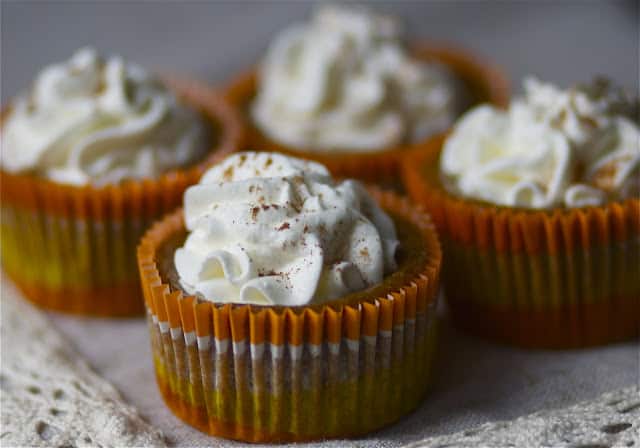 In college I must have been on every crazy diet imaginable. I was 19, obsessed with not gaining freshman weight and highly insecure (naturally.) I was such a pain to be around because I always had different diet rules. My sweet Mom was very patient trying to accommodate all my rules every time I came home. And I tell you it was torture to be in that house full of amazing food and only be able to eat 3 cubes of cheese and a piece of lettuce.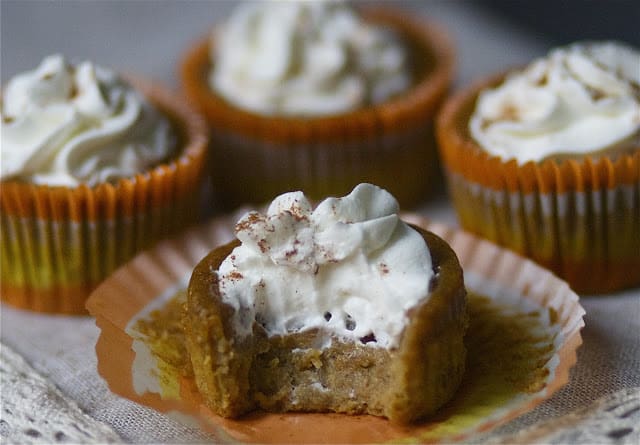 Around the holidays, I remember hearing a rumor from the other food-obsessed freshman that pumpkin pie was actually not that bad for you. As long as you skipped the crust it was supposed to be "OK" our crazy diet (I cannot believe I was once that person.) So, I'd go around eating the inside out of the pie and leaving the crust behind. (I promise I would never do such a thing now.) Thankfully, I am over that stupid phase and I live strongly by my motto of eating lots of pie and the crust and also bacon.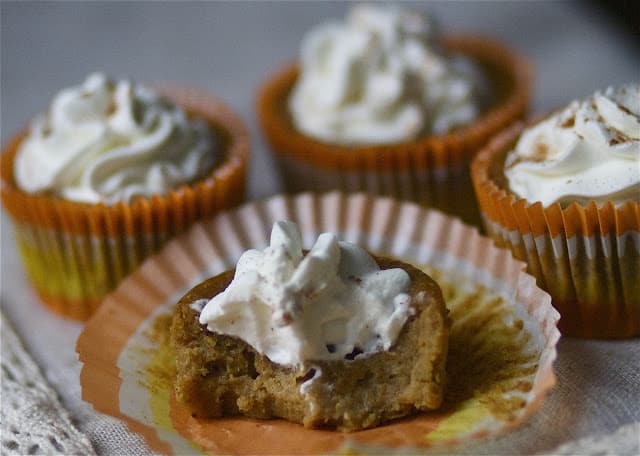 That eating-only-the-inside-of-the-pie thing actually did a number on me though. I have become obsessed with that gooey custardy center of the pumpkin pie. Now don't get me wrong, I love a good crust, but the moment I saw a recipe for a cupcake that was all custard-y goodness, I pretty much made it right away.
This is an amazing recipe. It is fast to throw together, the ingredients are basic, and the result is pretty fail proof. I also have to admit that I ate THREE of these the afternoon I made them. Then, since I was planning on taking them to book club, I made another batch. And then I took these pictures….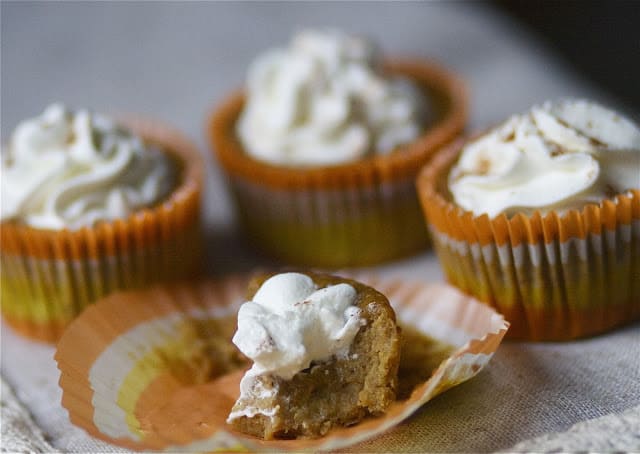 The pictures would look better with another bite taken out right? You know….just to show the texture….and stuff….Oops…. :)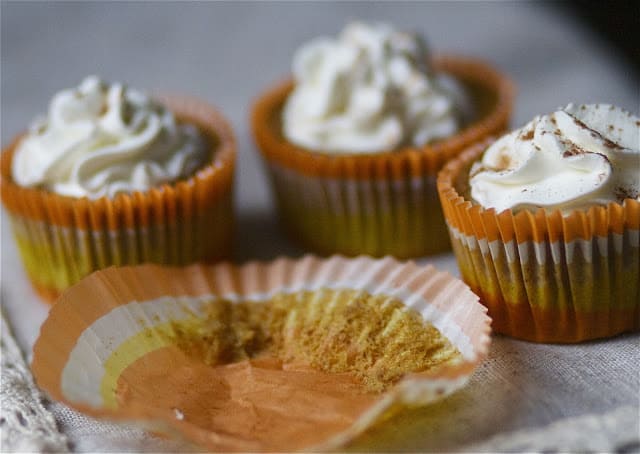 Notes about the Recipe:
If you have silicone baking cups this is the time to use them. If not, evenly spray the inside of your cupcake liners with cooking spray. This will make the cupcakes come out nice and easily. If you don't do this you may end up scraping the delicious filling out of the liner with a spoon.
Don't be alarmed that these babies sink a bit after coming out of the oven. A dollop of fresh whipped cream fits perfectly into the sunken center!


Ingredients
2/3 cup all purpose flour
1/4 tsp baking powder
1/4 tsp baking soda
1/4 tsp salt
2 tsp pumpkin pie spice
1 15- oz can pumpkin puree
1/2 cup sugar
1/4 cup brown sugar
2 large eggs
1 tsp vanilla extract
3/4 cup half and half
Instructions
Preheat the oven to 350F. Line a 12-cup muffin tin with paper or silicone liners. *If using paper liners, evenly coat them with cooking spray.
In a medium bowl, whisk together flour, baking powder, baking soda, salt and pumpkin pie spice.
In a large bowl, whisk together pumpkin puree, sugar, brown sugar, eggs, vanilla and half and half until well combined.
Add in dry ingredients and whisk until no streaks of flour remain and batter is smooth.
Distribute batter evenly in the muffin tin. (they should be about 3/4 of the way full.)
Bake for 20 minutes. Cool cupcakes in pan. (They will sink as they are cooling.)
Chill cupcakes before serving. Top with lightly sweetened whipped cream.
Nutrition Information:
Yield:

12
Serving Size:

1 grams
Amount Per Serving:
Unsaturated Fat:

0g