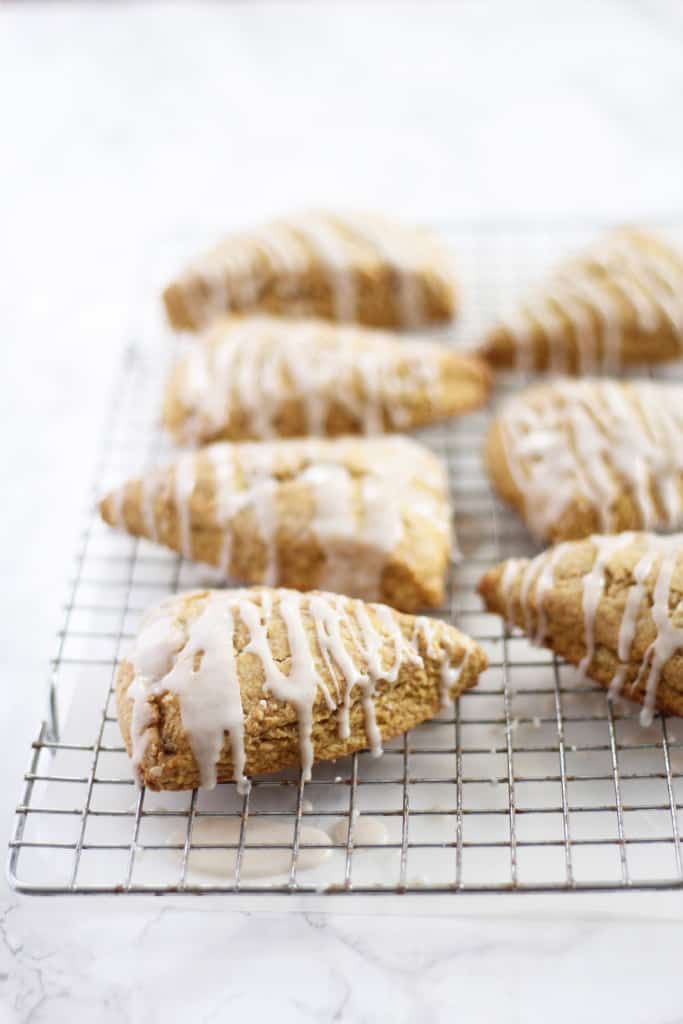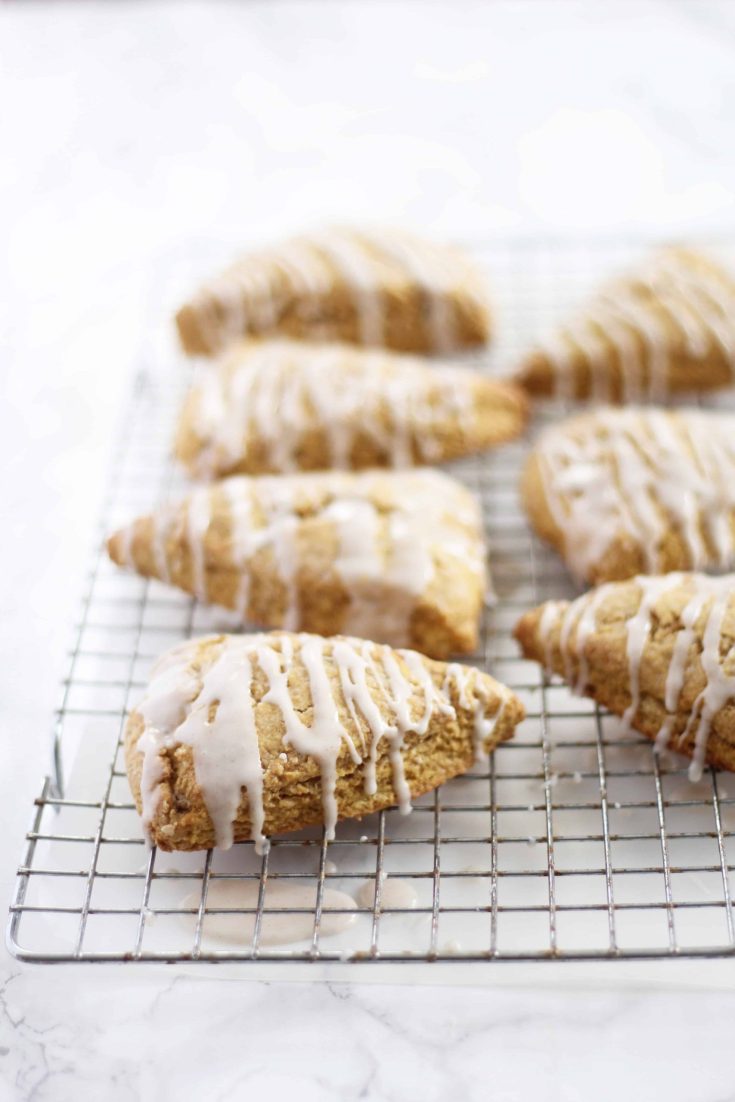 Let's grab a cup of coffee and a scone, what do you say? It's been a long day, and right now I just want something delicious and a warm cup of coffee. Doesn't that sound lovely? And, since pumpkin season seems to be at it's peak, how about these tender, melt-in-your-mouth, Pumpkin Spice Scones? Oh these were so good. Everything you want in a scone really. Nothing dense or tough about these babies- just fall baked good perfection.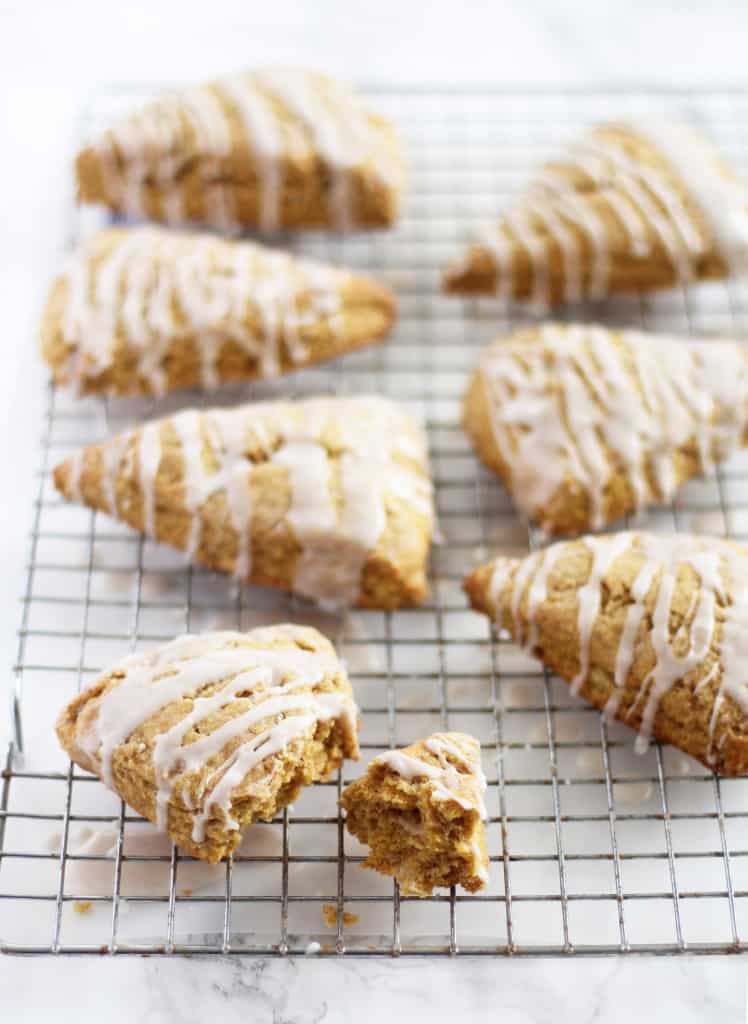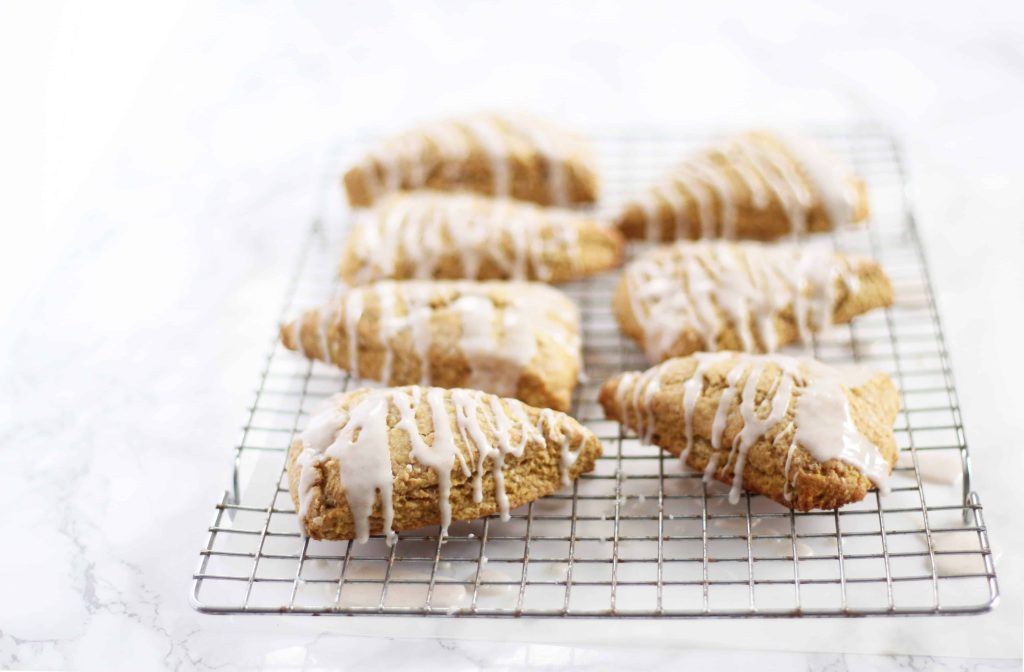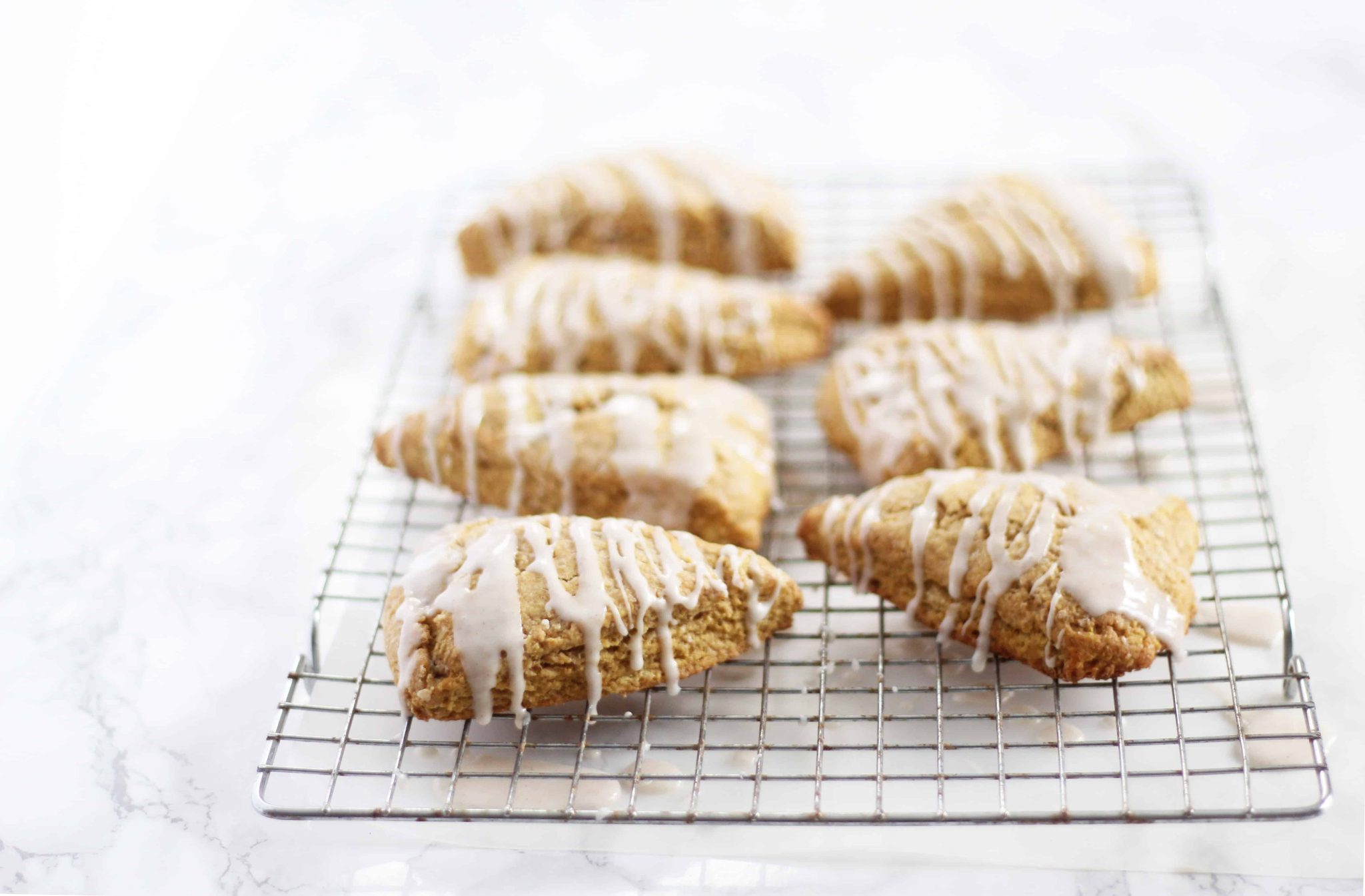 I always forget about scones you see. I've been a quick bread gal lately, one bowl and done, but I forget that it really doesn't take much more effort to whip up scones which are just so impressive and lovely. These are pumped up with the pumpkin spice flavor I know and love, made even better with the addition of International Delights Pumpkin Pie Spice Creamer. It adds an extra punch and I was so happy with how these turned out. Also- now that Andy works in an office setting vs. owning a personal training gym (not the ideal place to send baked goods!) I was able to send these with him for his co-workers and they were a huge hit! Have a wonderful weekend!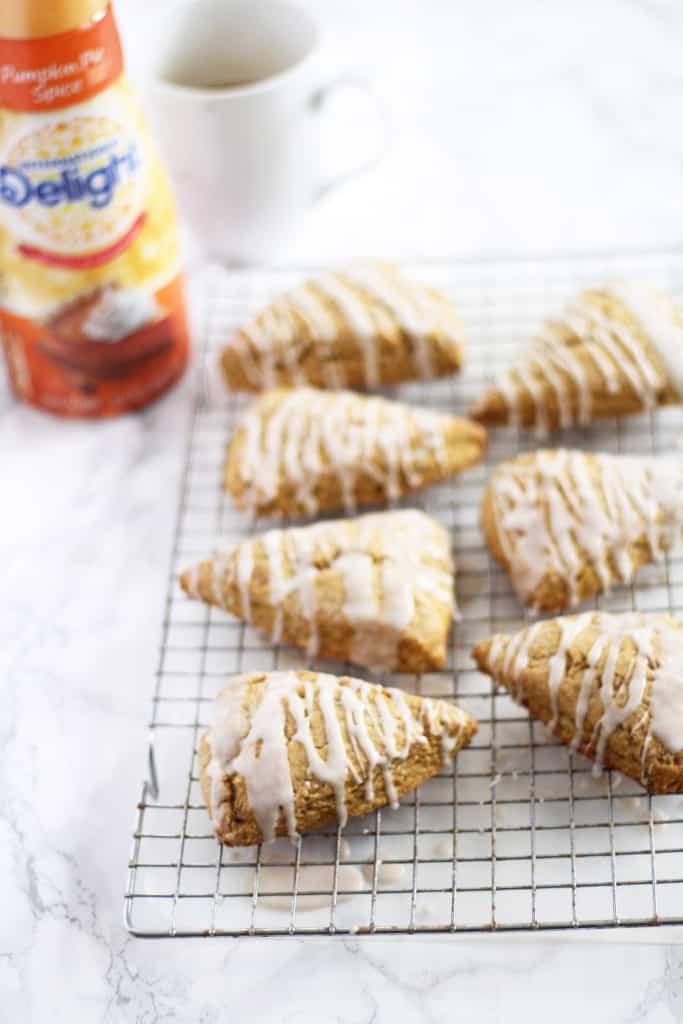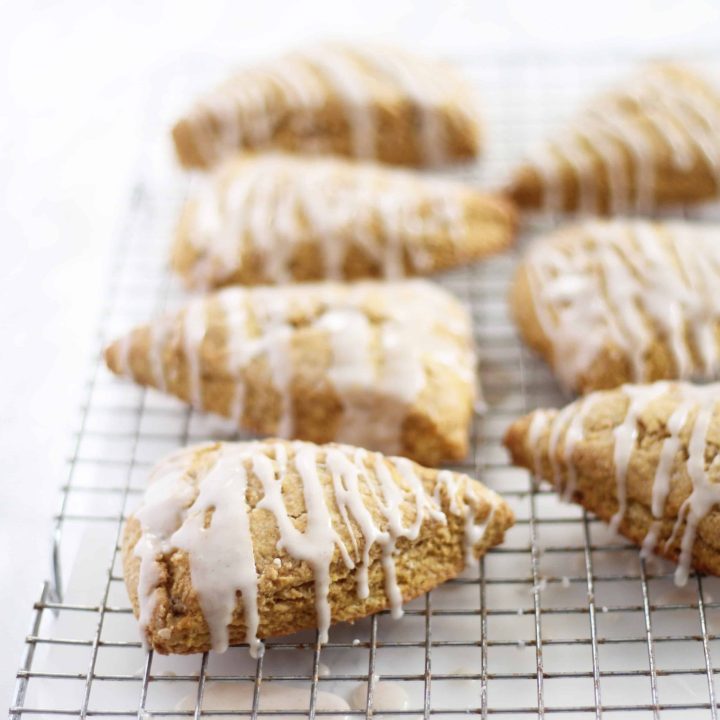 Pumpkin Spice Scones
Ingredients
For the Scones:
2 cups all-purpose flour
1/4 cup plus 2 tablespoons white sugar
1 tablespoon baking powder
½ teaspoon salt
½ teaspoon ground cinnamon
½ teaspoon ground nutmeg
¼ teaspoon ground cloves
¼ teaspoon ground ginger
6 tablespoons cold butter, cut into chunks
½ cup pumpkin pureé
3 tablespoons International Delight Pumpkin Pie Spice Creamer
1 large egg
For the Glaze:
1 cup powdered sugar
2 tablespoons International Delight Pumpkin Pie Spice Creamer
dash of cinnamon
Instructions
Preheat oven to 425F. Prep a cookie sheet with parchment paper or a sil-pat. Set aside.
In a large bowl stir together the flour, sugar, baking powder, salt, and spices.
Add the butter, and use a pastry blender or your hands to break down the butter chunks until they are no bigger than the size of a pea. (I like to use my hands and work them in.)
Make a well in the center of the bowl and add the pumpkin, egg, and creamer. Stir gently until dough just comes together. (It may seem dry)
Turn dough onto a well-floured surface and knead until dough has moistened and is a cohesive ball.
Shape into a 6-7 inch circle, about 2 inches thick. Cut into 8 equal wedges, and arrange on the cookie sheet.
Bake for 14-16 minutes, or until scones are just golden on the edges. Allow them to cool slightly while you make the glaze.
For the glaze:
Whisk together the powdered sugar, creamer, and cinnamon until smooth and thick. Drizzle over the scones and enjoy warm or room temperature.
This is a sponsored conversation written by me on behalf of International Delight. The opinions and text are all mine.