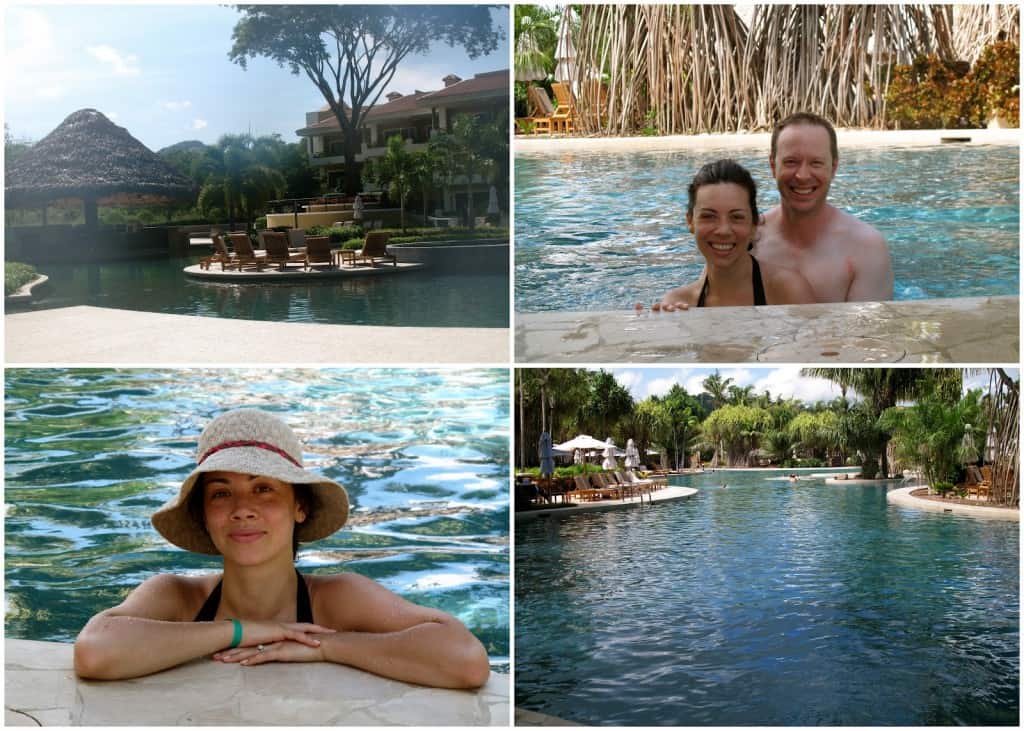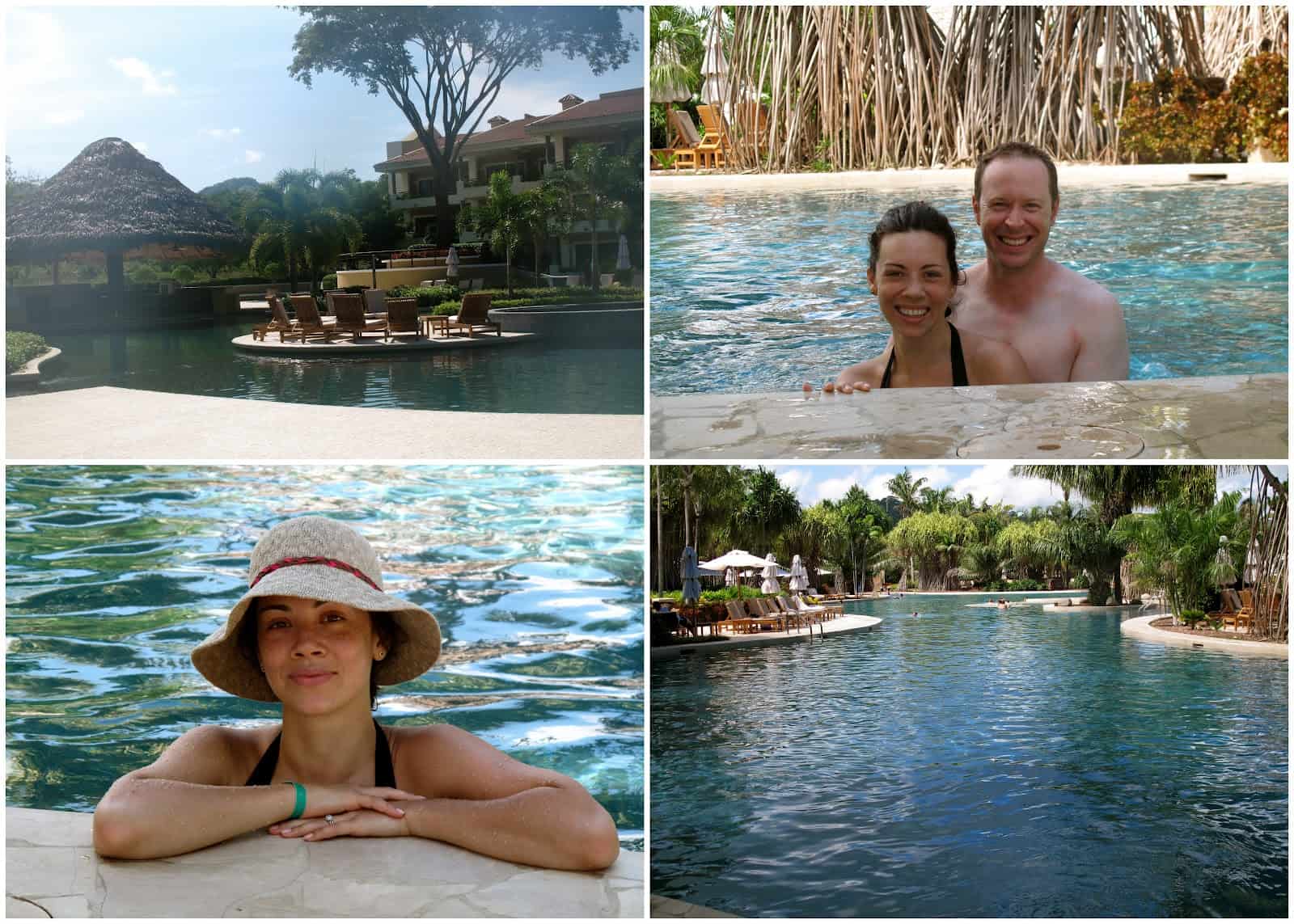 The last 3 weeks have been a crazy whirlwind like no other I've experienced. It started with a week in Milwaukee to prep for the big day, followed by the wedding itself, and straight off to Costa Rica for 2 weeks of a dreamy honeymoon. Though I've done my best to keep things
rolling on The Baker Chick while I've been away, I am SO excited to be back in NYC during my favorite time to eat and bake- the fall! I can't wait to start baking and posting new and exciting things. In the meantime- enjoy some pictures from my trip!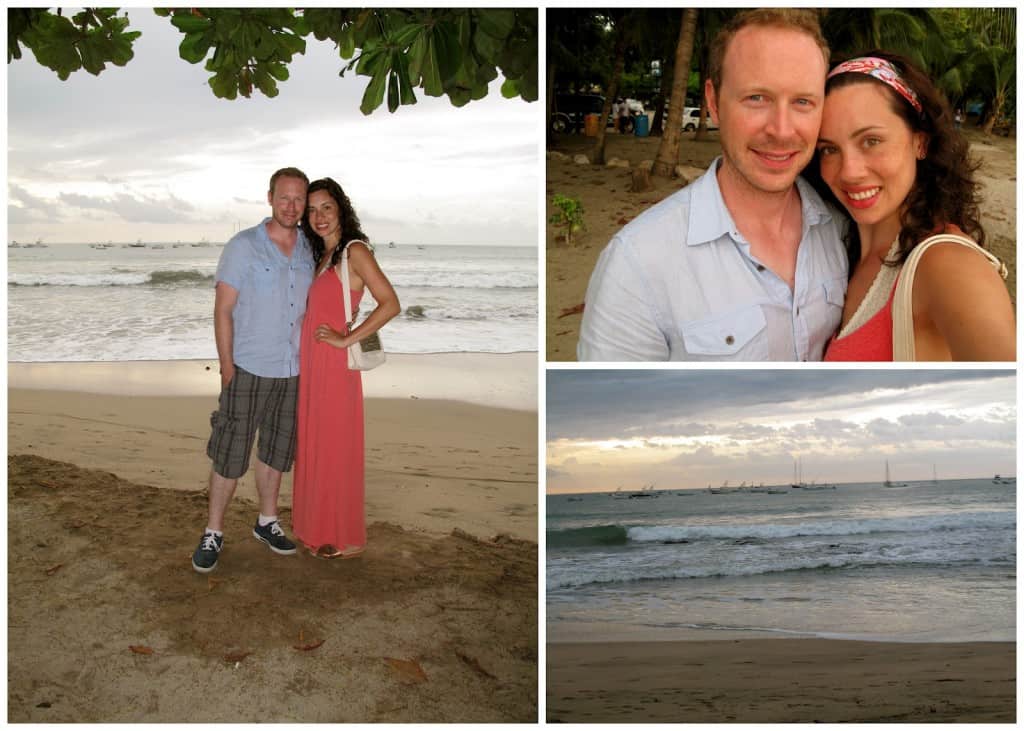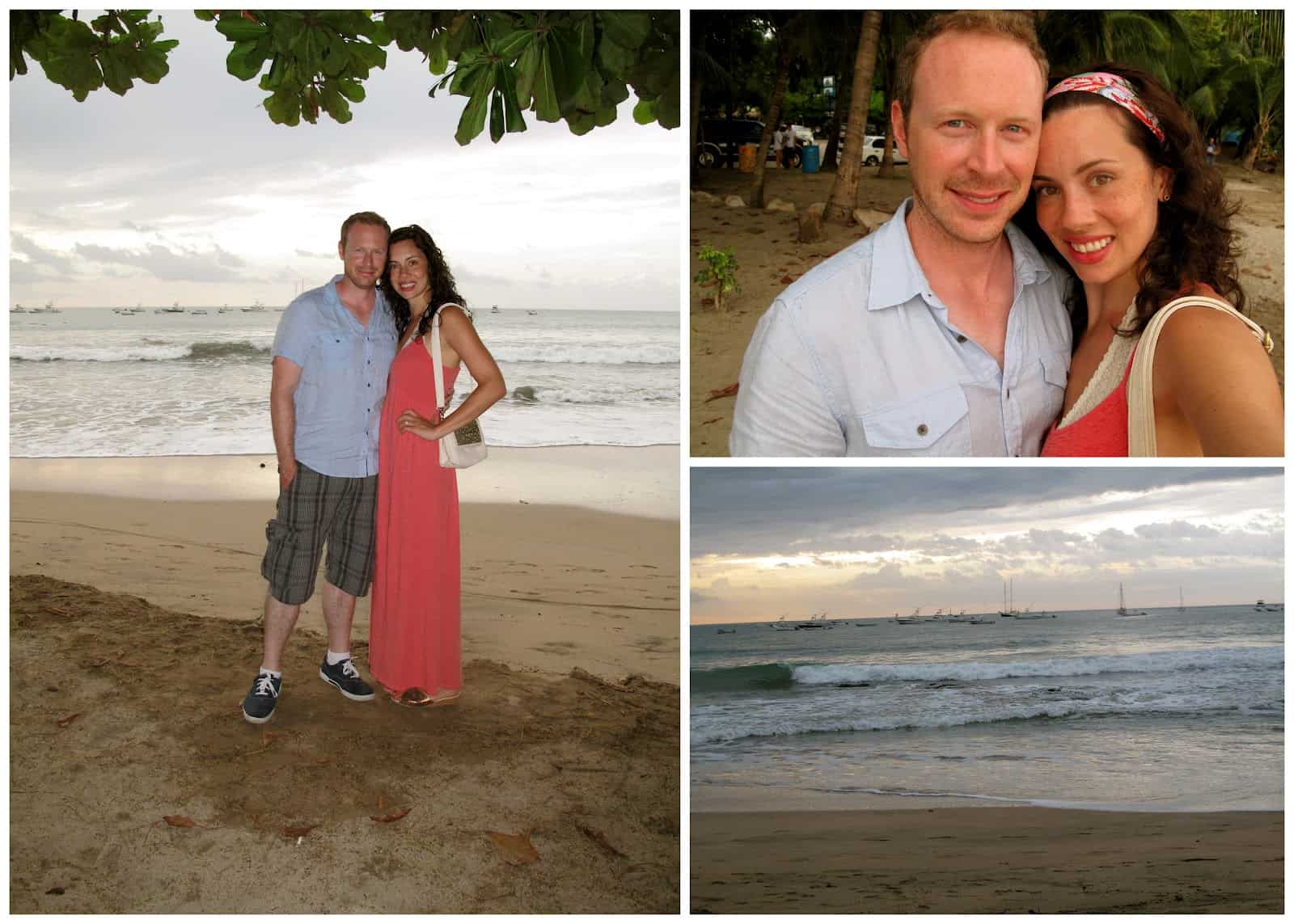 We stayed at 3 different resorts around the country during our time and really loved all three places. The pictures in the first collage were taken around the pool of the Westin in Playa Conchal which was gorgeous, huge and all-inclusive. I wanted somewhere I could relax and catch up on sleep, and this place was just the thing.
Above- some pictures taken at the Avellanna Beach. It was so deserted and gorgeous.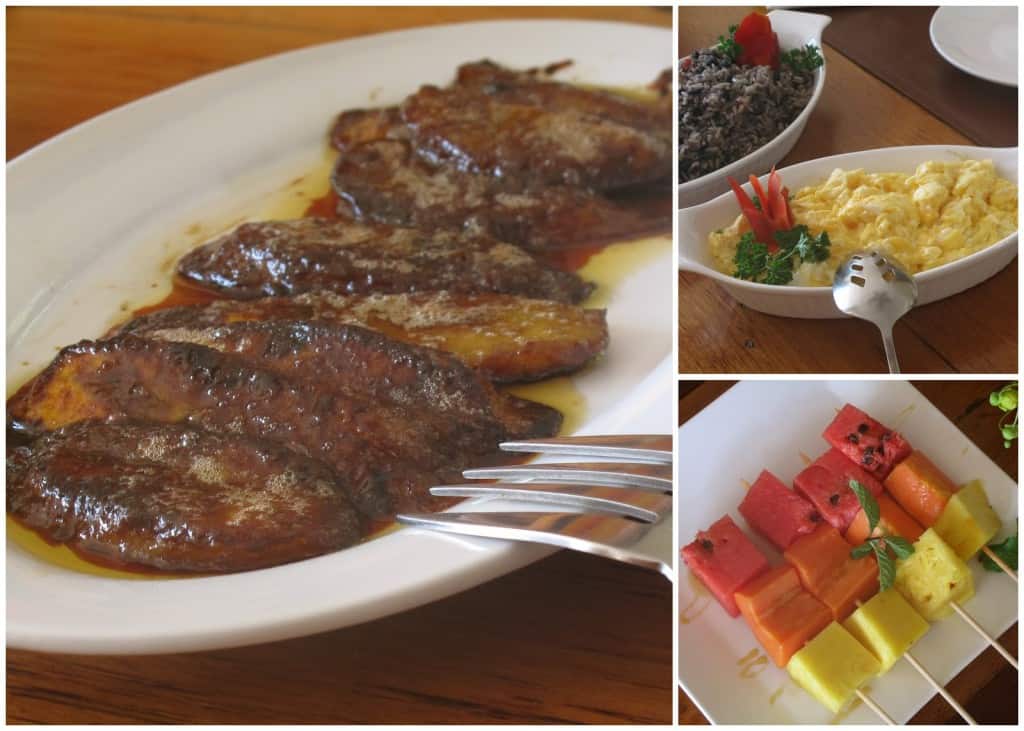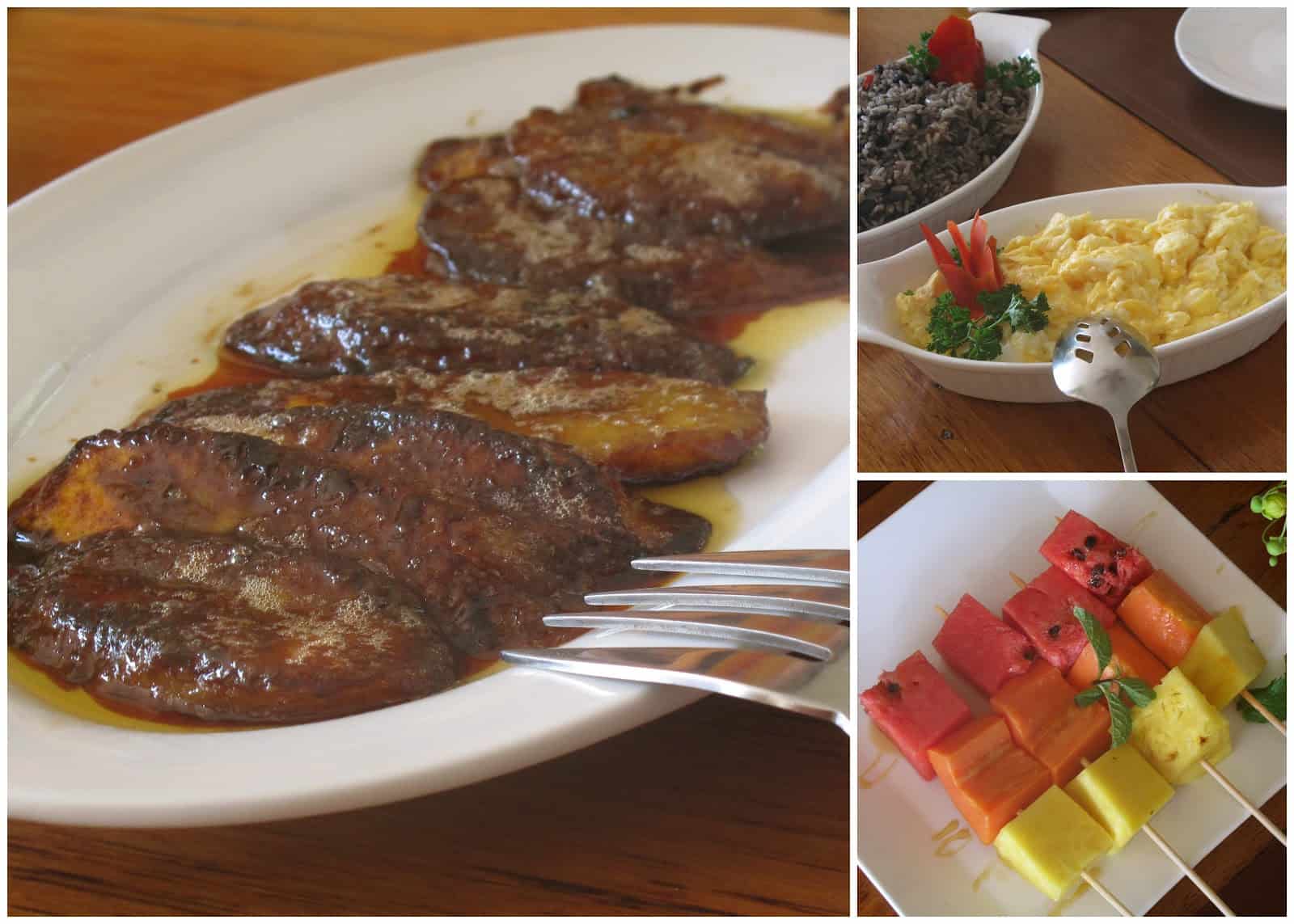 Our second hotel was called Los Altos de Eros and it was a small intimate space with 5 rooms and a gorgeous infinity pool. They had a chef onsite who cooked all the meals and they were amazing. Above is a typical breakfast of eggs, gallos pintos (rice and beans,) sweet fried plantains and fruit. It was so good!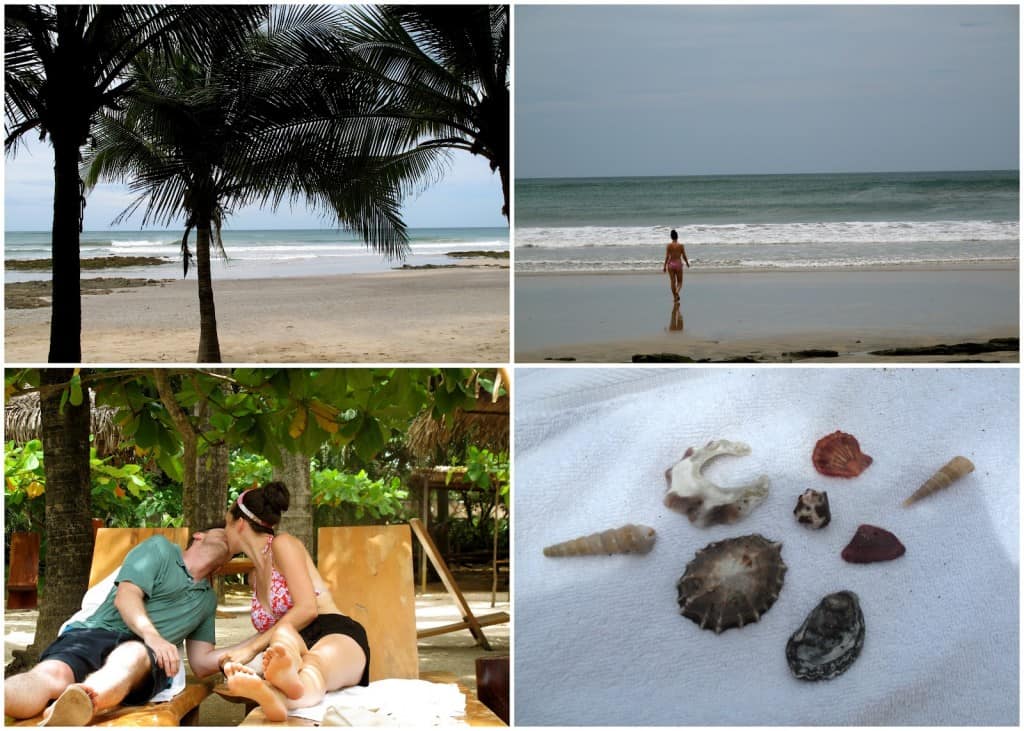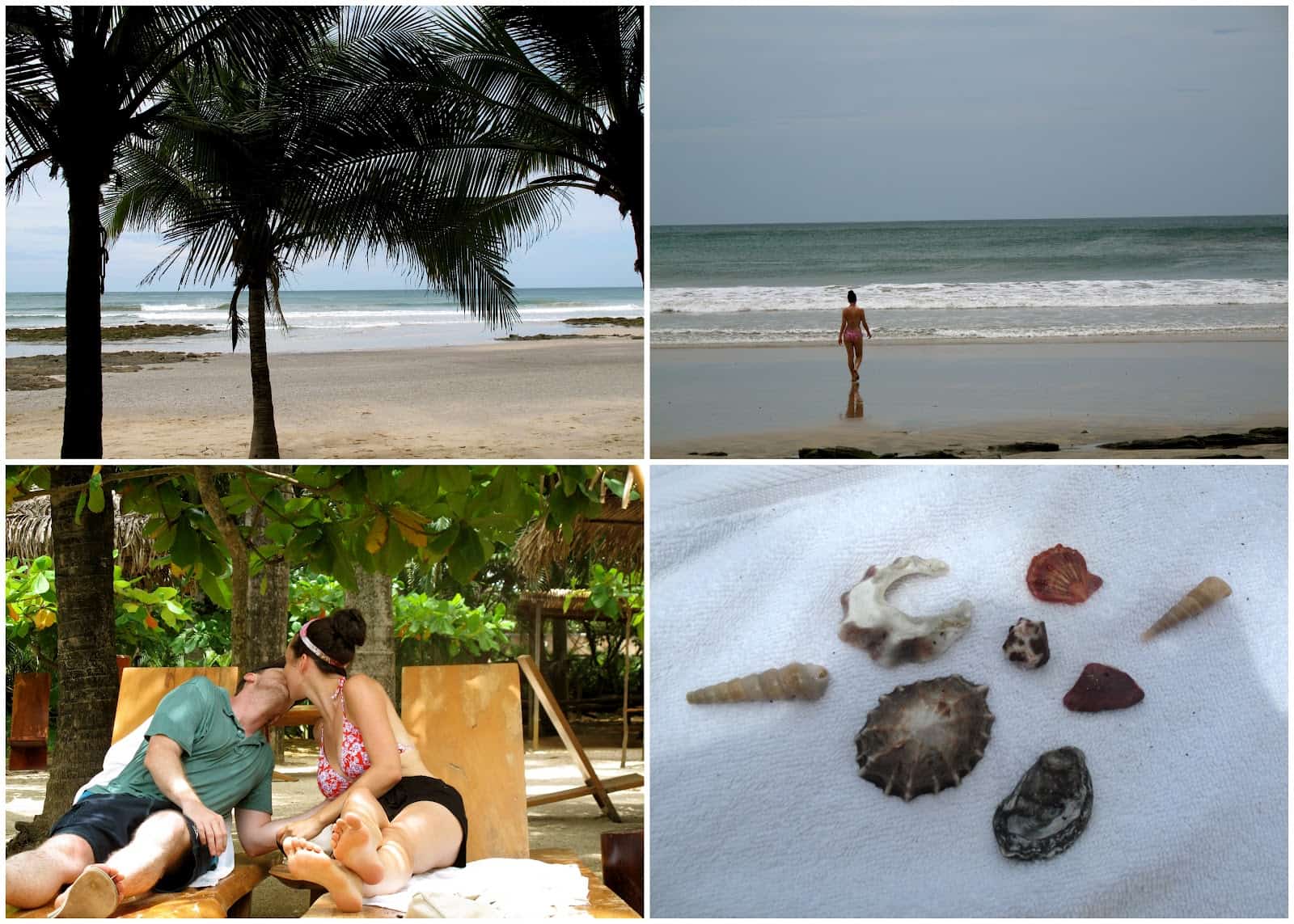 The husband and me at Tamarindo Beach. We loved this surf town…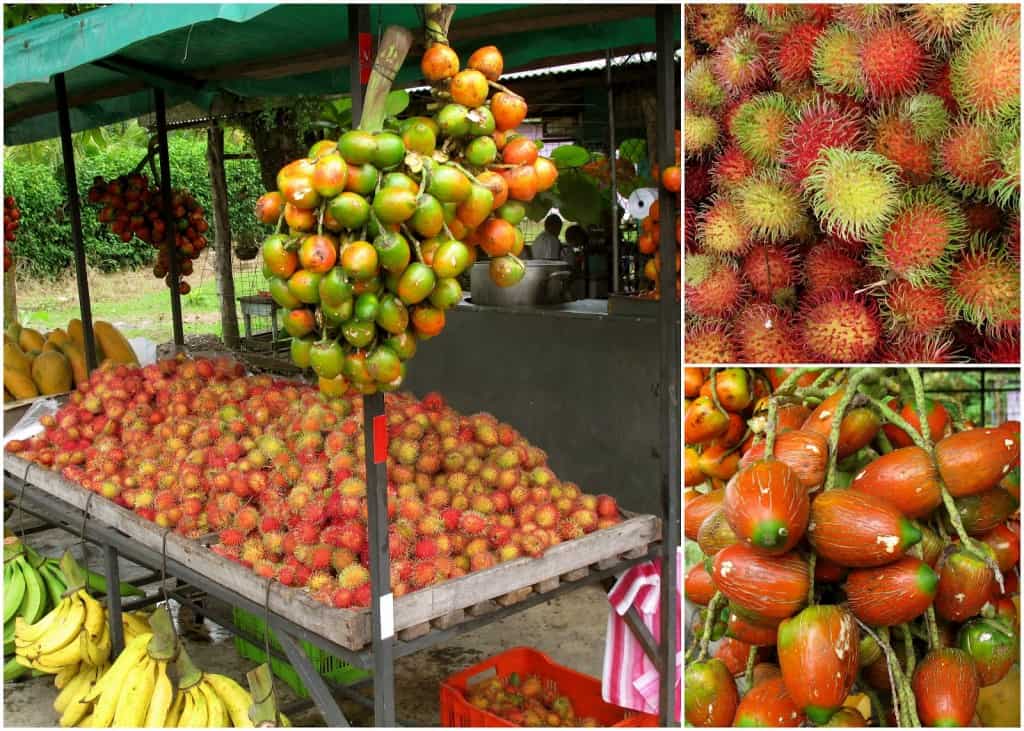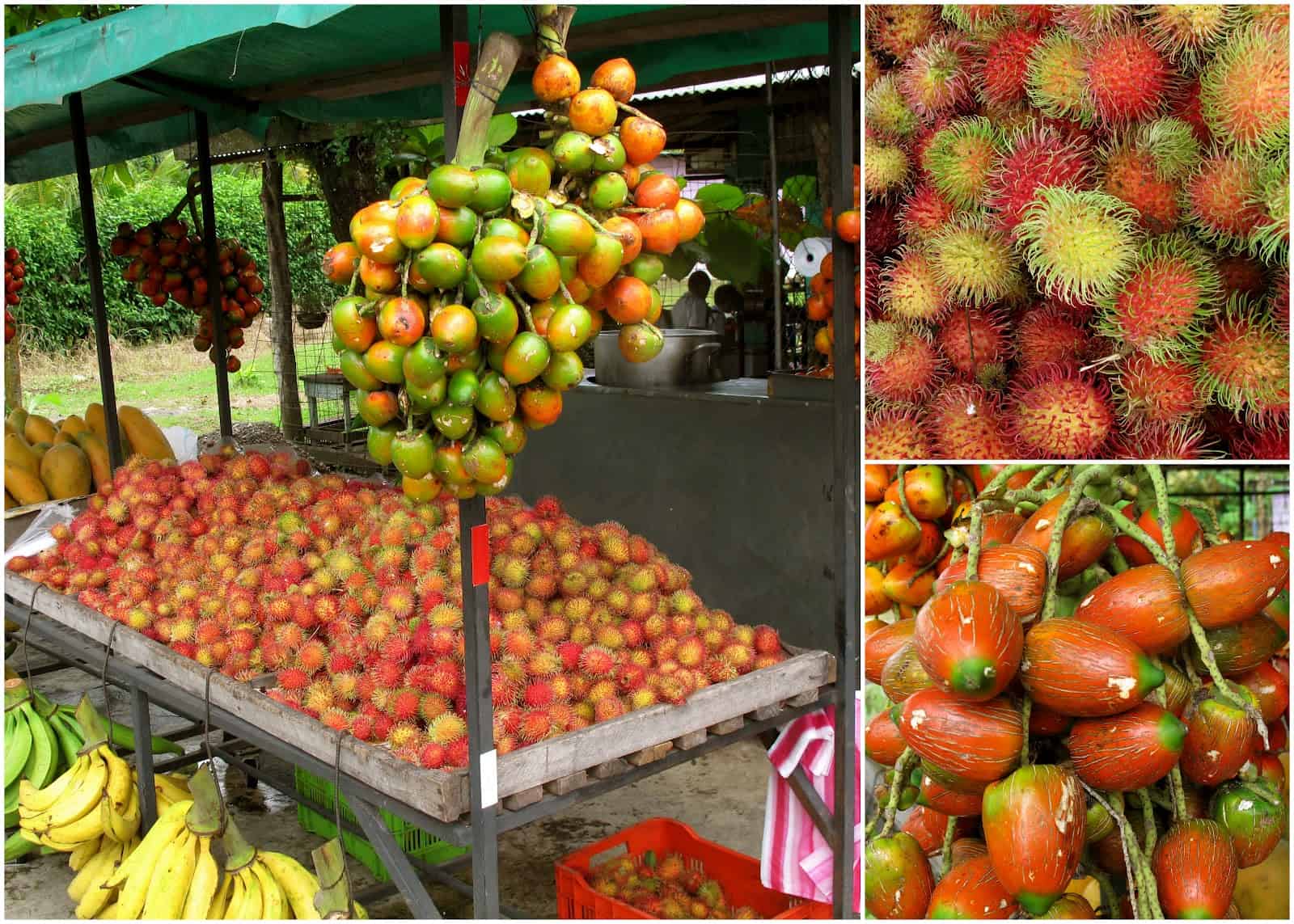 On our way to whitewater rafting, we stopped by this fruit stand full of gorgeous exotic fruits!! I'd never had a fresh lychee before and it was to die.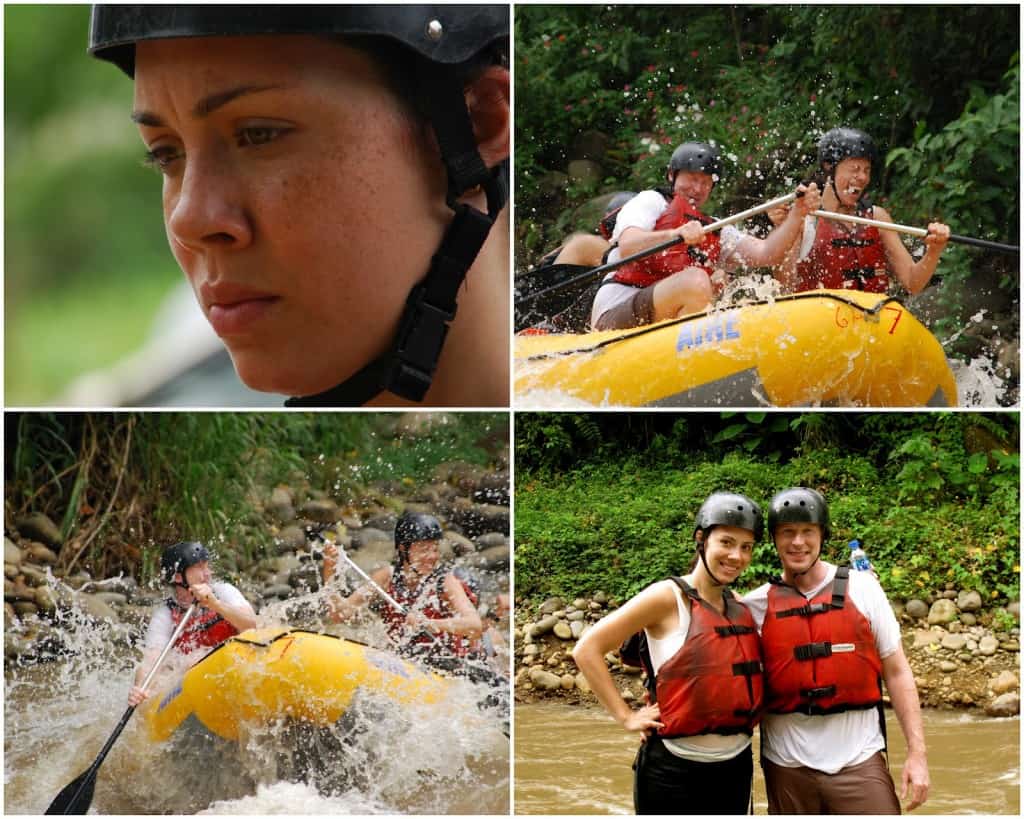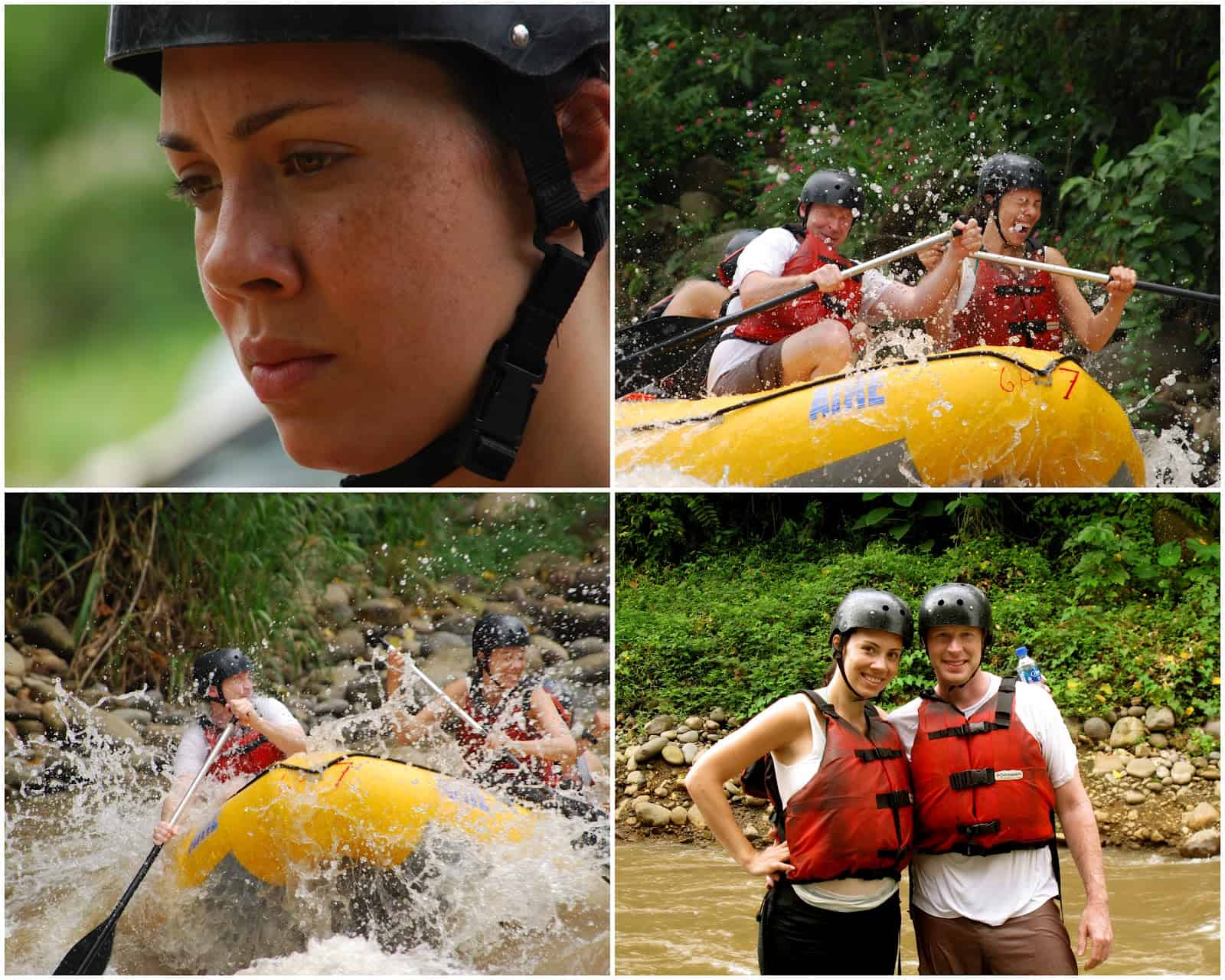 Whitewater rafting- SO FUN. It took some deep thought to process all the safety rules- but it was a blast and so worth it.
Halfway down the river the guides stopped to prep us a delicious fruit feast! (On the back of a kayak which was hilarious.)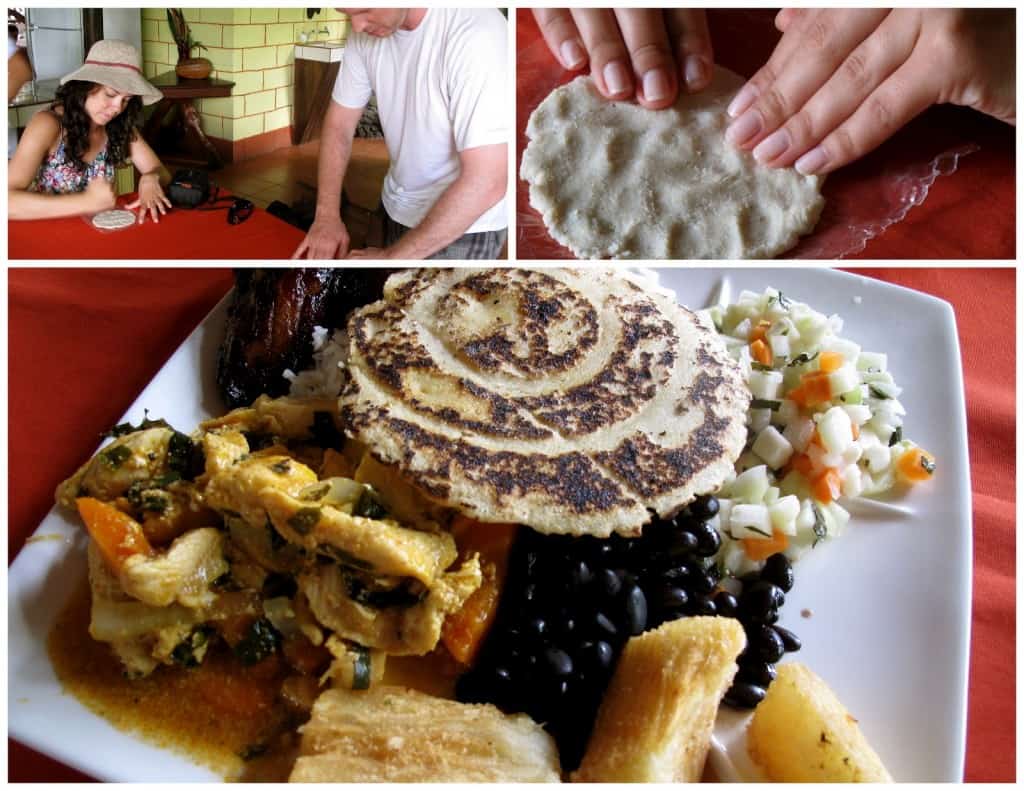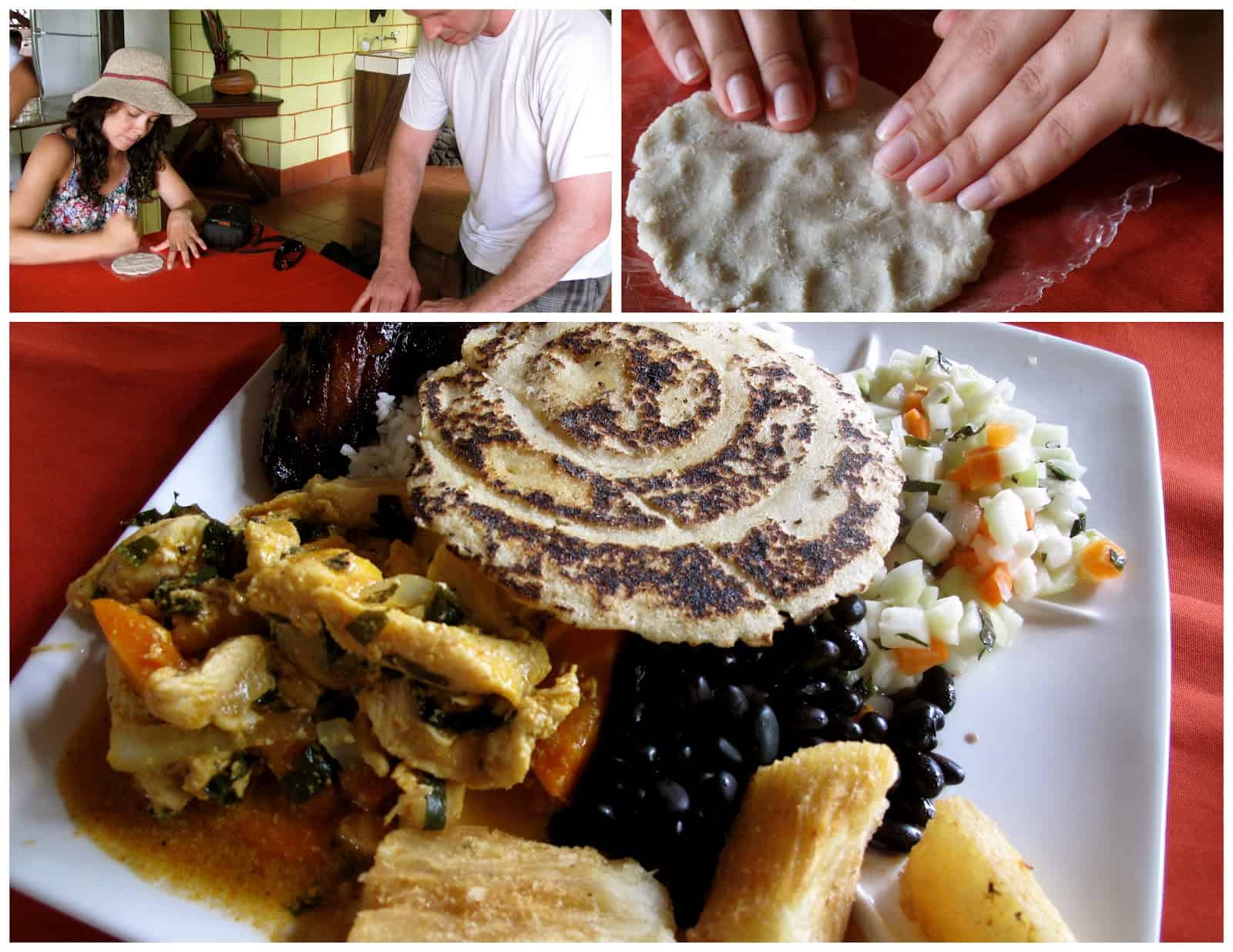 After working up a huge appetite, we visited a nearby farm for a tour and lunch. We got to make our own tortillas and then feast on a delicious traditional Costa Rican lunch. It was amazing!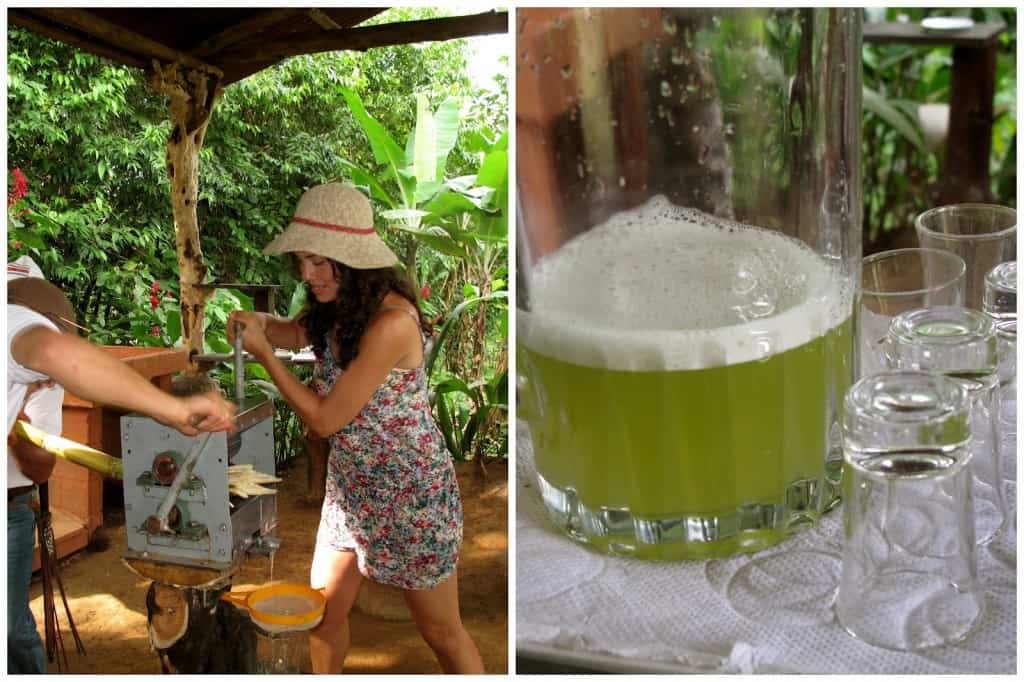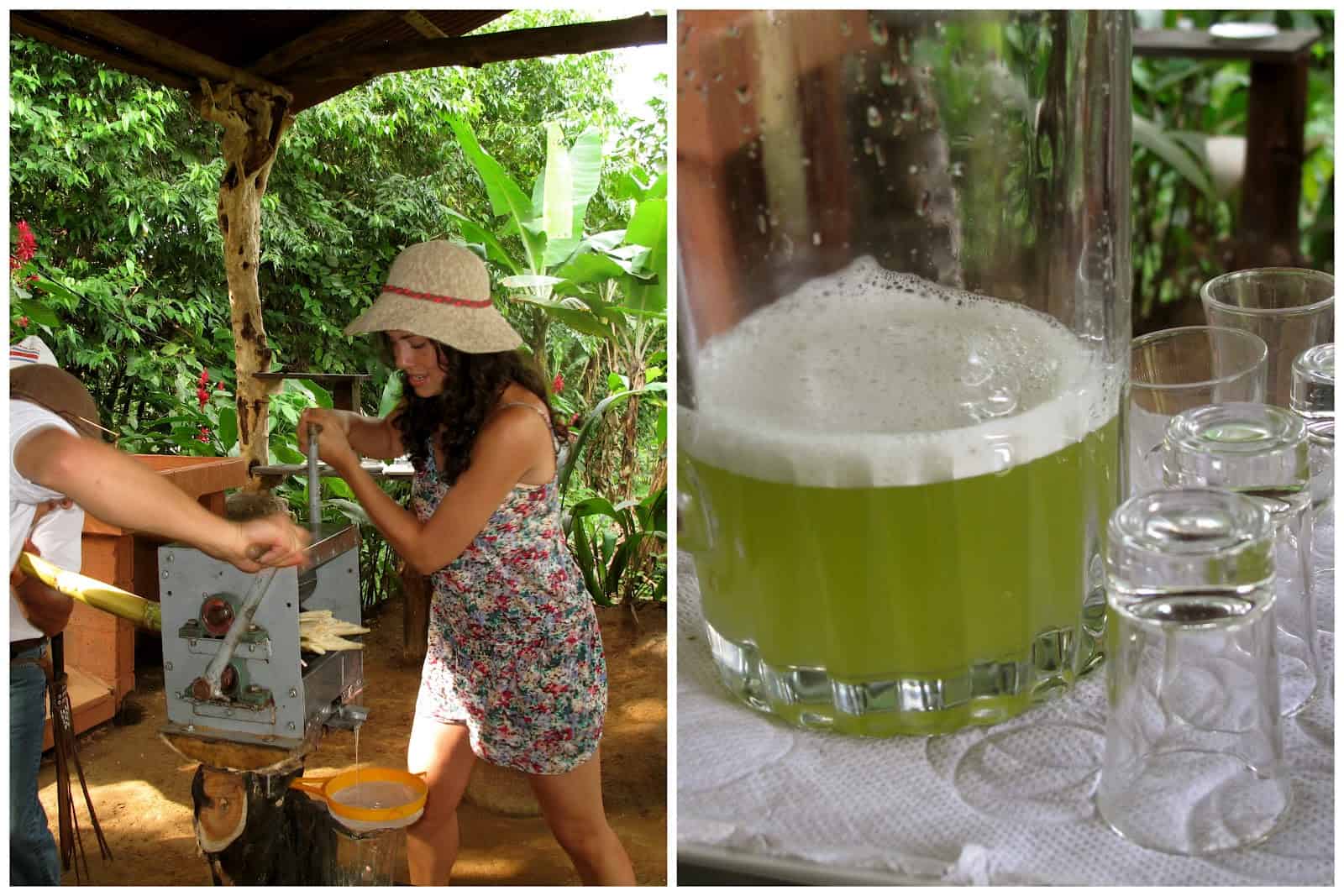 Later in the day they taught us how to press and juice sugar cane! It was so fun and the end result was a delicious treat. Such a delicacy!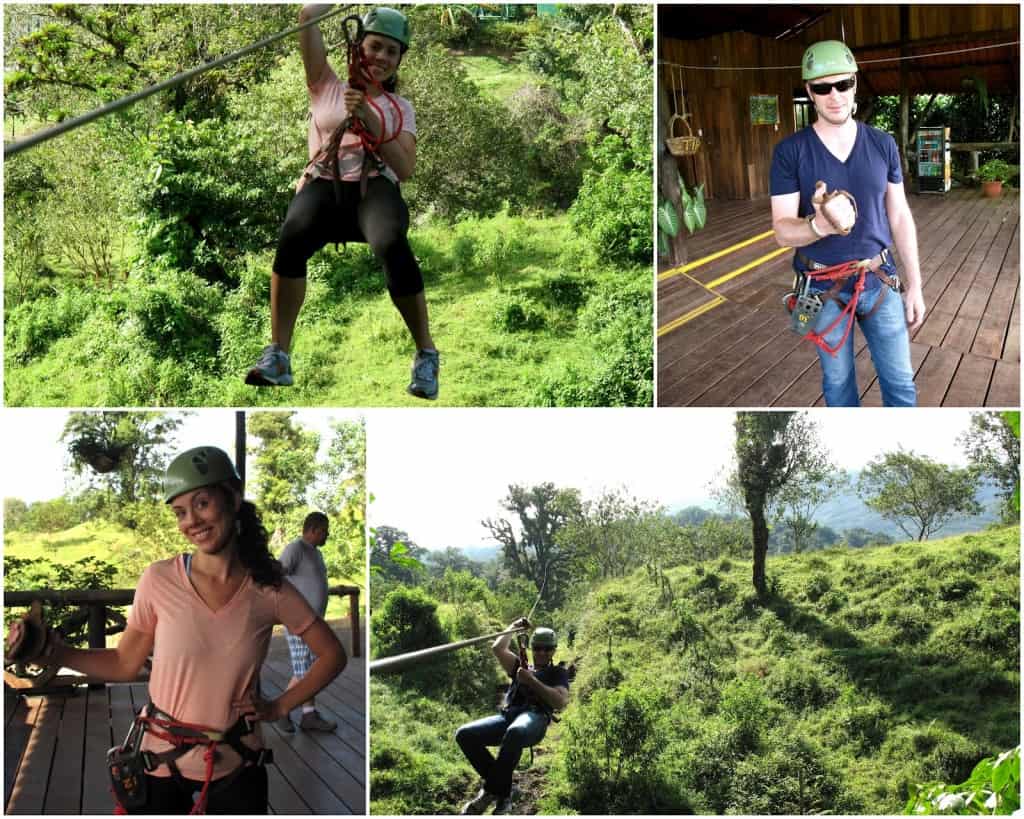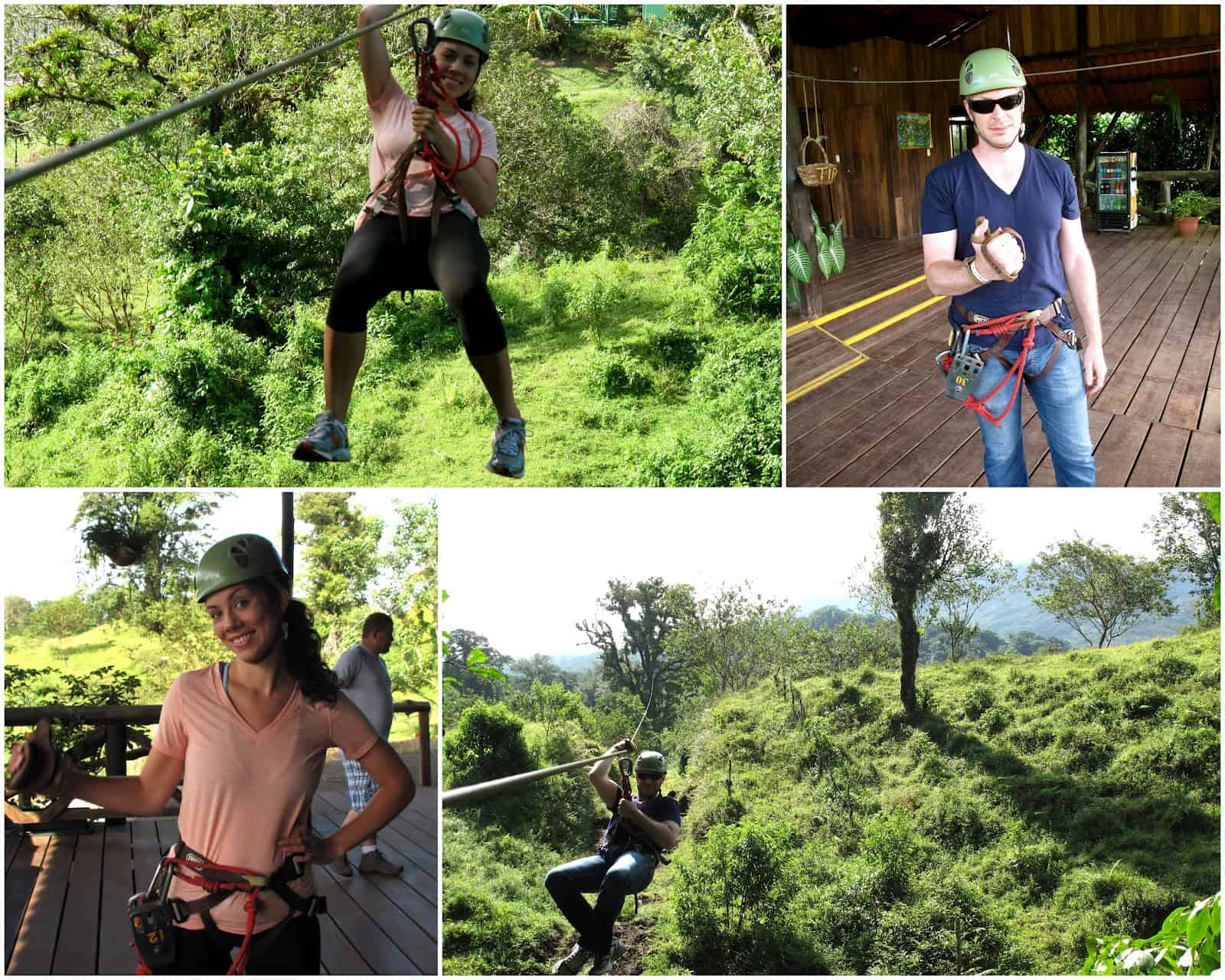 Zip-lining was one of our last activities and it was scary but so fun. It's such a wild feeling to soar over the mountains.
We had a wonderful, memorable trip! Now I just have to wait for the wedding pictures so I can share those with you! :)