Quick and Easy Tortellini Soup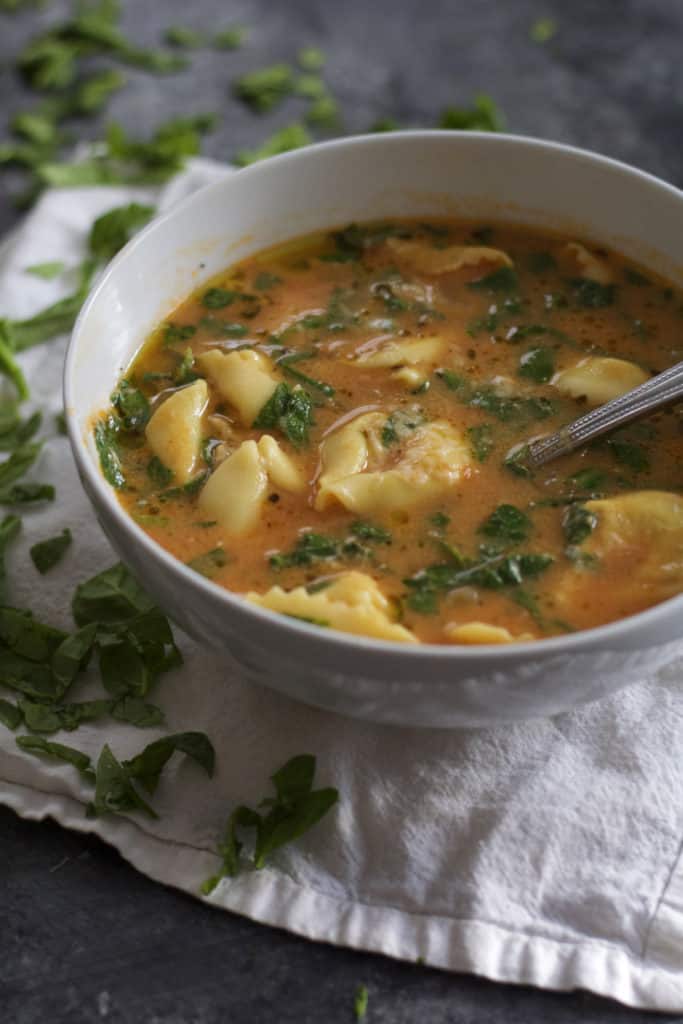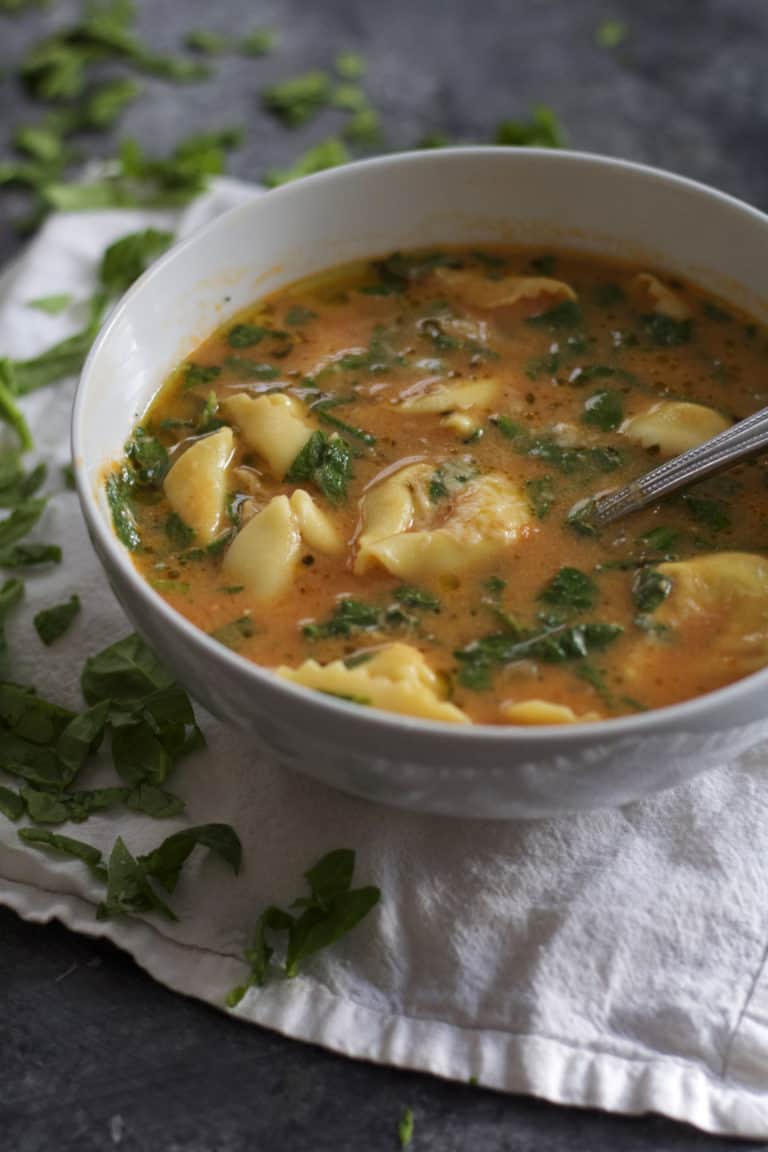 I've been sitting on this recipe for 2 weeks, but since the weather in Chicago has been disgustingly hot, (like humid and mid 90s,) it just didn't feel right to share a cozy soup recipe with you. BUT- the end is in sight, I have been stalking my weather app daily, and fall-like weather is in sight so here we are.
This is actually an old recipe from 5 years ago, and I've made it so many times between now and then, I was sick of the old photos and wanted a little refresher. The recipe is so versatile and easy to tweak with what you have around your kitchen, making it a perfect fast weeknight meal. Both my kids ate this happily- though next time I may chop the greens a little thinner or even puree the soup a bit because Hugo did try to pick them all out- no shame in my sneaky vegetable game!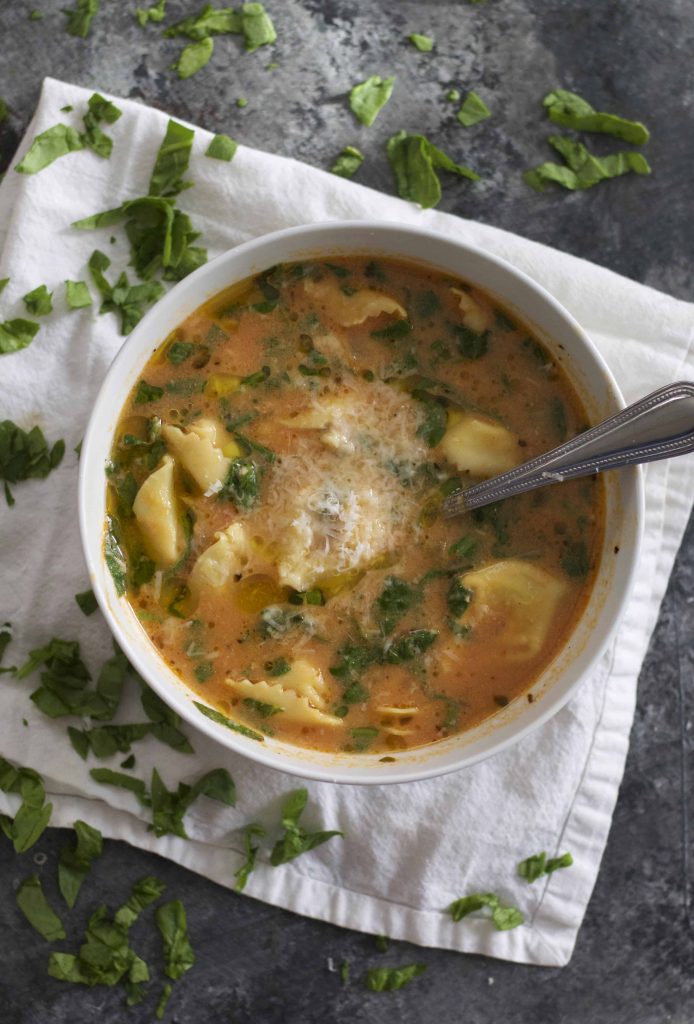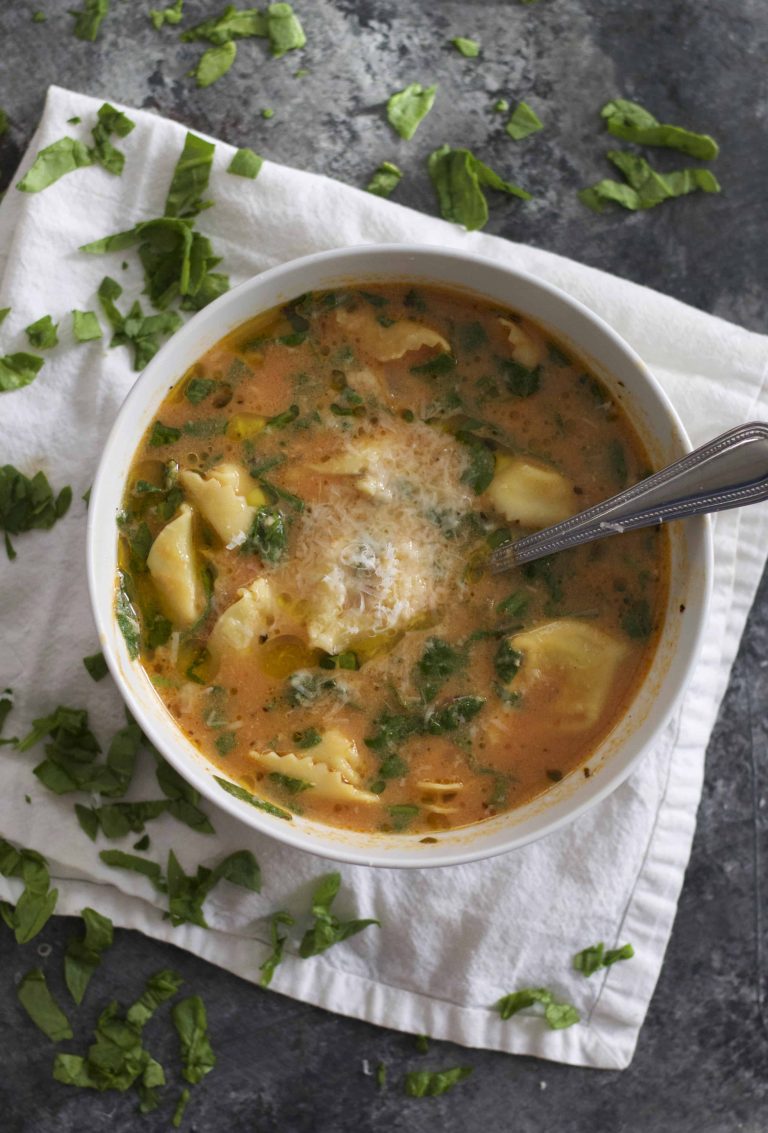 Speaking of the greens, you can use anything you have on hand- spinach, kale, chard, etc. I love adding navy beans for some protein, and a splash of heavy cream for an extra bit of richness. I serve this with grated parmesan and a slice of crusty bread will be perfect. Here is your easy dinner for the week- you're welcome!!! :)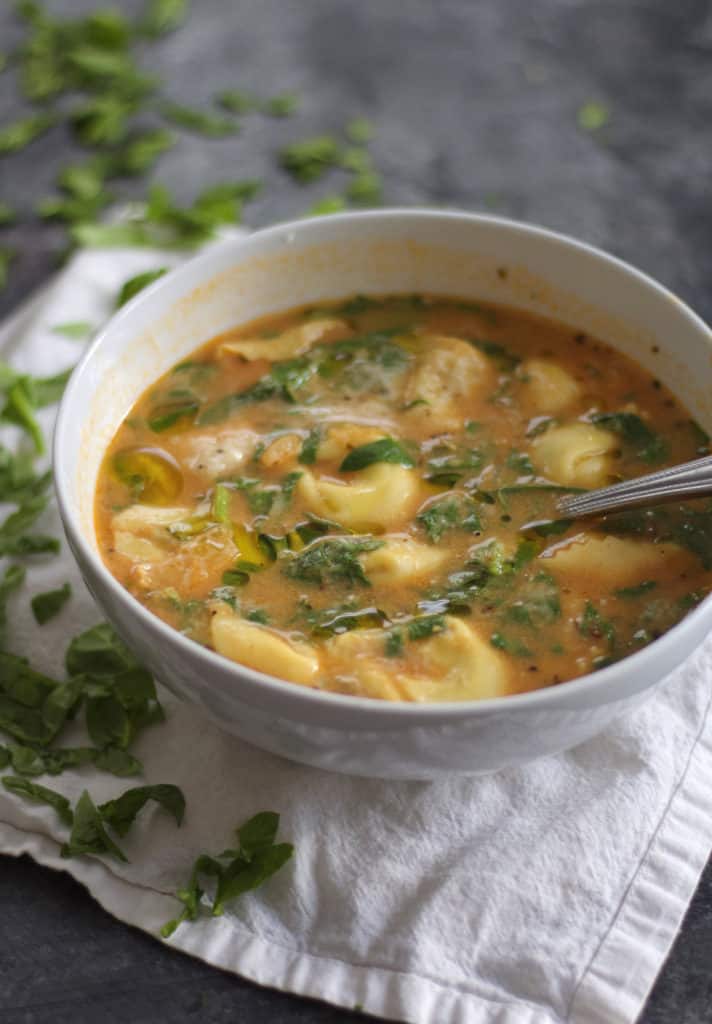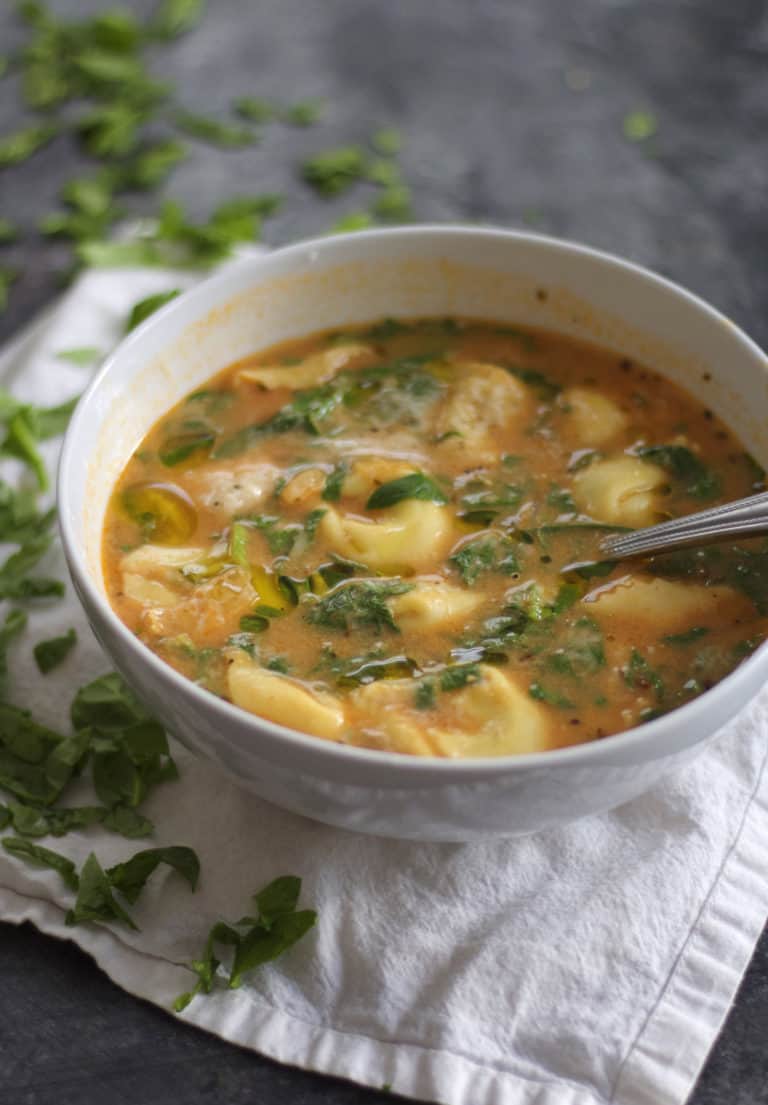 Quick and Easy Tortellini Soup
Ingredients
1 tbsp. olive oil
½ cup onion, chopped
2 cloves garlic, minced
½ tsp. dried oregano
1 15 oz. can diced tomatoes, with juices
4 cups low-sodium vegetable broth, or chicken broth
3/4 cup drained and rinsed navy beans, optional
9 oz. tortellini, any variety (fresh or frozen)
3 cups fresh baby spinach, kale or chard also work
Salt and pepper
splash of heavy cream
Grated Parmesan, for serving
Instructions
In a large pot, heat the olive oil over medium-high heat. Add the onions to the pan and cook until slightly soft, about 5 minutes. Add in the garlic and cook, stirring frequently, just until fragrant, about 1 minute.
Add in the oregano, tomatoes, broth and beans to the pot. Bring the mixture to a boil.
Add the tortellini and cook according to the package directions. About a minute before the tortellini is done, add the spinach or kale. Remove from the heat. Stir in the cream. Add salt and pepper as desired. Serve with some fresh grated parmesan.
Notes
If you use kale, cut the leaves from the tough ribbing in the center- otherwise it will still be crunchy when the soup is cooked. Recipe slightly adapted from: Annie's Eats via Tasty Kitchen
Nutrition Information:
Yield:

3
Serving Size:

1 grams
Amount Per Serving:
Unsaturated Fat:

0g