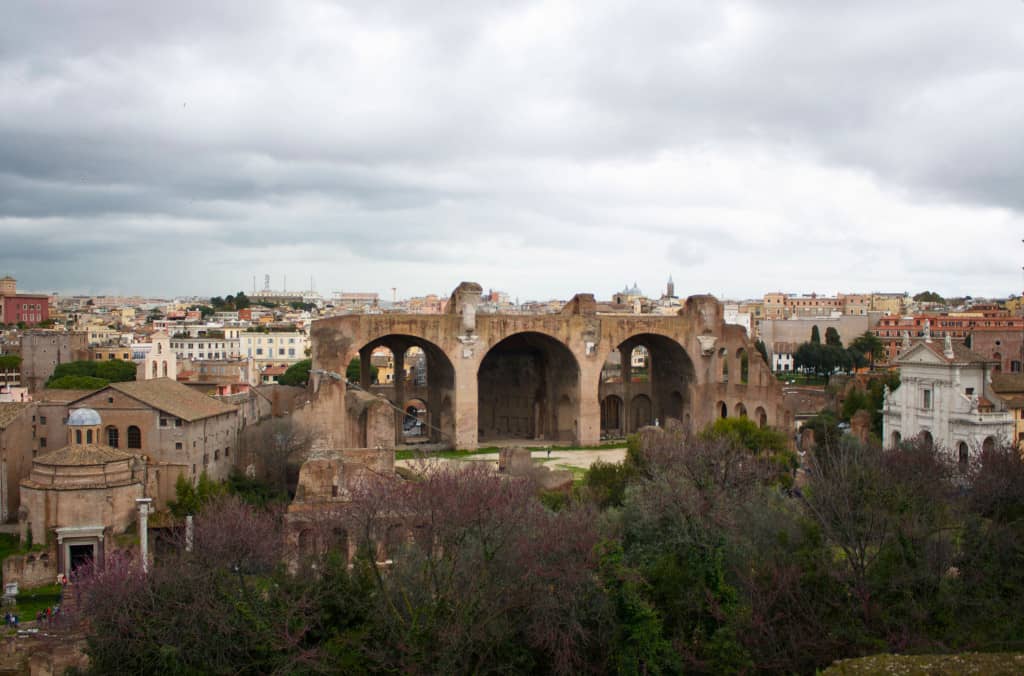 Ok- I swear this is the last time I'm posting pics from Europe instead of food. (Well- maybe I shouldn't promise that- I mean ideally I get to go to Europe again right?) It seems like ages have passed since we were in Rome, even though it was just a few weeks ago. Why do vacation days go by so fast and yet non vacation days go on and on?
Anyway, I loved Rome. The history gave me goosebumps, the food was the best I've ever had, and we stayed at a dreamy hotel that made leaving extra hard.
Sometimes when I see sights that are so full of history (like the Colosseum and really all of Ancient Rome,) I almost get a little teary. It's just so magical to imagine all the millions of people who have seen that same thing for so many years.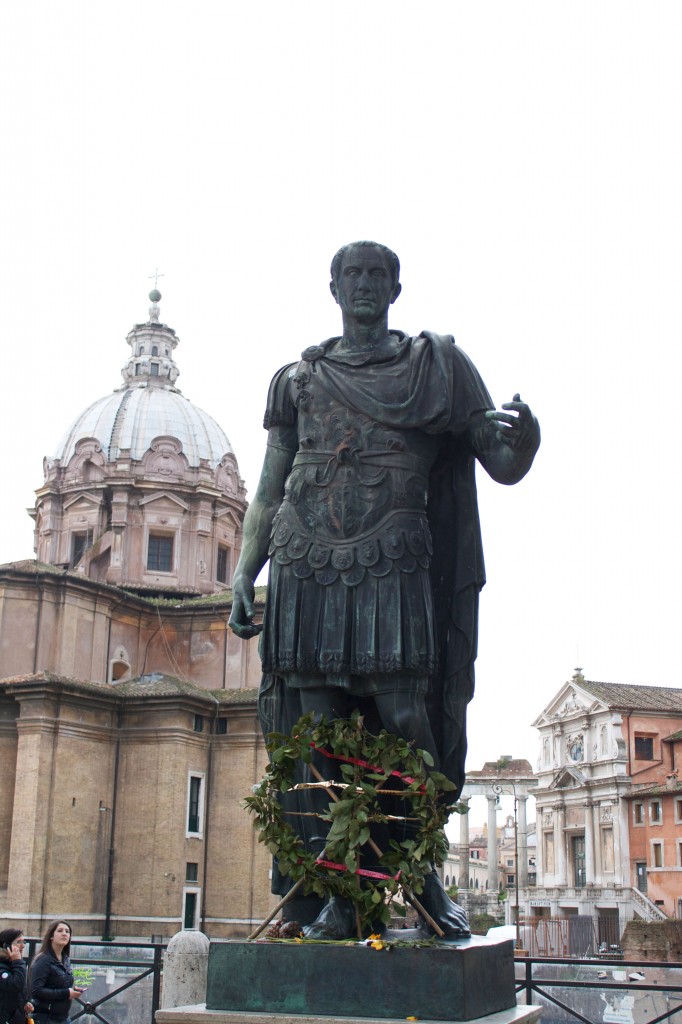 Hi Caesar.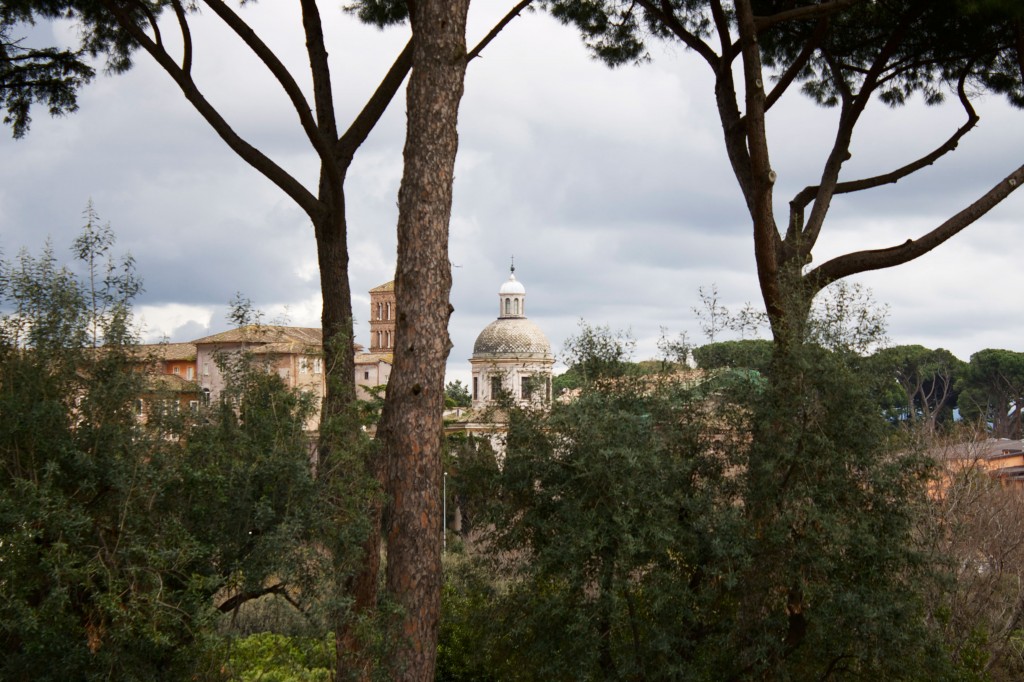 As I mentioned, we had gelato every day we were in Italy. Below is my first time trying the Cinnamon Gelato I loved so much I had to recreate!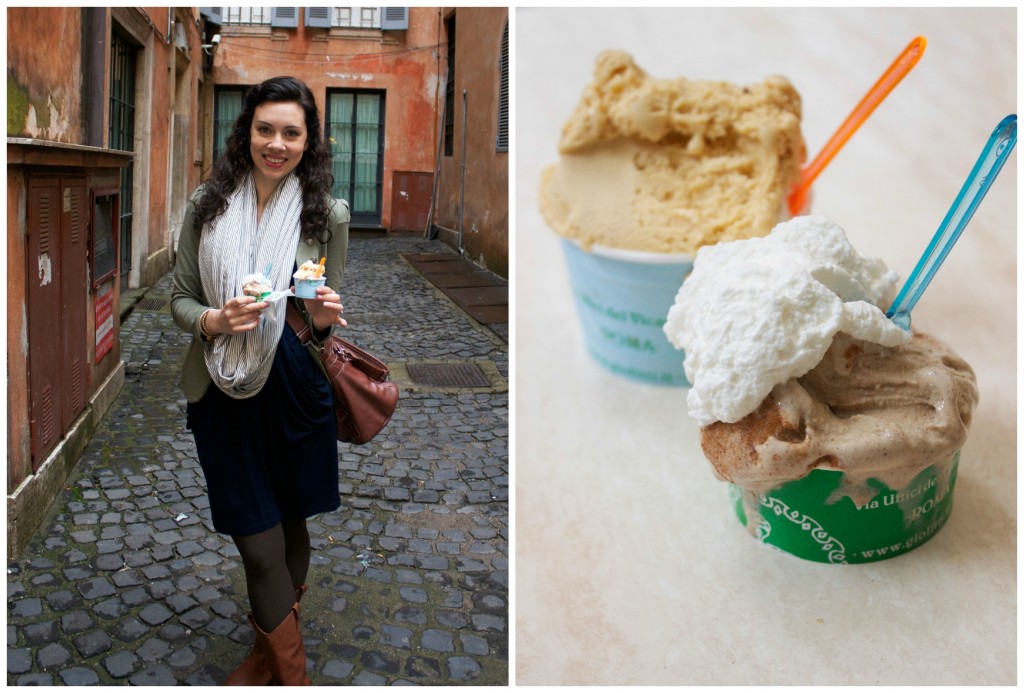 We also loved the pizza.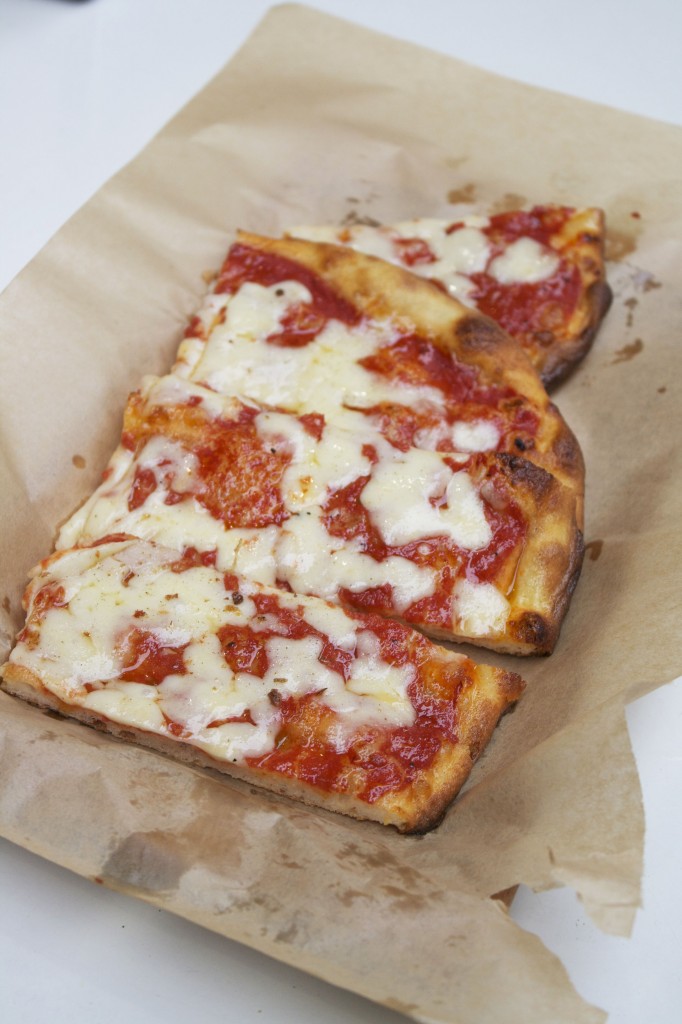 Here's the Pantheon. We had no idea when we turned the corner that we'd find this iconic and beautiful thing right there. There were about 30 seconds of silent awe as we took it all in.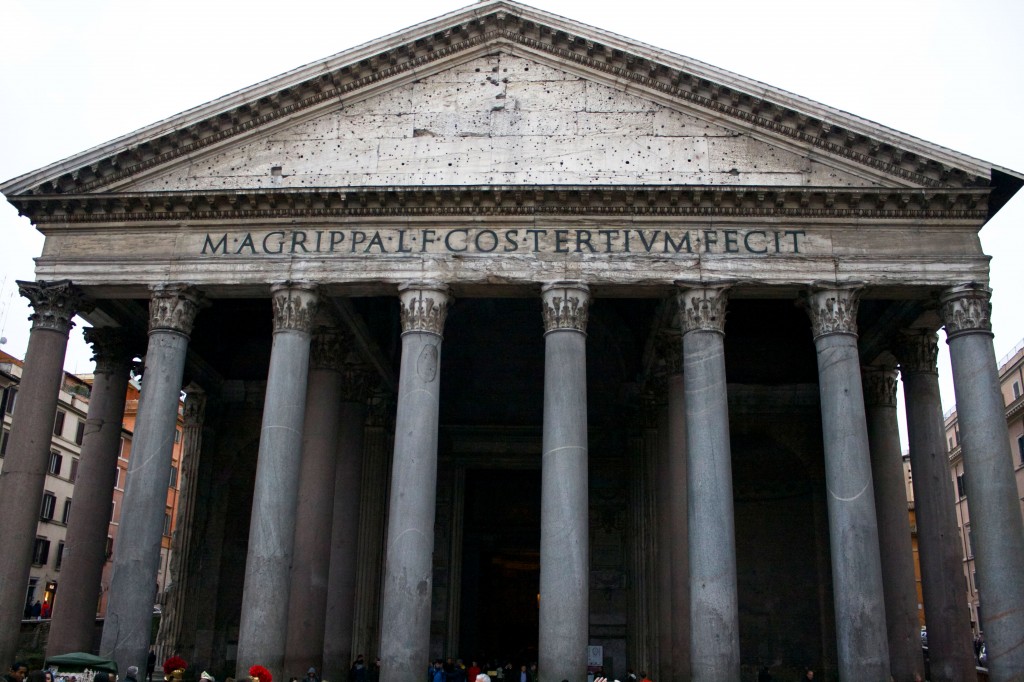 And Vatican City. There were obnoxious crowds and tons of school groups there for Easter week, but we managed to tune them out just to sit back and bask in the glory that was Michaelangelo's ceiling in the Sistine Chapel. Unbelievable.
I prefer this view of St. Peter's Basilica that I got from across the Tiber.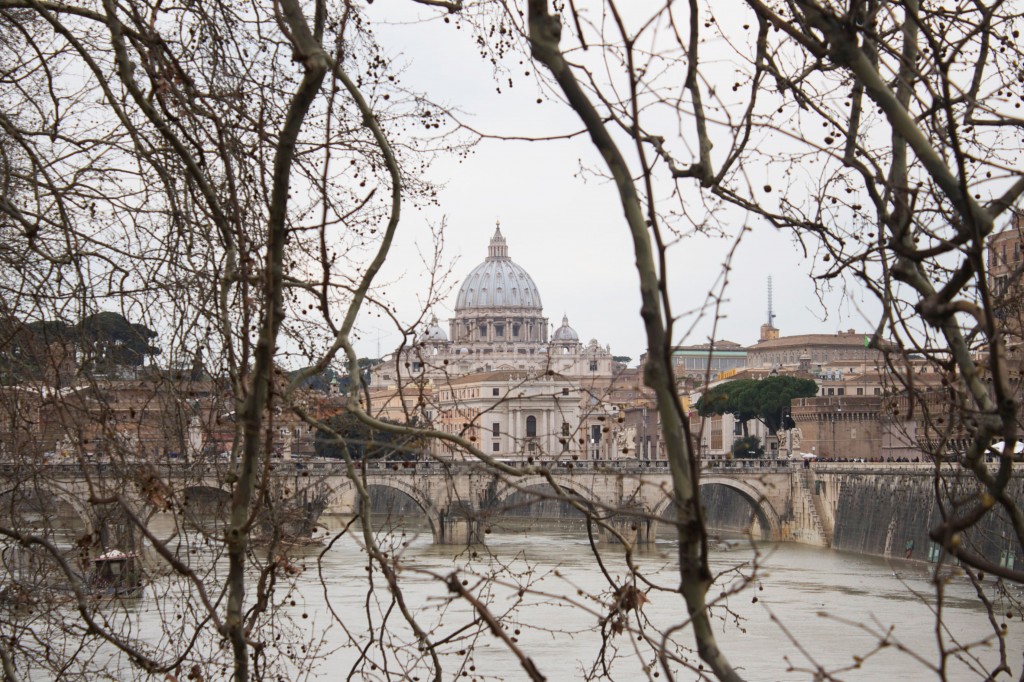 Have you seen the movies "Only You" and "Roman Holiday"? Both are wonderful and this "Mouth of Truth" pictured below makes an appearance in both flicks. I had hoped to get a cheesy pic of me with my hand "bitten off" for telling a lie, but it was gated off. Boo.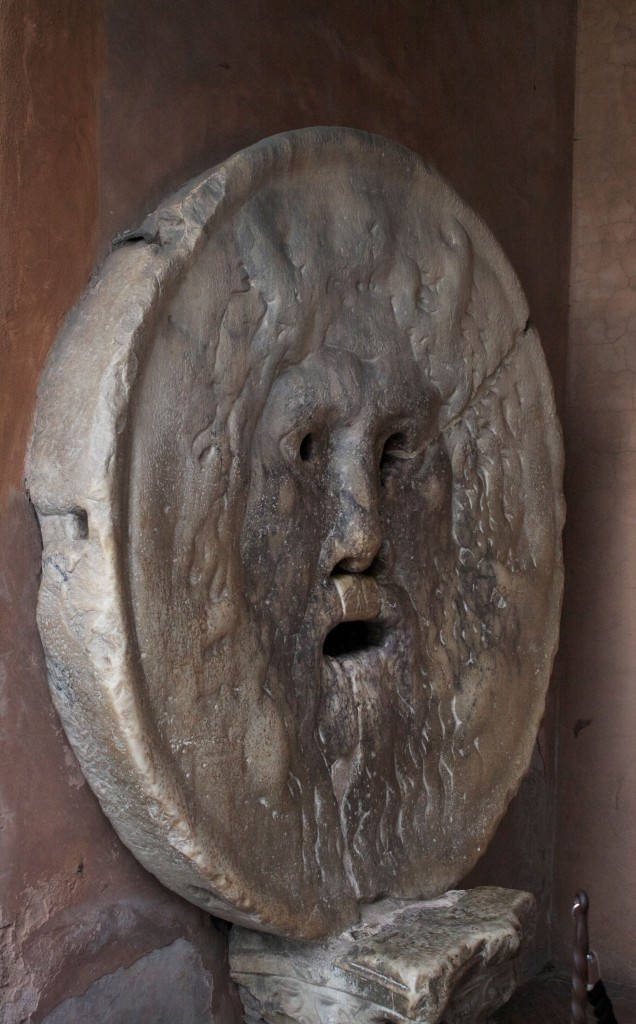 Hi Sisters.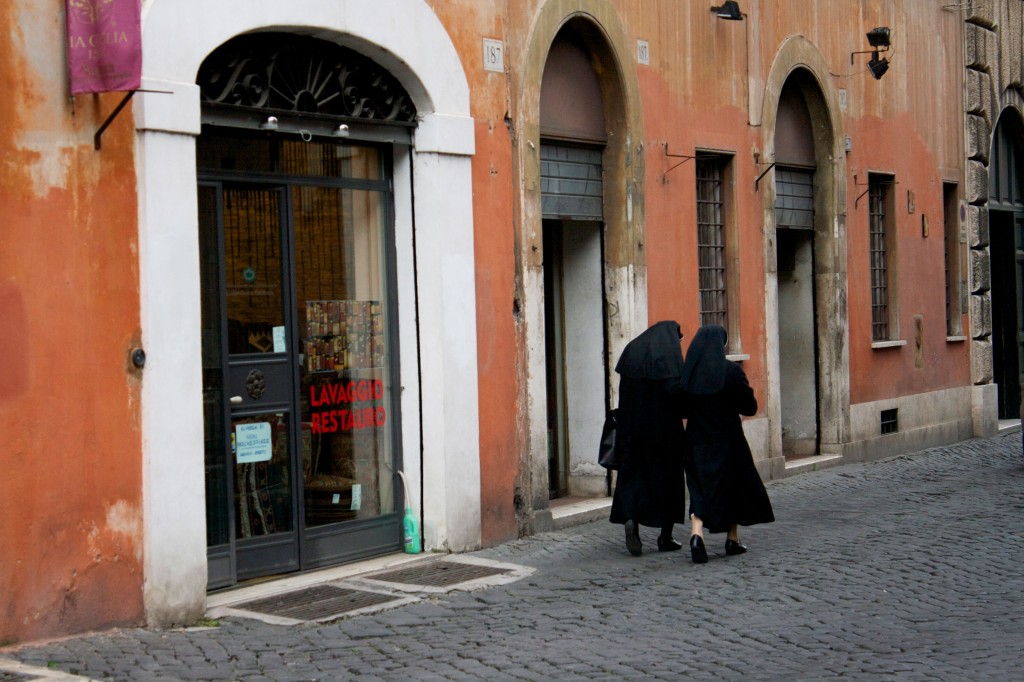 On our last night, before an unforgettable dinner in Trastavere, we wandered around the edge of the Tiber river, and really basked in the beauty of the city.
Lucky for me- I threw a coin over my left shoulder at the Trevi fountain and made a wish to return to Rome, (which means it will come true!) Until next time beautiful city!