Salted Brown Butter Snickerdoodles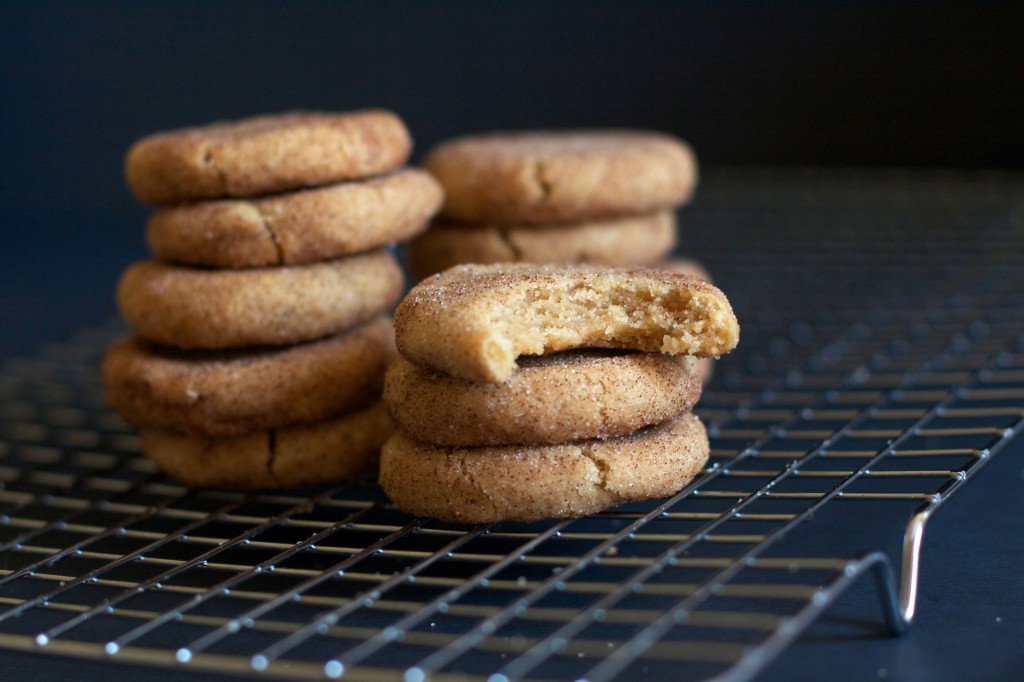 Sometimes my kitchen mistakes end in epic disaster with me in almost-tears and my small countertop full of messy bowls, spoons and pretty much every utensil I have. Other times-a huge mistake like leaving out an entire stick of butter from a cookie recipe, ends up with me creating something I actually really love. That's how these cookies came to life.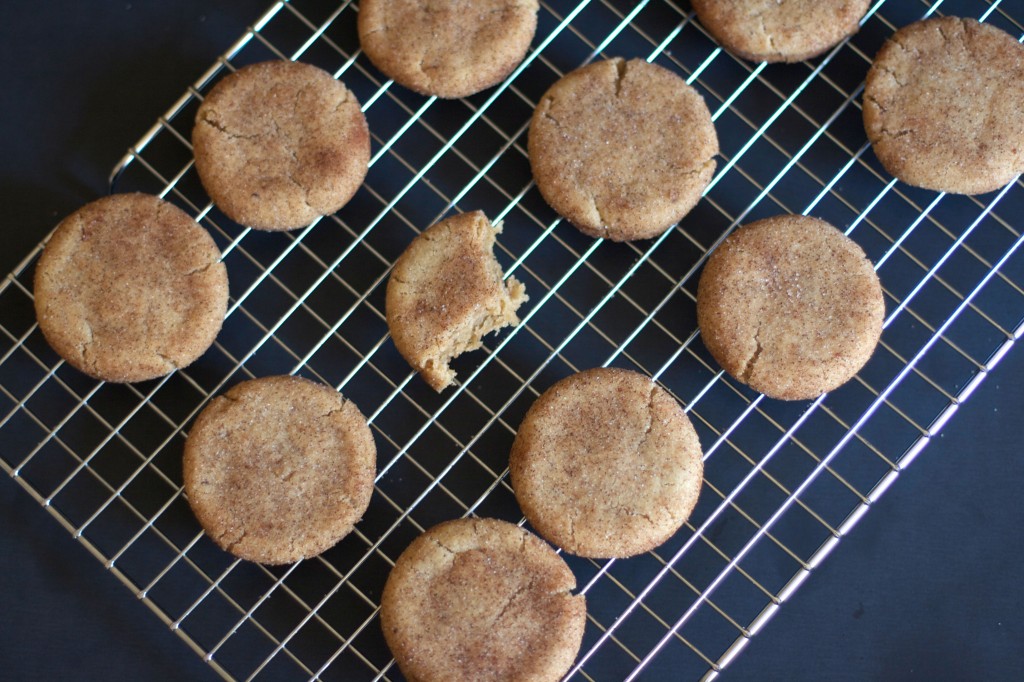 A few weeks ago when I was making these Brown Butter Confetti Cookies, I thought I was halving the whole recipe, but only reduced the quantity of butter and left the rest as it. I knew something seemed wrong, but before I realized what I needed to do, I baked one of the "mistake cookies" without adding any mix-ins just to see what was up. The lesser amount of butter resulted in a super thick and puffy cookie with a crisp exterior and a really chewy inside. It basically tasted like a chewy brown butter sugar cookie, and the texture reminded me of a snickerdoodle, dying to be rolled in cinnamon sugar.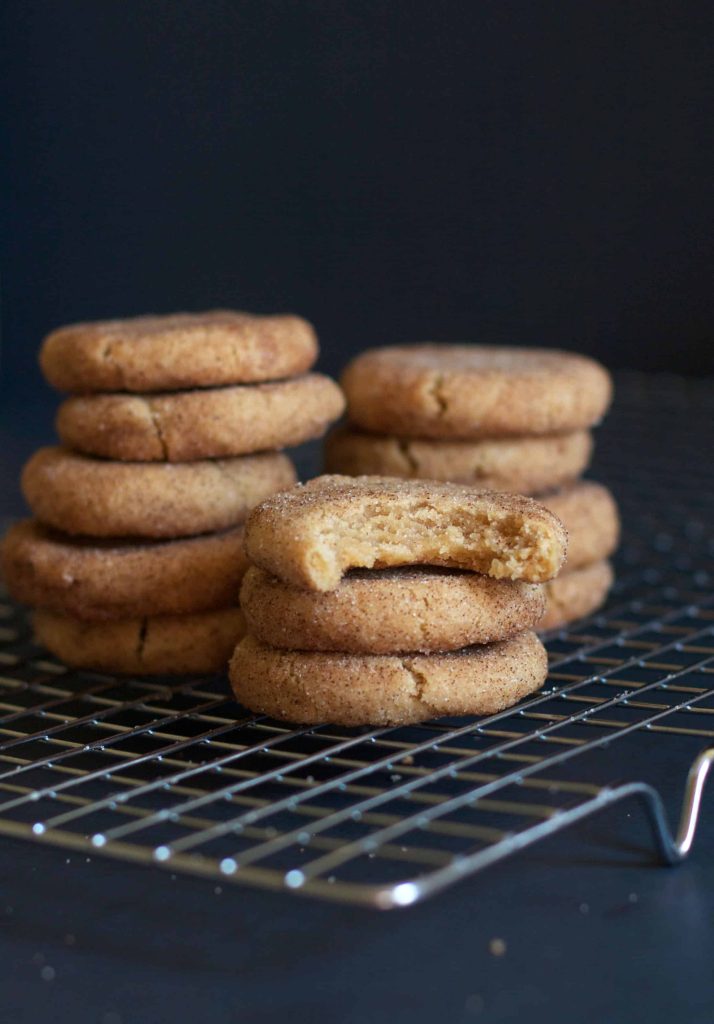 So, it was only a matter of time before I attempted this "mistake" again, this time with a few more tweaks, (adding in a little more of the butter I mistakenly left out. )I made mine small and almost bite-sized, which resulted in the perfect delicious portion. I wish all my epic fails resulted in something wonderful….if only! :)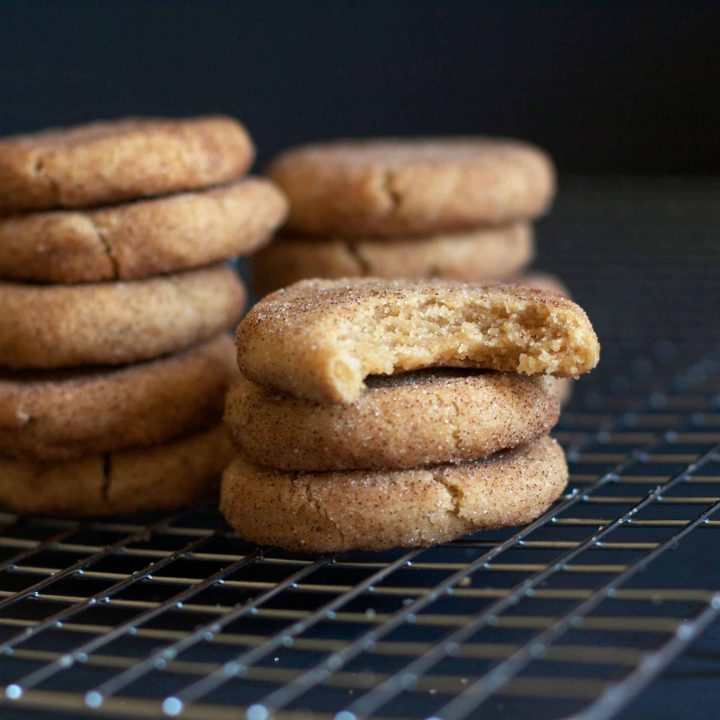 Salted Brown Butter Snickerdoodles
Yield:
2 dozen small cookies
Ingredients
1 stick plus 3 tablespoons of salted butter., 11 tablespoons
1 cup brown sugar, packed
1/2 cup white sugar
1 egg plus 1 egg yolk
2 teaspoons vanilla extract
2 cups plus 2 tablespoons all-purpose flour
1 teaspoon baking soda
1/2 teaspoon salt
For rolling:
3 tablespoons sugar
1 tablespoon cinnamon
Instructions
Preheat oven to 325 F.
To brown butter- place butter in a heat-proof bowl with a plate or other snug cover in the microwave. Cook on high for 5-7 minutes. Butter will pop, sizzle and become perfectly browned.
Transfer butter to a large mixing bowl and with an electric mixer or whisk, mix in the sugars until smooth and well-combined. Add the egg, yolk and vanilla, and mix until smooth.
In a separate bowl, combine the dry ingredients. Gradually add them to the wet ingredients and mix until just combined.
Combine the 3 tablespoons of sugar and cinnamon in a shallow dish. Scoop dough into equal 1 inch sized portions, roll into balls and coat in cinnamon sugar. Place dough balls an inch apart on parchment or silpat-lined cookie sheets.
Bake for 10-12 minutes or until bottoms of the cookies are golden. Right after coming out of the oven, gently pat the tops of the cookies with a spatula to flatten. (To add some extra cracks!)
Nutrition Information:
Yield:

2
Serving Size:

1 grams
Amount Per Serving:
Unsaturated Fat:

0g