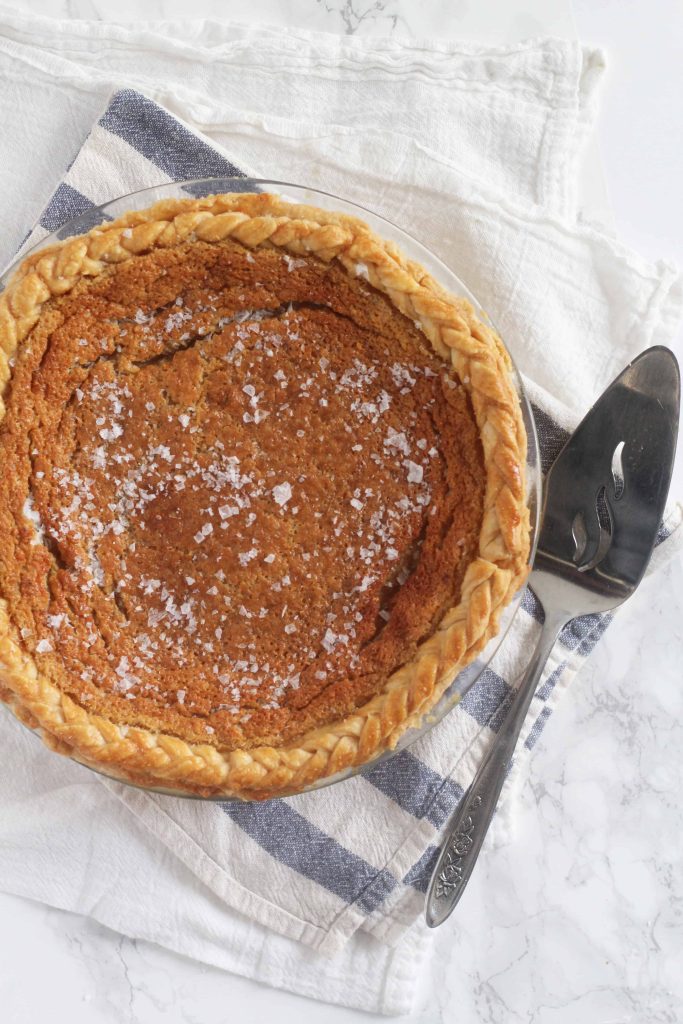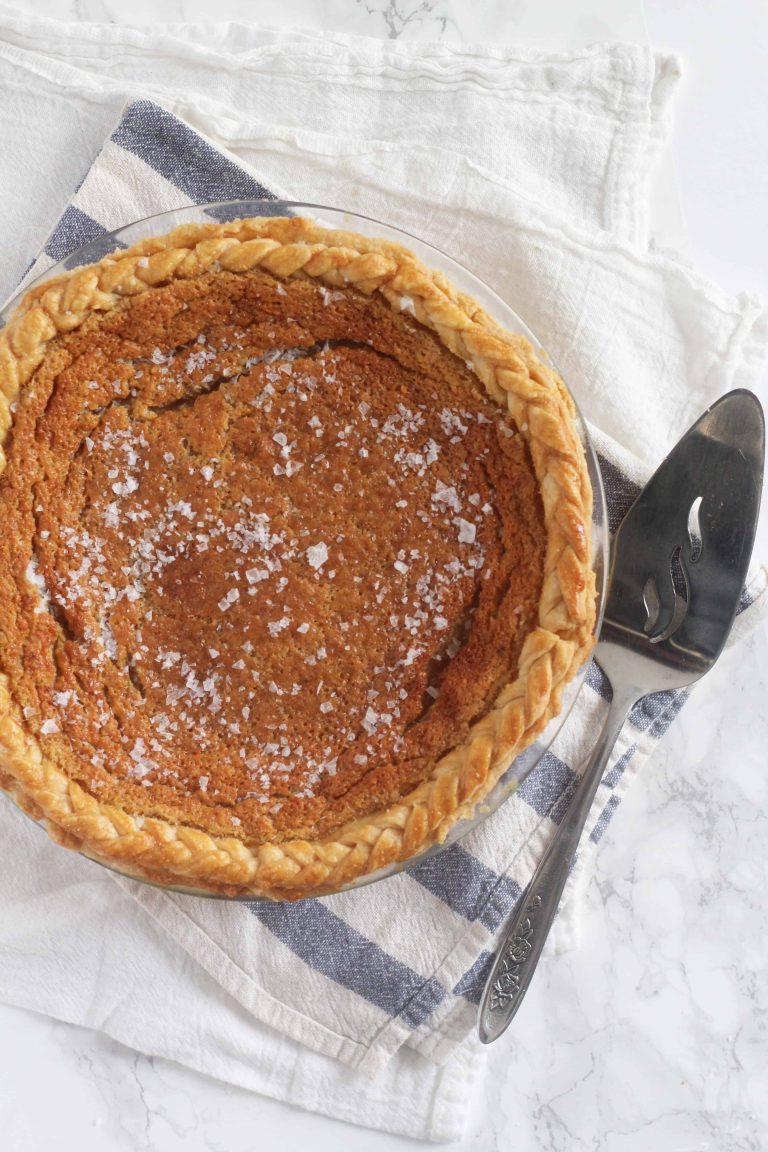 Thanksgiving is in 10 days what!? This holiday always always creeps up on me and I know I'm not the only one. I couldn't possibly let the season come and go without at least one new pie so here we are. I've had this pie on my mind for awhile. Ever the fan of the sweet & salty combo- this is exactly that- a sugary-sweet custard pie with a gooey center and slightly crispy crust on top. The whole thing is topped with a generous amount of flaky sea salt which creates the perfect flavor contrast.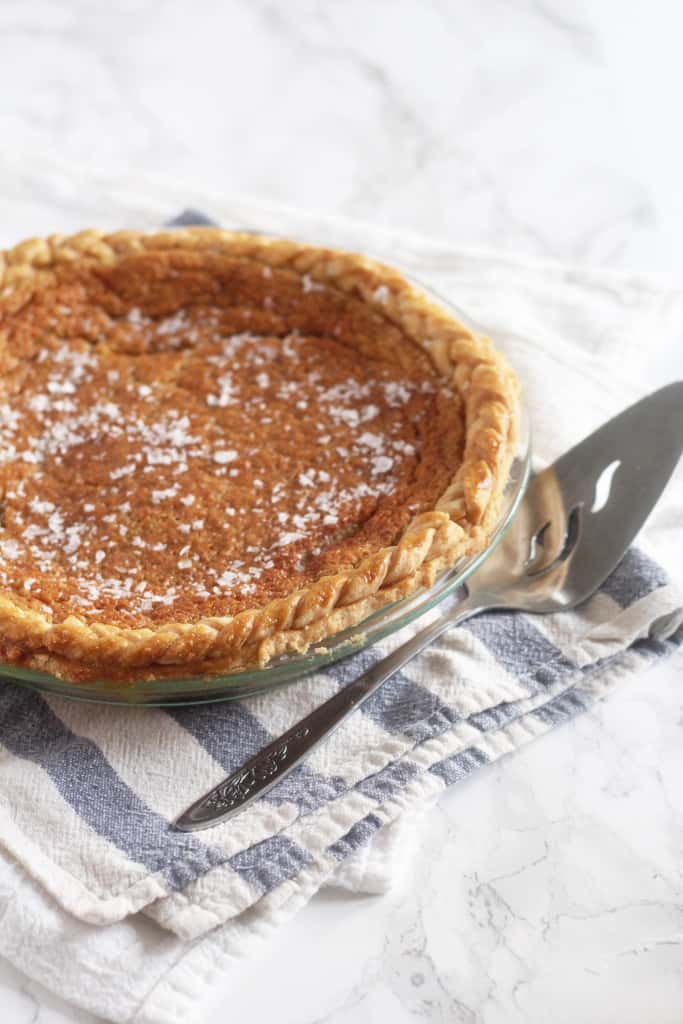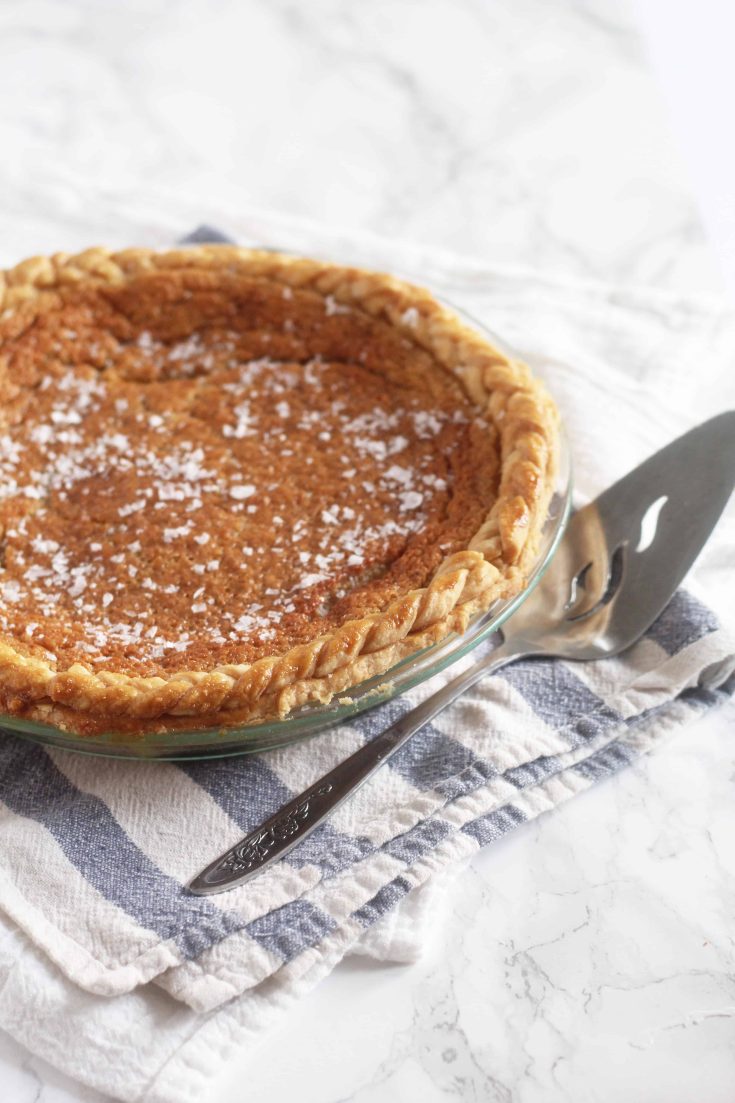 I have to say, this is one of the easiest pies I've ever made. You whisk all your ingredients together, pour them into a prepared crust, bake it up and that's it. It couldn't have been more simple. Now I will say after making and eating this beauty- the one thing I may try next time is par-baking the crust. Similarly to pumpkin pie or other custard pies, the bottom crust is on the softer side. Pre baking your crust a bit makes sure it's crisp and flakey all around. I loved this pie cold out of the fridge, but you could enjoy it warm, room temp or cold. A dollop of barely sweetened whipped cream on top would also be divine!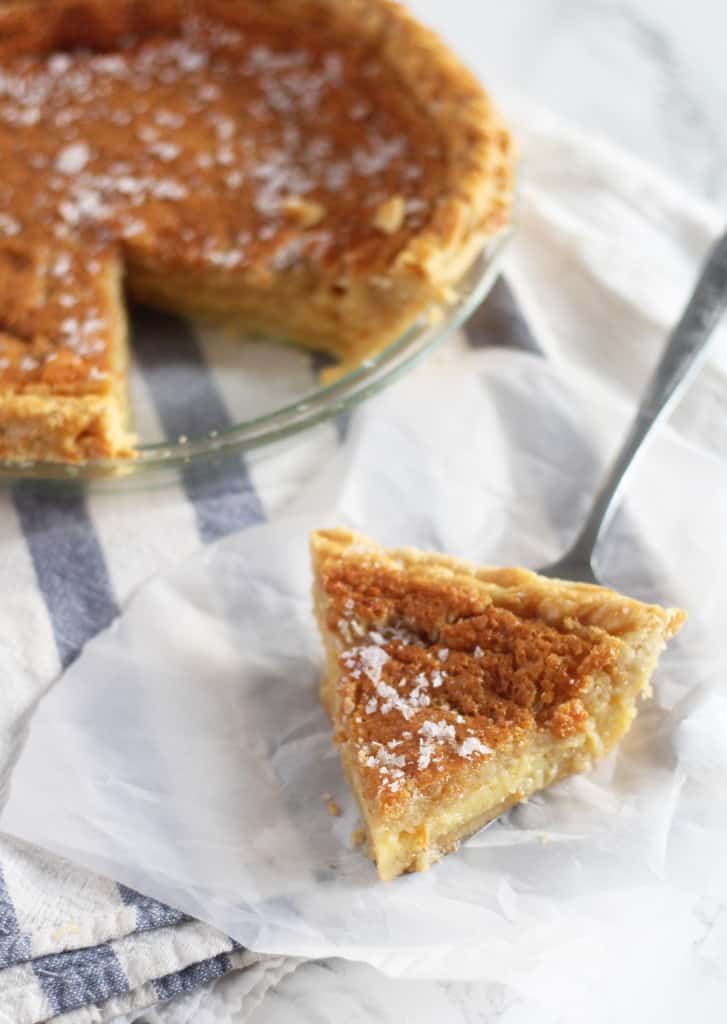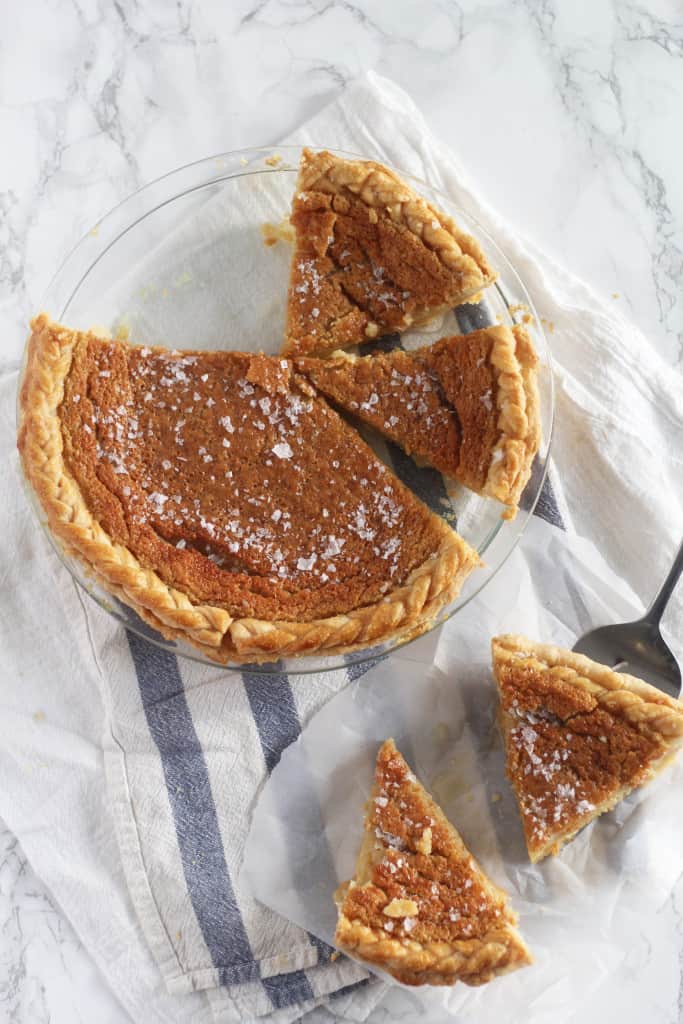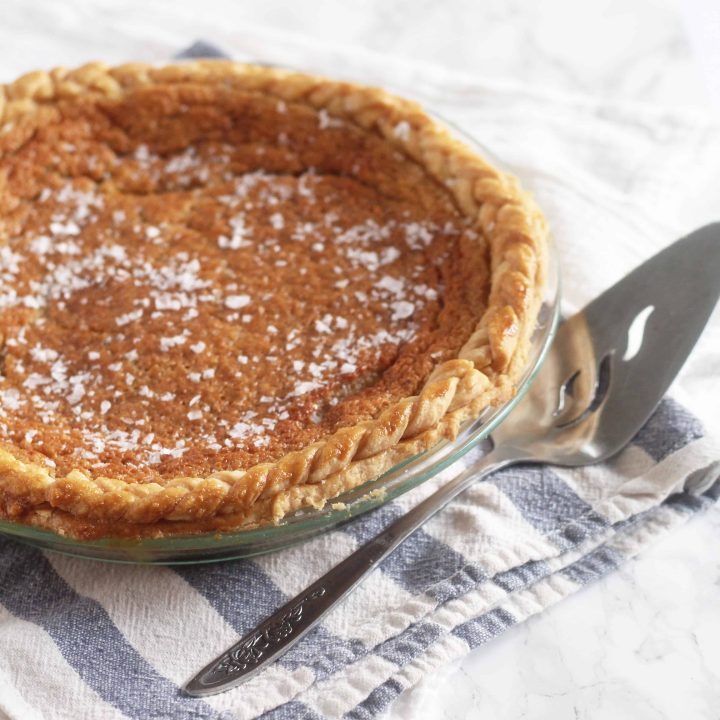 Salted Maple Chess Pie
Ingredients
3 eggs, room temperature
¼ cup heavy cream
1 tablespoon vanilla extract
¾ cup maple syrup
1 cup brown sugar
½ cup (1 stick) melted butter, cooled
2 tablespoons cornmeal
1 tablespoon white vinegar
Flakey sea salt (Like Maldon)
Instructions
Preheat oven to 425F.
In a large bowl beat the eggs until fluffy and blended. Add in the cream, vanilla, maple syrup and brown sugar, mixing on medium high until smooth. Add butter, cornmeal and vinegar and mix everything until smooth and free of any clumps or streaks.
Roll your pie crust into a 11 inch circle and drape onto your pie plate.crimp or flute the edges with a fork or your fingers.
Roll your pie crust into a 11 inch circle and drape onto your pie plate.crimp or flute the edges with a fork or your fingers.
Pour the filling into the pie shell. Bake at 425F for 15 minutes and then reduce the heat to 325F and bake for 40 minutes until the edges are set but the middle is still wobbly. Sprinkle generously with flaky sea salt.
Allow to cool completely before serving, or chill and serve cold. Serve plain or with lightly sweetened whipped cream.
notes
Notes
*If you'd like to add the braided crust like I did, I recommend making 1½ times the regular pie crust recipe. Having a little extra allows you to try a few times and use your favorite braid on the crust. To attach it, brush the edge of your crust with egg wash and then gently press it on. Then brush the whole this with the egg wash and chill for 20 minutes before baking.
**If you like a crisper crust on the bottom, I recommend par baking the crust before adding the filling. Fill with parchment and beans or pie weights and then bake for 20 minutes. Remove the parchment and then add your filling.