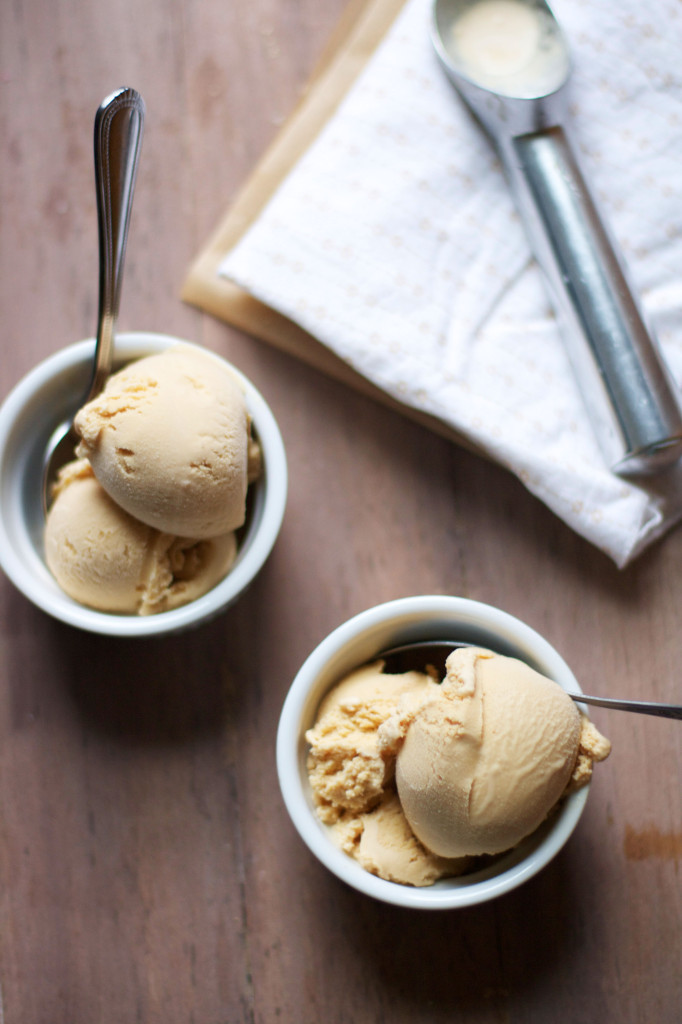 The weekend before last I attended the "Big Summer Potluck" which I like to call "Blogger Summer Camp." It was held in the most beautiful area in Pennsylvania and was full of friendly chatter, yummy food, and loads of inspiration. One of my favorite parts of the weekend was getting to hear a talk by Jeni Britton Bauer the genius behind Jeni's Splendid Ice Creams and my new favorite cookbook, Jeni's Splendid Ice Creams at Home
.
She spoke about her journey to success, including several failures along the way. In speaking about her ice cream flavors, I remember her saying that Salty Caramel was the most popular flavor consistently over the years, and given my obsession with anything that combines "salty" and "caramel" I didn't wasn't much time giving it a try. I mean I had to know what all the fuss was about!!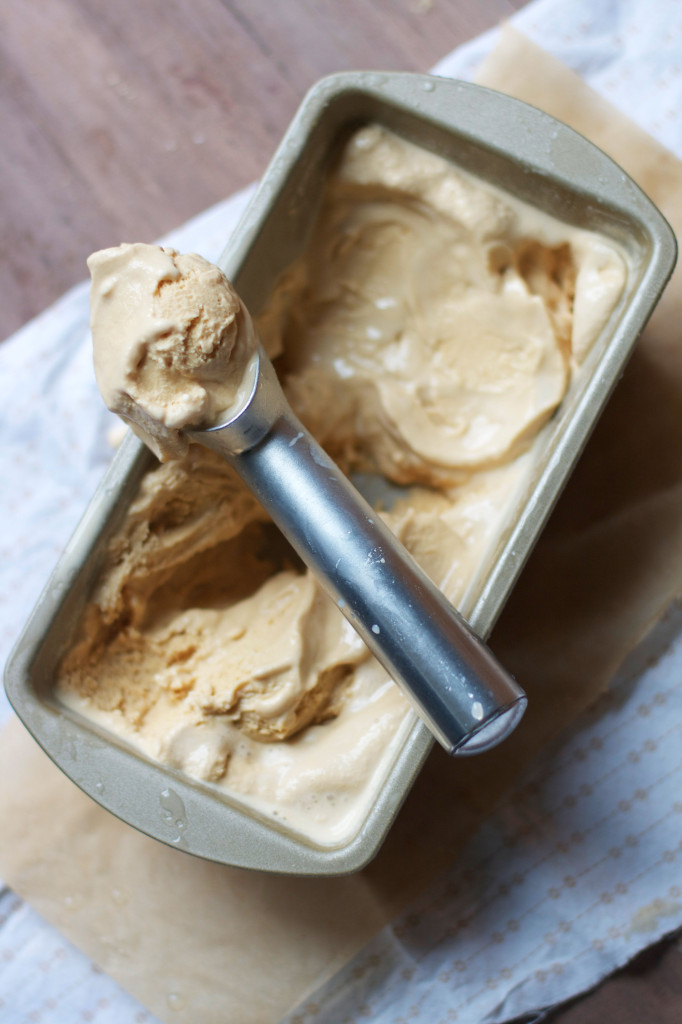 I've made several pints of homemade ice cream in my day, but I have to tell you that this batch was nothing like I've ever made at home. The process is so different, the ingredients are completely unlike most creamy ice creams I made, and the result blew me away. Straight out of the freezer when normally I'd be dealing with rock hard ice cream that needed 10 minutes to soften, this stuff was scoopable and creamy as can be! Also- the recipe is egg free and gets it's creamy texture from the addition of cream cheese as well as a boiling process that does something magical to the milk.
No overnight chilling step is required in the recipe, and instead, an ice bath is used to quickly get the mixture to a cool enough temperature for churning. I was a little unsure about how this would work considering I usually swear by the overnight chilling step, but it worked just fine! Overall- I am totally sold by Jeni's method and I'm so excited to try more of the fun and creative recipes from her book!
Ingredients
2 cups whole milk
1 tablespoon plus 1 teaspoon cornstarch
1 1/2 ounces 3 tablespoons cream cheese, softened
1/2 teaspoon fine sea salt
1 1/4 cups heavy cream
2 tablespoons light corn syrup
2/3 cup sugar
2 teaspoons vanilla extract
Instructions
PREP
Mix about 2 tablespoons of the milk with the cornstarch in a small bowl until smooth.
Whisk the cream cheese and salt in a medium bowl until smooth.
Mix the cream with the corn syrup in a measuring cup with a spout.
Fill a large bowl with ice and water.
COOK
In a 4-quart saucepan over medium heat, sprinkle about a tablespoon of the sugar into the bottom of the pan. Swirl the pan over the heat, lifting it slightly until it's melted. Sprinkle another tablespoon or so of the sugar and continue this process, swirl until melted, lift off heat, add more sugar, repeat. You want all the sugar to melt evenly, but you need to make sure it doesn't get too hot and burn. (You can also simply add 1/4 cup of water to all the sugar and make your caramel this way if you're afraid of the the dry sugar technique, but I don't find it too hard!)
When sugar is all melted and a dark amber color, remove from the heat and, stirring constantly, slowly add a bit of the cream and corn syrup mixture to the caramel: It will bubble up and pop so be careful. Stir until well combined, then add a little more and stir. Keep adding the cream a little at a time until all of it is incorporated.
Return the pan to medium-high heat and add the milk. Bring to a rolling boil and boil for 4 minutes. Remove from the heat and gradually whisk in the cornstarch/milk mixture.
Bring back to a boil over medium-high and cook, stirring with a heatproof spatula, until slightly thickened, about 1 minute. Remove from the heat.
CHILL
Gradually whisk the hot milk mixture into the cream cheese until smooth and stir in the vanilla extract. Pour the mixture into a 1-gallon Ziploc freezer bag and submerge the sealed bag in the ice bath. Let stand, adding more ice as necessary, until cold, about 30 minutes.
FREEZE
Churn in your ice cream maker according to instructions. When thick and creamy, spoon it into an airtight container and freeze in the coldest part of your freezer until firm, at least 4 hours.
Nutrition Information:
Yield:

1
Serving Size:

1 grams
Amount Per Serving:
Unsaturated Fat:

0g
Supplies used for this recipe:
-or-
(I currently use the KitchenAid attachment, but for years prior I loved my inexpensive Hamilton Beach one)
Note: This post contains affiliate links- which means that when I link to products I like on Amazon, if you happen to purchase them- I may make enough money for a cup of coffee. :) Opinions are always always 100% my own.