Sling Diaries- Transformation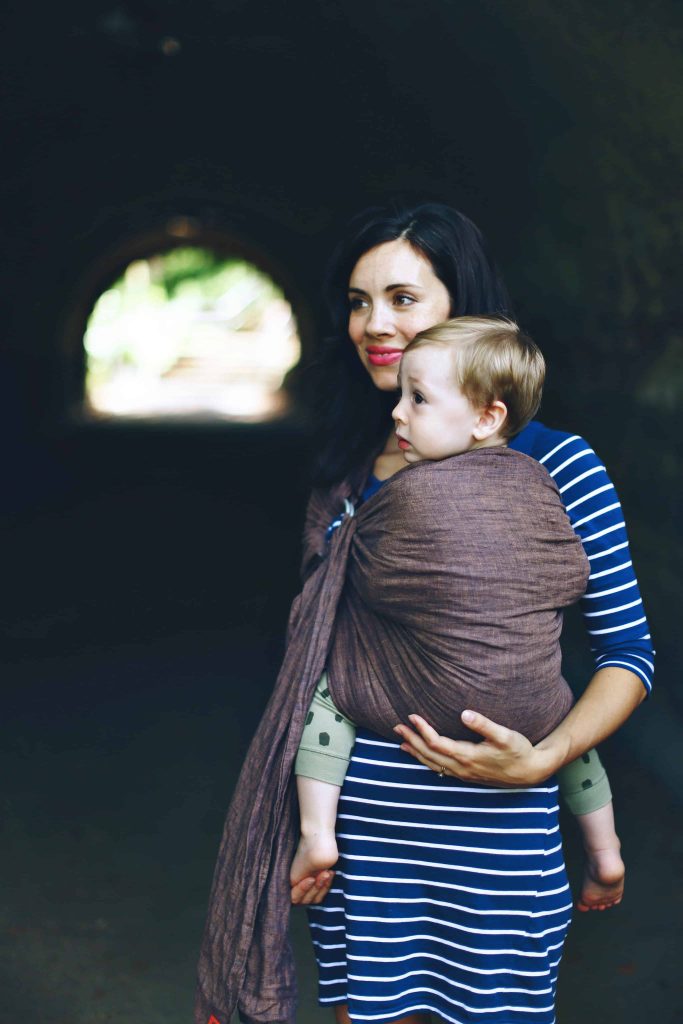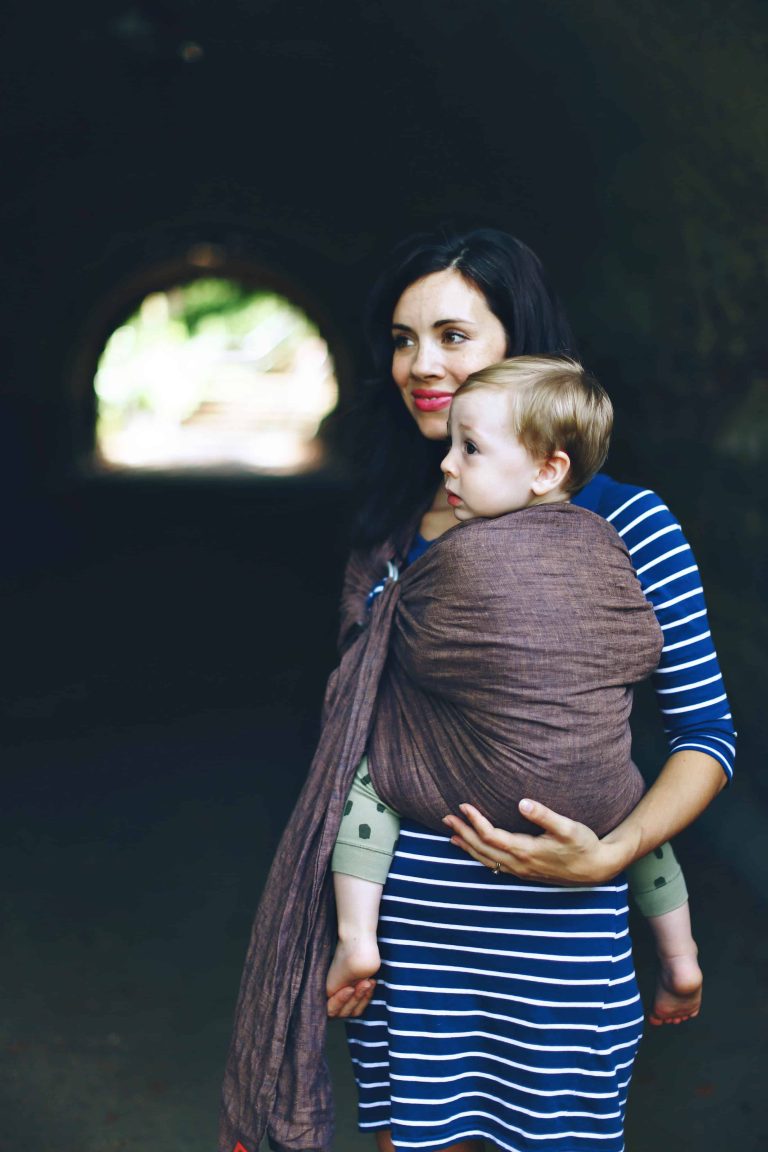 I can't believe I'm at the end of this Sling Diaries journey! The last 6 months of writing and really getting out of my comfort zone in terms of what I normally share in this space have been so liberating, terrifying and therapeutic. I thank you, dear readers, for following along, and for letting me share this wonderful project with you. (Check out my first 5 entries on Celebration, Heath, Ambition, Community, and Laughter.)
New Years Eve 2013. I was hugely pregnant with a few weeks until my due date, it was freezing and icy, and also my younger sister's 21st birthday. I wanted to be festive, do something special, while also paying attention to the huge pull I'd been feeling lately. The pull to go home. To put on some cozy pajamas and just sit quietly with Andy. No muss, no fuss, just quiet. Homey. I'd been feeling it for awhile, really ever since I got pregnant with Hugo, but this was the night that it really clicked in how much I'd changed. We made it out for an early dinner, rode the subway home at 9 PM along with all the people headed to their various parties, and were cuddled on the couch ready to pass out by 10. It was perfect. I had changed.
Between that night and now, almost 2 years later, I have witnessed myself going through an epic transformation. The girl who used to find joy in wandering the streets of New York alone and people watching from a park bench, now wanders with a little boy in tow, finding joy in his every discovery of the world around him.
The girl who used to move mountains to make it to every game night, dinner on the town and late night karaoke session now is really Ok missing out, and knowing she can't possibly make every get together anymore, knowing that her time is needed at home with family.
That's me. Still the same person, but with new skin it seems. The same eager, ambitious, happy girl- in a less put together get up, with bigger bags under my eyes, and a few more smile lines. I'm Ok with this. I wanted this. I love the change that I have seen in my life the last 2 years. I feel whole, fulfilled and complete. My role as a mother was the one missing piece in completing who I am.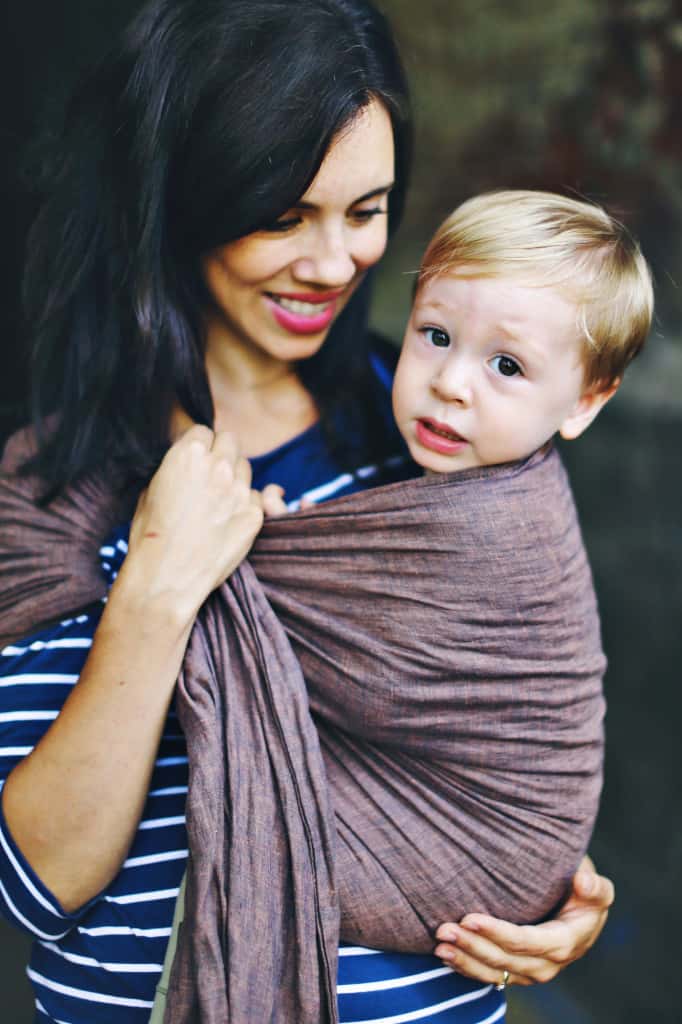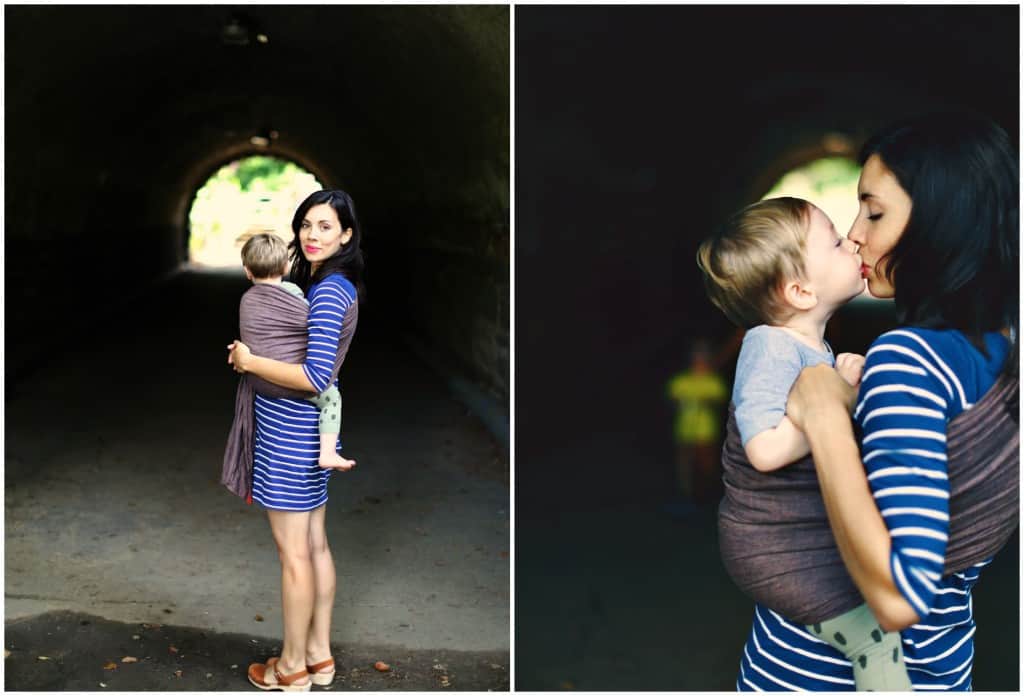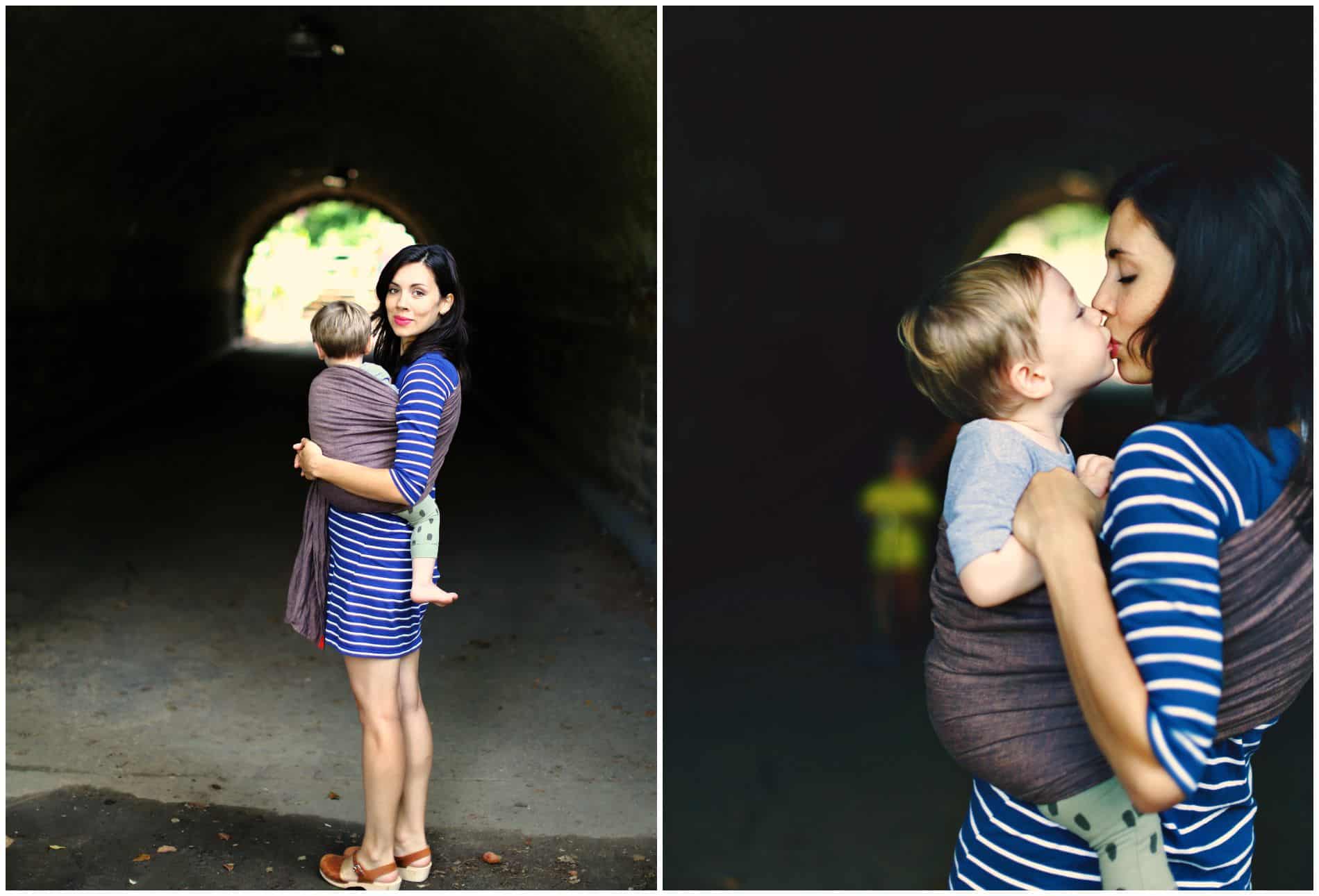 I am scared to go through it all again. I feel overwhelmed and emotional at the thought of truly starting over, yes with more knowledge under my belt, but also a will-be 2 year old who I know will need me just as much then as he does now. Am I crazy? How will I survive? How can I love another baby when my heart feels full to it's capacity with love for Hugo? These thoughts go through my mind every day. I know it's been done…I mean I look at my Mother who had and loved 5 children, and all my friends with 2 or even 3 kids. I know the love will come. I know my arms can hold them both, and that we'll adapt, and adjust and change. I trust in all of this, but for now am letting myself feel how I feel: terrified, grateful, happy and sad at the same time.
The first thing I did when I found out that one baby will soon be two babies was to hug my sweet Hugo and cry, knowing he wouldn't be my baby forever even though desperately wanting him to be. I know he will be the most wonderful brother. He already lifts my shirt and gives my belly sweet kisses any chance he can get. I know he will be patient and also maybe jealous and possibly not. This will change our family so much, but I want our love to keep growing, to hold a teeny newborn again, and to experience the joy and challenges of labor. Every bit of change coming into our lives is a huge blessing- and I welcome it, with everything I'm feeling- positive or negative. I welcome it.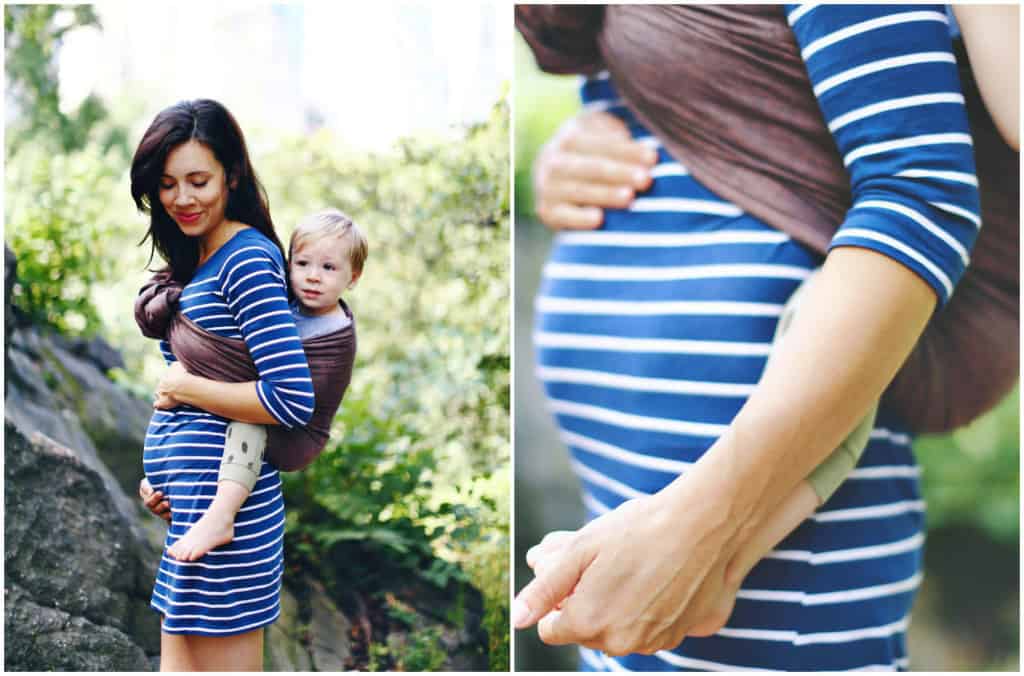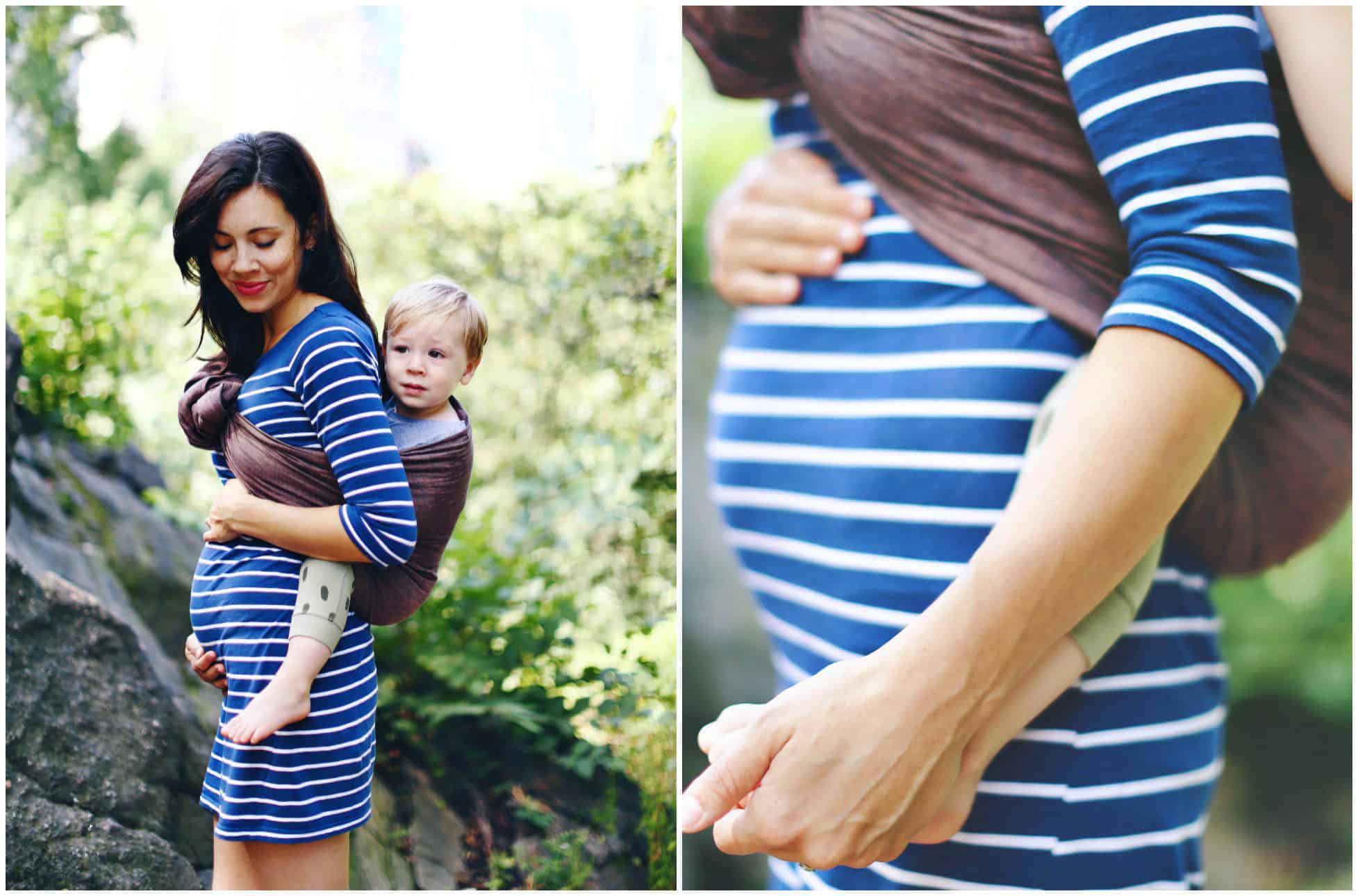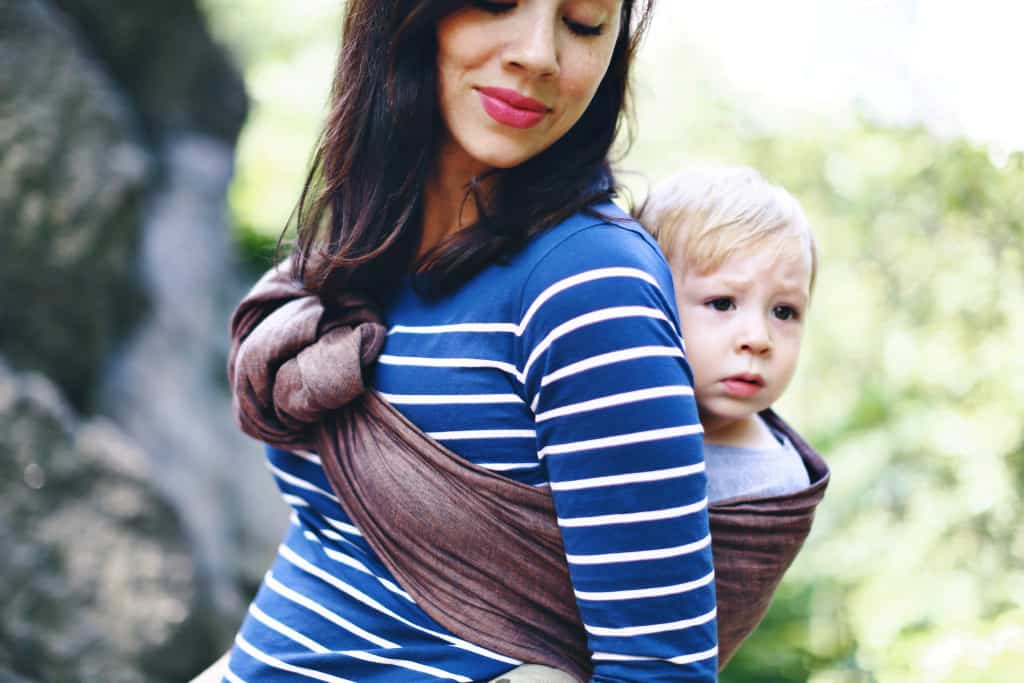 It seemed so fitting to share this news with you today, almost 13 weeks along and finally on the upswing of what was a truly brutal 1st trimester. (Maybe my lack of food related posts will now finally make sense?) On the subject of change, how different is pregnancy with a needy toddler at your heels? I wish I'd known to cherish those leisurely naps last time around….
I can't think of a more perfect way to end this journey- with the start of a new one. (Can I just tell you the pure excitement I feel about getting to wear a newborn in a sling? Nothing sounds more wonderful. )
Thank you Sakura Bloom for this wonderful opportunity. In these photos I'm wearing Hugo in the sling Praline from their Chambray collection.
Photos by: Nadia Quinn