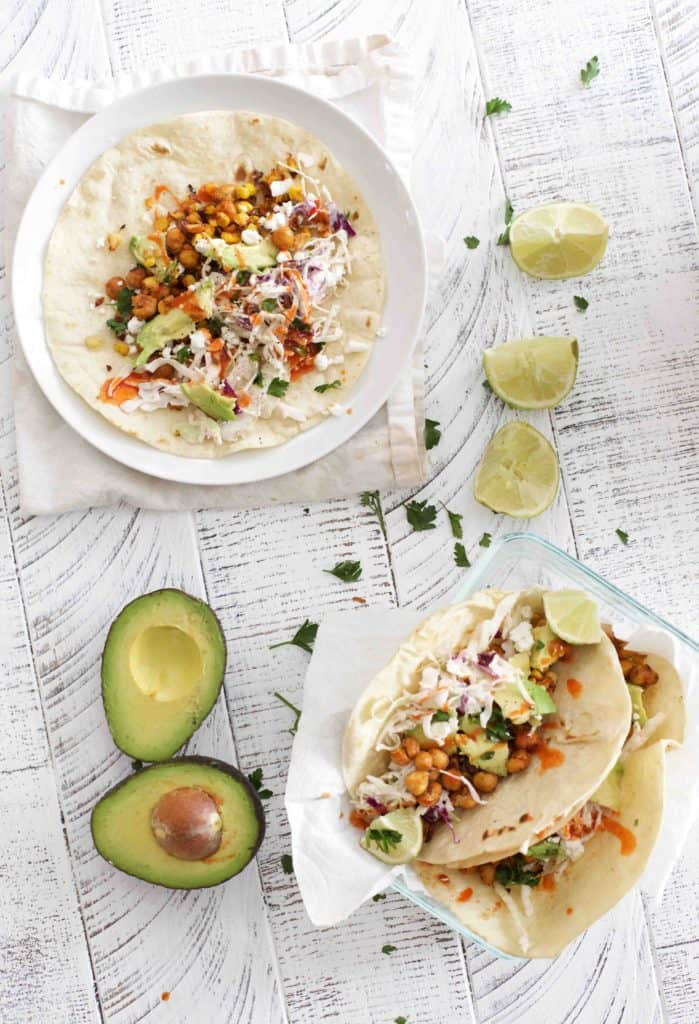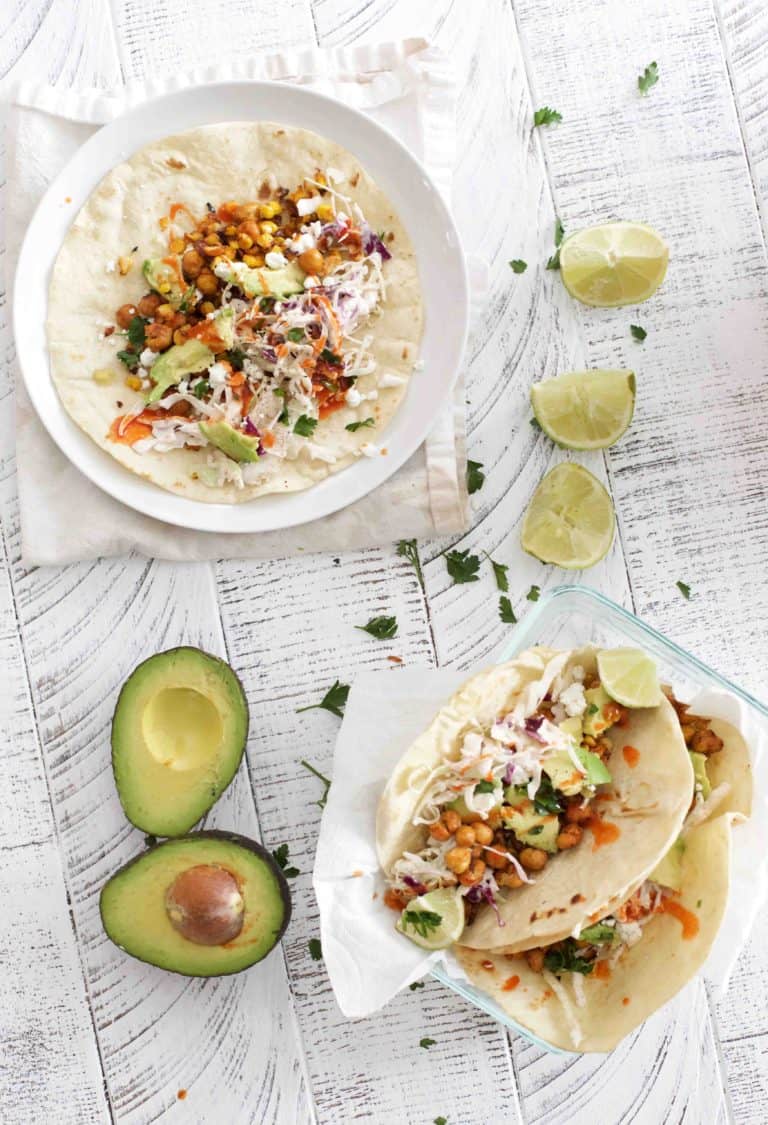 Last week we finished reading Hugo his first chapter book, Charlotte's Web.
It was so cute how much he loved it, sitting so attentively and asking questions almost every paragraph.
He is a sensitive kid and was really upset about the whole Wilbur turning into bacon part and has since decided he doesn't want to eat animals anymore. We aren't huge meat eaters to begin with, but we do eat meat a couple times a week normally.
I want to support this new movement though so I told him he doesn't have to eat meat anymore and have been cooking mostly vegetarian dinners ever since.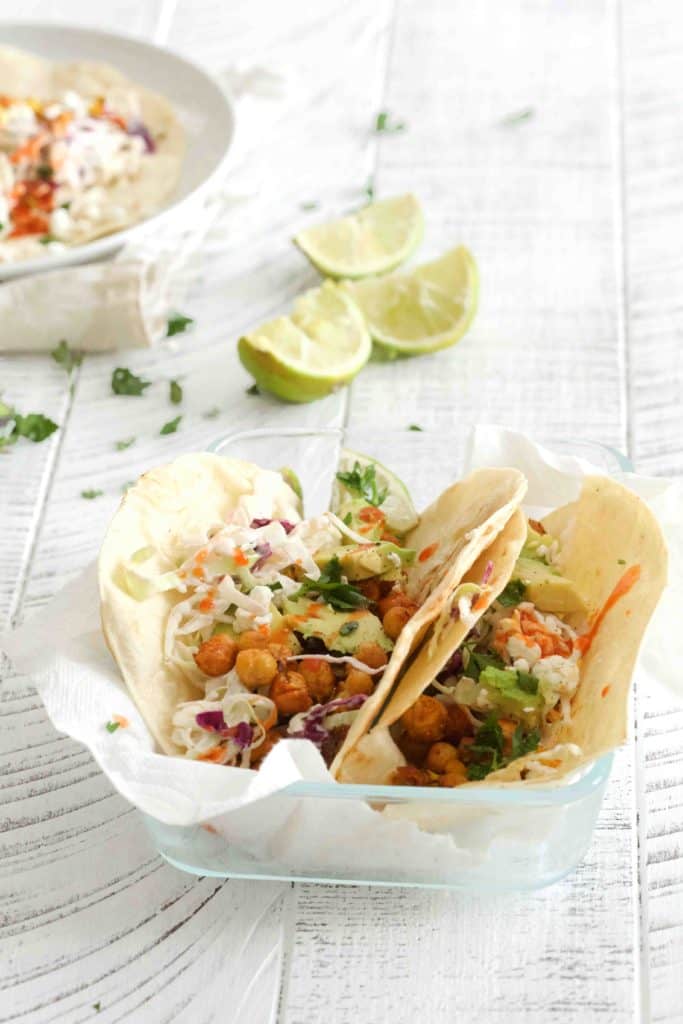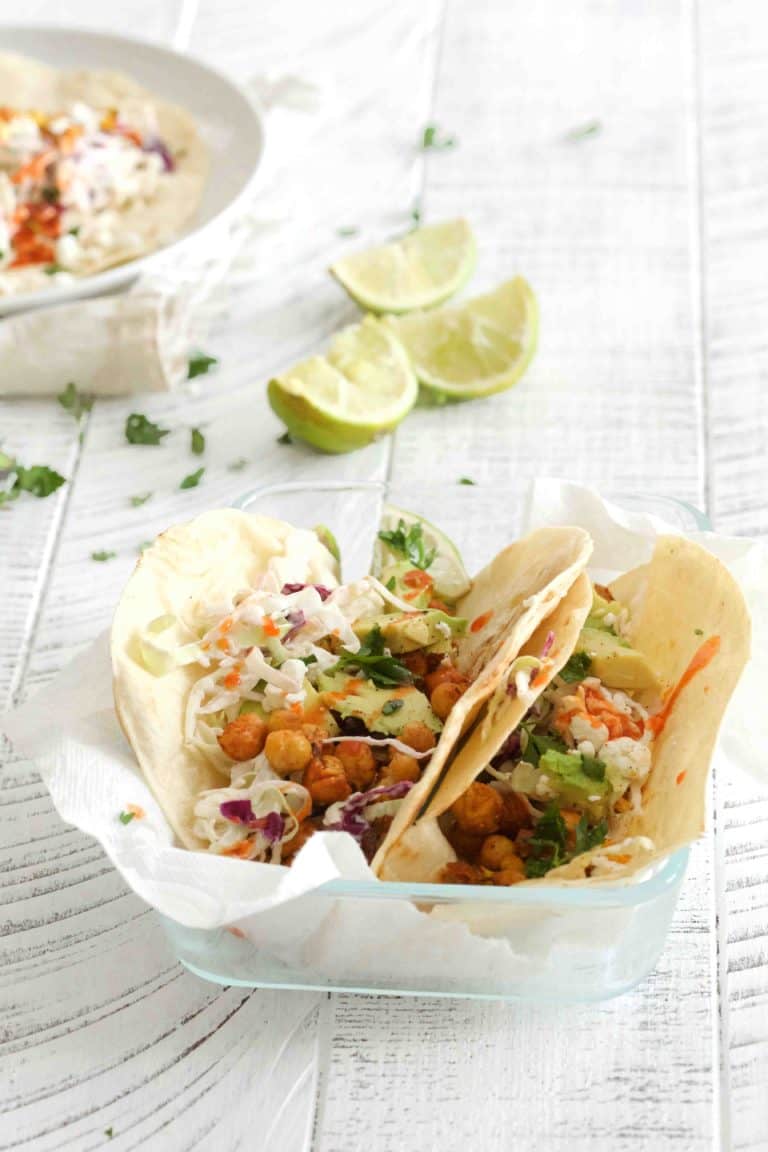 These Smoky Chickpea Tacos were a huge hit from top to bottom and I've now created a dinner staple I hope sticks around awhile.
Taco night is a super easy family friendly dinner around here to being with, and this was no exception.
The chickpeas are sautéed with some finely chopped red onion (and corn and peppers if you want,) and spices (smoked paprika, cumin, and a little cayenne.)
The filling goes into the tortilla with a tangy, crunchy slaw on top, crumbled cojita cheese, and avocado.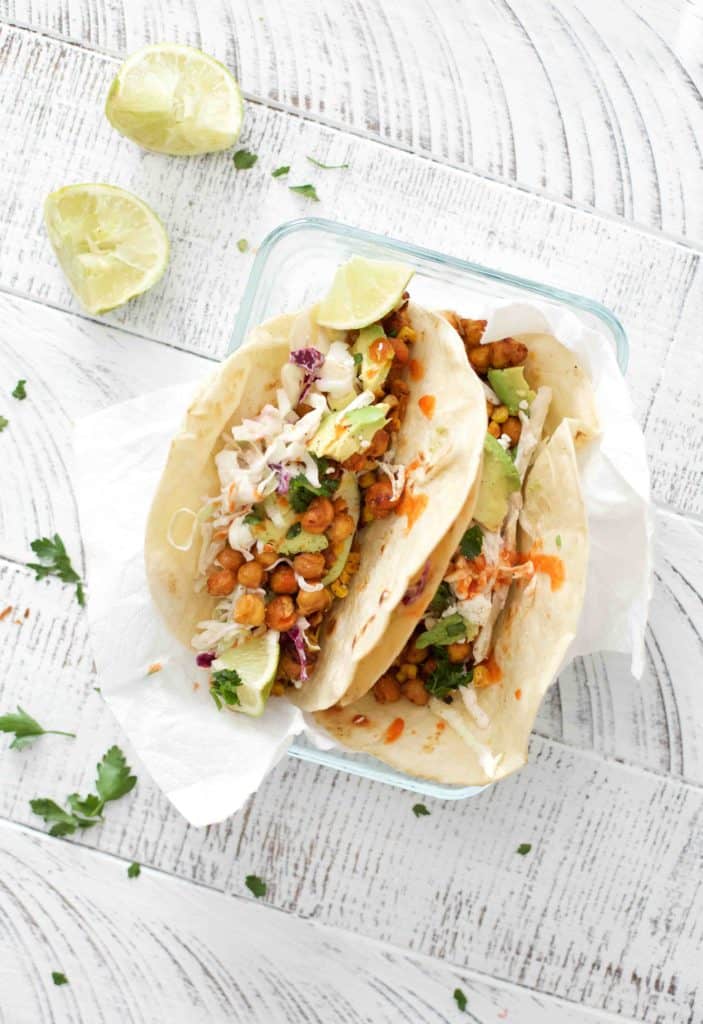 Leftover filling? We used it the next day over rice to make burrito bowls, and I also made quesadillas with the filling and they were great.
With Cinco de Mayo right around the corner here's some vegetarian taco inspiration for ya. Enjoy!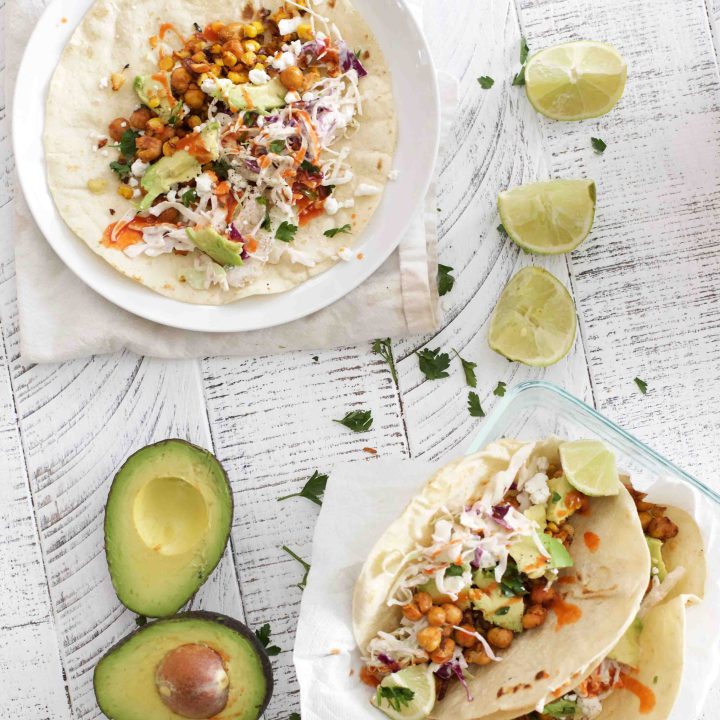 Smoky Chickpea Tacos
Ingredients
For the chickpea filling:
Olive oil
2 15 oz cans of chickpeas., rinsed and drained
2 tablespoons chopped red onion
1 1/2 teaspoons smoked paprika
1/2 teaspoon cumin
pinch of cayenne pepper (or more depending on how spicy you'd like it.)
For the slaw
4 cups shredded cabbage
juice of 1 lime
2 tablespoons mayonaisse
salt and pepper to taste
2 tablespoons chopped cilantro (if you like it.)
Tortillas
Additional toppings:
Cojita Cheese
Avocado
Lime Wedges
Hot Sauce
Instructions
In a large skillet heat the olive oil on medium high heat. Add the red onion and cook until soft. Add the chickpeas and spices. Stir frequently for about 10 minutes or until onions are golden and crispy and the chickpeas are soft. (the skin will come off and crisp up a bit too.)
Toss together the slaw ingredients and warm the tortillas.
Assemble tacos and enjoy!
Notes
My kids like a but of spice so I add up to 1/4 teaspoon cayenne, but you may want to taste and add gradually.
Sometimes I add 1 cup of fresh or frozen corn and some chopped bell pepper to the chickpea mixture if I want more leftover for future meals!