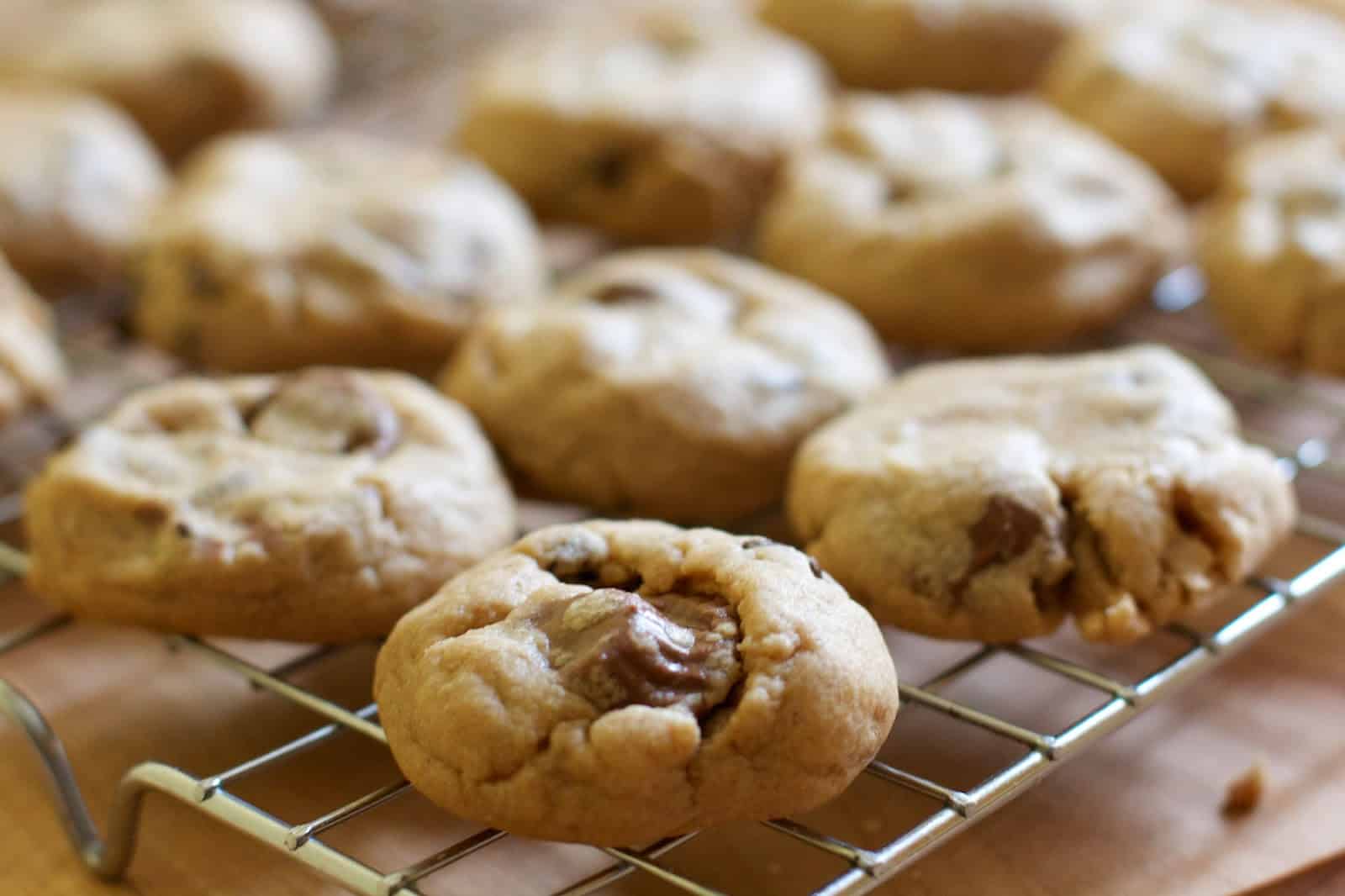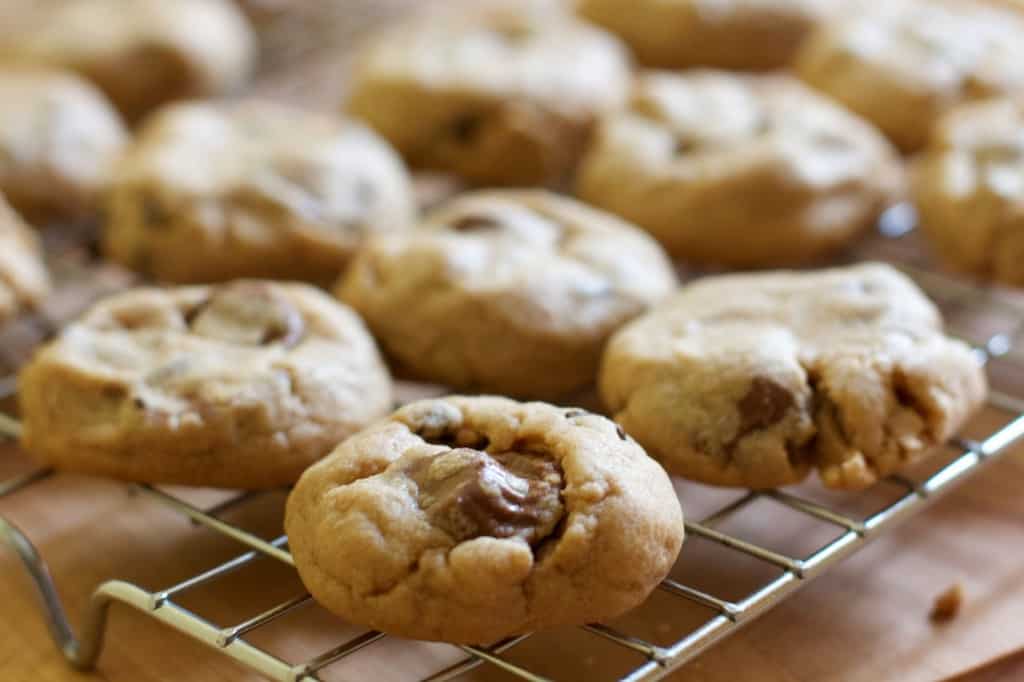 We're getting awful close to the big day you guys. You know- my wedding- which is 2 weeks from tomorrow!? I am getting so excited and I finally feel like I have everything under control, so I can actually enjoy myself that week! After 4 hours at the bridal salon yesterday, I finally think everything is going to work out. :)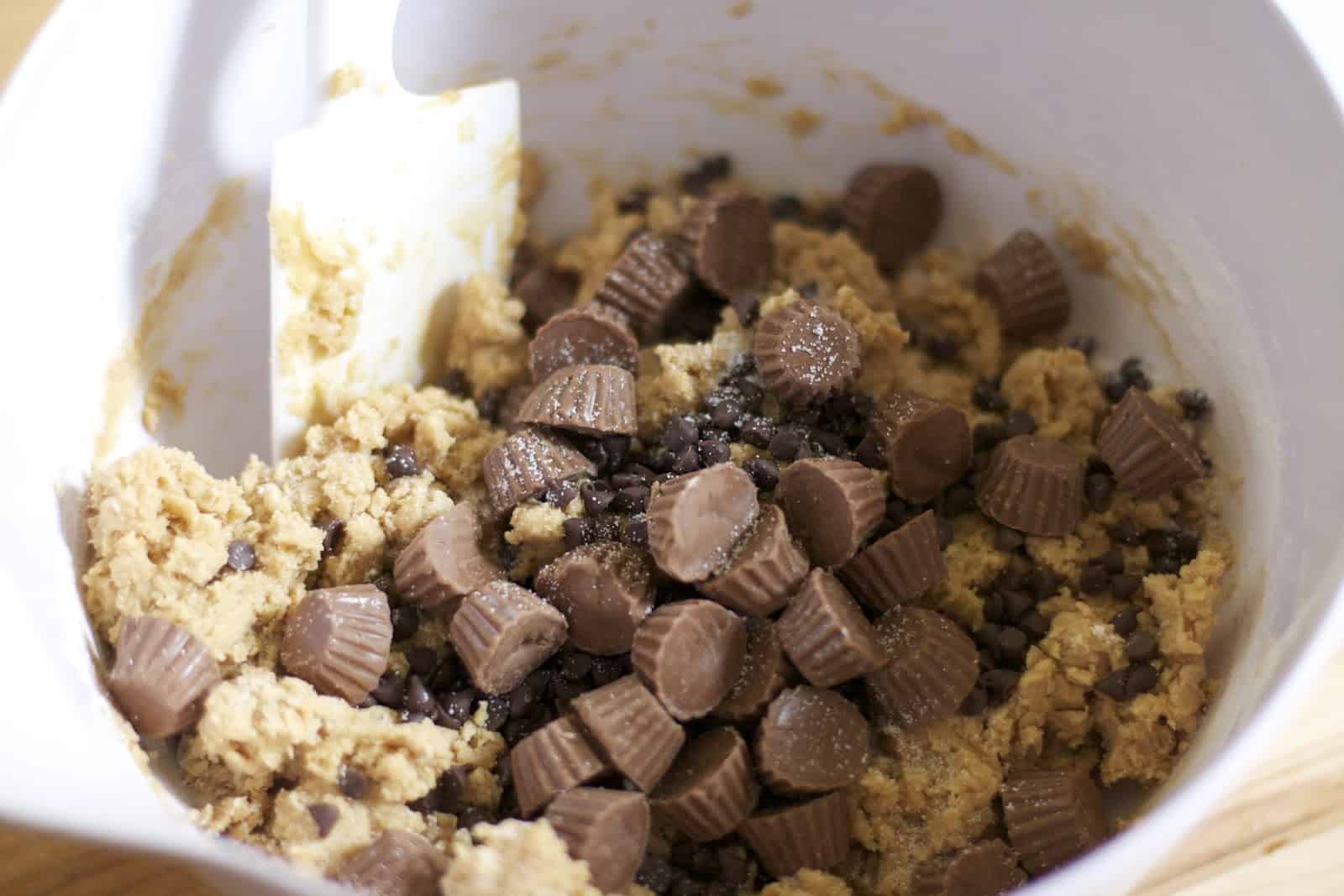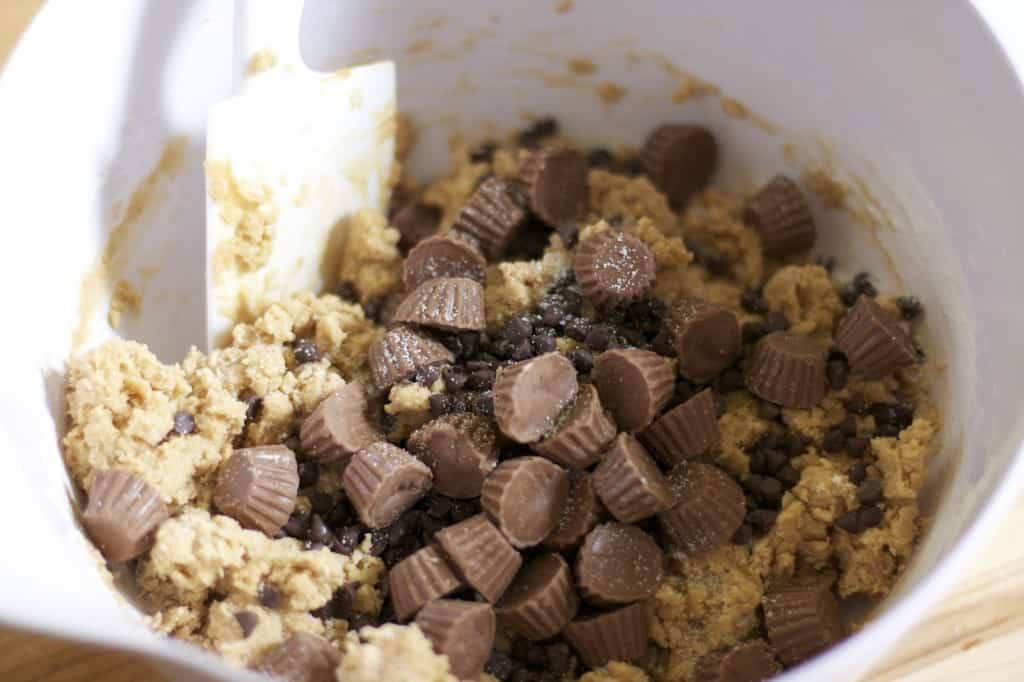 Since I will be away from my NYC kitchen for 3 whole weeks, (one for the wedding and 2 for our honeymoon in Costa Rica,) I am spending as much time as I can these next two weeks baking up a few things to share when I'm gone. Man oh man is it hard to have 2-3 desserts in the house while also trying to stay slim for the wedding. That's why the teeny size of these cookies is perfect. You can have a whole one without having too much!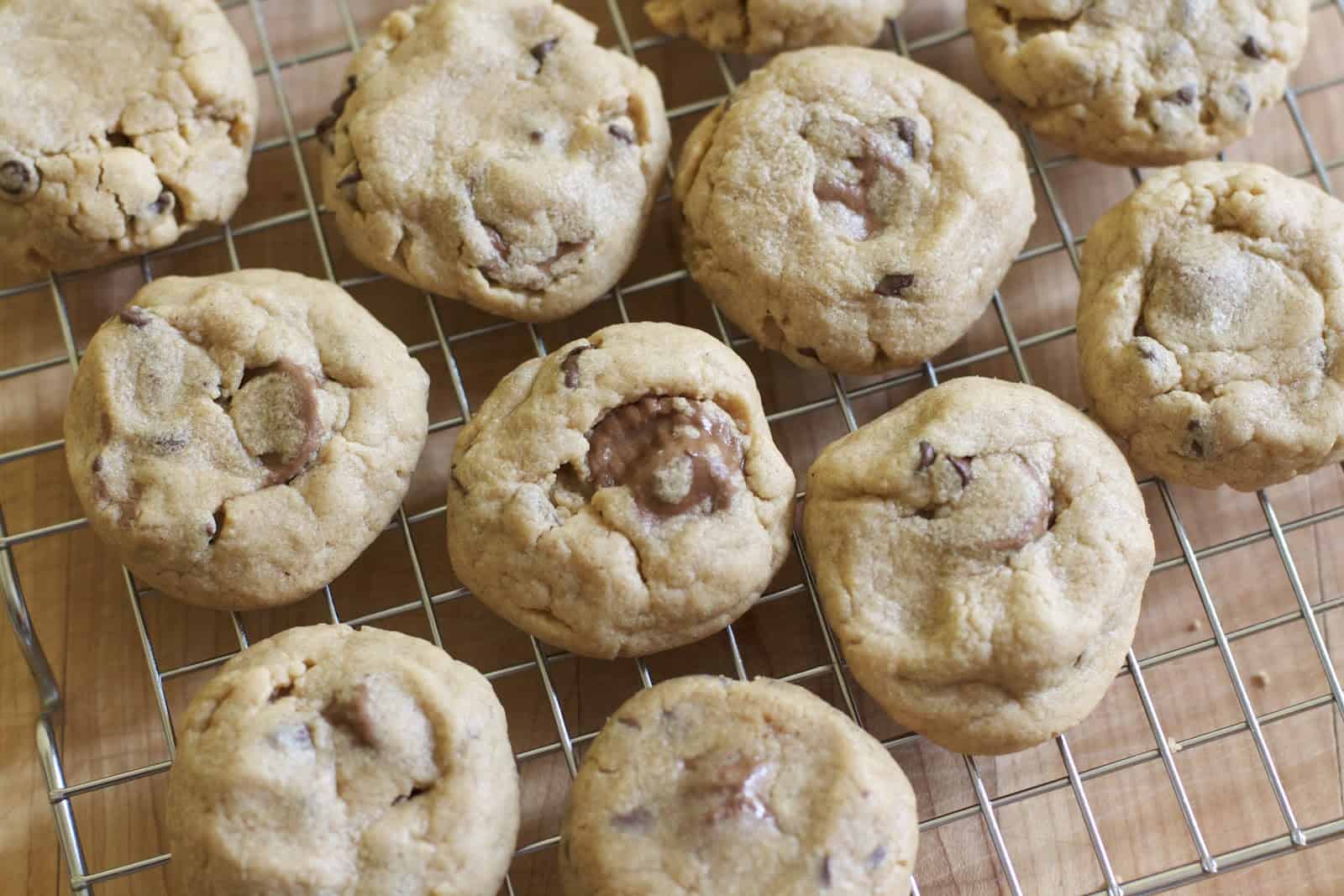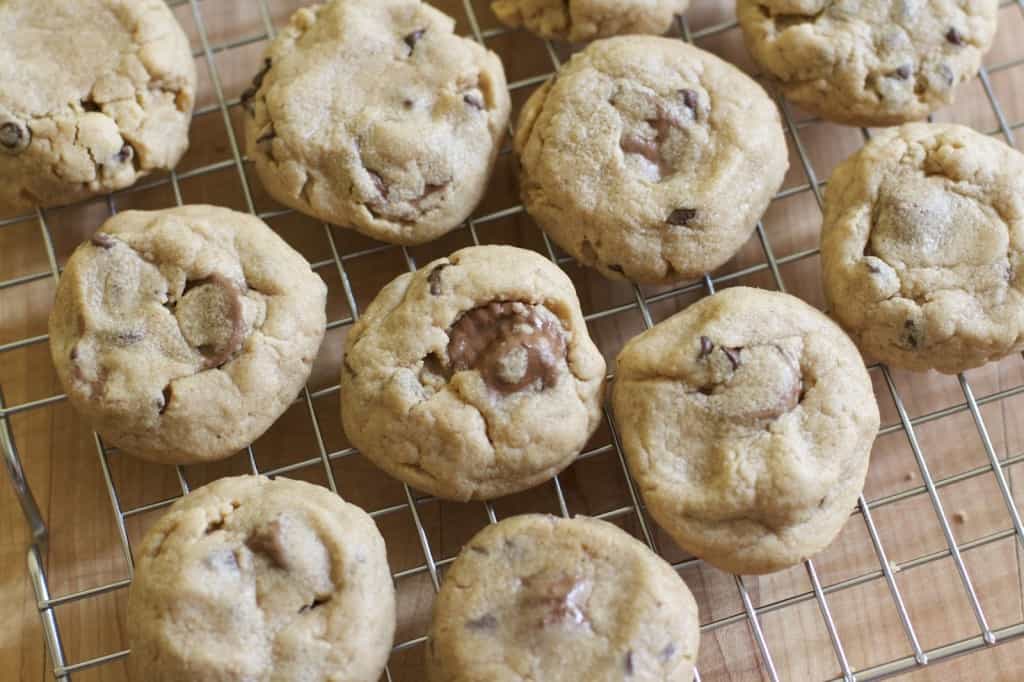 When I first saw these adorable peanut butter cookies here, I knew I had to make them. What's better than a soft, portion appropriate cookie? Well- one that's full of peanut butter, mini Reeses cups, and chocolate chips. Yeah- that is a lot of deliciousness for a teeny little cookies. The cookie portion of these resembles the taste and texture of peanut butter blossoms- my favorite holiday cookie!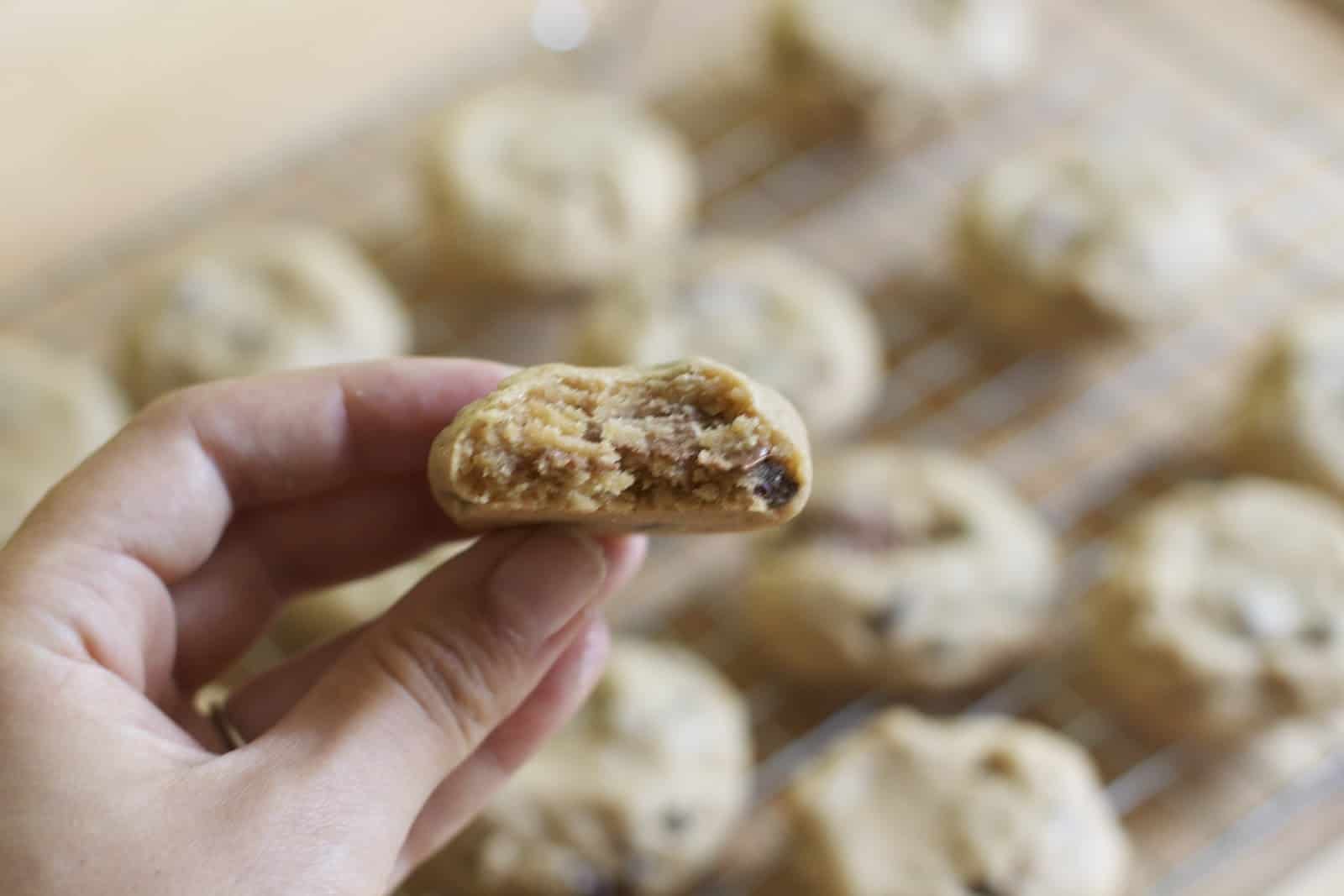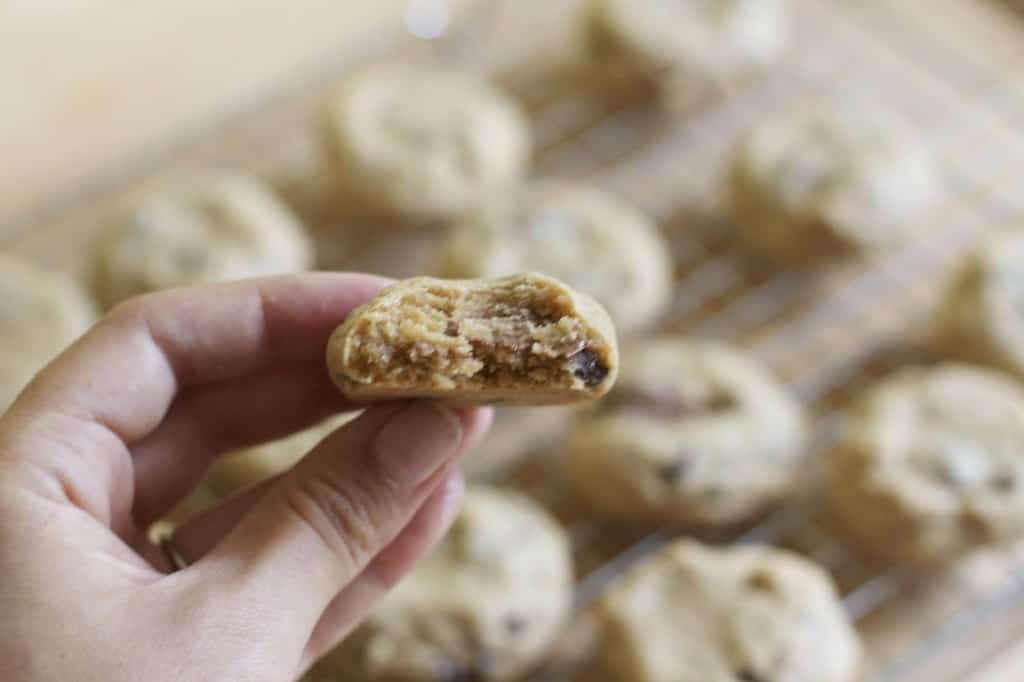 The mix-in possibilities for these are endless, but I went with mini peanut butter cups and mini chocolate chips. I thought this was perfect for these bite sized treats, giving every bite the perfect amount of peanut butter and chocolate. I also think mini M&Ms would be delicious and adorable in these. Any other suggestions? I will be making these again without a doubt.
Soft Peanut Butter Cup Cookies
Ingredients
½ cup (1 stick) unsalted butter, softened to room temperature
½ cup light brown sugar
¼ cup sugar
1 egg
¾ cup creamy peanut butter
1 tsp vanilla extract
½ tsp baking soda
¼ tsp salt
1 and ¼ cups all purpose flour
½ cup mini peanut butter cups (OR fun size or regular size peanut butter cups, chopped)
½ cup mini chocolate chips
Instructions
Using an electric mixer, cream together the butter and sugars in a large bowl. When light and fluffy, mix in the peanut butter until well combined, and then the egg and vanilla.
Slowly mix in the salt, baking soda and flour. until just combined. Fold in the peanut butter cups, and chocolate chips. Chill the dough for 30 minutes.
Preheat oven to 350 degrees. Using a spoon or cookie scoop, portion the dough and roll them into 1 inch balls. (If you don't roll them smooth, the tops with be weird and crinkly.) Bake for 8-9 minutes. Don't overbake. Cookies may not seem done, but they will firm up as they cool!
Allow to cool completely on a wire rack. Enjoy!
Recipe adapted from Sally's Baking Addiction