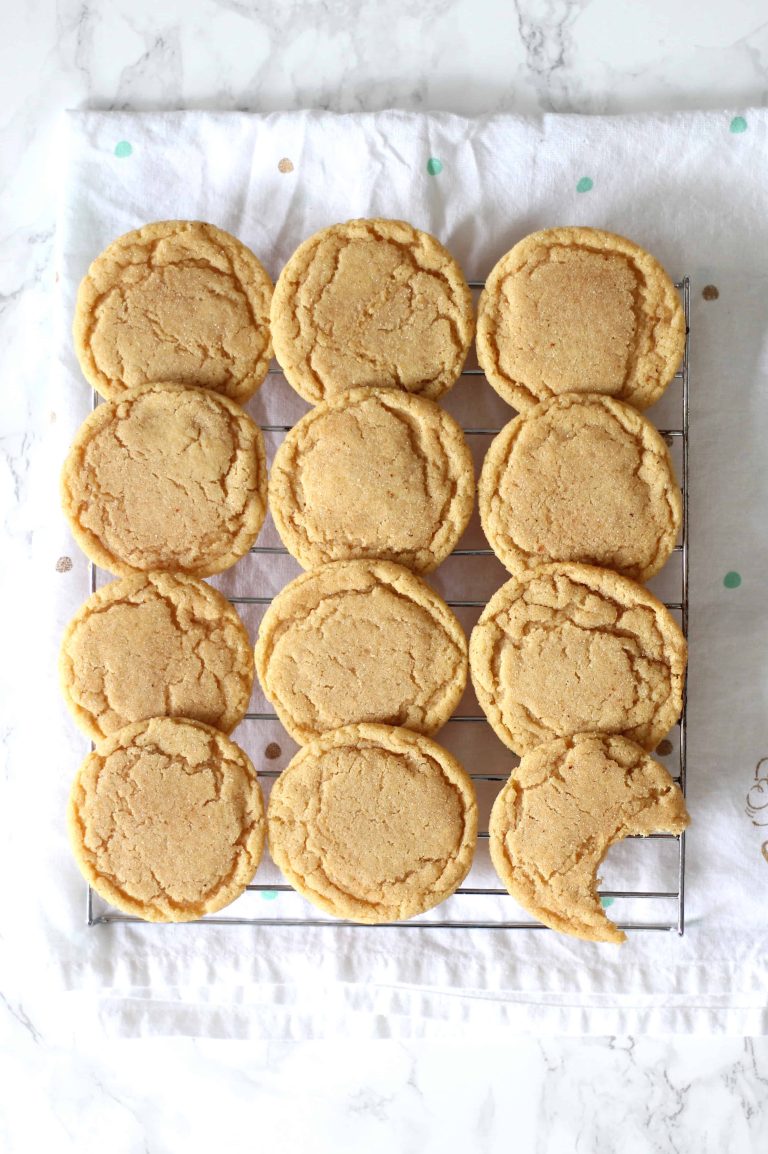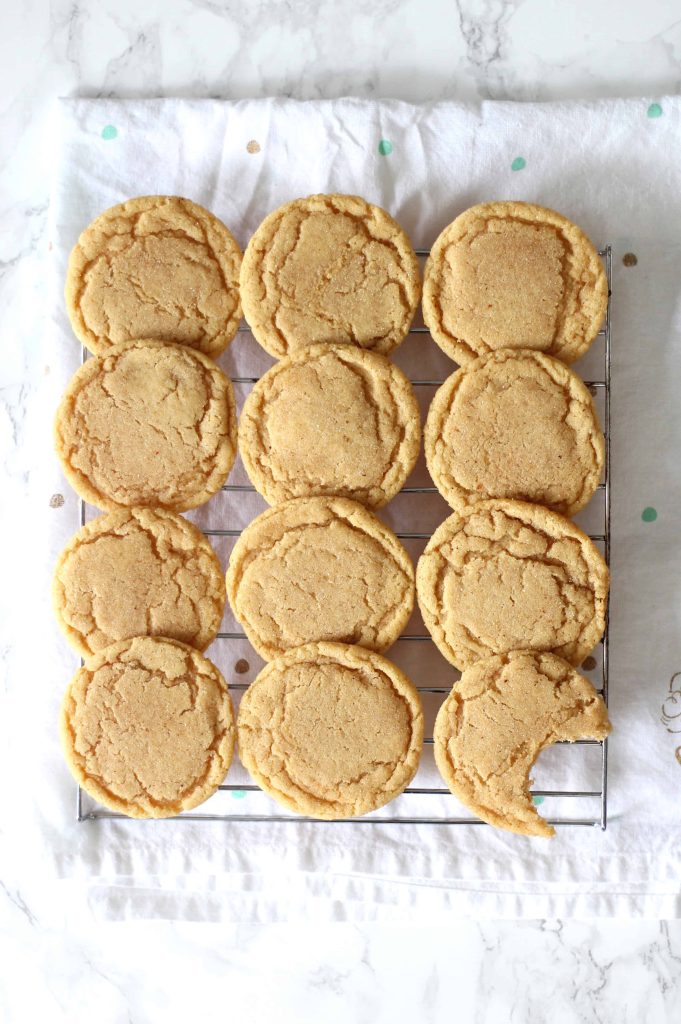 As I finalize my plans for holiday baking, I always try to have a nice variety. Some gingerbread, some peppermint, something festive, and then one really easy scoop and bake cookie. It changes from year to year, but I'm so incredibly thrilled with this addition to the spread. Spiced Rum Crinkles are probably one of the easiest cookies I've made and they turn out so beautifully, with perfectly crackled tops and soft & chewy middles. They have a buttery rum flavor and are rolled in all the wonderful spices that make things taste fabulous this time of year, (cinnamon, cloves, and nutmeg in this case.)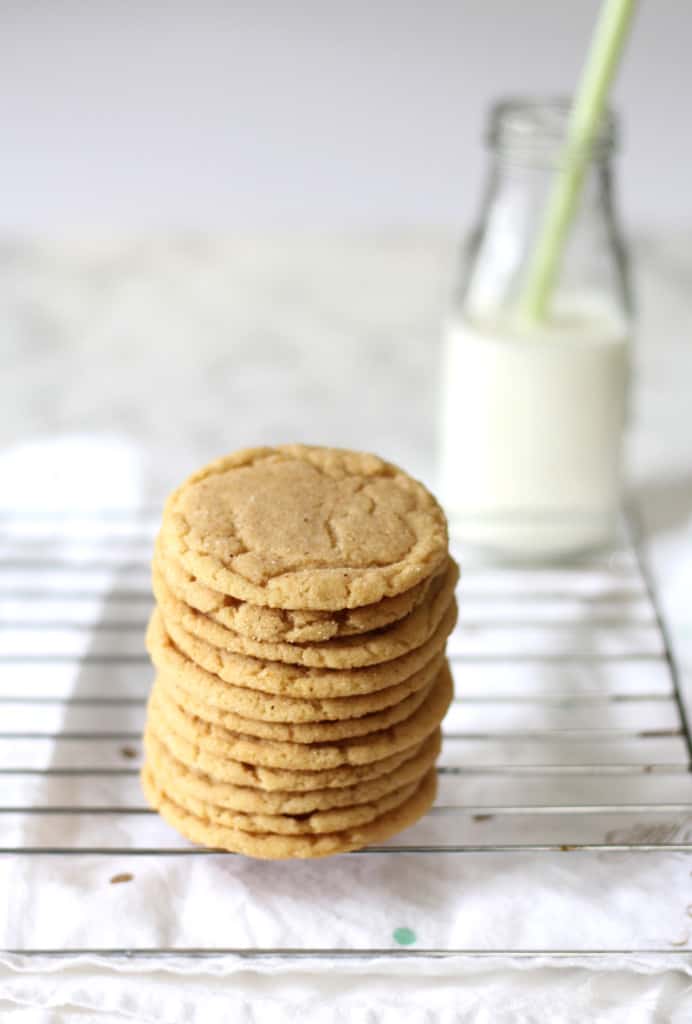 The key to getting those perfectly crackled cookie tops is an ingredient I don't always have in my kitchen but I really suggest you get, cream of tartar. What even is cream of tartar? Someone enlighten me. All I know is, my Homemade Aromatherapy Playdough is a sticky mess without it, and these cookies aren't nearly as beautiful. (They will taste the same, but those crackly tops are all cream of tartar!)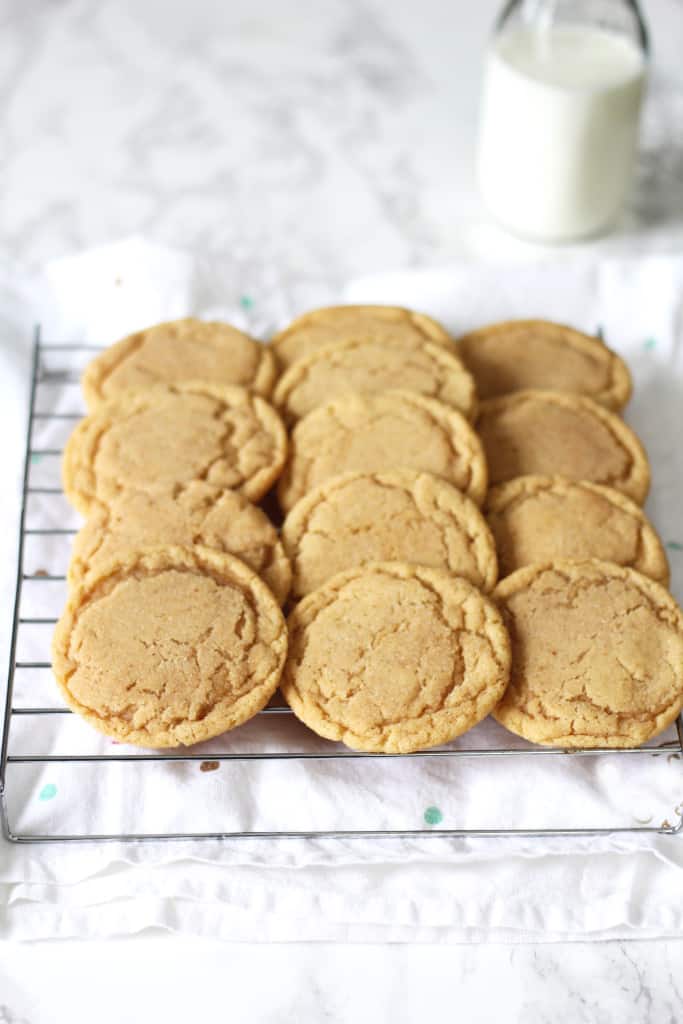 I used some real spiced rum in the batter of these, but rum extract would give an even stronger flavor. If you don't have either of those, vanilla extract would be fine too! Either way, I highly suggest adding these addictive cookies to your spread!

Spiced Rum Crinkles
Ingredients
½ cup sugar
1 cup brown sugar
1 cup butter
1 egg
2 teaspoons rum or rum extract
2½ cups flour
2 teaspoons baking soda
¼ teaspoon salt
2 teaspoons cream of tartar
For rolling:
¼ cup granulated sugar
¾ tsp ground nutmeg
¼ tsp ground cinnamon
⅛ tsp cloves
Instructions
Preheat oven to 325F.
Cream together the butter and sugars until smooth and fluffy. Add the egg and rum (or extract,) and mix together until smooth.
Add the dry ingredients and mix on low until well combined.
Roll dough into 1-1.5 inch balls (they spread a lot while baking,) roll the dough balls in the sugar mixture and place on a cookie sheet.
Pop all the dough into the freezer for about 10-15 minutes before baking, this will yield a thicker cookie. Bake for 9-10 minutes or until the tops are crackled and the edges are set.