Spring Asparagus Quiche with Leeks and Gruyere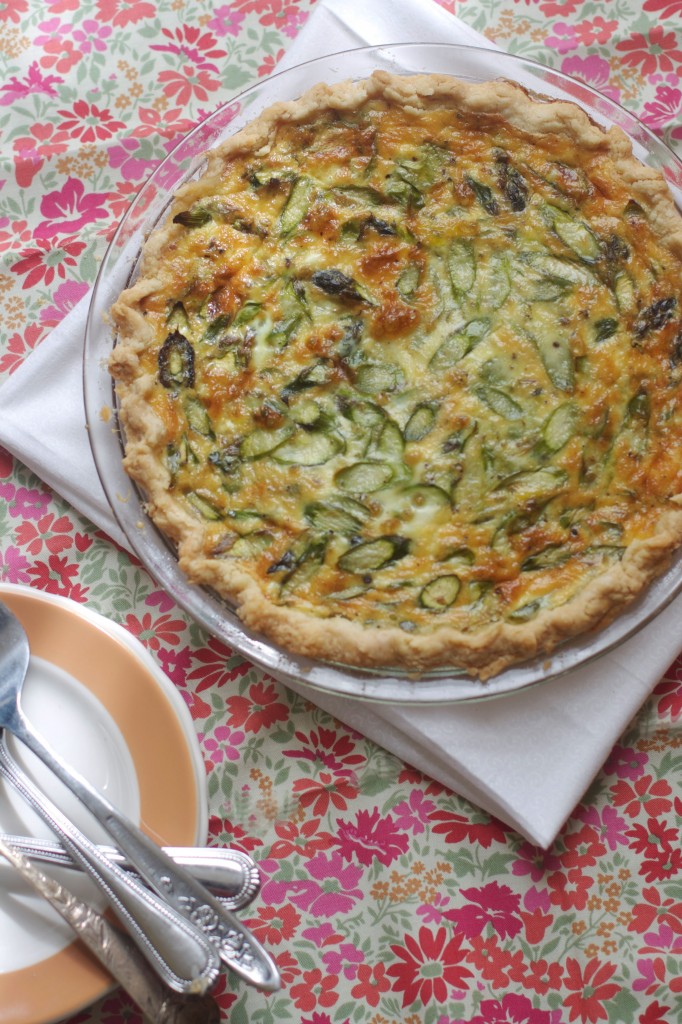 This doesn't really count as me straying from desserts or baked goods right? I mean I made a pie crust and did bake it, so I figure that counts. It's just that I don't think I've ever posted anything on the blog that was actually dinner, and it feels like I'm breaking the rules. (I know it's my blog and I can post whatever I want but you know what I mean.)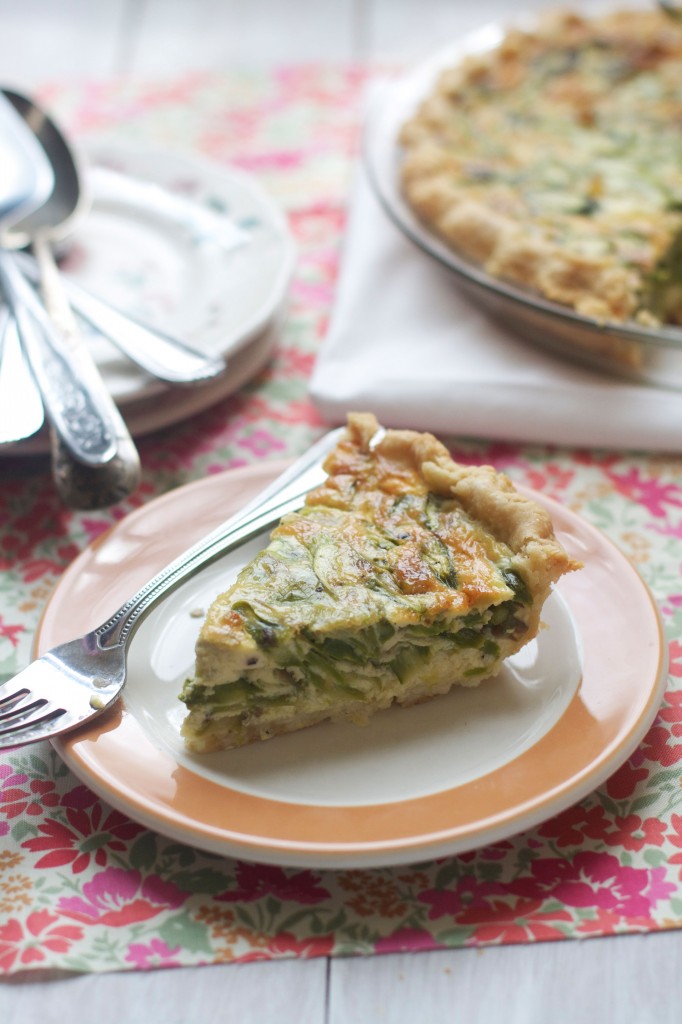 I just love a good quiche and the best part about it is that I enjoy it for any meal really. I first made this around lunch time, Andy ate it that night for dinner, and we both had a slice the next day for breakfast- I'd say that's efficient right? For the first time ever my Mom is actually coming to New York on Mother's Day!! She doesnt' arrive until the evening, but I know she would just adore this quiche.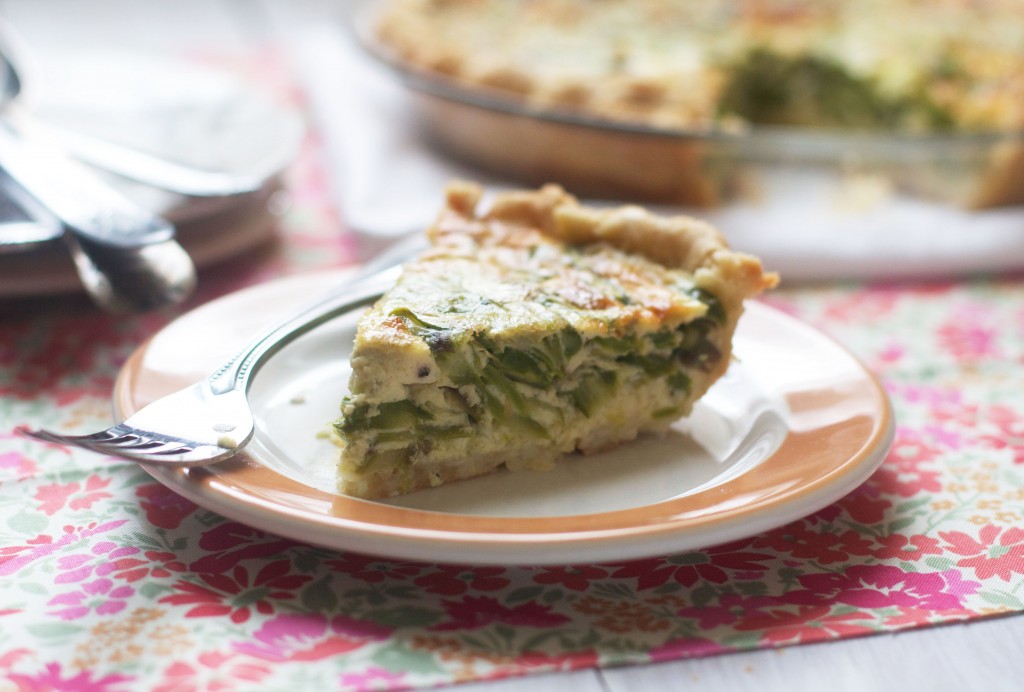 Crisp asparagus is slightly sauteed with some spring leeks and layered in the crust with a healthy dose of strong gruyere cheese. This quiche is loaded with veggies but doesn't seem weighed down by them. My favorite buttery pie crust turned out perfectly crisp from being baked on the bottom shelf- (which worked perfectly.)
Paired with a green salad, this was a wonderful lunch- and I know I'll be keeping it among my favorite recipes for my next brunch menu. Have a great weekend!!!
Spring Aspragus Quiche with Leeks and Gruyere
Ingredients
1/2 recipe Pie Crust, chilled
1 bunch of asparagus spears, (1 lb.) tough ends removed and sliced diagonally
1 leek, sliced thinly (white and light green part only)
1 cup grated gruyere cheese*
4 eggs
1 1/4 cups half and half
salt and fresh ground pepper
1 tablespoon extra virgin olive oil, or butter
Instructions
Preheat oven to 350. Roll out pie crust to 1/8 inch thick, fit to 9 inch pie dish and crimp edges if desired. Chill un-baked pie crust until ready to use
In a large saucepan, heat the olive oil or butter and sauteé the asparagus and leeks for 5-7 minutes or until tender and bright green. Season with salt and pepper.
Mix together the eggs, half and half, 1/2 teaspoon salt and a teaspoon of pepper.
Place pie dish on a rimmed baking sheet. Spread the cheese evenly along the bottom of the crust. Top with the vegetables- making sure they are as even as possible. Pour the egg mixture over the top.
Bake on the bottom shelf of the oven for 50-60 minutes, or until the center is set and the top and crust are golden.
Allow to cool slightly and enjoy warm or room temperature.
Notes
*Jarlsberg or a good quality swiss would work as well! Recipe barely adapted from: Martha Stewart
Nutrition Information:
Yield:

1
Serving Size:

1 grams
Amount Per Serving:
Unsaturated Fat:

0g