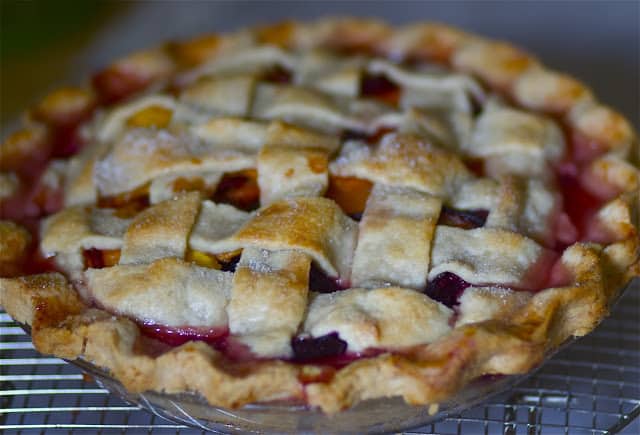 I have to confess that a week ago I had no idea what "Stone Fruits" even were. I mean, the concept obviously makes sense, but it's taken me this long to really grasp it. Fruits with a single pit……like stones…..those founding food fathers were clever guys yes? And since I'm on an obvious fruit kick lately, what better than to make a pie using everything leftover in my fridge. (I mean I really did have the perfect amount of ripe peaches, plums and cherries to sitting in my fridge to make this.) If you also have apricots or nectarines, by all means throw 'em in!
My sister Nadia and I made this pie together which was fun! She is an excellent cook but doesn't love the "rules" of baking. She has, however, always been great at making pies because it allows for a little more creativity don't you think? One you get the right crust, and understand how to add the right amount of thickening agent for the fruit in use, spices and flavorings are flexible. We both LOVED how this pie turned out. The lemon zest made it perfectly tart and the fruits all melded together in such a great way. I've never baked with plums before and I really love what they added to the mix. Go find some fancy stone fruits and whip up this delicious summer pie.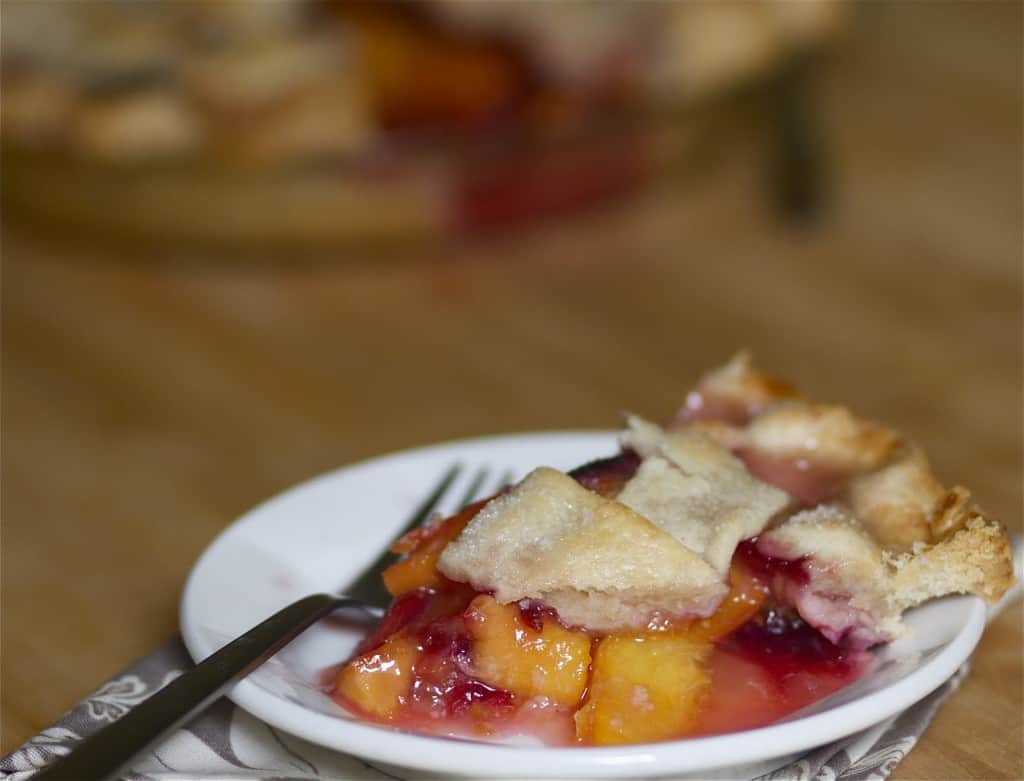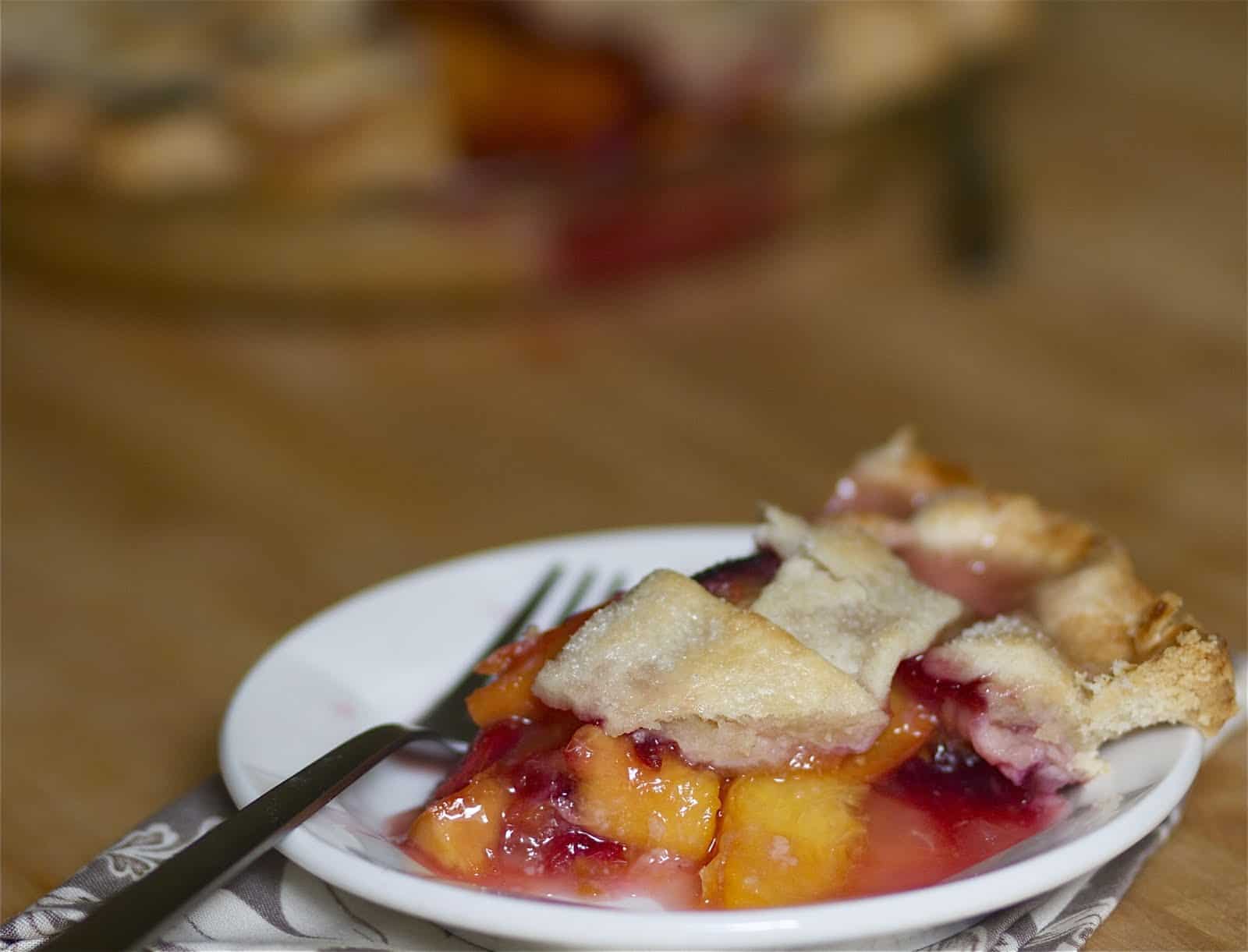 Ingredients
1 recipe [Pie Crust |https://www.thebakerchick.com/2012/11/20/perfect-pie-crust/
4/5 peaches, pitted and thinly sliced (About 3 1/2 cups.)
3 plums, pitted and thinly sliced (About 2 1/2 cups.)
1 cup cherries, stemmed, pitted, halved
3/4 cup sugar
3 tablespoons cornstarch
Zest of 1 lemon
1 teaspoon vanilla extract
Instructions
While dough is chilling, prep fruit. (I chose not to peel mine but some people prefer that.) Mix together peaches, plums, cherries, 3/4 cup sugar, cornstarch, lemon zest and vanilla until well combined.
Preheat oven to 375 degrees F.
When dough is chilled, roll it out on a well-floured surface. Reverse roll one round of the dough onto the rolling pin and then gently drape it over the pie plate. Press down into plate.
Spoon in filling.
Make a lattice top, or drape the other half of the dough over the filling. Crimp and trim edges and make a few small slits (if doing a double crust.) Brush some milk or cream over the top of the crust and sprinkle with coarse sugar.
Bake for 1 hour or until deep golden brown. Cool completely on a wire rack.
Nutrition Information:
Serving Size: 1 grams
Amount Per Serving: Unsaturated Fat: 0g