Strawberry Balsamic Ice Cream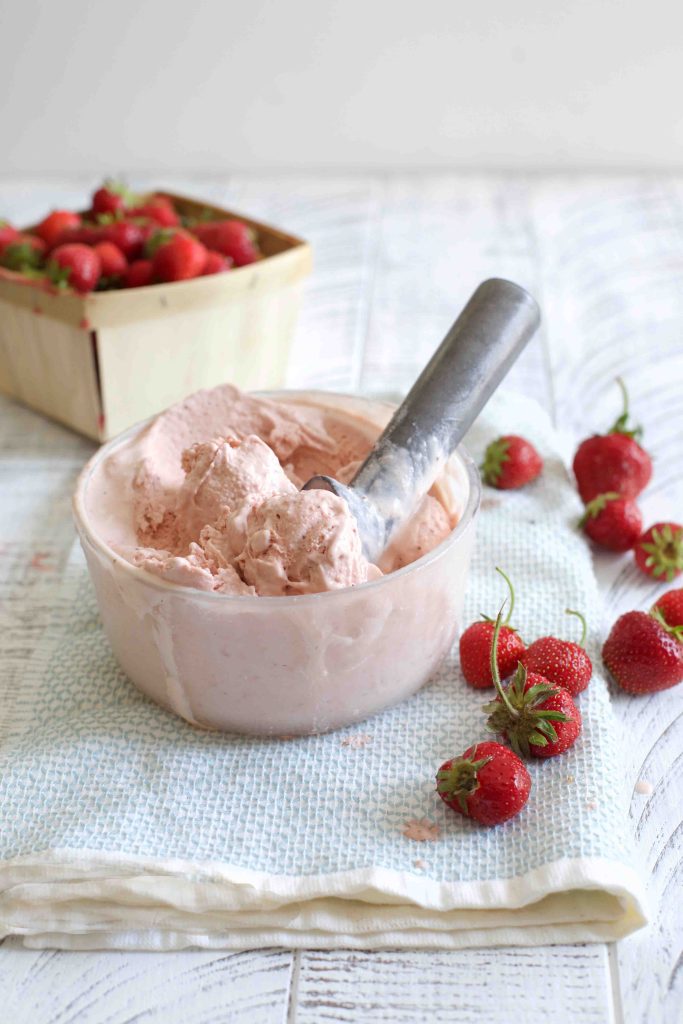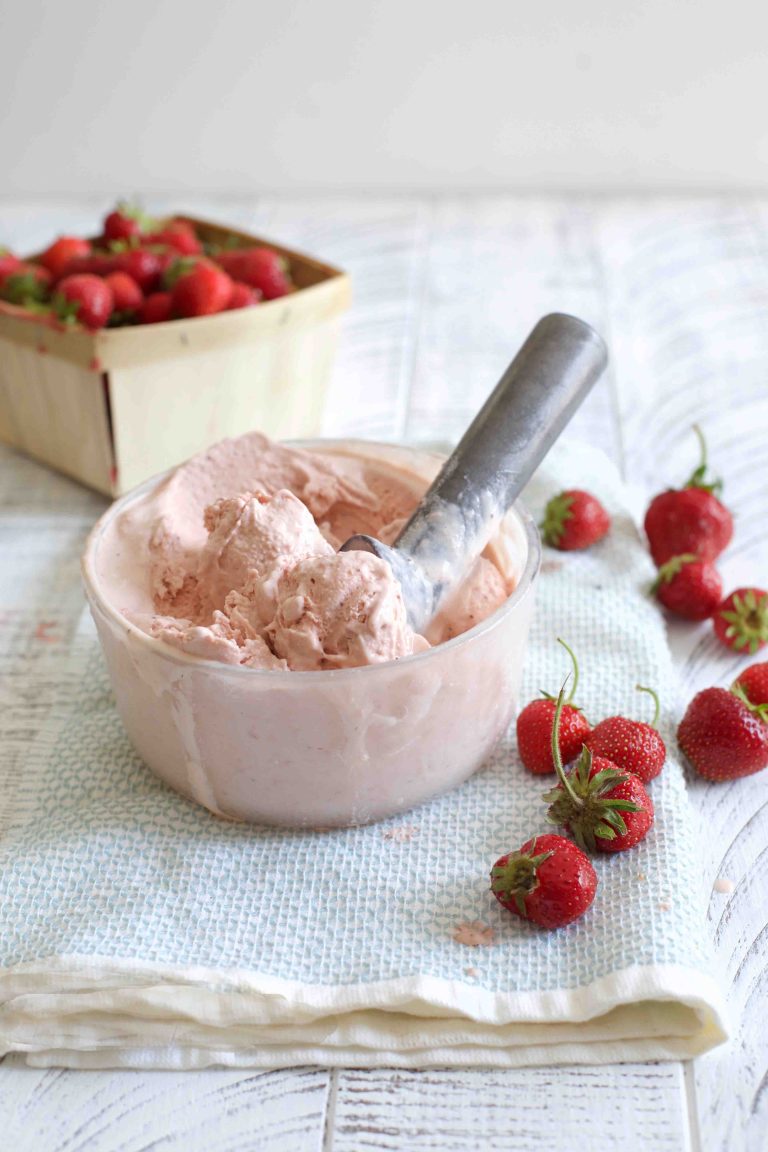 Oh hello! Remember me? I've come out of my knitting and sourdough-making rabbit hole to start sharing some glorious summer recipes. First on the list- this fantastically fruity and summery ice cream. (PS blog posts on both knitting and sourdough coming soon!)
The kids and I made a summer bucket list and Hugo is most excited about the food-related activites (making ice cream, making lemonade, making s'mores etc.) He was thrilled to be my assistant in this project and we all devoured this right away.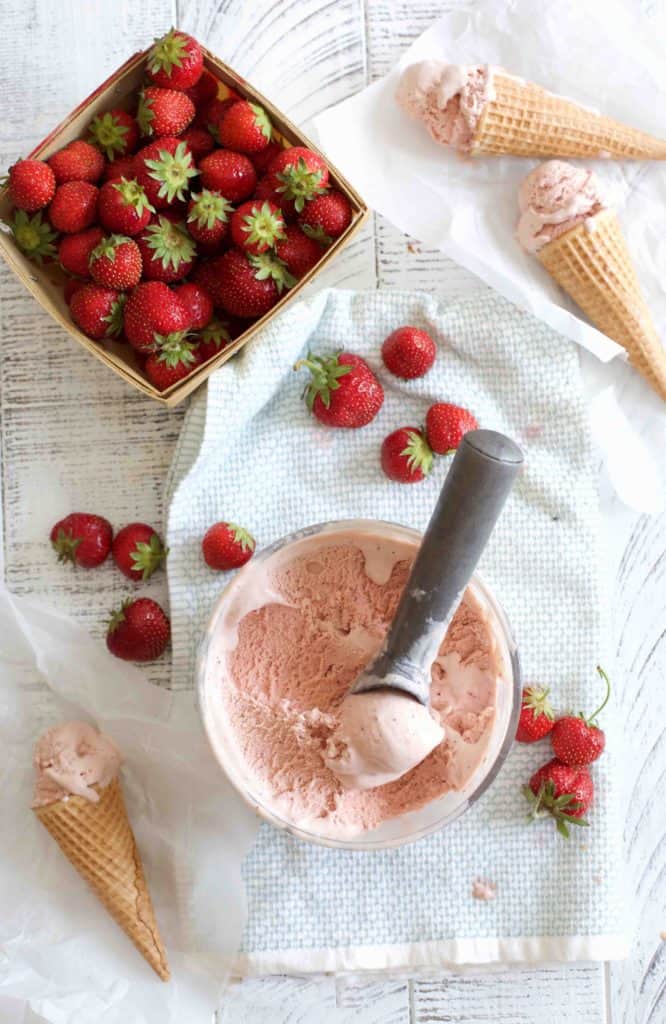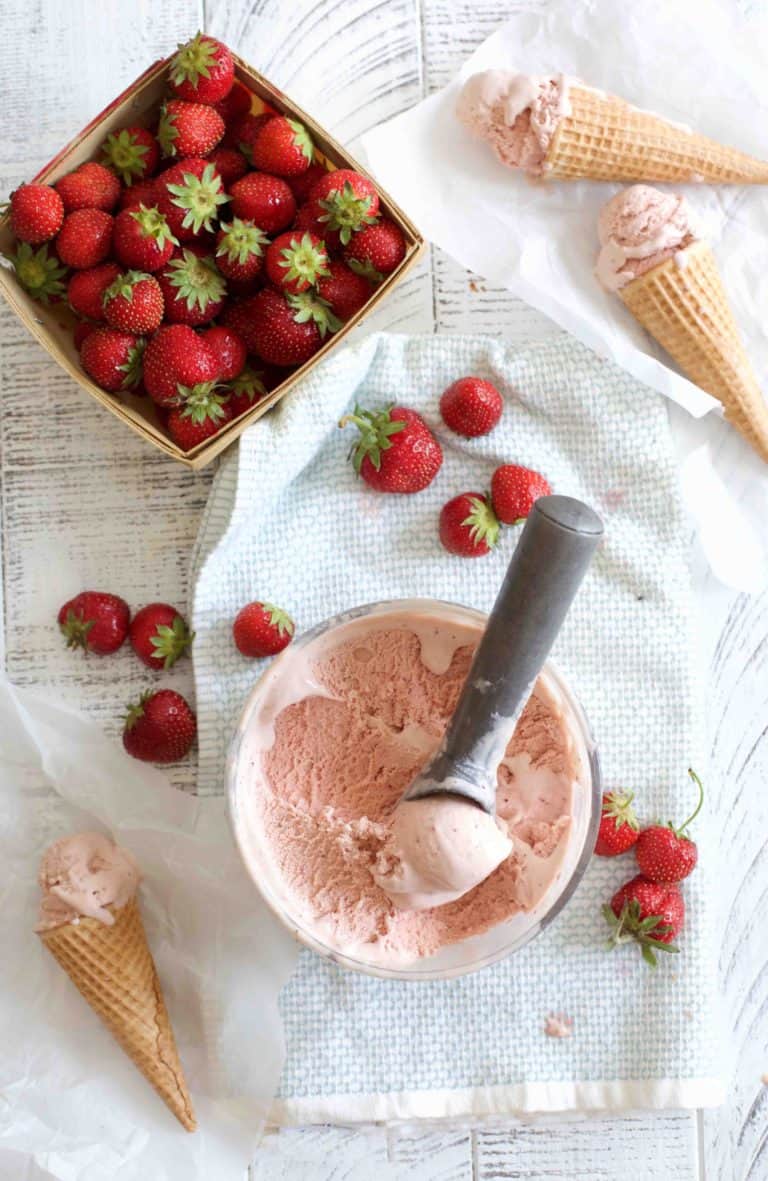 Now I know you don't all have ice cream makers, but I just feel like nothing is better than that freshly churned, creamy, frozen custard. (Because that's really what this is.)
David Lebovitz instructs on how to make it without a maker here, but I really think investing in a maker is the most fun if you can swing it. We use ours weekly all summer long.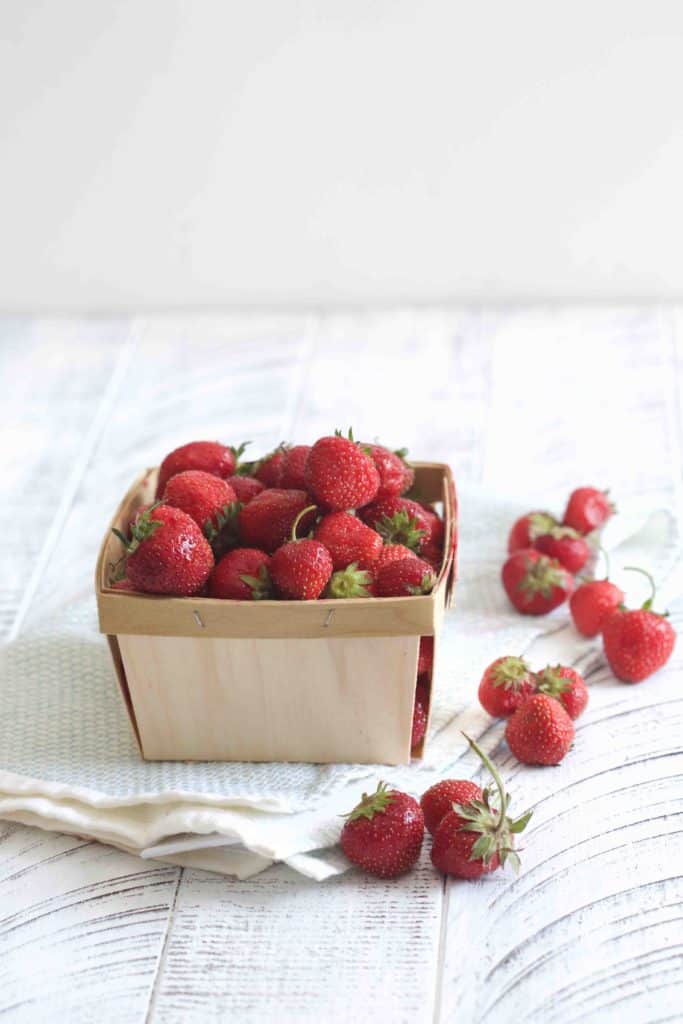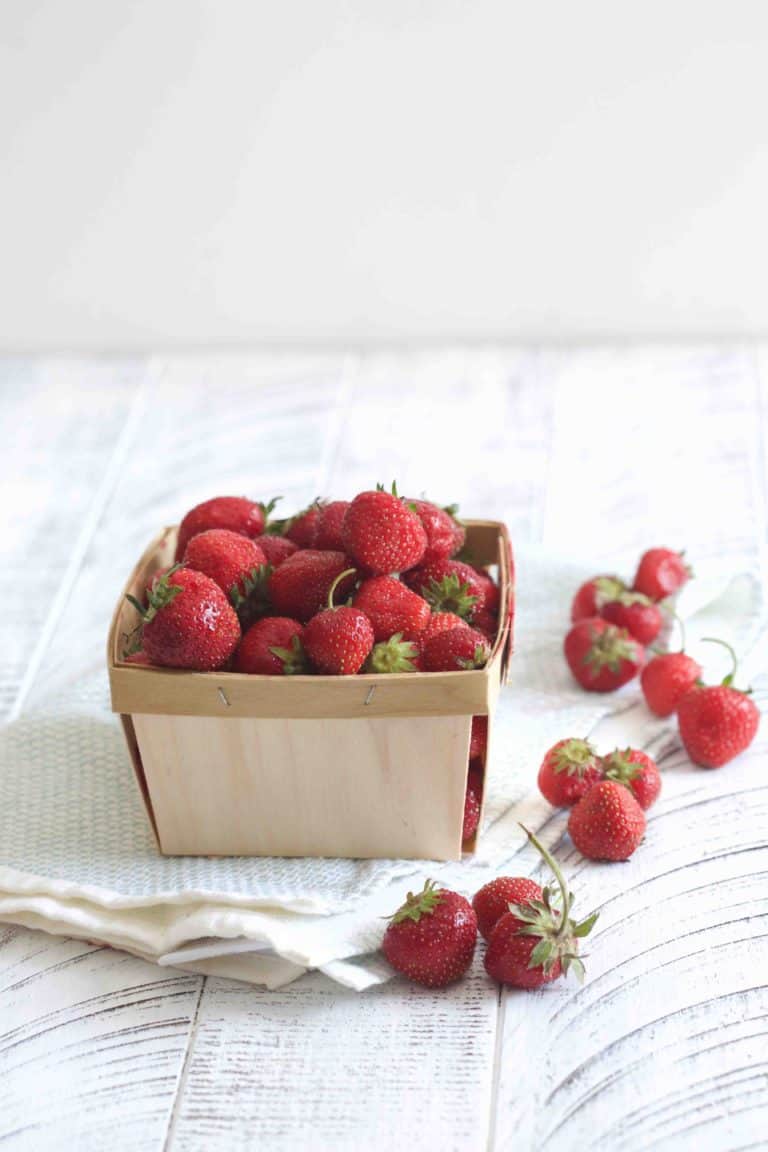 This ice cream pairs strawberries with balsamic vinegar, a combo I've seen a bunch but never tried. Man is it amazing. You don't taste the vinegar flavor, but something about it really makes the strawberries pop. The end result is creamy, dreamy, summer in a scoop. Trust me you must make this! If you're as obsessed with all the local, farmers market berries as we are you may need something to do with them and this.is.it. Enjoy!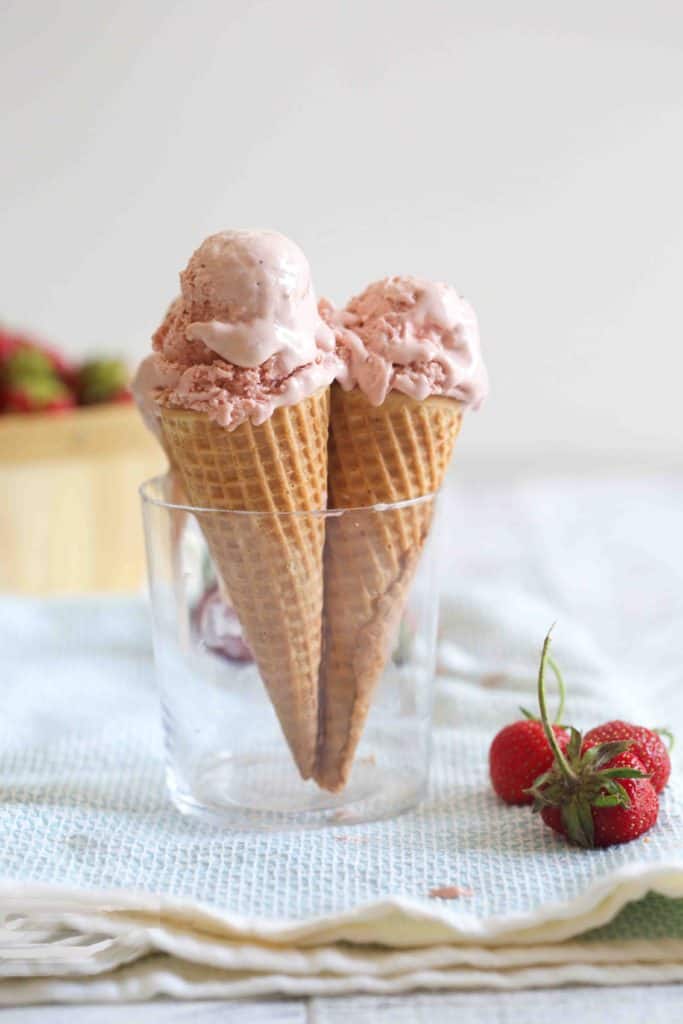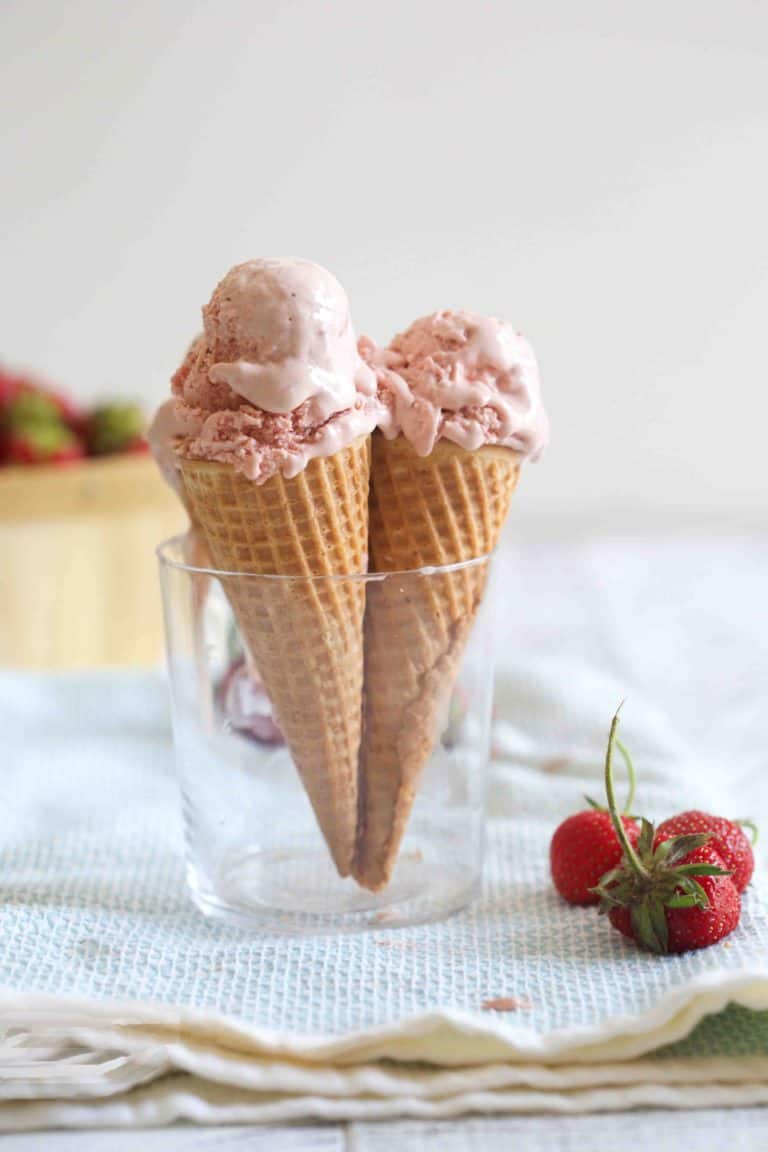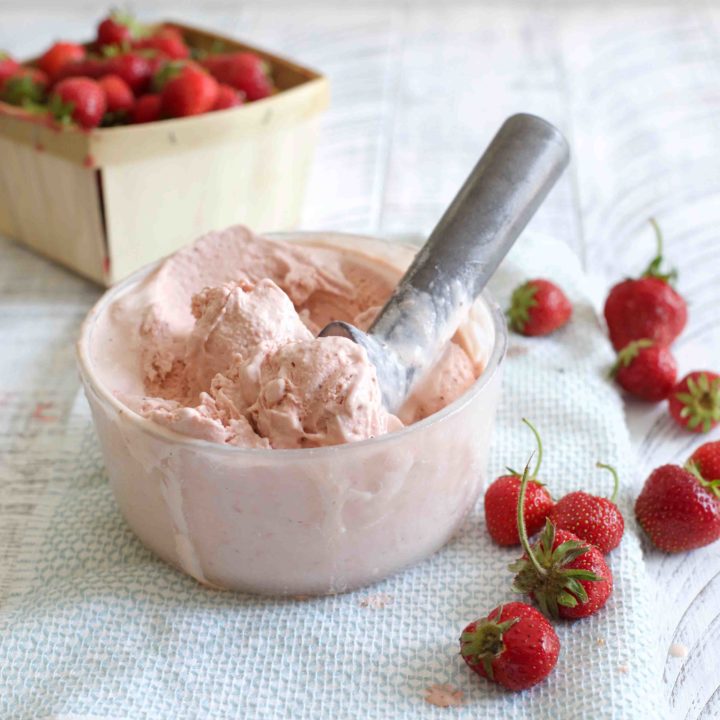 Strawberry Balsamic Ice Cream
Ingredients
For the strawberries:
3 cups strawberries, hulled and quartered
2-1/2 tablespoons of sugar
2 tsp. balsamic vinegar
For the custard base:
5 egg yolks
1/2 cup sugar
1-3/4 cups heavy cream
3/4 cup milk (any fat content besides skim will be fine, but I used whole.)
1/4 teaspoon salt
2 tsp. balsamic vinegar
1 tablespoon vodka (optional but recommended)
Instructions
In a small saucepan, combine the strawberries and 2 1/2 tablespoons of sugar. Stir until berries are cooked and soft, about 5 minutes, stir in 2 teaspoons of balsamic and pureé with an immersion blender or in a regular blender. Set aside.
In a larger saucepan combine the egg yolks, 1/2 cup sugar, heavy cream, milk and salt. Cook on low heat, stirring with a whisk constantly until it starts to thicken.
Continue to stir with a spoon until the custard coats the back and a line remains when you run your finger down the spoon.
Stir in the strawberry pureé and the remaining 2 teaspoons of balsamic and the vodka if using. (It helps keep the ice cream from getting too frozen.)
Cool thoroughly (ideally overnight.)
Churn according to your ice cream maker's instructions and enjoy right away (soft serve consistency,) or freeze for a few hours to firm it up.
Links to a couple ice cream maker suggestions.
I have the KitchenAid Attachment and really love it, but I've heard wonderful things about this Cusinart one as well.