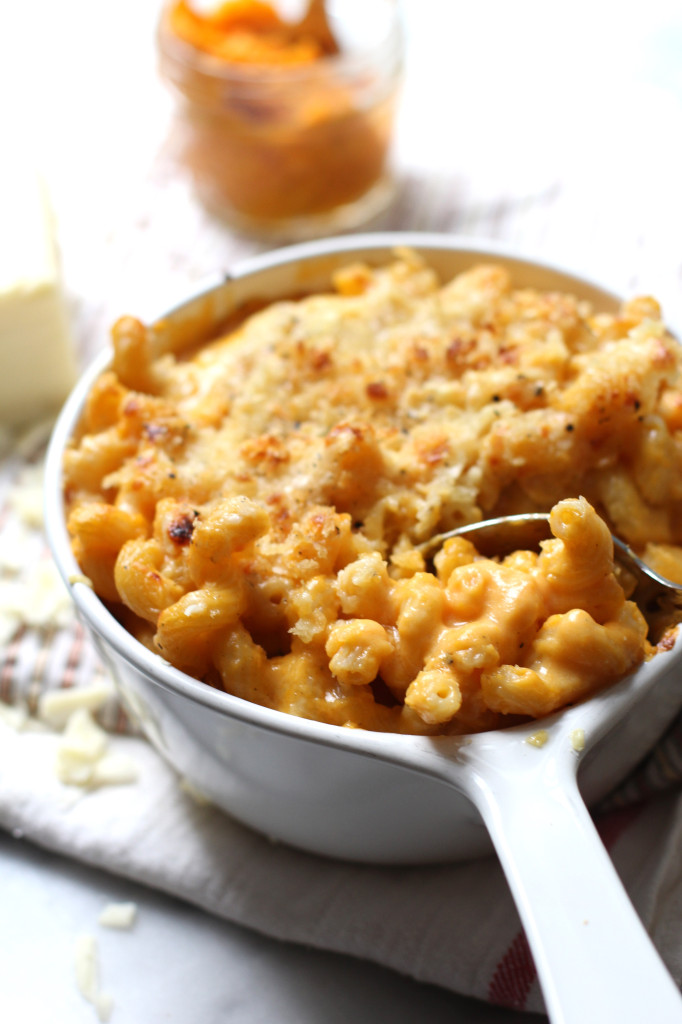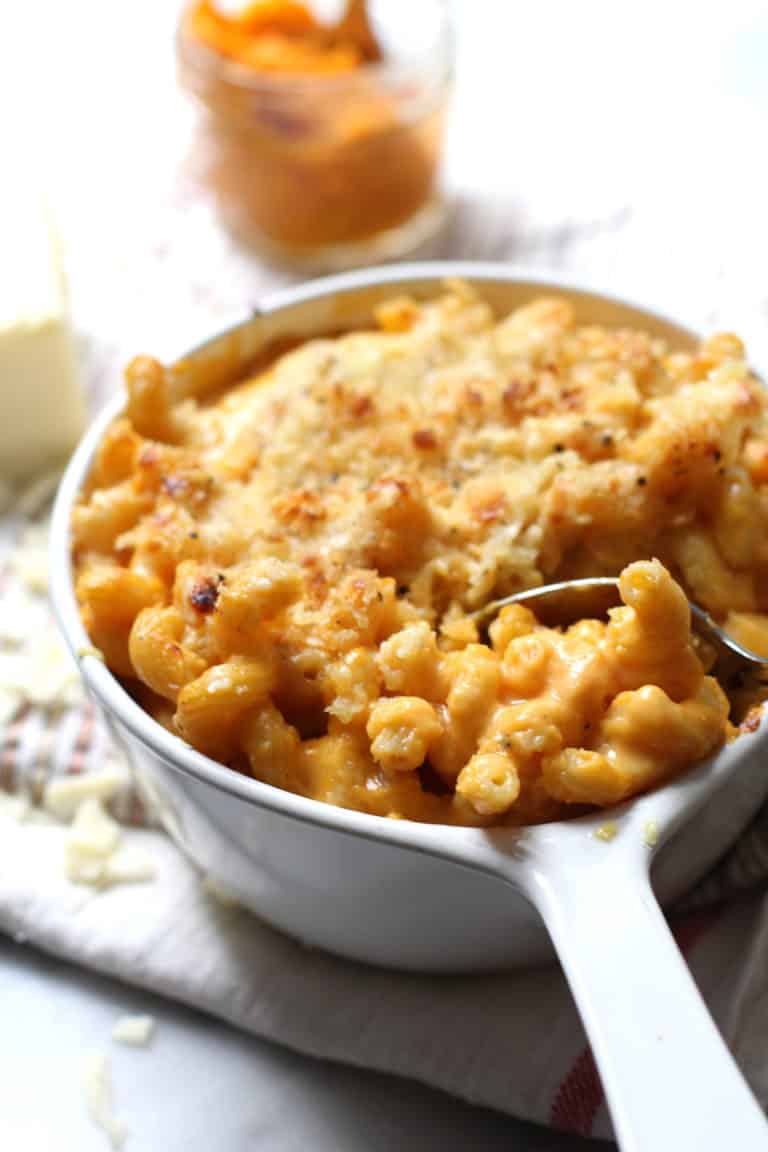 I have to be honest about something. I'm not as good at eating fruits & veggies as I used to be. Some days it's only one serving and I'm constantly going to bed mad at myself for hot making it more of a thing. It seems like I'm so focused on feeding Hugo these days that I end up nibbling on his leftovers and chowing down on a couple scrambled eggs while he naps.
I wanted to make something that I actually liked to eat but was also nutritious for him so I thought adding some sweet potato pureé to a creamy cheese sauce was just the thing. Andy loved this, I loved this, and most importantly Hugo loved this. I used whole grain pasta, some awesome Cabot cheddar, and a couple perfect sweet potatoes- I loved this easy, heathy spin on Mac & Cheese so much! The sauce was SO creamy, that the slightly sweet taste was really the only giveaway that it actually had veggies in it. I felt so full after a small bowl of this stuff, and though I still have to get better at remembering my veggies, I figured this was a start. (Are sweet potatoes considered veggies?)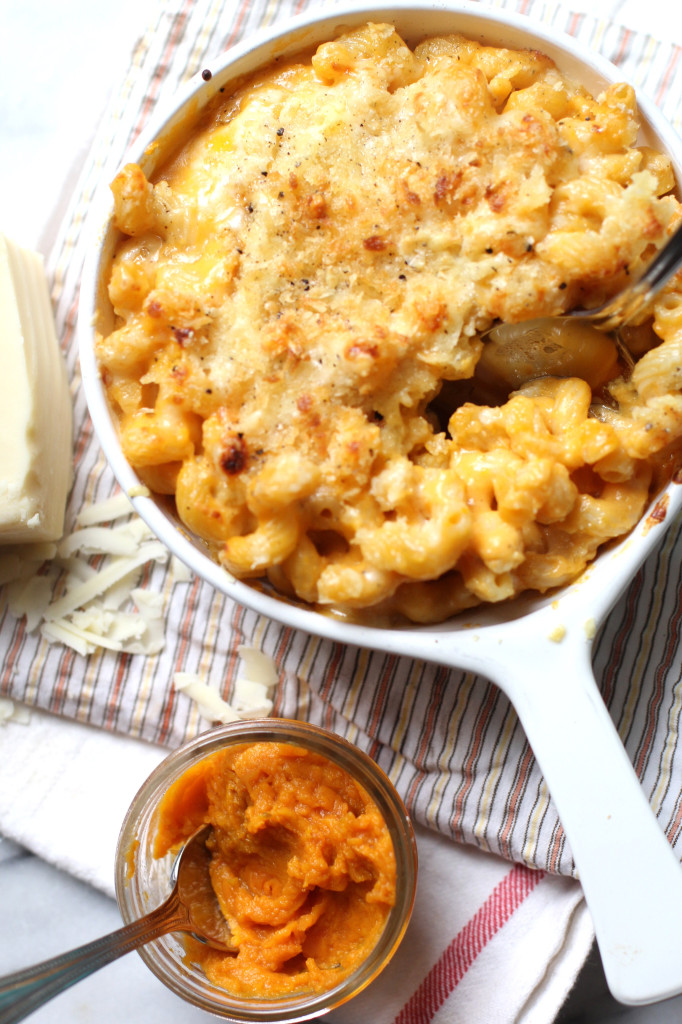 Sweet Potato Mac and Cheese

Ingredients
3 tablespoons of butter
3 tablespoons of flour
2 cups of milk
3 cups of grated cheese*
2 sweet potatoes, cooked**
6 cups of pasta, cooked to al dente
½ cup of panko bread crumbs
Instructions
Preheat oven to 375F.
In a large saucepan or dutch oven, melt the butter. Add the flour and whisk constantly until golden brown. Gradually add the milk and stir until smooth and thickened (about 5 minutes.)
Add all but a small handful of the grated cheese, and then sat & pepper to taste. Stir until smooth and creamy.
Scoop the sweet potato out of the skin, and pureé until smooth. Or, put the sweet potato chunks directly into the cheese sauce and use an immersion blender to pureé the sauce.
Stir in the cooked pasta, tossing until evenly coated.
Turn the sauce/pasta into an 8x8 baking dish and top with panko and remaining grated cheese. Top with a bit more freshly ground pepper if you have, and bake for 15 minutes or until golden and bubbly.
Broil for an addition 5 minutes to really crisp up the top if desired.
Notes

I mostly used sharp cheddar but I also used a few slices of Organic American Cheese that I had in my fridge- this always gives an amazing texture.

* To easily cook your potatoes, place directly on the oven rack with a sheet underneath for catching drips. Start with a cold oven and preheat to 450F. Cook for 45 minutes or until soft.