Swirled Pumpkin Cream Cheese Bars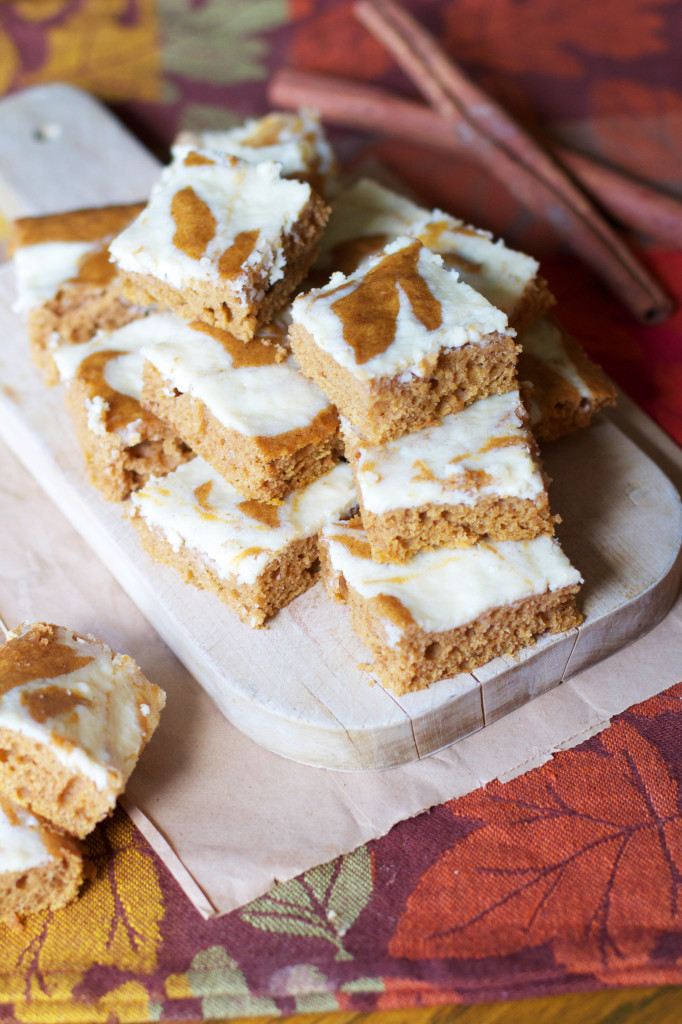 I just came back from a lovely fall visit to my parents in Wisconsin. There is something about a little bit of space that highlights the beauty of this season so much more than New York can. Now don't get me wrong, Autumn in New York is magical, but Autumn in the Midwest won my heart this week. (And Hugo's- proof of this at the end of the post!)
While there, I had the chance to do all sorts of fun fall activities like apple picking, the sweetest petting zoo, views of gorgeous fall foliage, and lots of autumn baking.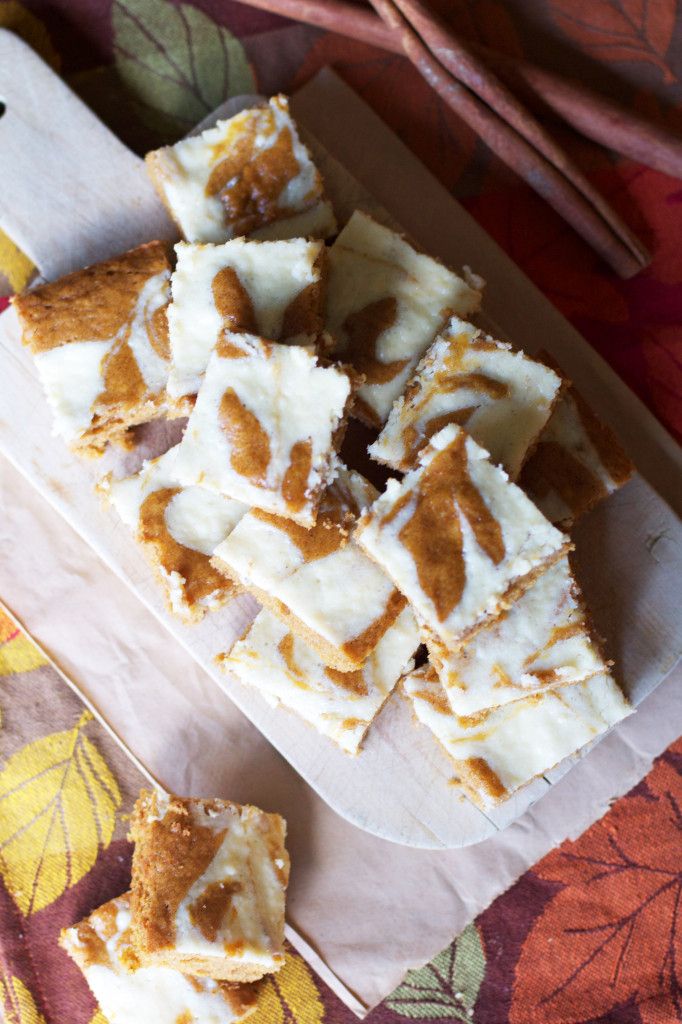 I first shared this recipe 3 years ago, but it needed a major makeover. I remember loving it's simplicity, texture and delicious fall spices- and it didn't disappoint! These bars are light and fluffy, with a creamy cheesecake-like swirl. They are really not too sweet at all which makes snacking on them way too easy. hey're also super simple to pack up and tote around which makes them the perfect addition to bake sales, pot-lucks and other fall gatherings.
Oh and here is another thing I love about fall….heart eyes all around!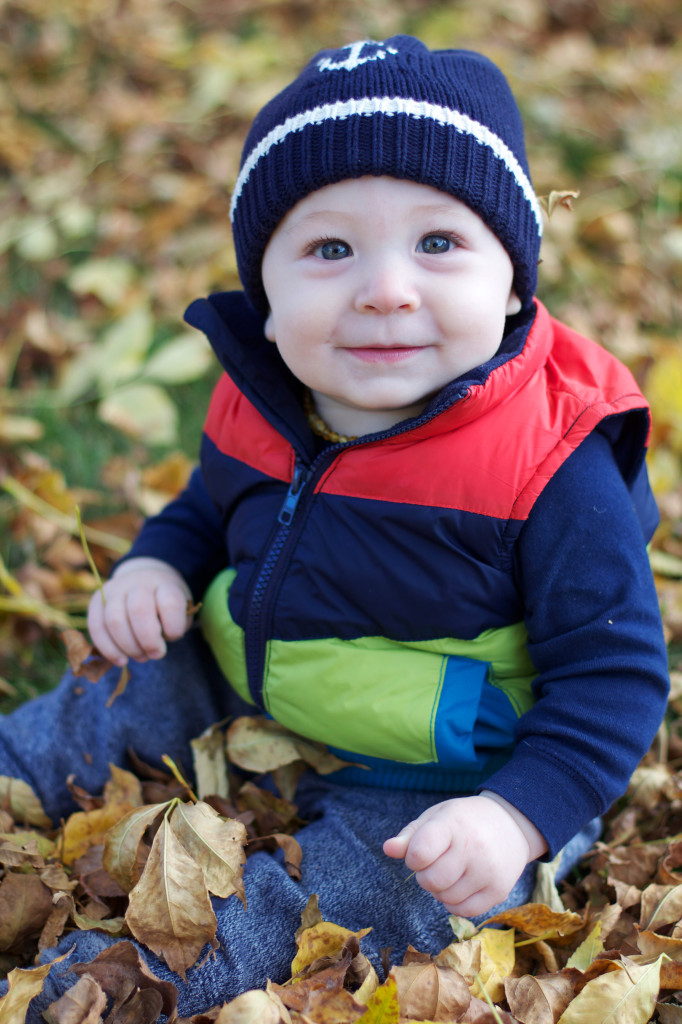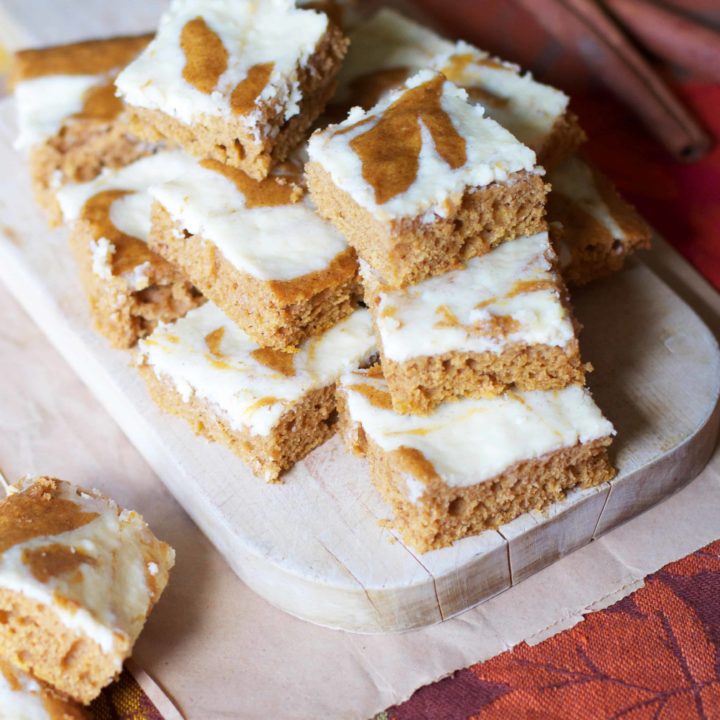 Swirled Pumpkin Cream Cheese Bars
Ingredients
6 tablespoons butter, melted and slightly cooled
1 3/4 cups sugar
3 large eggs
1 teaspoon vanilla extract
1 cup canned pumpkin
1 3/4 cups all-purpose flour
1 1/2 teaspoons ground cinnamon
1 teaspoon baking soda
1/2 teaspoon baking powder
1/2 teaspoon ground nutmeg
1 package, 8 oz. cream cheese, at room temperature
Instructions
In a bowl, with an electric mixer on medium speed, beat butter and 1 1/2 cups sugar until smooth.
Beat in 2 eggs, pumpkin, and 1/3 cup water, and vanilla until well blended, scraping down sides of bowl as needed. In another bowl, mix flour, cinnamon, baking soda, baking powder, and nutmeg; stir or beat into butter mixture until well blended. Spread batter evenly in a buttered and floured 10- by 15-inch baking pan.*
In a bowl, with an electric mixer on medium speed, beat cream cheese, remaining egg, and remaining 1/4 cup sugar until smooth.
Drop cream cheese mixture in evenly spaced 1-tablespoon portions over batter. Pull a knife tip through filling to swirl slightly into batter.
Bake in a 350° oven until center of pumpkin batter (not cream cheese mixture) springs back when touched, about 30 minutes. Let cool completely in pan, then cut into bars.
Nutrition Information:
Serving Size:

1 grams
Amount Per Serving:
Unsaturated Fat:

0g
Source: MyRecipes.Com