The Creamiest Creamed Spinach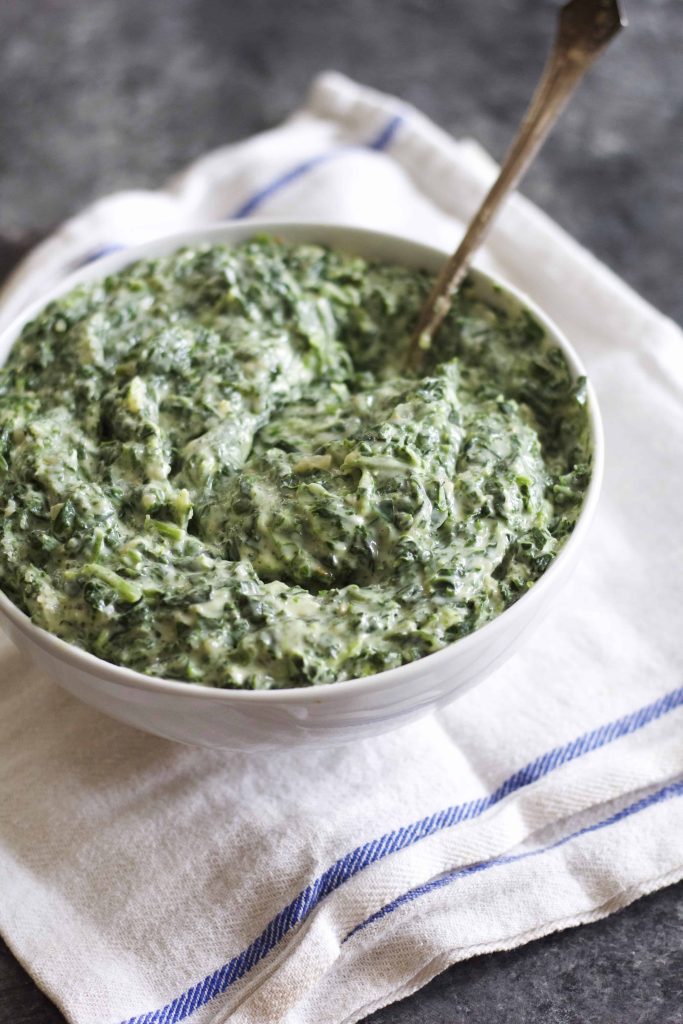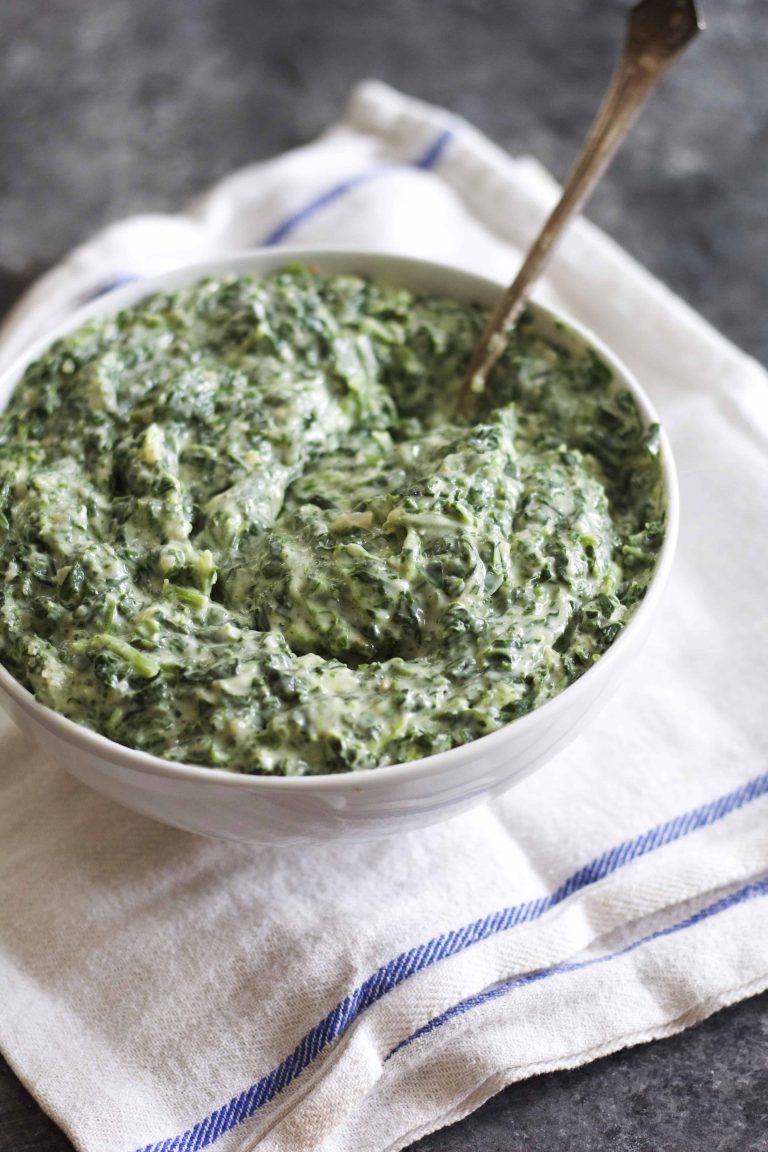 After making this recipe for the last 4 Thanksgivings and it being a unanimous favorite, it's time to share it with you. A firm believer that a variety of textures makes for a well-rounded side dish spread, this recipe is essential. It couldn't be easier, comes together in about 20 minutes, and can easily be made the night before and re-heated on the big day. I'm always looking to add more green vegetables to the table so if you're in the same boat- consider whipping this up.
This recipe calls for frozen spinach which I highly recommend using. One year I tried it with fresh spinach, but getting 40 oz of fresh spinach with all the liquid removed was a huge pain, and since I wanted organic it ended up being pricier than I'd liked. Buying frozen organic spinach was easy and so simple to drain and make quickly. If you decide to use fresh spinach, I would finely chop and sauté it first, drain the liquid, and then add it to the sauce.
(PS- I served this last night with pan-seared cod and roasted potatoes and it was the perfect accompaniment as well- don't limit it to Thanksgiving!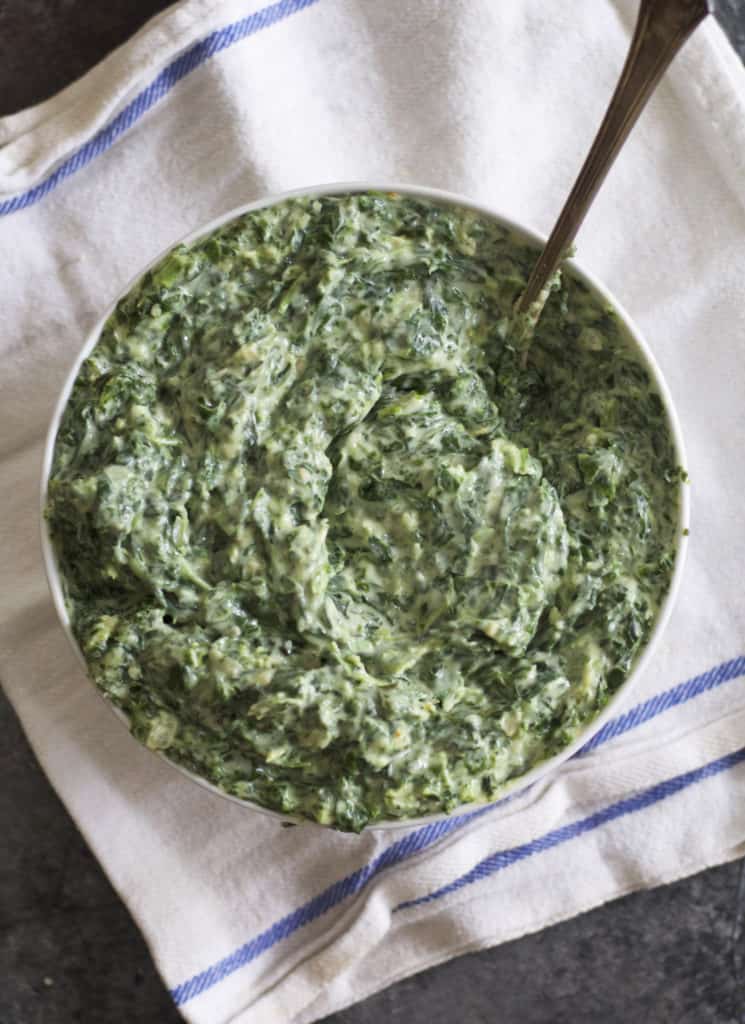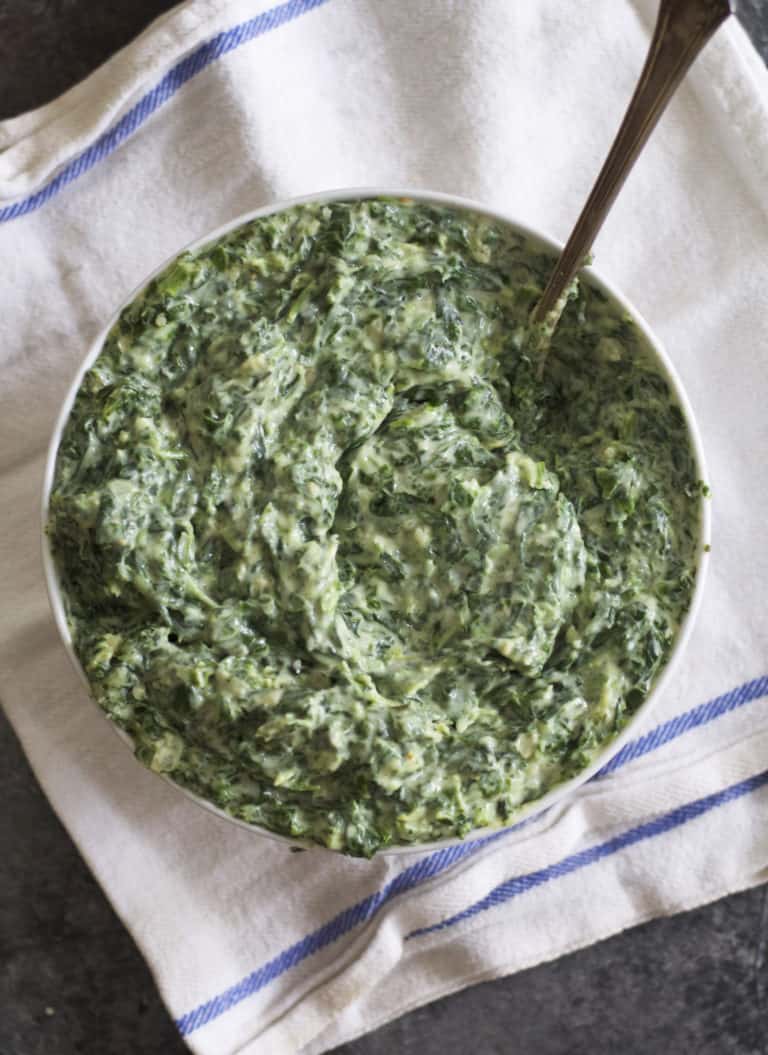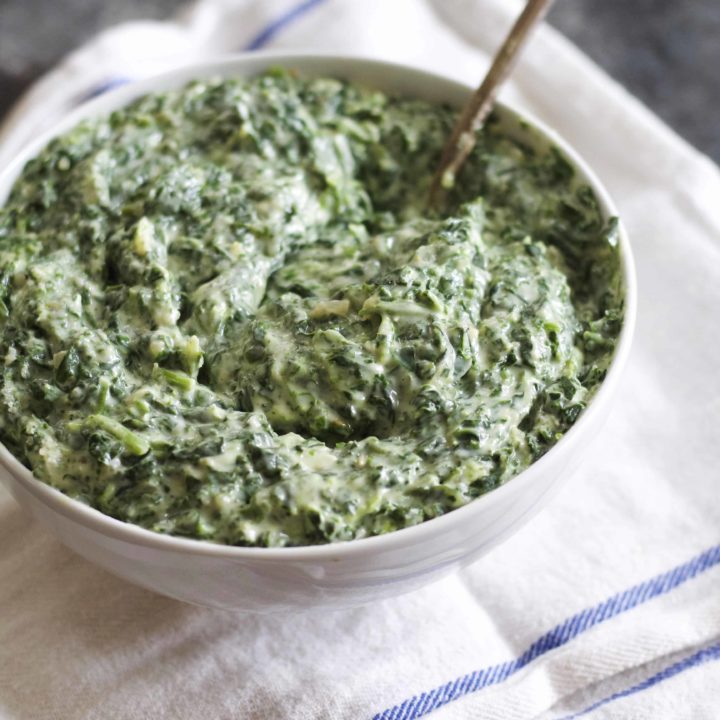 The Creamiest Creamed Spinach
Ingredients
4 tablespoons butter, salted or unsalted
1⁄4 cup all-purpose flour
1 cup half-and-half cream
4 ounces cream cheese
2 tablespoons finely minced onions
3 cloves of garlic, minced
2 (10 ounce) boxes frozen chopped spinach, thawed
1⁄4 cup grated parmesan cheese
salt and pepper to taste
red pepper flakes, optional
Instructions
Press all the liquid out of the spinach, placing a bowl underneath to catch and save the liquid. Set aside.
In a medium-sized saucepan, melt the butter and add the onions, cooking until soft and clear. Add the garlic and stir until both are cooked and golden.
Add the flour and stir constantly until mixed well and smooth.
Add the half and half and cream cheese and whisk over low heat until a smooth creamy sauce has formed. (3 mins or so,)
Add the drained spinach and stir into sauce. Add some of the reserved spinach liquid slowly if the mixture seems too thick.
Cook on low heat for 5-8 minutes stirring frequently, again adding more liquid if needed.
Stir in the parmesan cheese, salt & pepper to taste, and a pinch of red pepper flakes if you like a bit of spice.
Notes
Adapted from Genius Kitchen