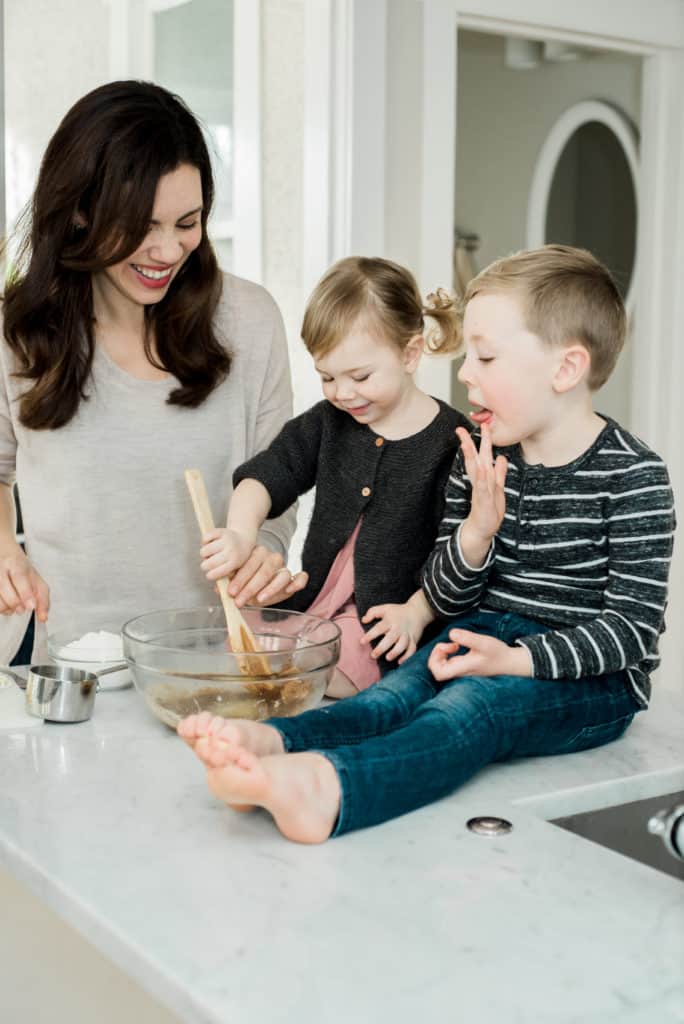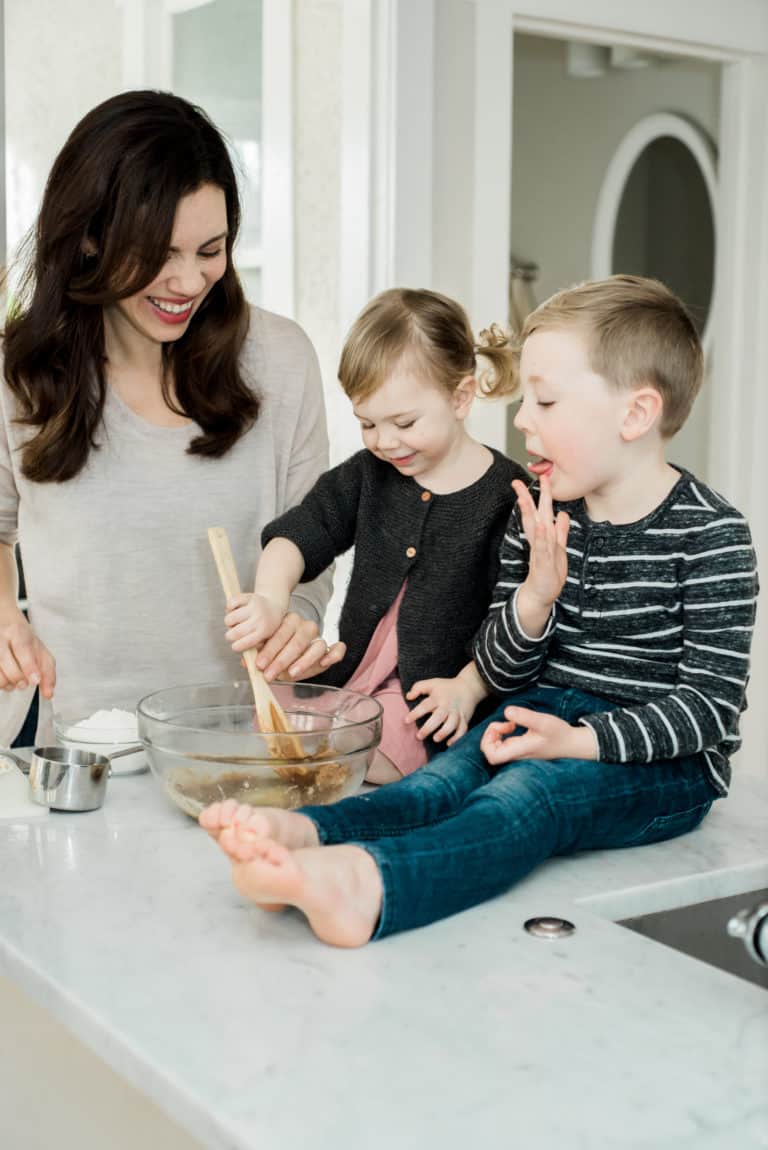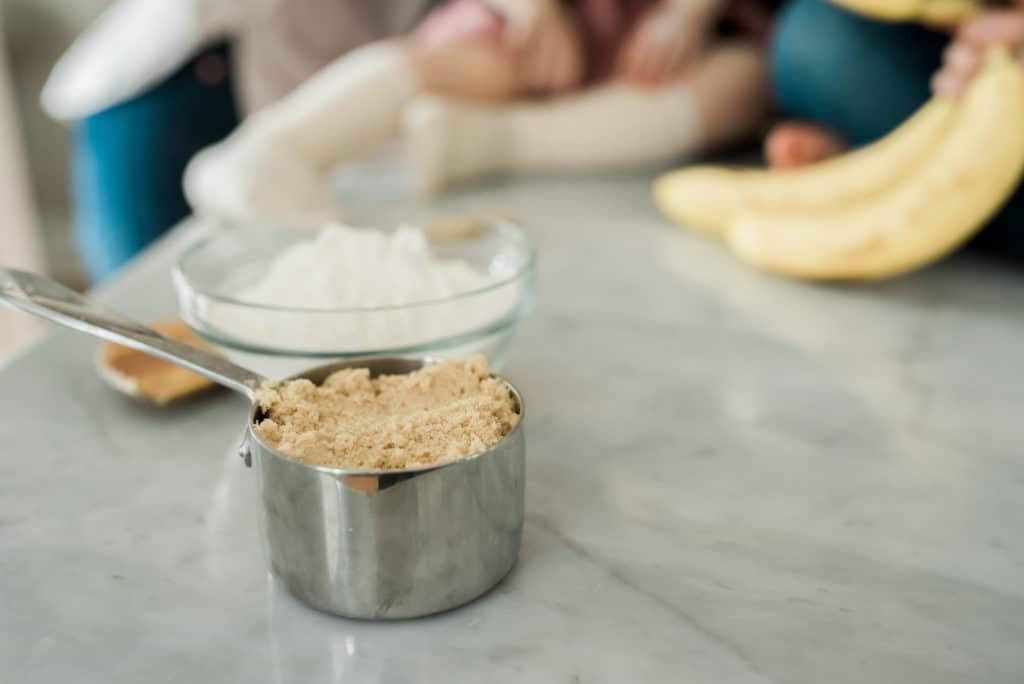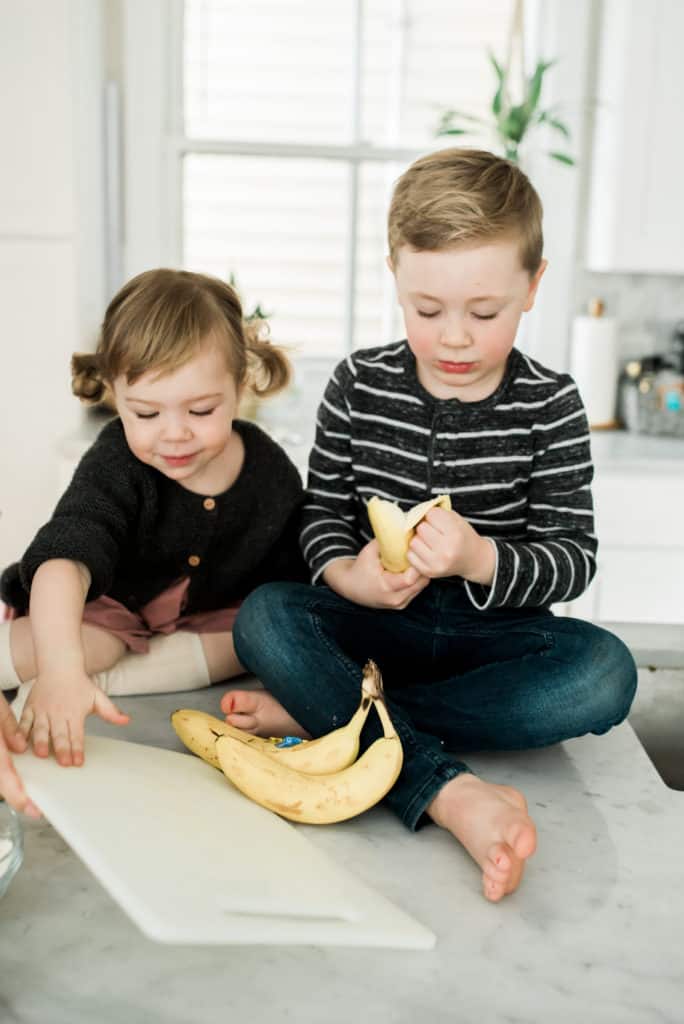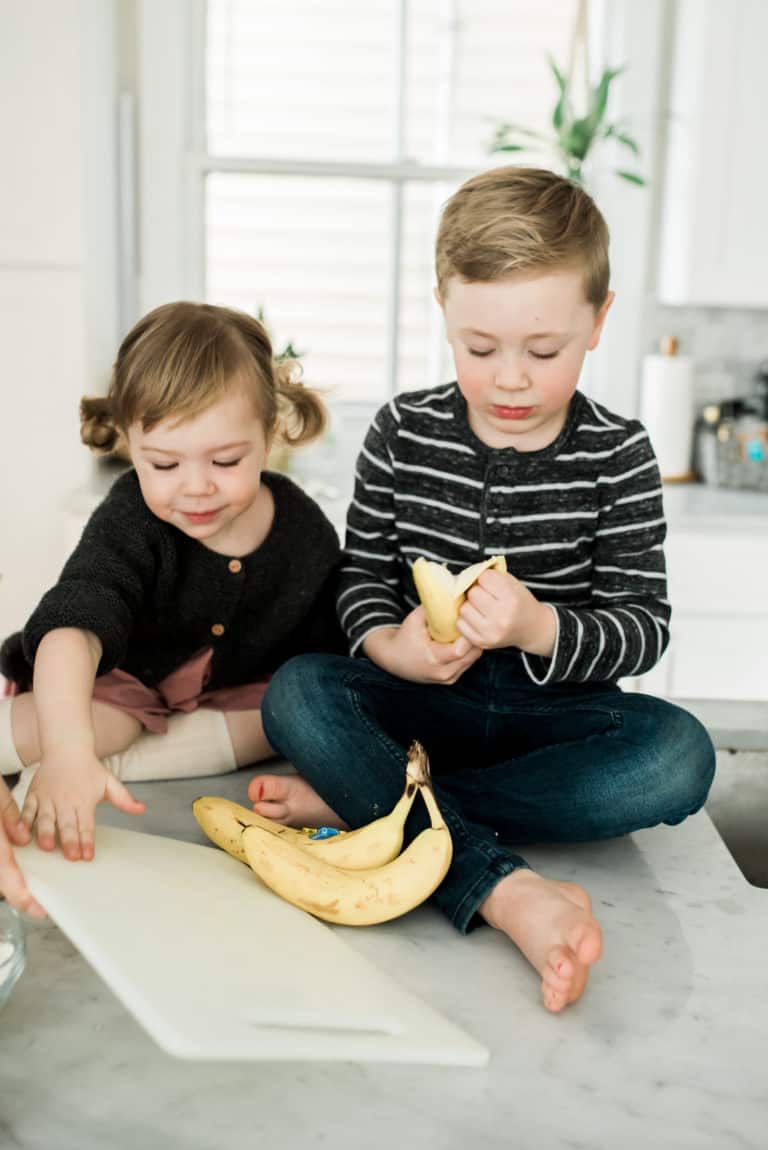 This post has been sitting here waiting to get written for days. I've been struggling with inspiration, both in regards to the blog and just with my life in general. So instead of a post about baking with little ones, (which I may throw some thoughts about in anyway,) today you get: New Years thoughts according to Audra!!!!
Being a stay at home mom is one of my favorite things, something I feel really lucky to do despite how hard it is on a daily basis. I have major FOMO when it comes to Hugo & Fiona, even when I'm just gone for a couple hours at an appointment I hate missing out on cute moments or funny things they do or say. I love being their person, the one that knows them best, the one that can translate toddler speak, and always get's what they're trying to say or do the first time.
All of these wonderful things, however, come with some difficult parts too. I spend the majority of my days spending little to no time with any adults other than Andy. It can be isolating, especially in the winter when my instinct has been to just stay home and be cozy. I am an extrovert, a people person, someone who thrives with people around to chat with and just bounce thoughts and ideas off of throughout the day. Balancing this with the isolation of stay-at-home-motherhood has been my biggest challenge since becoming a Mom almost 4 years ago.
It was different in New York. I never felt like staying home for more than half a day was an option with how little space we had, so we were always meeting a friend or venturing out for short adventures. Yes now we have more space an an easier way of life, but I miss how NYC forces Moms to reach out and get together. It's way too hard otherwise…that connection was a must.
So what am I saying exactly? What is the point of this random post? Maybe I don't know. Maybe I just needed to write down my struggles openly on the platform I've created. Speaking of which, I love blogging, but it's also extremely isolating. All the work involved is done alone by me, further widening the gap between my old life and my new.
That brings me to my thoughts this new year. My immediate goals were easy, 1- Read 25 books (I've already read two!) 2- Start exercising again (I joined a spin/barre studio so hopefully with stick with that,) and 3- Learn to knit! (I actually will be getting an in person knitting lesson from a friend this weekend!)
Besides that, my biggest hope this year is that I can get some clarity and "find myself" again (as cliché as that sounds.) Part of me was left in New York and for the last 18 months I don't really know where I fit in. What's my thing? What do I identify with besides being a Mom? I think figuring these things out will make me a better Mom and a happier person. I believe 100% that when you really know what you want from life and believe you'll get it, you start to manifest that reality. It's always been true for me. So my hope this year is I can figure out what the heck I want in life so I can start working hard for it. Get me?
What are your goals this year?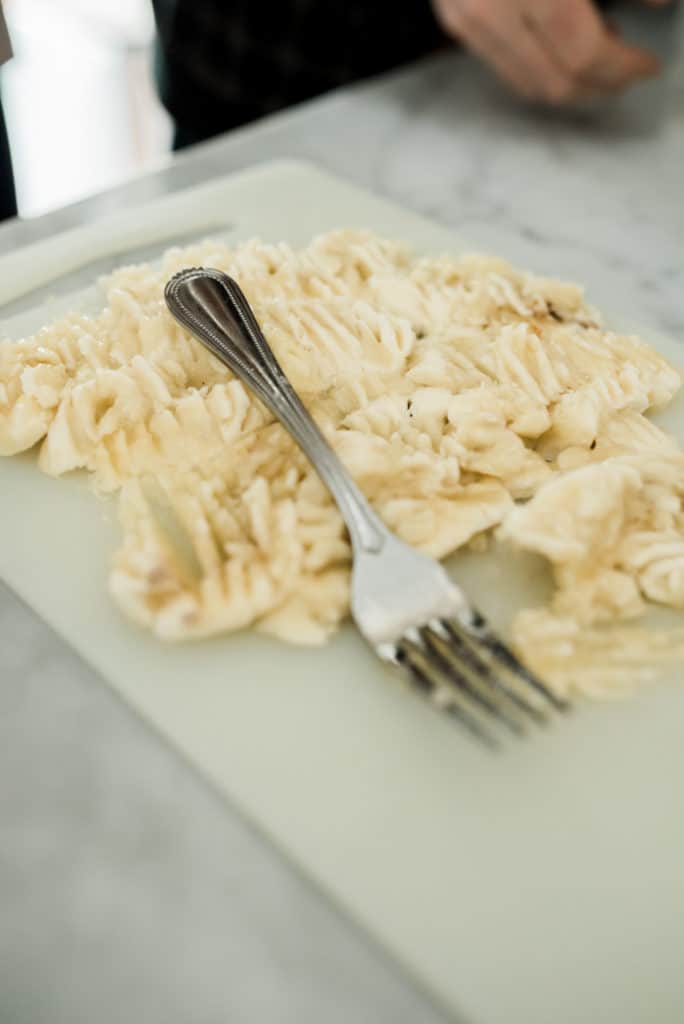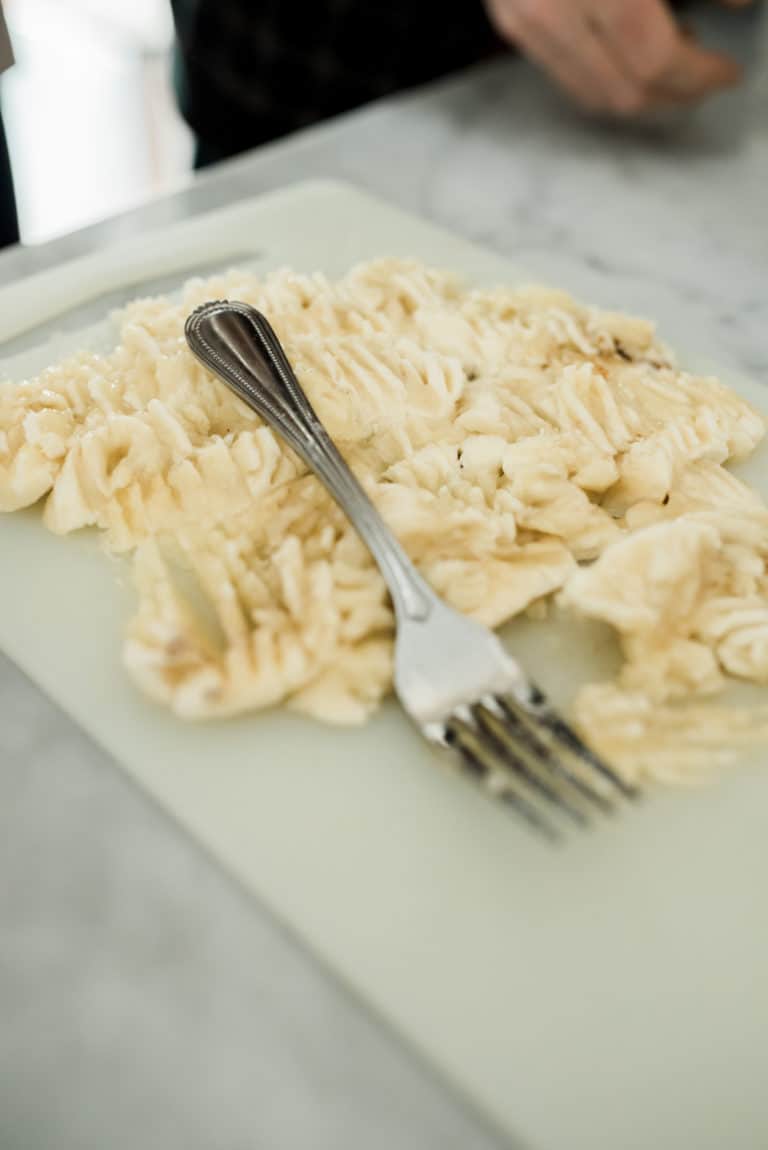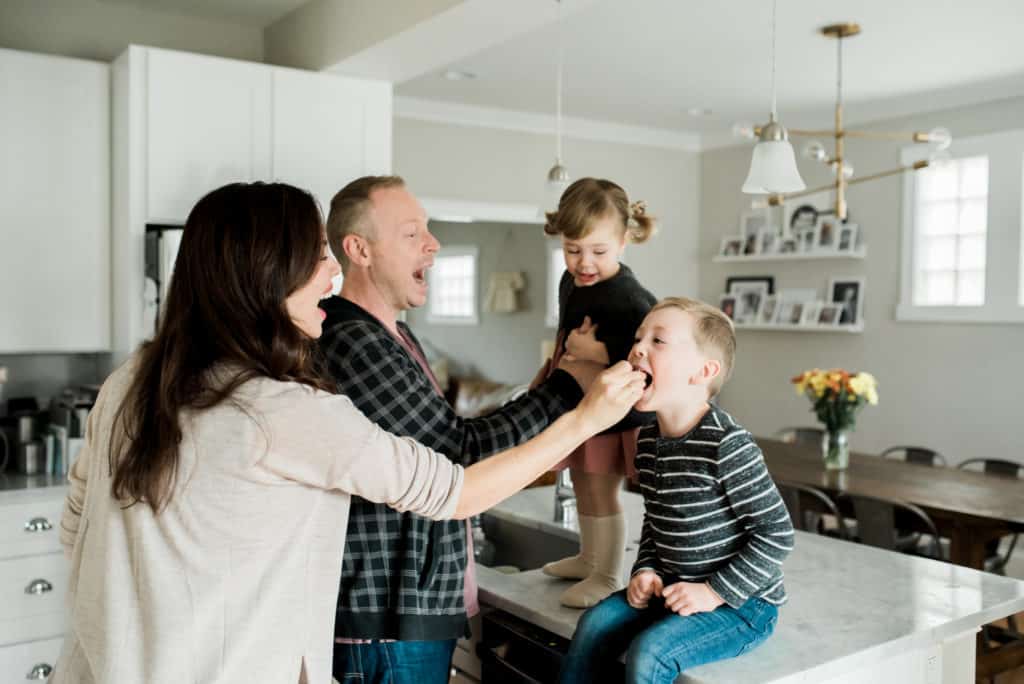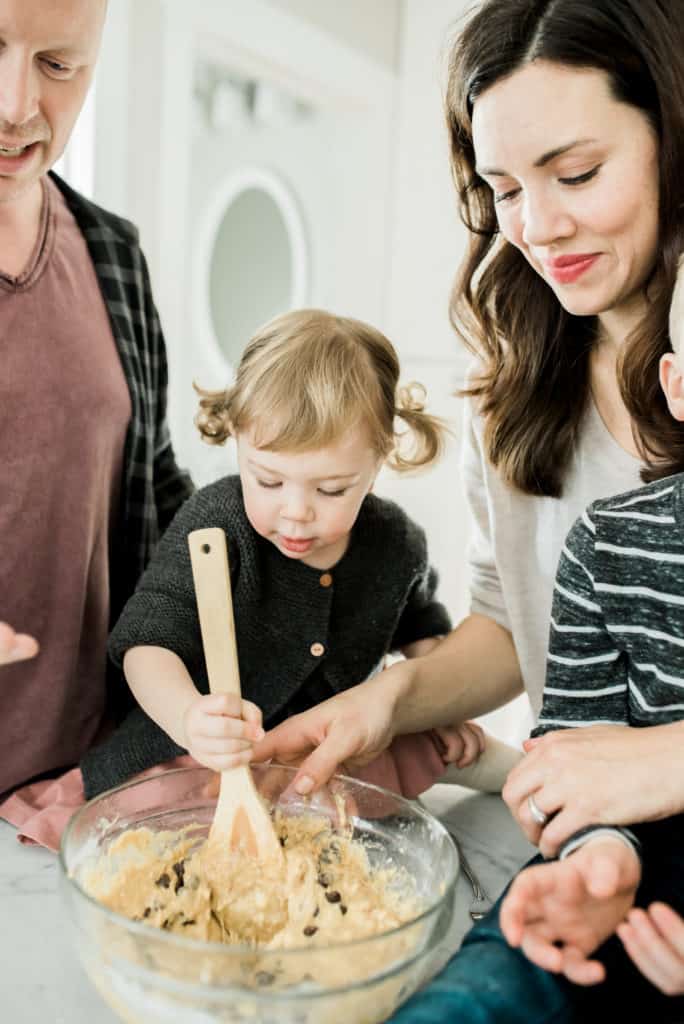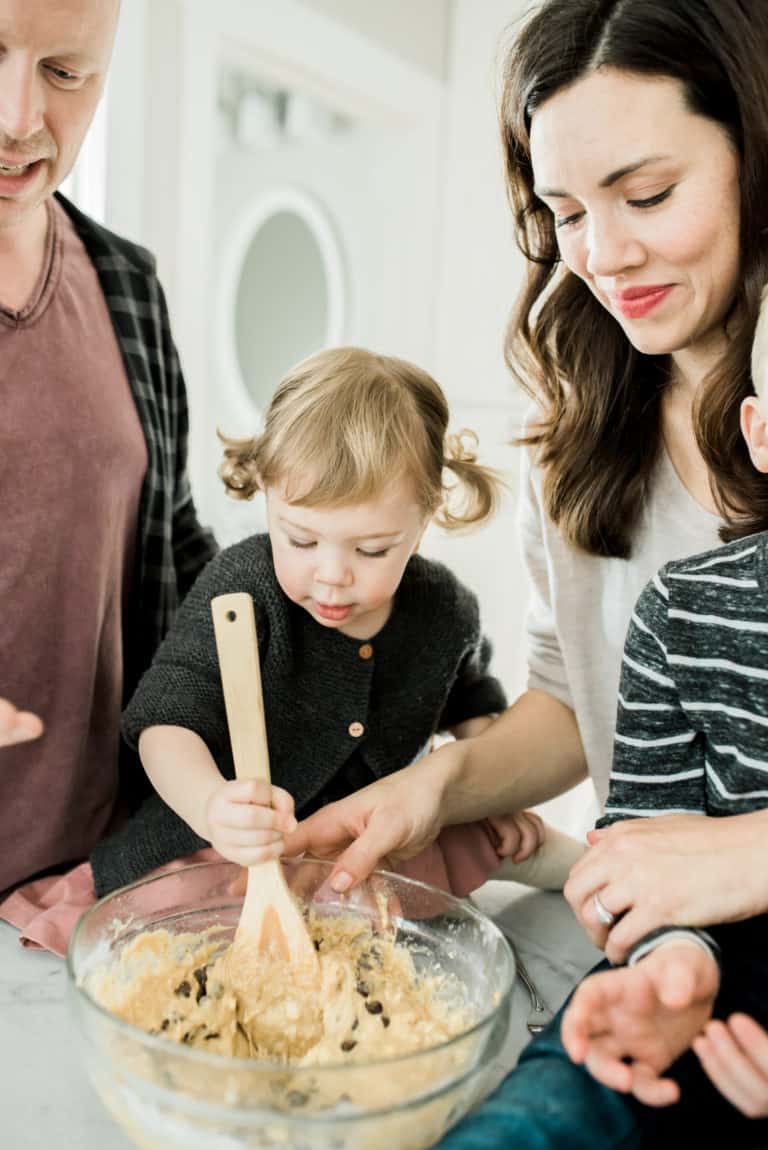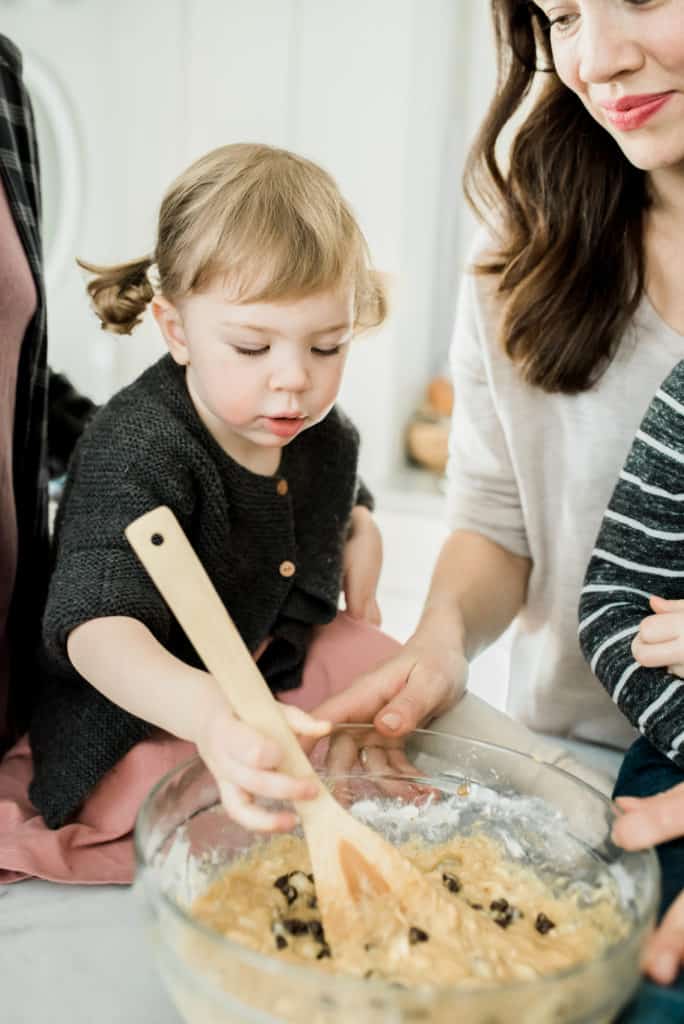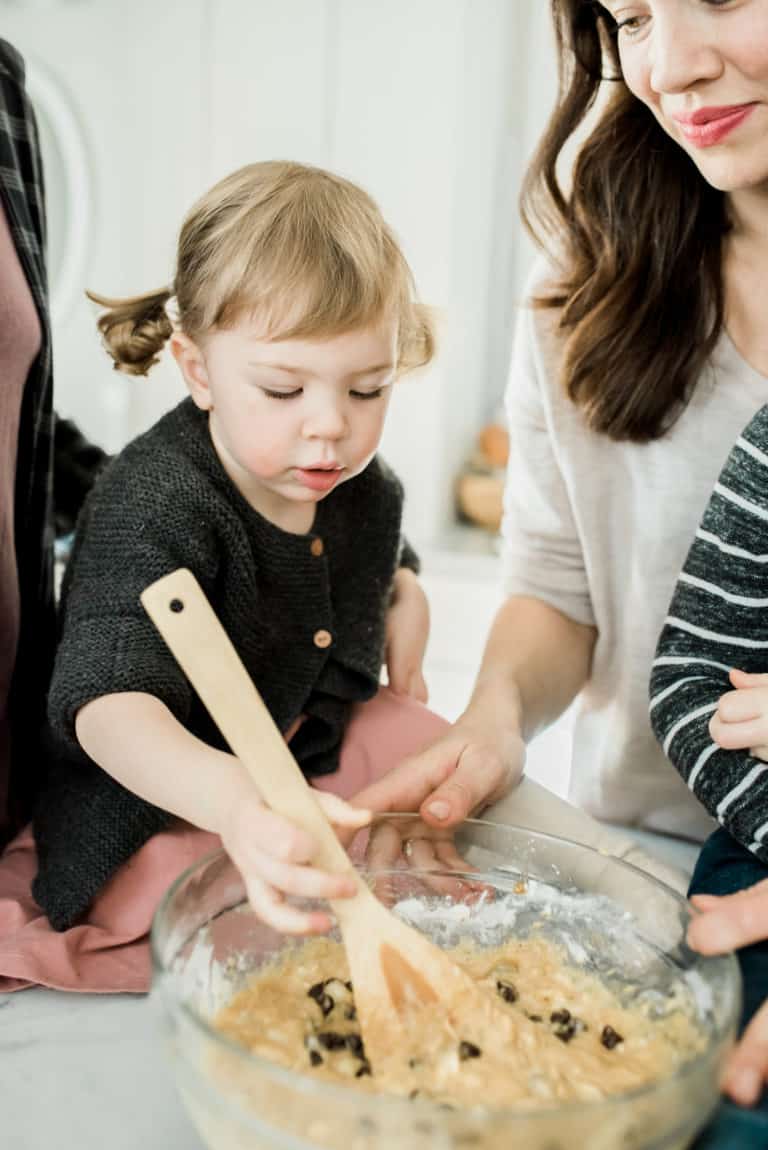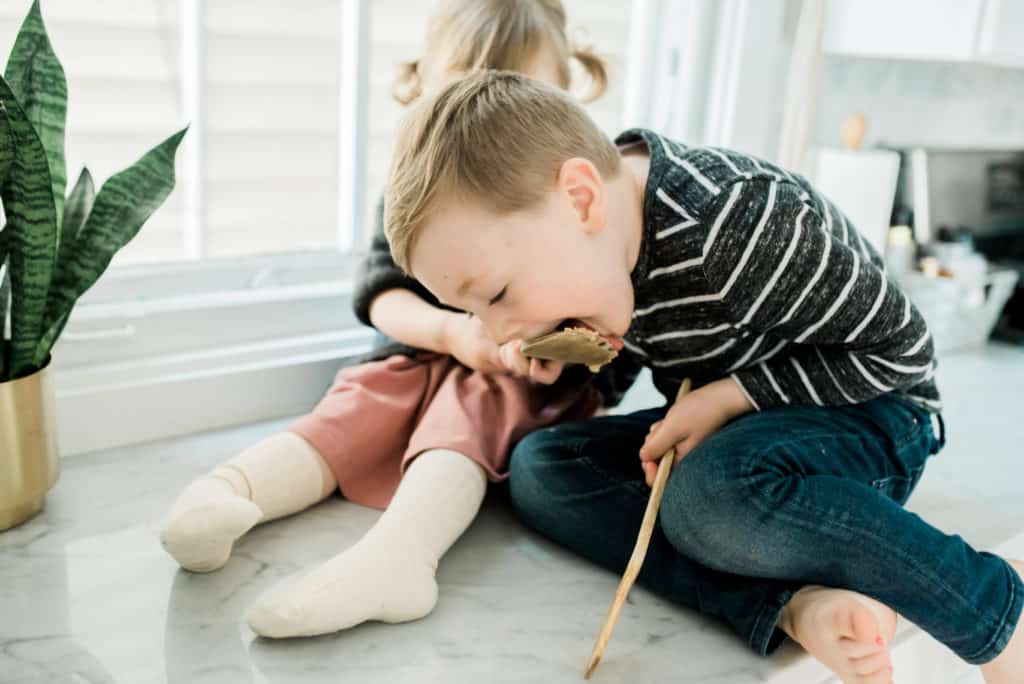 About these photos: A couple months ago, we did a little photo shoot with Ashley Summers Photography. The main goal was to get our holiday card pic taken, but she had a great idea to do a little in home baking session with the kids as well. I've never had anyone take pictures of me baking (with or without the kids really,) and I thought this would be fun so I went for it. We made my deservedly famous Best Banana Bread (Ever!) recipe, which I make with this kids often. I've been trying to really let Hugo take over and do more of the work, and this is a great one for that. Being a perfectionist, it's actually taken me awhile to decide when I need to be in charge and when I can let the kids do a little more of the "work." This recipe is perfect because it's all done by hand. The kids can mash the bananas, pour in the ingredients, stir, and that's pretty much it! (And if you add chocolate chips like I do most of the time, you can bet those little fingers will be snatching them up as well.)
If one of your goals involves baking with your kids or letting them take the reigns a bit more, this recipe is perfect. (It's also the most popular one on my site by a landslide and it's no wonder why- it's really the BEST BANANA BREAD EVER. Trust me.)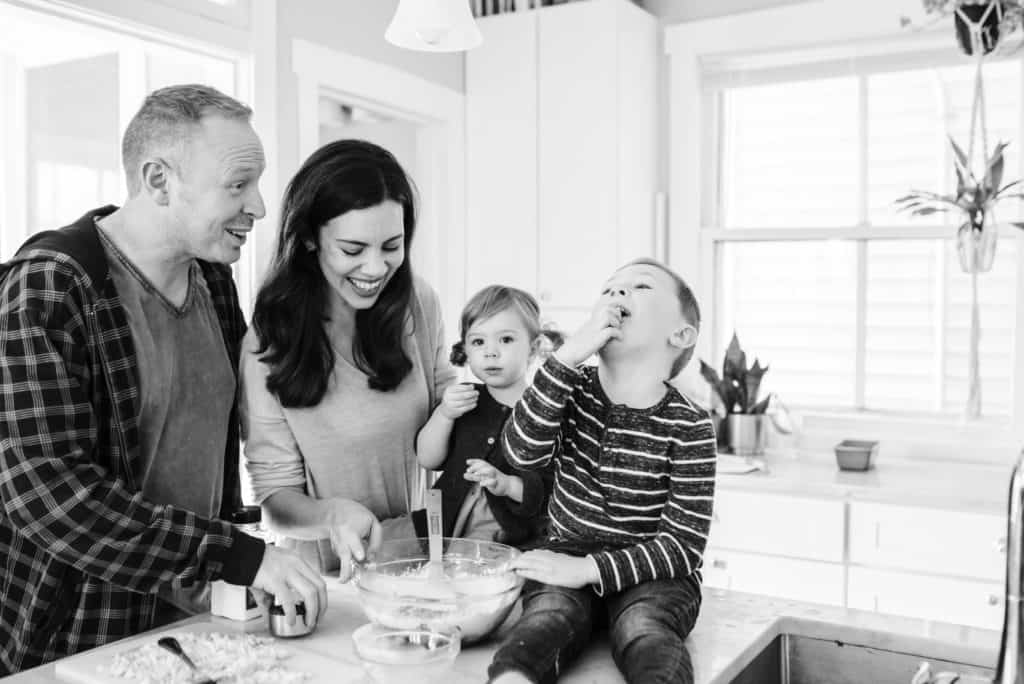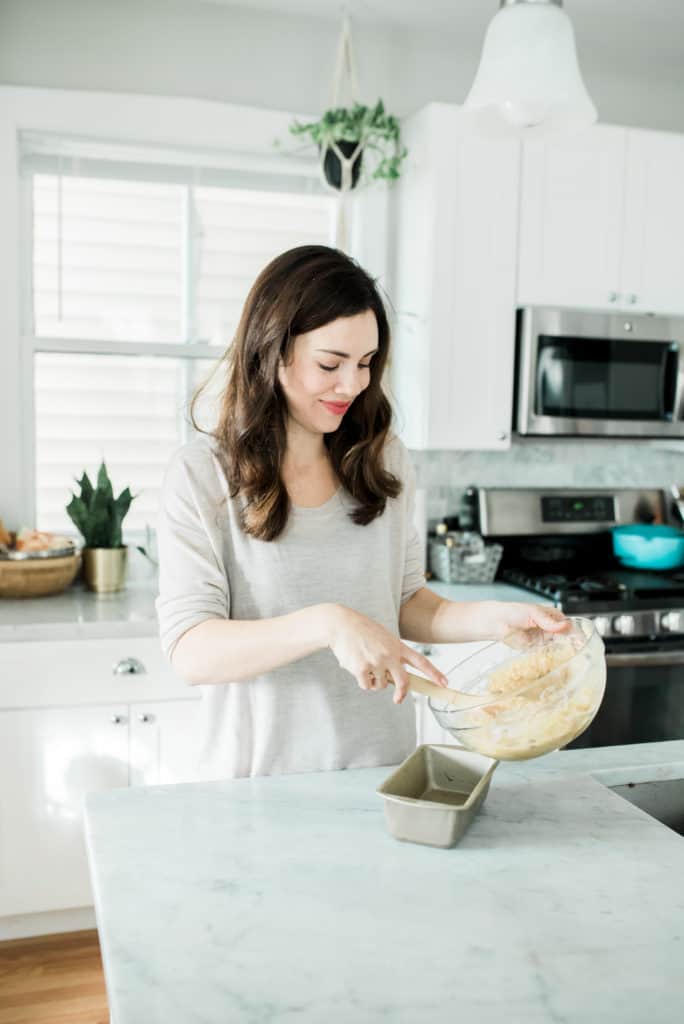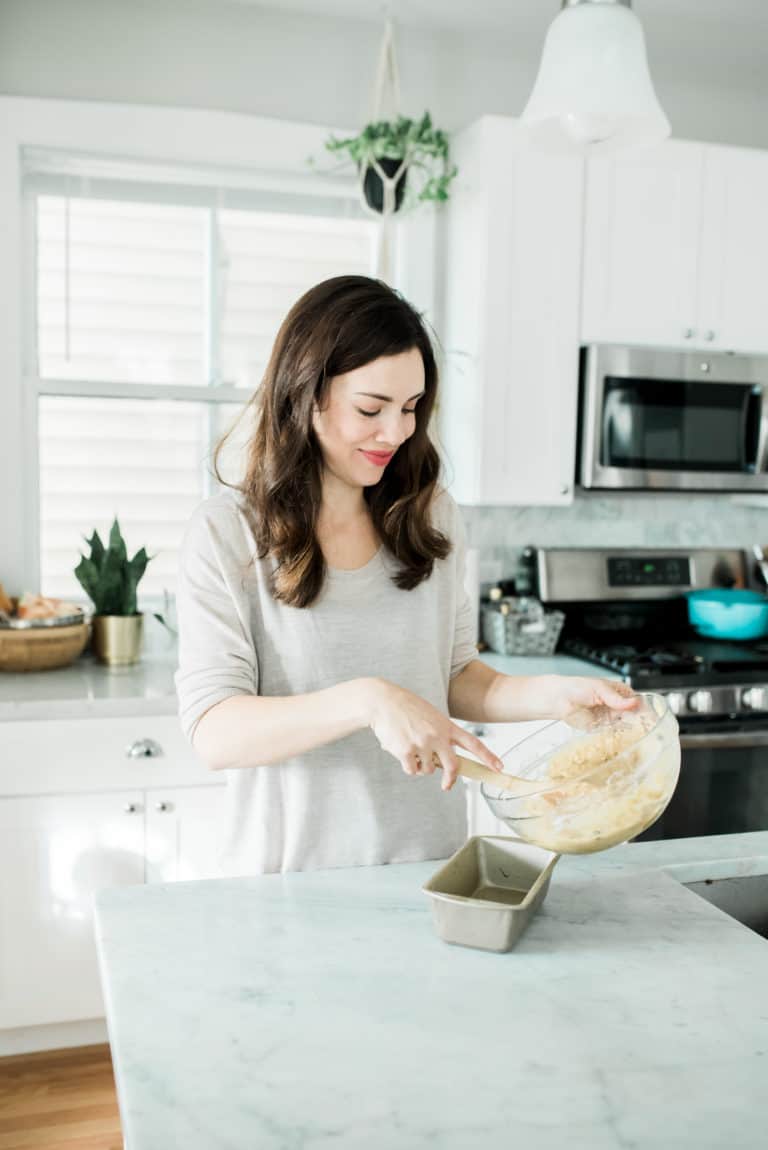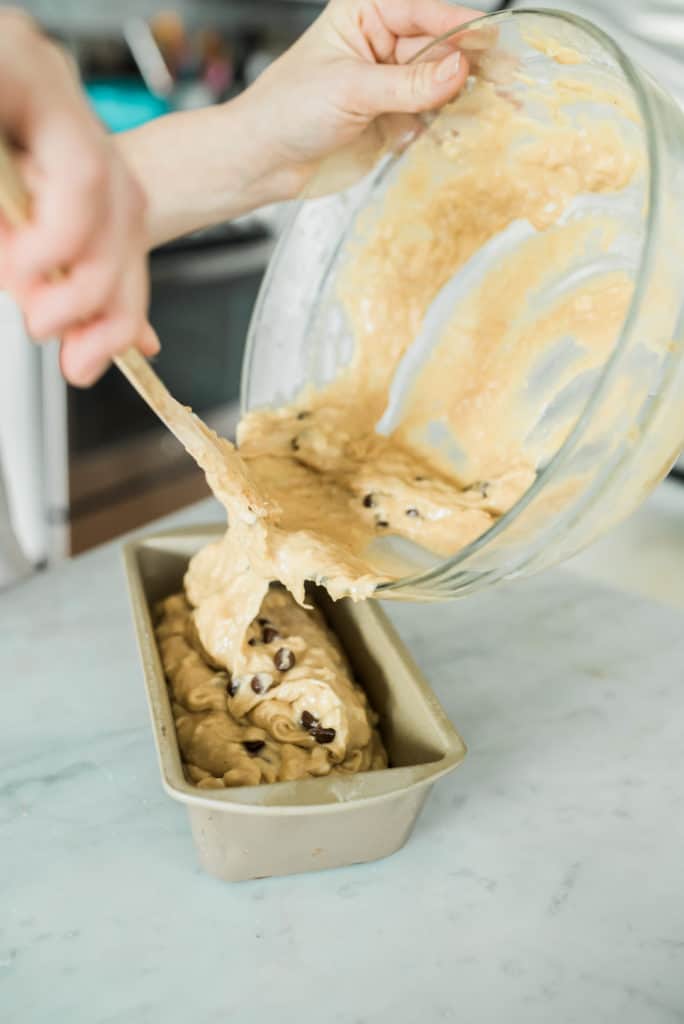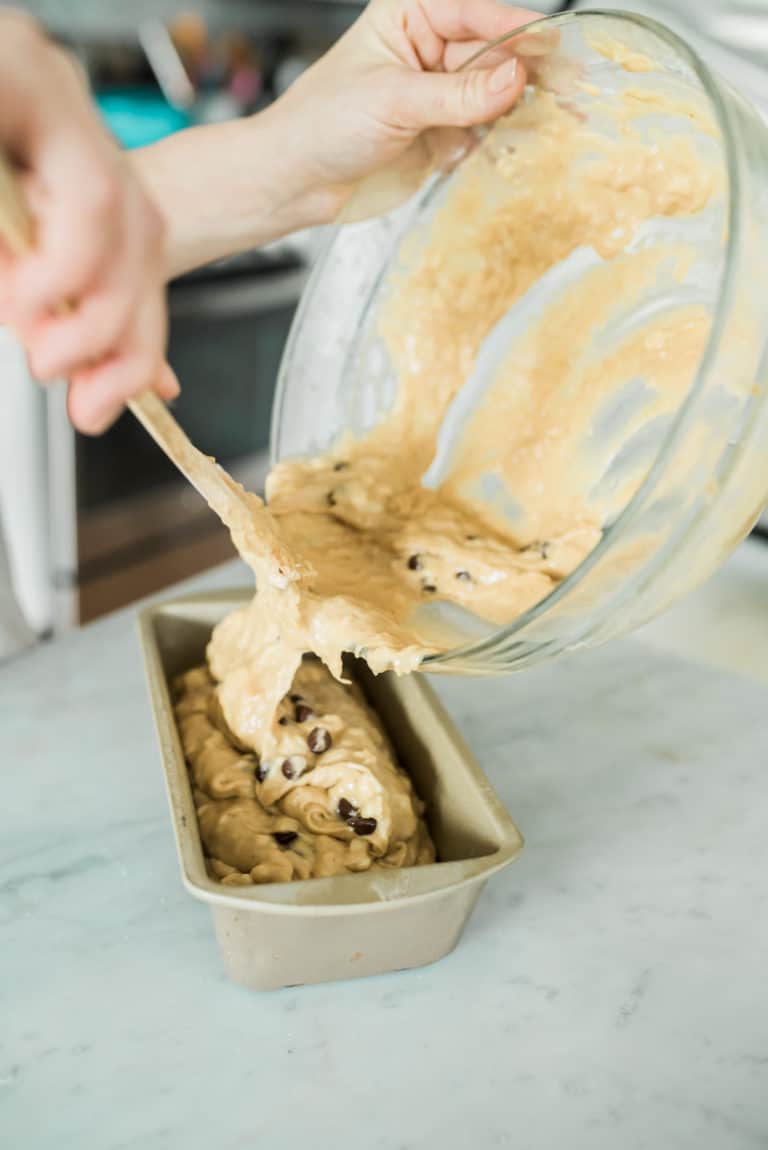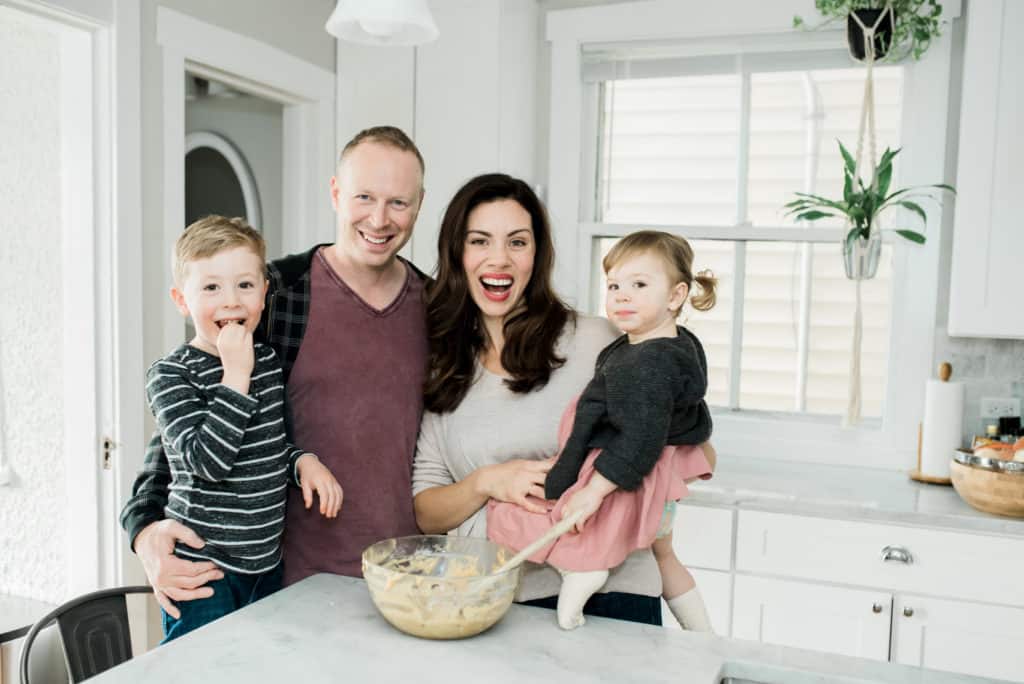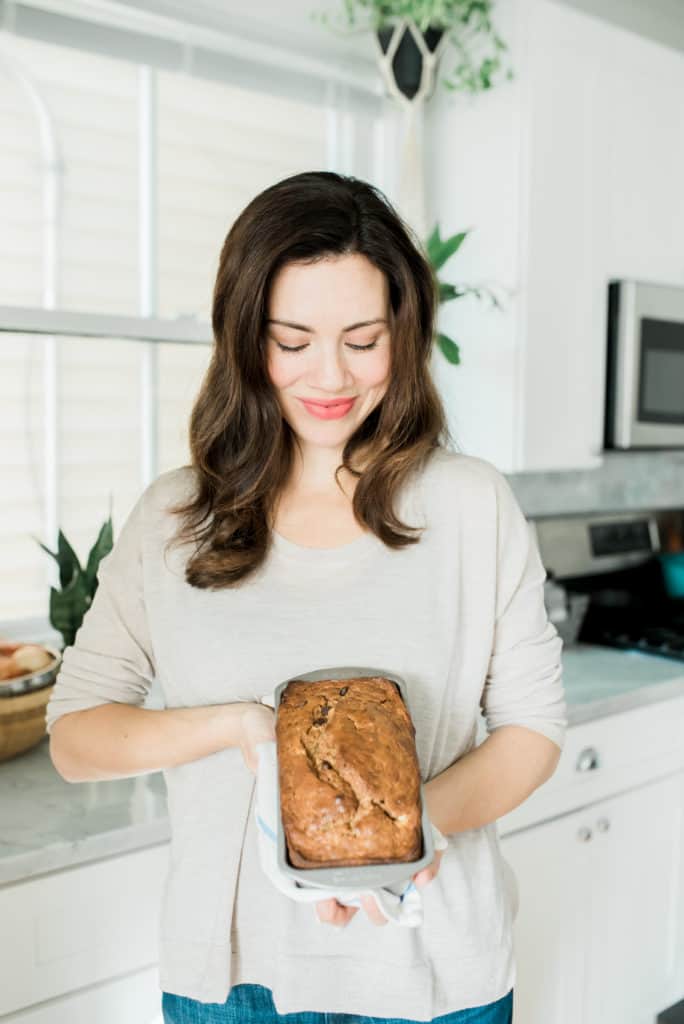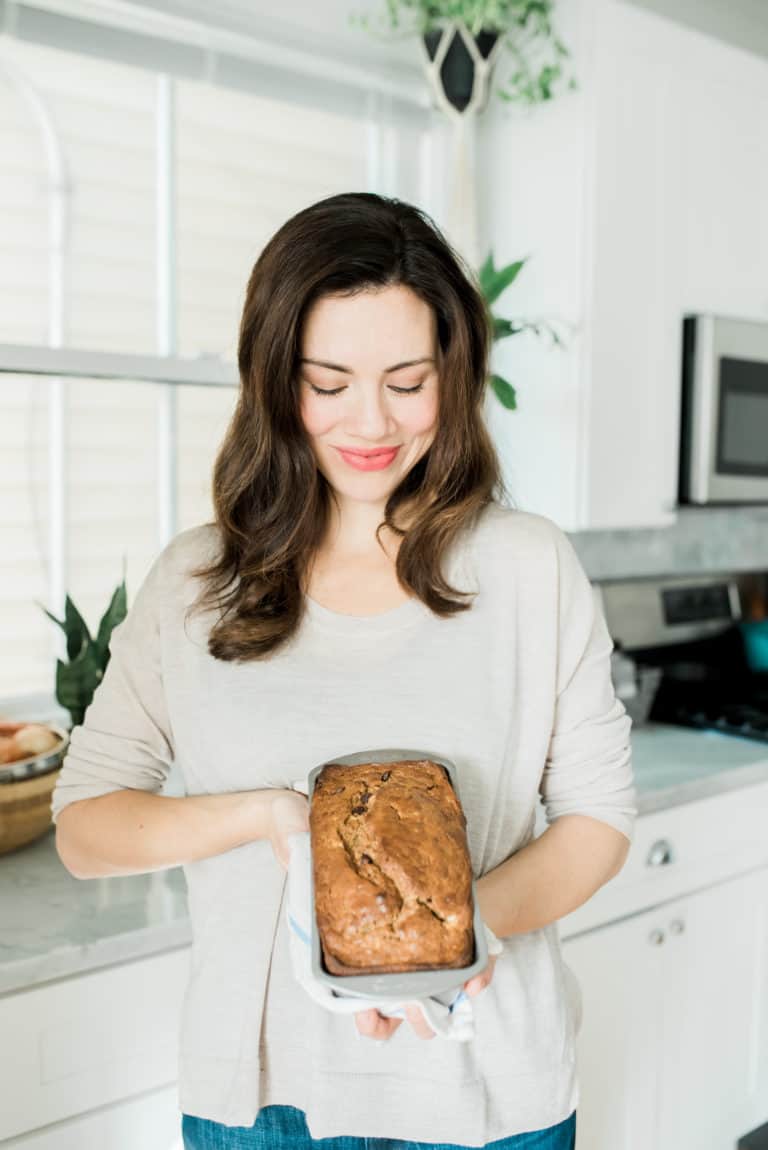 It always takes me a couple weeks in the New Year to get organized and figure out what my blog goals are for the year. Is there anything you'd like to see more of? I plan to share more of my favorite quick dinners, and always some desserts since I don't plan on my baking bug wearing off anytime soon. Happy New Year and thanks for sticking around. (Can you believe I've had this blog for 7 years???)