Tips to create the perfect cheeseboard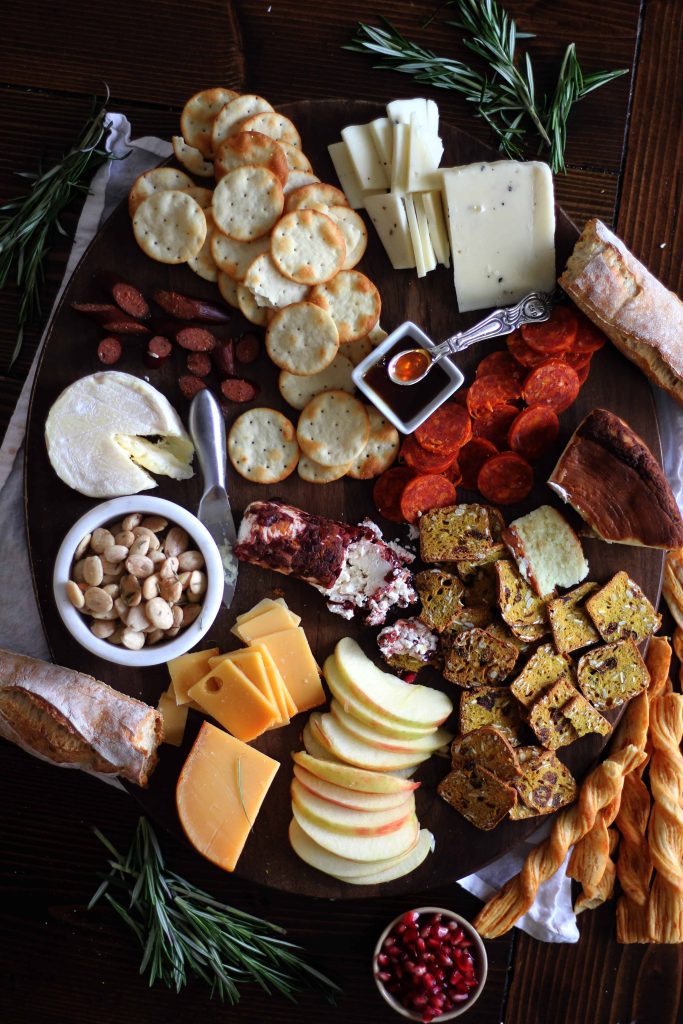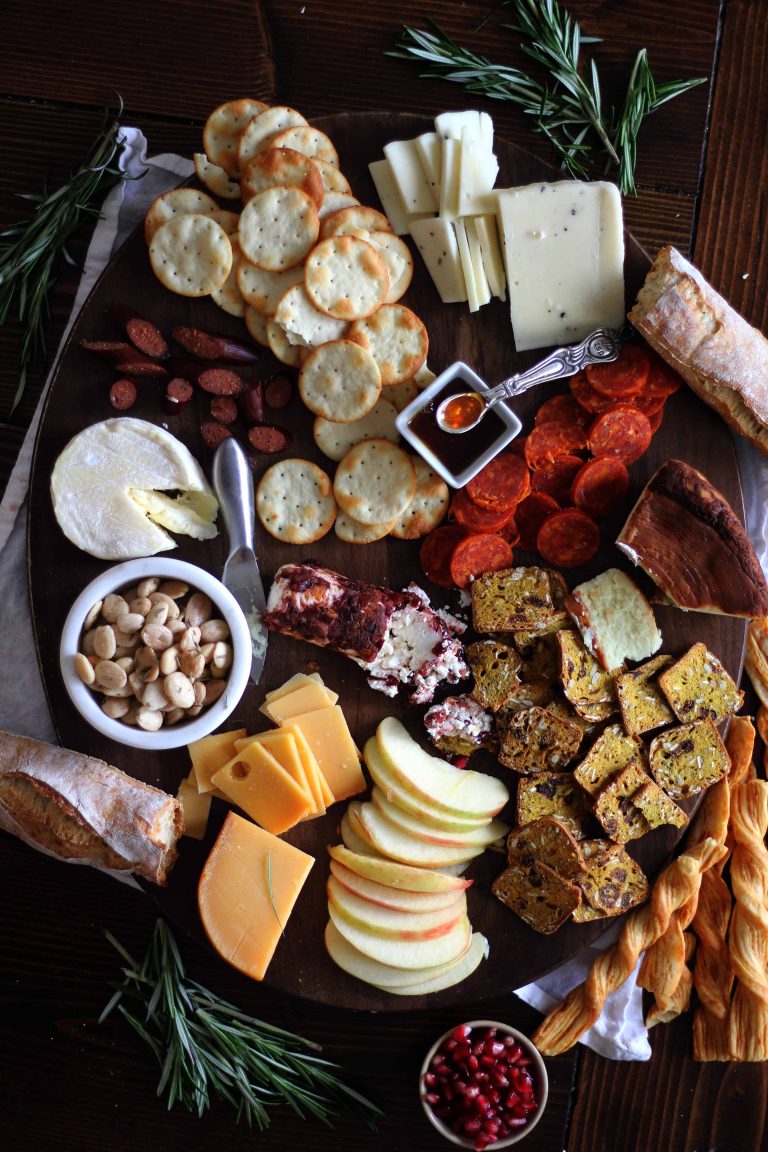 We're down to the wire and I just wanted to get this post out to give you some holiday appetizer inspiration! I just adore a good cheese board. In fact- these types of snacky plates can just be dinner right? Meat, cheese, carbs, fruit, nuts- it's pretty well rounded right? That's my story and I'm sticking to it.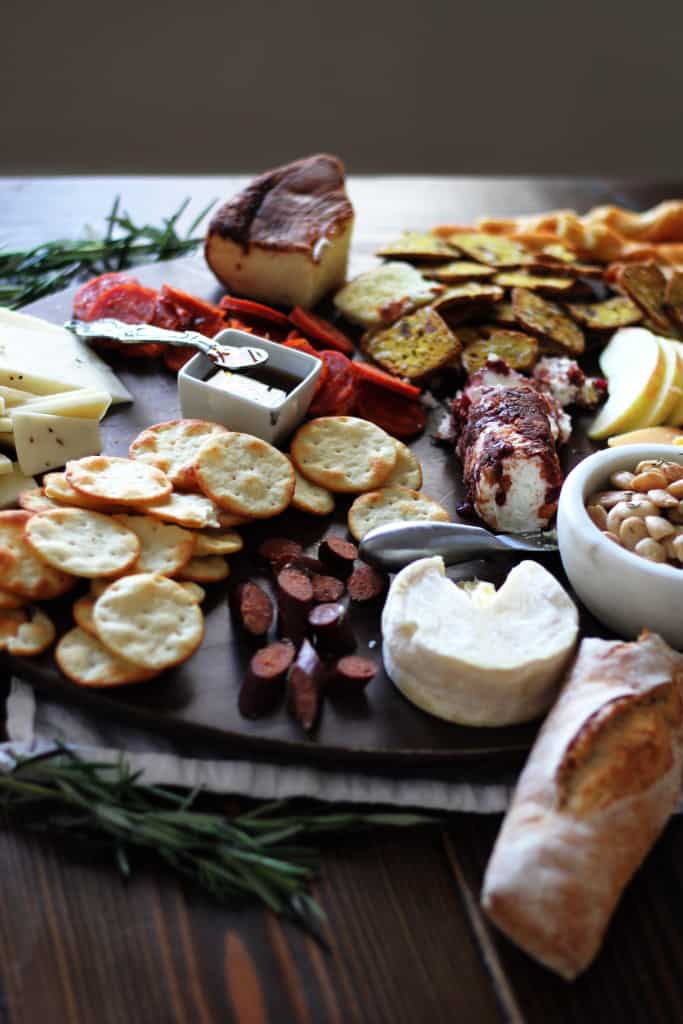 There are a few thing that make an awesome cheese board:
1-Variety of cheeses. I love soft cheese so I have a couple on my board. I like a variety, some more sweet, some more pungent. (There's a baked lemon ricotta from Trader Joes up there that is to die for…)
2-Crunch! I love having some nuts and a variety of crunchy crackers/breads.
3-Sweet– Fruit, jam, honey- it's all about balance. Give your guests options to create perfect little cheese bite. I like a little dish of honey to drizzle on cheese/apple which is my fave.
4-Meats- Optional of course, but a slice of sausage or thinly sliced meat is a nice addition to the other offerings.
Feel free to be creative and add seasonal fruits, picked veggies, olives etc.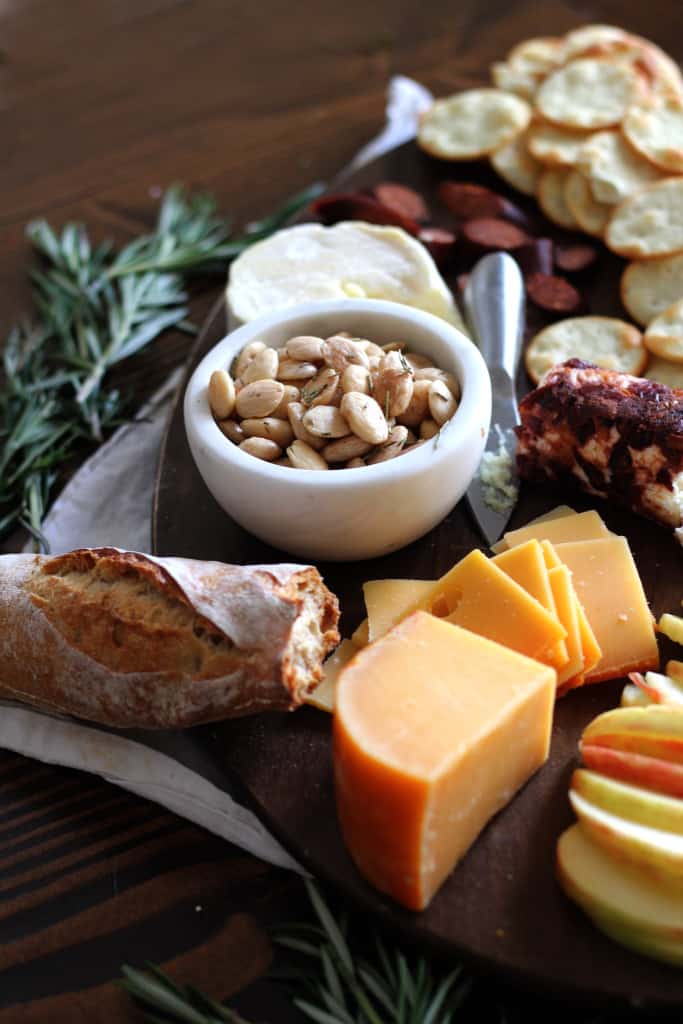 I've broken down what I'm using here in case you're wondering! I plan to recreate this on Christmas Eve (I'm hosting for the first time wish me luck,) with maybe the addition of some sugared cranberries and other goodies. On New Years Eve I'll look for some good champagne cheese pairings and make it again. They are so fun and impressive. Happy Holidays!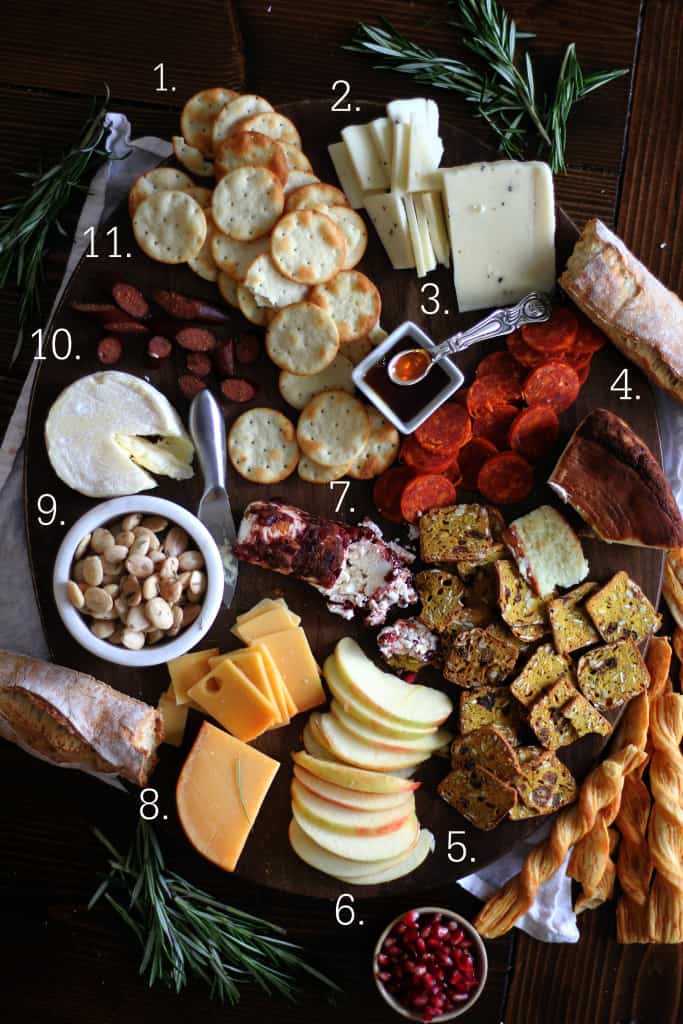 1-Crackers: I have the Trader Joes Pita Crackers as well as the TJs Pumpkin Craberry ones, I also have some cheese twist breadsticks pictured at the bottom and a toasted baguette- giving lots of options for spreading and dipping.
2- Italian Truffle Cheese from TJs. It has a strong taste/smell that tends to rub off on it's surroundings so I kept it just by meat and crackers.
3-Honey- sometimes I'll do a fig jam or other sweet spread- but honey is great in a pinch.
4-Baked Lemon Ricotta- This is a seasonal cheese from Trader Joes- if you have one nearby grab it quick because it's insanely good. Kinda like a lemon ricotta cheesecake…
5- Honeycrisp Apple- My absolute favorite- so crisp and sweet. This was so good layered with some cheese and honey.
6- Pomegranate seeds- A fun and bright little juicy snack to balance everything.
7- Vermont Creamery Goat Cheese with Cranberry, Orange and Cinnamon. Yup- as good as it sounds.
8-1,000 Day Old Aged Gouda from TJs. This one is a harder cheese and it's one of my all time faves.
9- Rosemary Marcona Almonds from TJs- to die for. I love these so much.
10- Vermont Creamery- "Vermonter" cheese which is a soft cow/goat milk cheese- similar to brie in texture and really strong but delicious.
11- Pepperoni and Salami- I'm going to include summer sausage or some prosciutto next time- it's great having a variety.
That's all folks! If you are inspired to make a holiday cheeseboard and post it on IG please tag me @audra_thebakerchick so I can see!