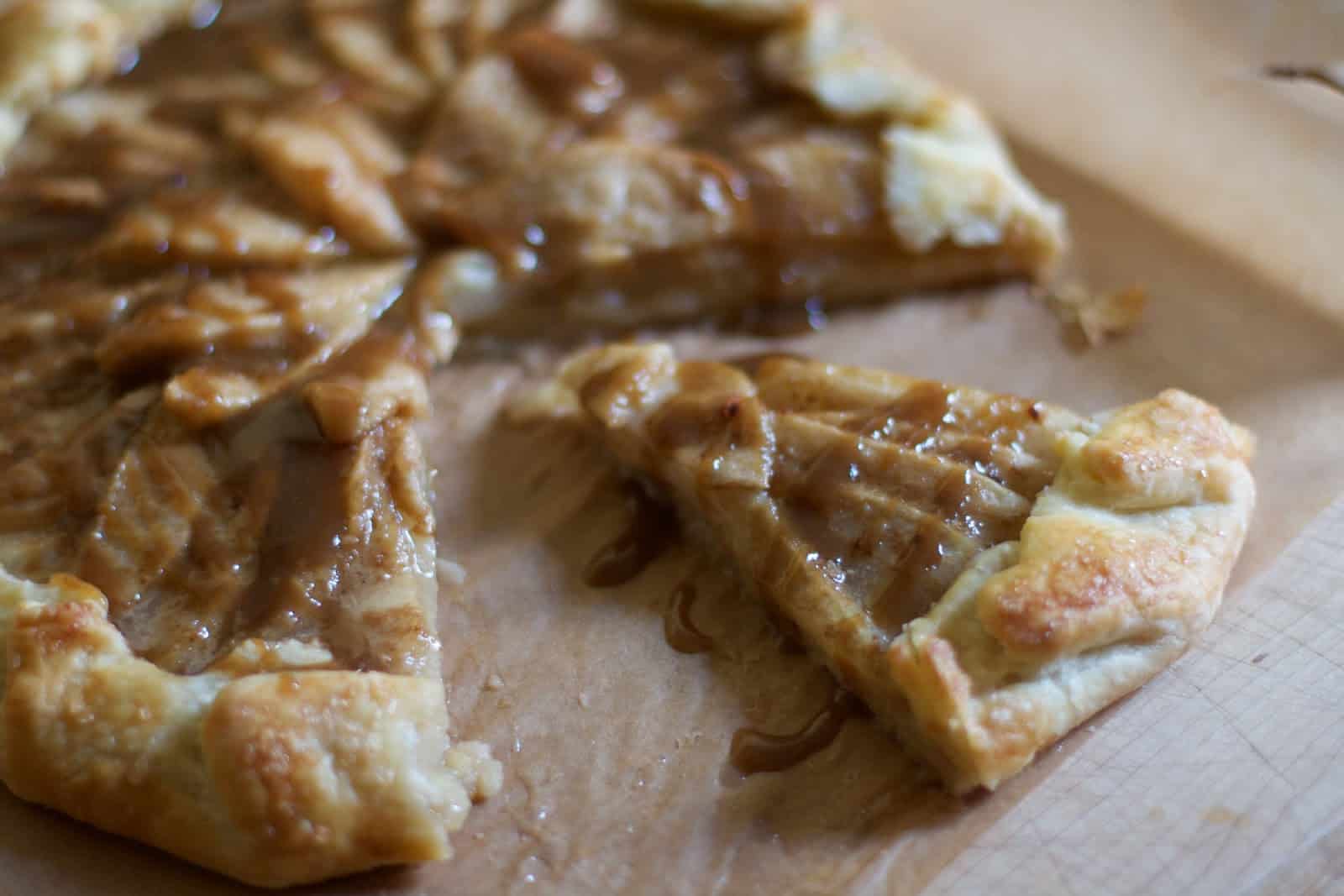 Is anyone else totally blindsided by the arrival of Thanksgiving next week? I for one can't quite believe that it's here so soon. Maybe it's because the east coast lost Halloween this year due to Sandy, but it just seems the Holidays in general are way too early. But- since it's coming whether I like it or not, I figure it's time to get planning!
I'm all about a dessert spread with lots of different options instead of just pies. Last year I loved this cheesecake, and I think these cupcakes would also be perfect. The nice thing about a galette is that since it's basically a "free form pie," so you can make a couple of them even if you're out of pie dishes. (I never have enough for holidays.) I also think it's simple rustic look is so warm and classic.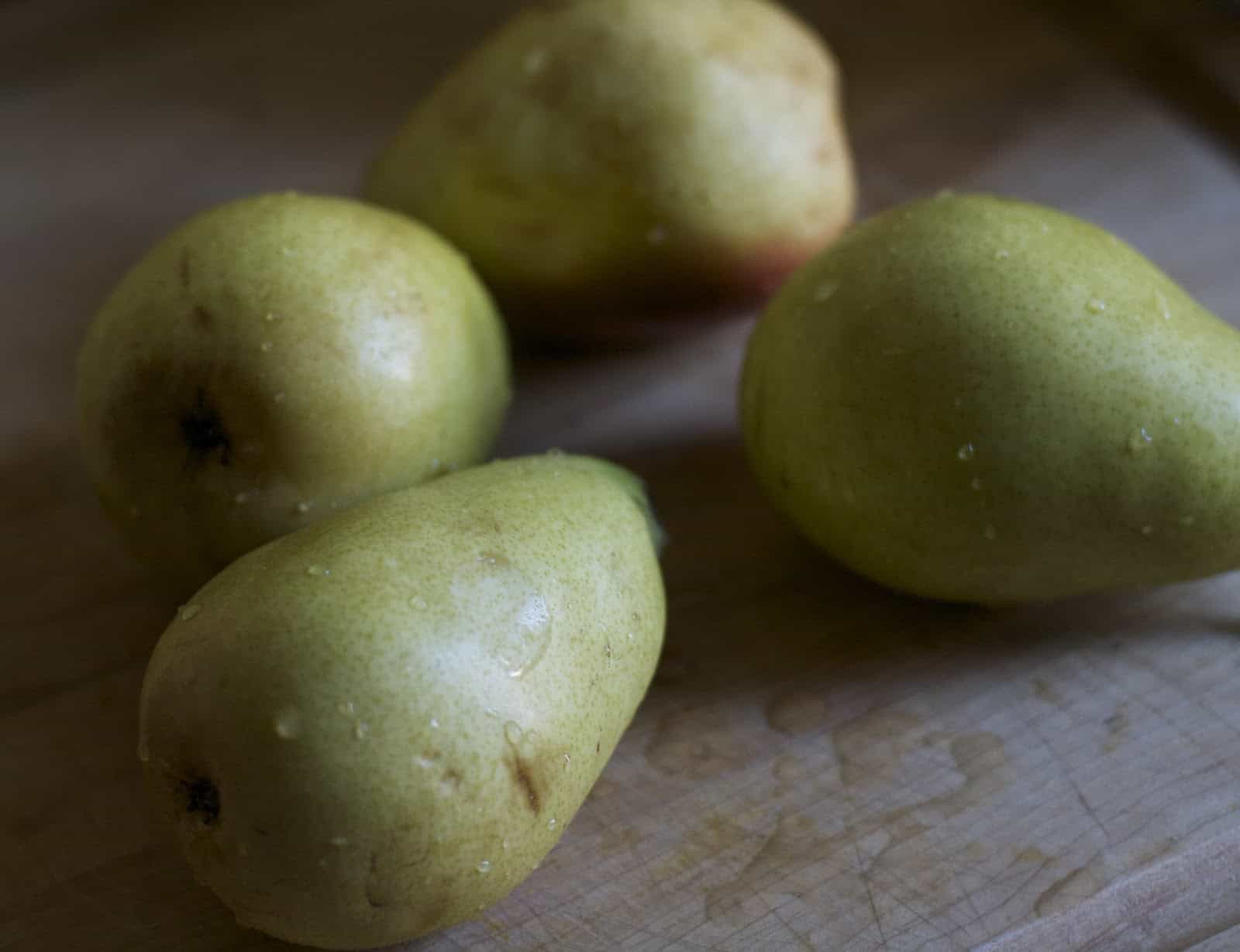 The juicy pears are layered into the crust and brushed with a delicious, buttery toffee sauce. The combo of the toffee and pears is a wonderful duo that I can't beleive I haven't tried before. Dare I say it's the new caramel and apple?
I baked this on my new pizza stone which made the crust perfectly crisp. If you don't have one, I'd recommend using your heaviest pan on a lower shelf of the oven. Your crust will thank you!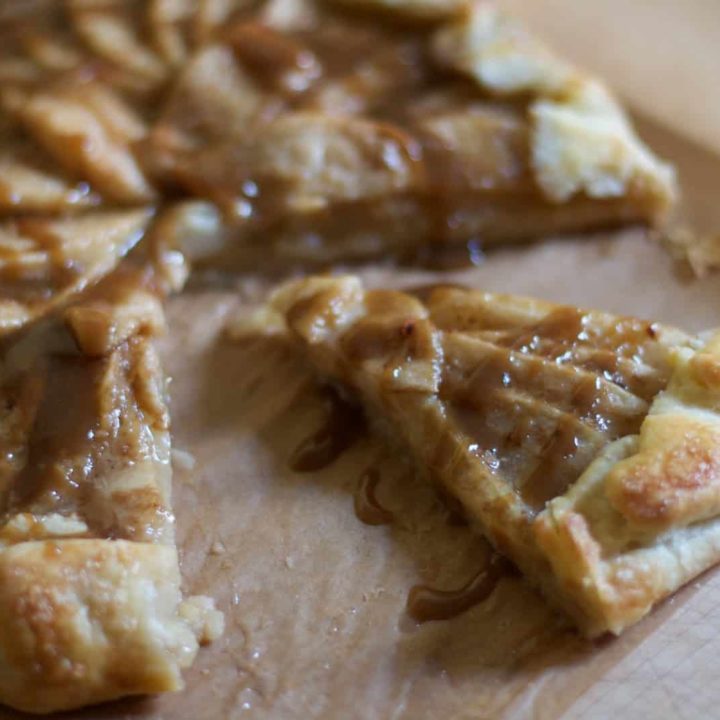 Toffee Pear Galette
Ingredients
1/2 batch of pie crust, single layer
1 egg white
course sugar for sprinkling
filling:
2-3 firm ripe pears peeled and sliced
1 tsp ground cinnamon
toffee sauce:
1/2 cup dark brown sugar
1/2 cup heavy cream
1/2 cup 1 stick butter
1/4 tsp salt
Instructions
Flatten dough into a round disc and cover with plastic wrap. Chill for at least an hour.
For Toffee Sauce:
Combine all ingredients in a medium sauce pan. Simmer on low until butter is melted and sugar is dissolved.
Raise heat to medium and cook for 8-12 minutes, stirring occasionally until sauce has reduced to about a cup.
When dough is chilled, on a well-floured surface, roll it out into a 10-12 inch round.
Gently move it to your baking sheet. Arrange pears around the inside, leaving a 2 inch border around the edge.
Fold the edges in, overlapping each over the other like an accordion.
Sprinkle cinnamon over the pears and brush or drizzle them with about 1/4 cup of the toffee sauce. (You'll drizzle more after baking.)
Brush the crust with the egg white and sprinkle with coarse sugar.
Bake at 375 for 45-50 minutes or until fruit is bubbly and crust is golden and firm. (You really want the bottom to crisp up so don't take it out too soon.)
Cool slightly and drizzle with more toffee sauce. (You may have some leftover- it would be delicious on ice cream!)
Nutrition Information:
Serving Size:

1 grams
Amount Per Serving:
Unsaturated Fat:

0g
Crust and sauce recipe adapted from: Martha Stewart