Tomato Soup with Beans and Fresh Pasta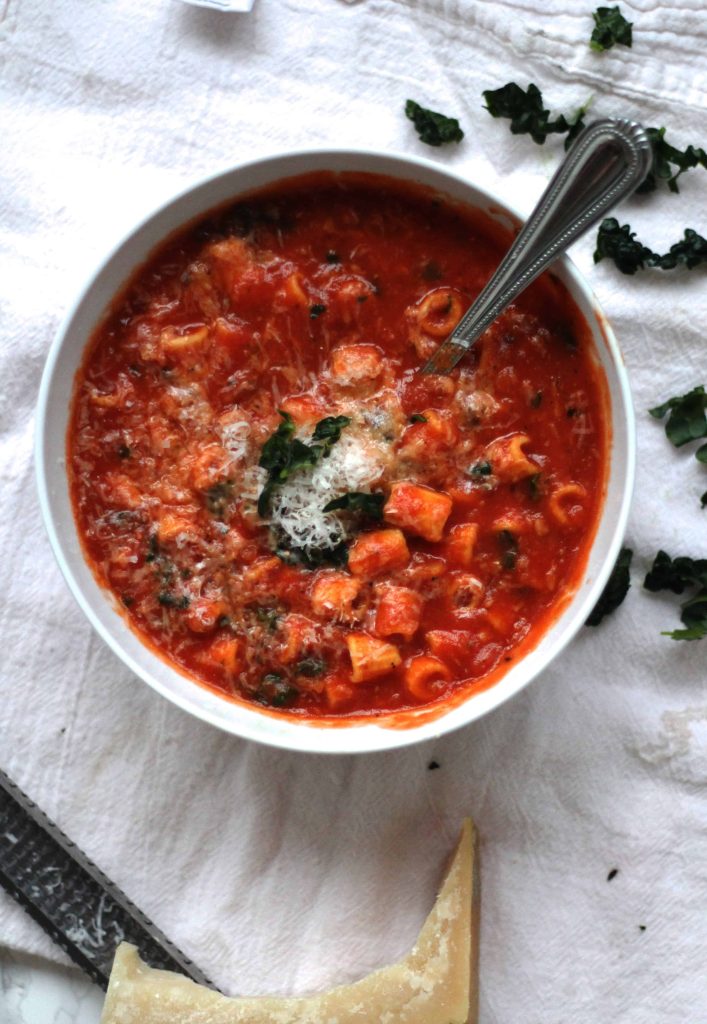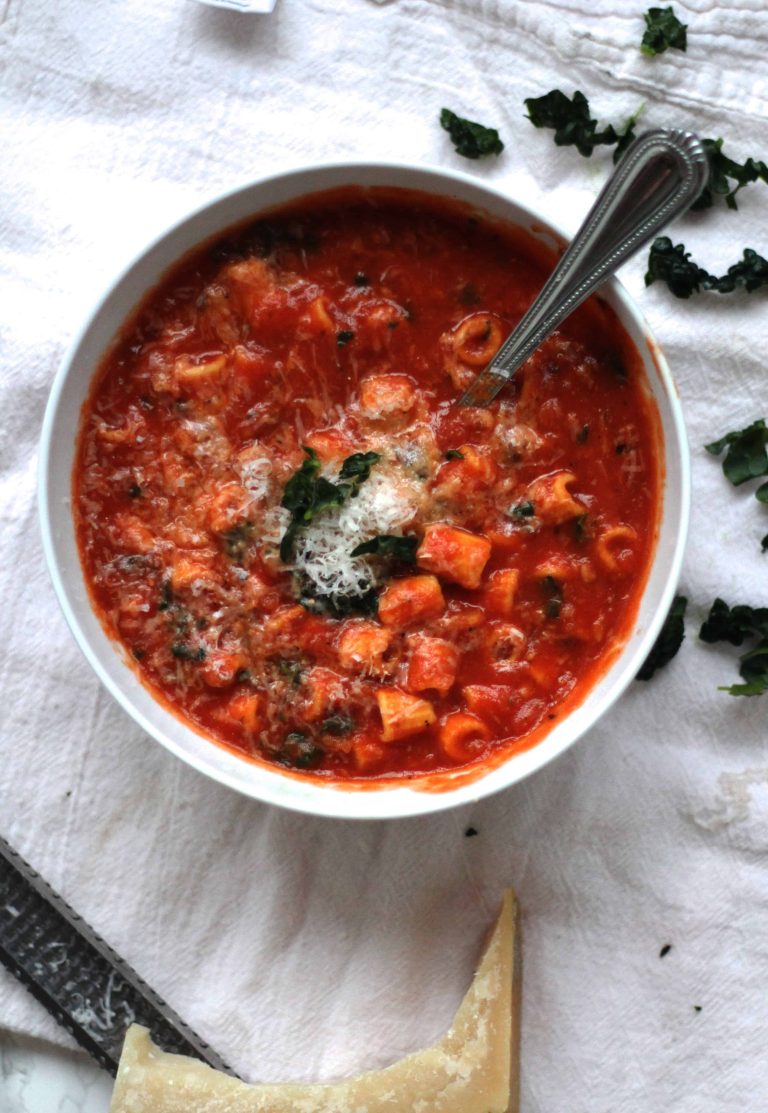 If you follow my instagram, you're well aware of my new found pasta making obsession. I received the Kitchen Aid Extruder attachment for Christmas, and I made a goal for 2017 to make fresh pasta every week. I have to tell you, resolutions involving pasta are my favorite ones to keep. I have a detailed post on homemade pasta in the works coming up soon, but I couldn't hold back my fresh pasta creations any longer. And since this recipe would be great with store bought pasta too, I figured it was worth sharing.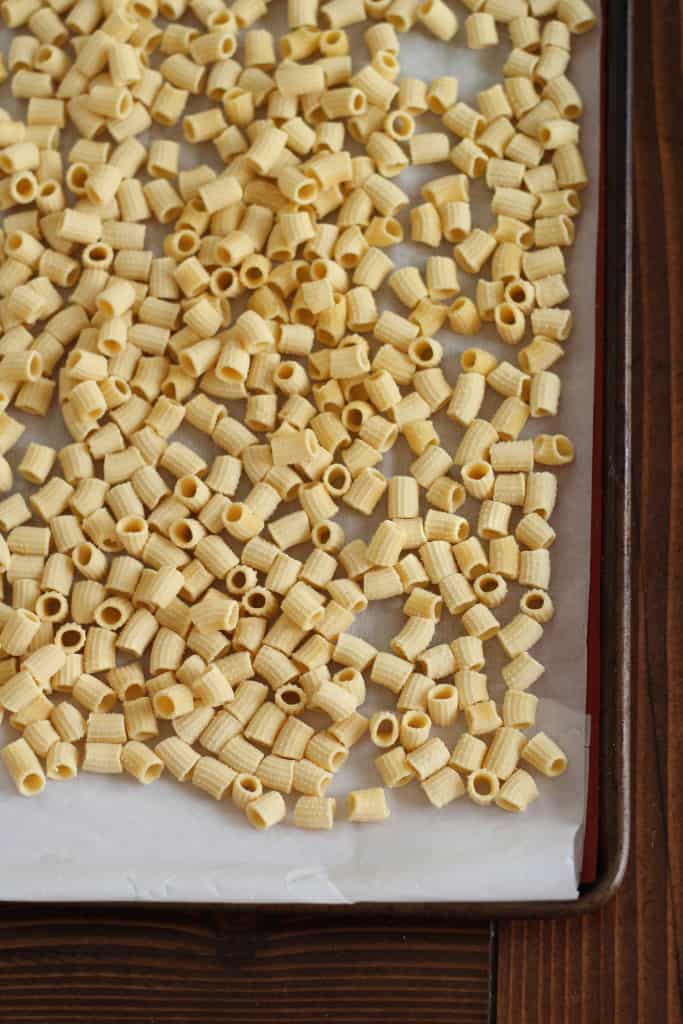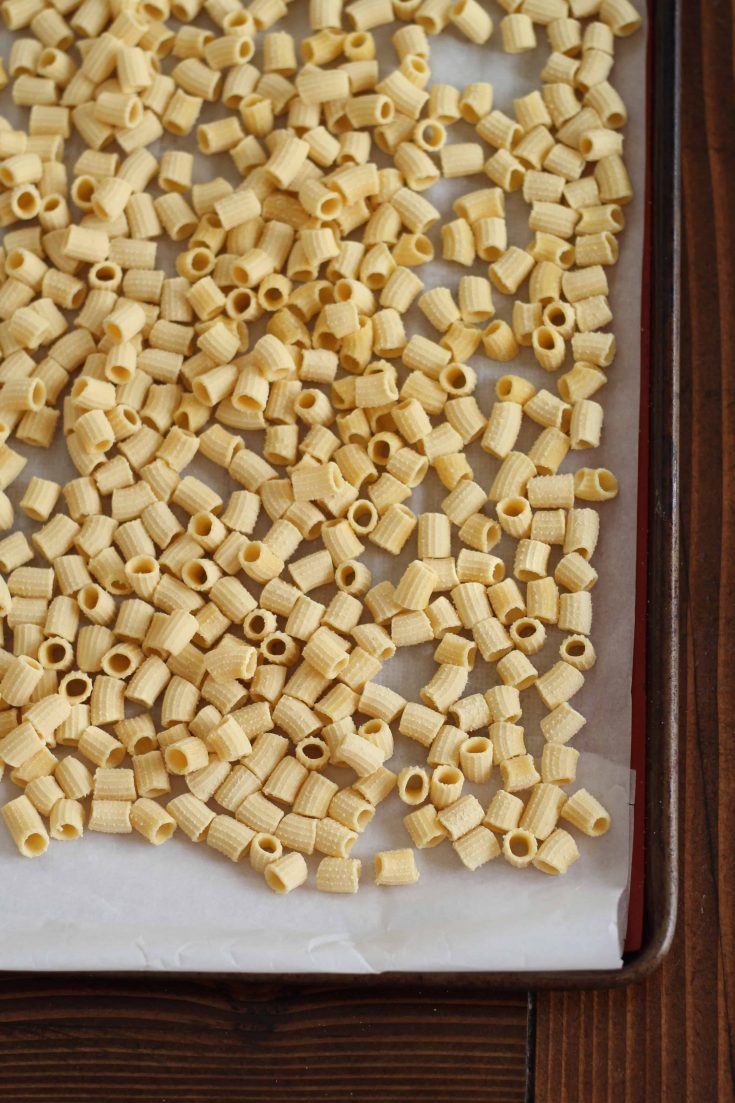 This tomato-based soup is full of the basics, garlic, onion, and spices, but the white beans (I used navy beans,) are roughly pureed before adding the pasta, making the texure hearty and hiding the beans from any picky eaters. (Hugo loves beans unless he sees that they are beans haha!) Then the pasta is added, cooking in the hot soup, and it is finished with some finely chopped spinach or kale and fresh parmesan cheese. This soup is easy, I'm talking 30 minutes start to finish, (not counting making the pasta fresh but that's pretty simple as well.) My entire family top to bottom gobbled it up which is always a win, and its really delicious. What more could you ask for a weeknight meal am I right?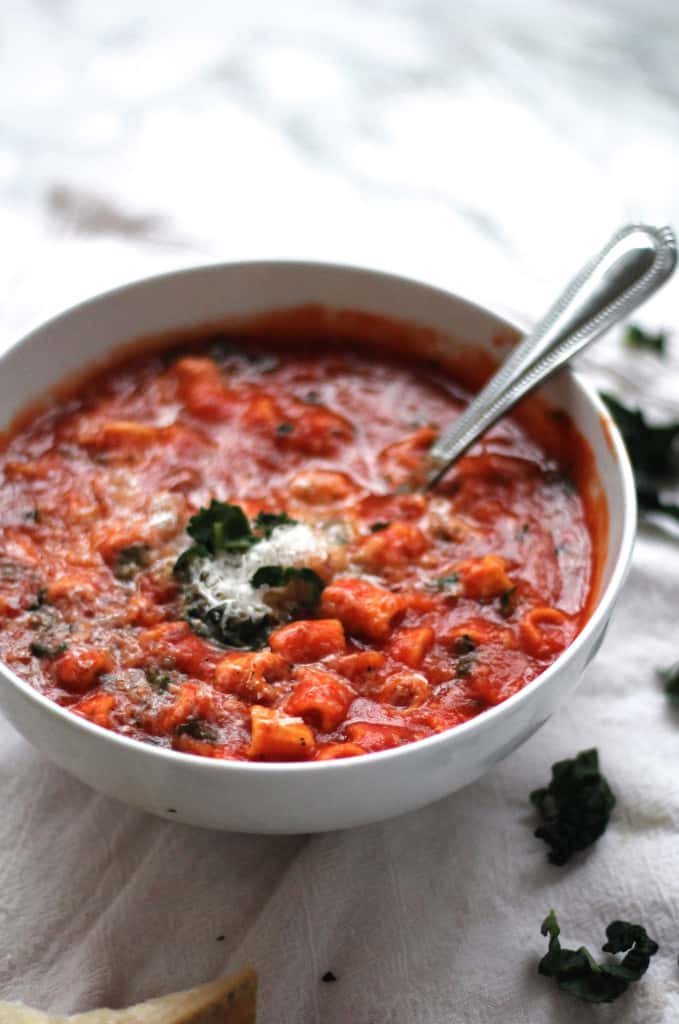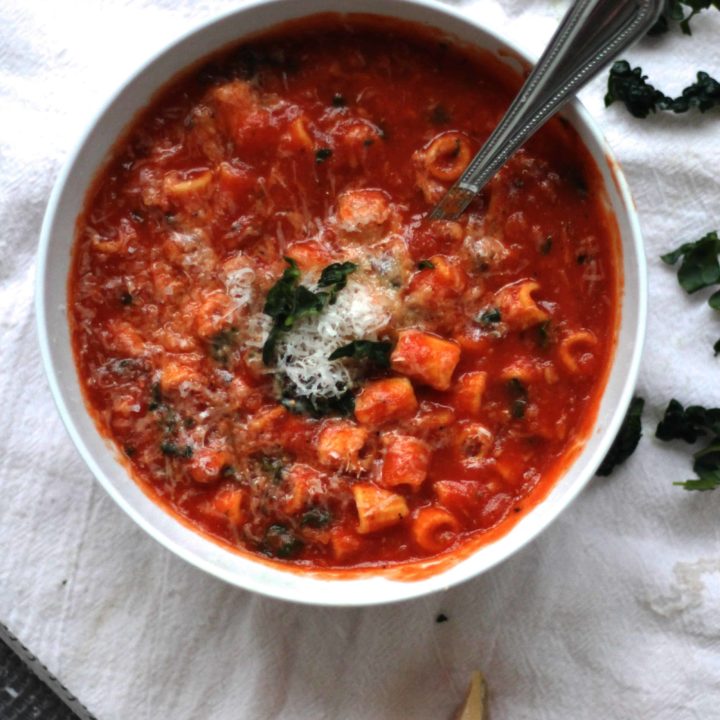 Tomato Soup with Beans and Fresh Pasta
Ingredients
extra virgin olive oil
1 medium sized onion, diced
3 cloves of garlic, minced
1 tablespoon fresh or dried oregano
salt & pepper to taste
2 15 oz cans white beans (I used navy)
2 15 oz cans crushed tomatoes
4 cups chicken stock
1/2 lb. of small pasta, (fresh or store-bought)
1 large handful fresh spinach or kale, chopped small
grated parmesan cheese
Instructions
In a large pot sauté the onion and garlic in the olive oil over medium-high heat. Add oregano, sat and pepper. Stir frequently until onions are clear and becoming golden.
Add the beans, stirring to coat in the oil/spices for 1-2 minutes
Add the tomatoes and stock, stirring to combine, and bring to a boil.
Use an immersion blender or regular blender to puree the soup as smooth as you'd like it. I leave in a bit of texture, a few whole bean pieces, but it can also be made smooth if that's how you like it.
Bring to a boil again and add the pasta. When pasta is cooked, reduce heat to low and add the greens until wilted.
Add more salt & pepper and finish with parmesan cheese