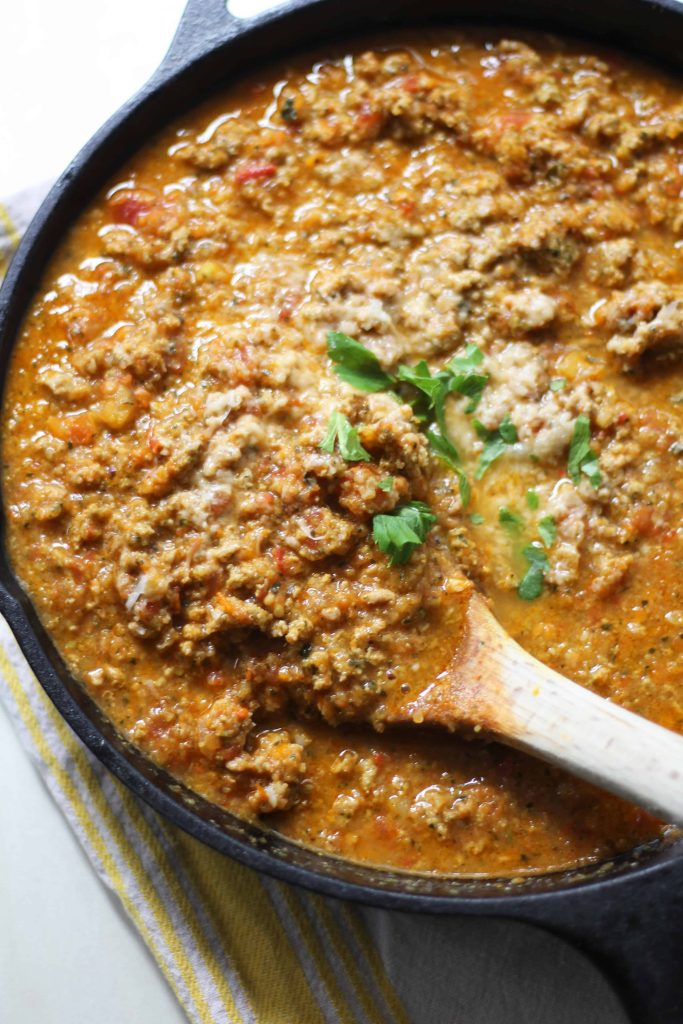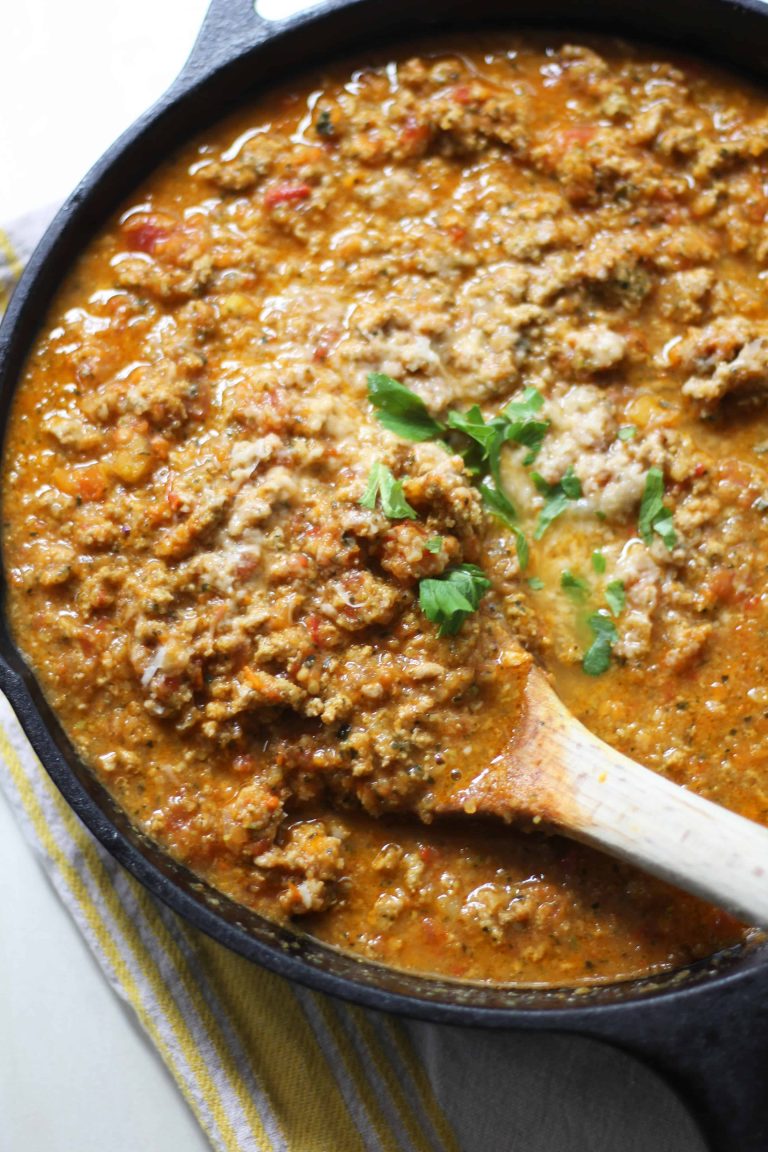 Coming from a city where we didn't own a car to one where everyone has and uses one, some adjustments have been made. Where before I could simply throw Fiona in a sling, Hugo in the stroller and walk 2 blocks to the grocery store for dinner fixins, now I have to plan better. We've been pretty good, like big grocery store trips on the weekends and meal planning, but then there's that day you realize you have nothing in mind and it's dinner time. Getting the kids in the car to run to the grocery store for a few ingredients is just too much work: (change Fiona's diaper, get Hugo to sit on the potty, both into car seats, both out of car seats and Fiona into a sling- Hugo into the cart etc. nothing easy about it!) Anyway- this day was last week. I had some turkey in the freezer and a bunch of random vegetables in the fridge, but no time to make something fancy and I wanted something Hugo would eat without a fight. As a result this pasta sauce was born and it was fabulous and I just had to share it with you!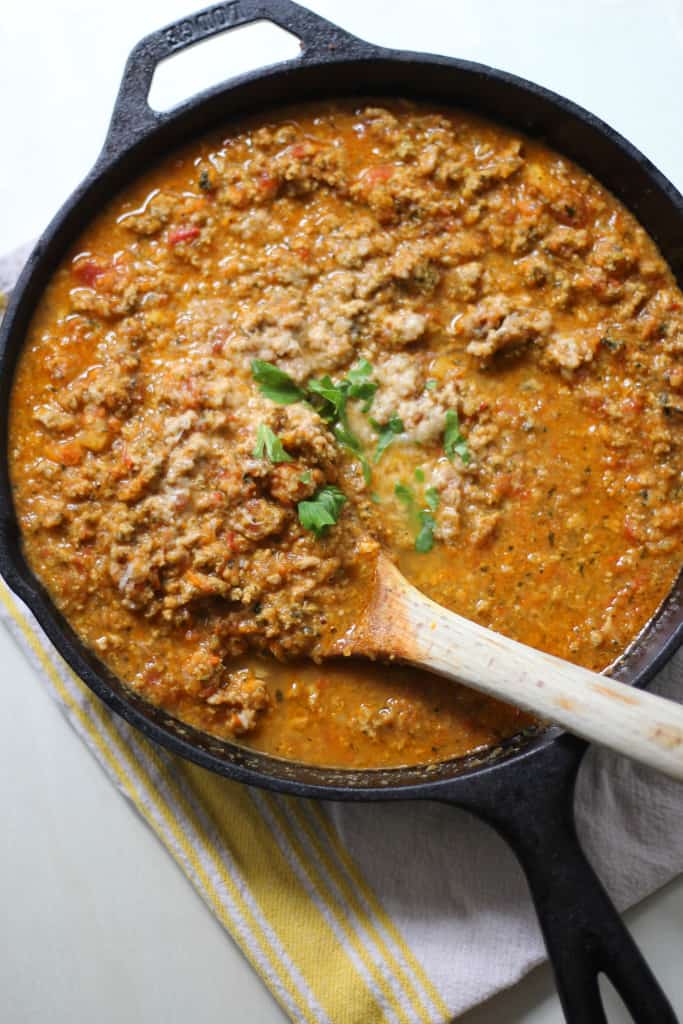 Two things to point out. 1- This entire recipe from start to finish took 20 minutes max. 2- This sauce contains a handful of kale, half a red pepper, a zucchini, and 4 gorgeous greenmarket tomatoes. Hugo gobbled it up and I was so proud of making something that had so much good stuff in it! I simply threw everything plus onion & garlic into the food processor. Blended it all up, sautéed it with some olive oil until simmering, added some salt, pepper, a little tomato paste and parmesan cheese, boiled some pasta and dinner was done. Easy, healthy, and really so good! The veggies could definitely be subbed out with whatever you have on hand. I'm sure spinach, broccoli, or carrots would all work well. I'm sure I'll be experimenting with different combos in the future as this meal has become a staple for sure. (Oh and if pasta isn't your thing, I made Andy's over riced cauliflower and he loved that too!)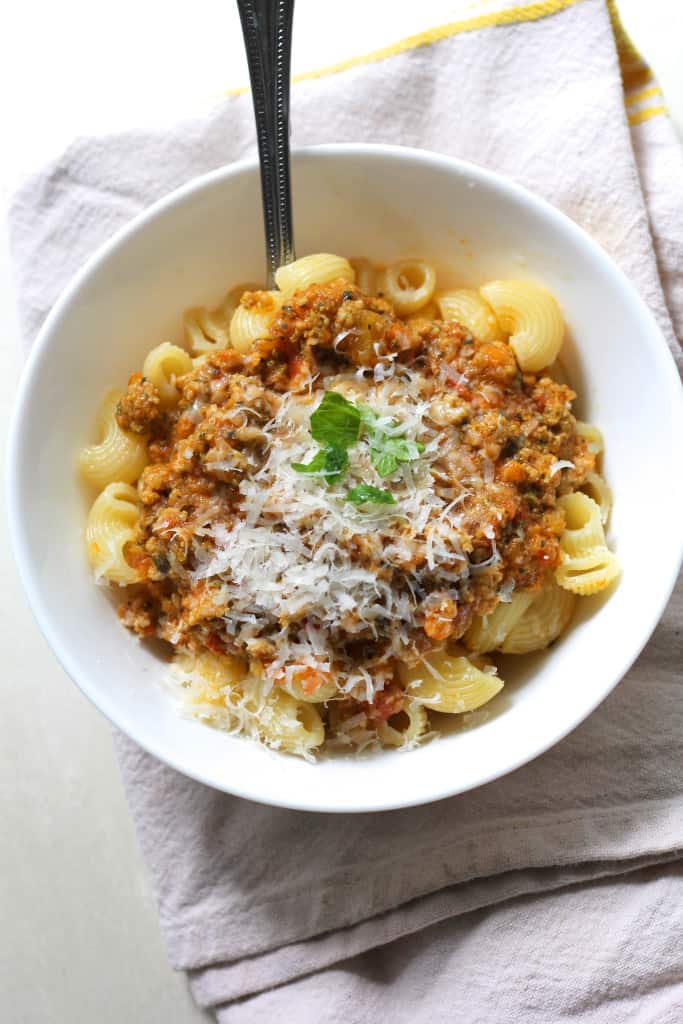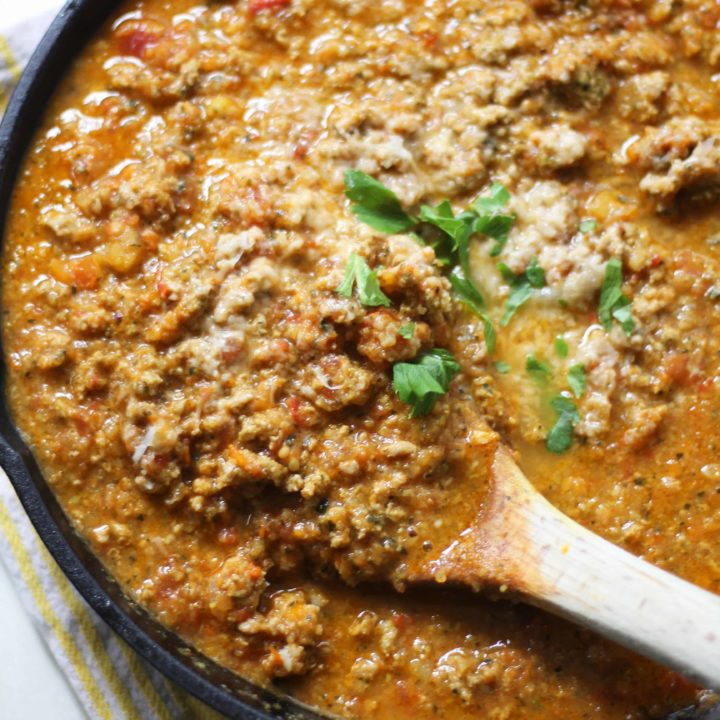 Turkey Vegetable Ragu
Ingredients
2 cloves of garlic
1 small onion
4 medium-sized tomatoes, or 3 larger ones (doesn't have to be precise)
1/2 a red pepper
1 medium sized zucchini
1 handful of kale
16 oz ground turkey, thawed
1 tablespoon of tomato paste (optional)*
grated parmesan cheese for topping
Instructions
Add all the veggies, onion & garlic to the bowl of your food processor. (Do this in 2 batches if needed.)
Pulse until finely chopped.
Add 2 tablespoons of extra virgin olive oil to a large skillet or saucepan over medium heat. Brown the turkey meat until cooked through.
Add the sauce from the food processor and stir in the tomato paste. Simmer for 10 minutes, adding salt and pepper to taste.
Top with grated parmesan cheese. Serve over pasta or other starch of choice.
Notes
*I added a little tomato paste to thicken the sauce a little, but you can leave it out if you don't have any on hand.