After a few months of hemming and hawing over the subject, I've finally made the switcher-oo to WordPress. Now you may not actually notice too many changes in terms of the layout and design, but I hope that the things I've changed make a difference in the ease of searching/using my recipes. Also- WordPress will allow me to continue to add new features in the coming months which I'm very excited about!
Now instead of just seeing a (usually not updated) list of links in the Recipe section above, you will see a well organized photo index that will make finding recipes from my site much easier! You can search by Category and for example below- see all my cupcake recipes.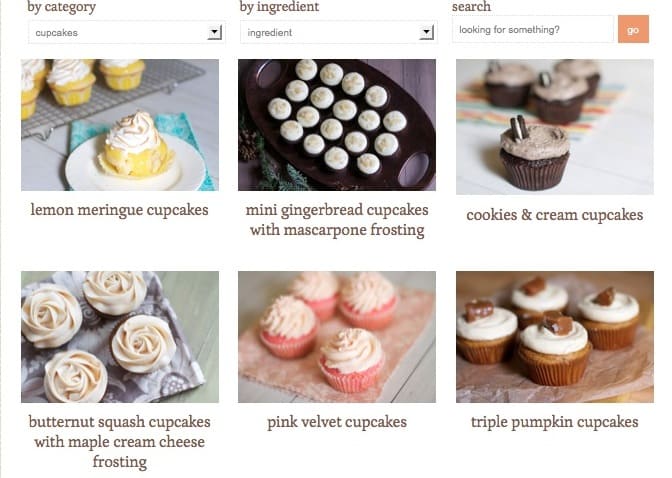 Or, search by ingredient if say you are in the mood for chocolate, or have some bananas you're dying to use!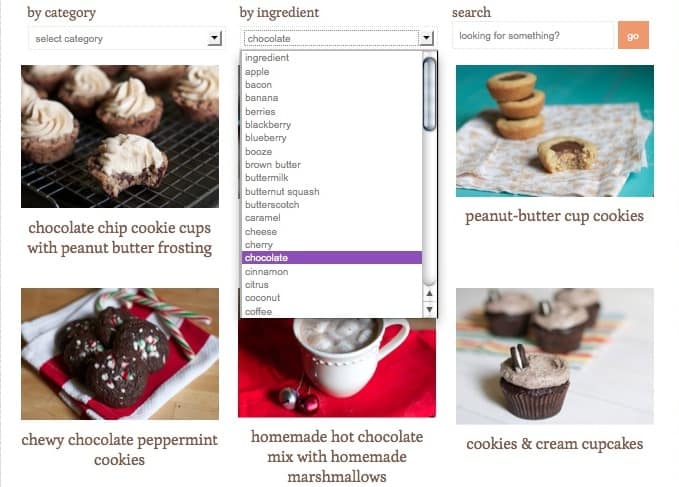 Another big change is the layout of the recipes themselves. After getting many requests to make it easier to print and save recipes using Ziplist- I've started using it and now my recipes are clean and easy to view/save/print!
Monster Cookies
Yield:
24-30 large cookies.
Ingredients
1 stick butter (softened)
1¼ c. brown sugar
1 c. sugar
2 cups of creamy peanut butter
3 eggs
½ tsp. vanilla
2 tsp. baking soda
½ tsp. salt
4½ c. quick oatmeal
½ c. M&Ms
½ c. chocolate chips
Instructions
Cream together the butter, sugars and peanut butter with an electric mixer until fluffy and creamy.
Add the eggs and vanilla mix until just combined.
Add the baking soda and mix. Fold in the oats and then the chocolate chips and M&Ms.
Using medium/large cookie scoop or spoon, place rounded balls of dough onto a parchment-lined cookie sheet and press down slightly.
Bake for 11 - 12 minutes at 375 degrees.
Please keep in mind that I have to manually switch every old post to the new recipe format, so while I've made some progress over the weekend, some older recipes are still in the old format. I'll get them all switched soon!
Anyway- I hope you like the changes! I am so grateful to the wonderful Shay Bocks who not only designed my site, but facilitated my switch with such patience. I couldn't recommend her more!
If you notice anything glitchy or weird with the site please let me know! I'm still experimenting with plug-ins and comment platforms. Any WP users have suggestions?