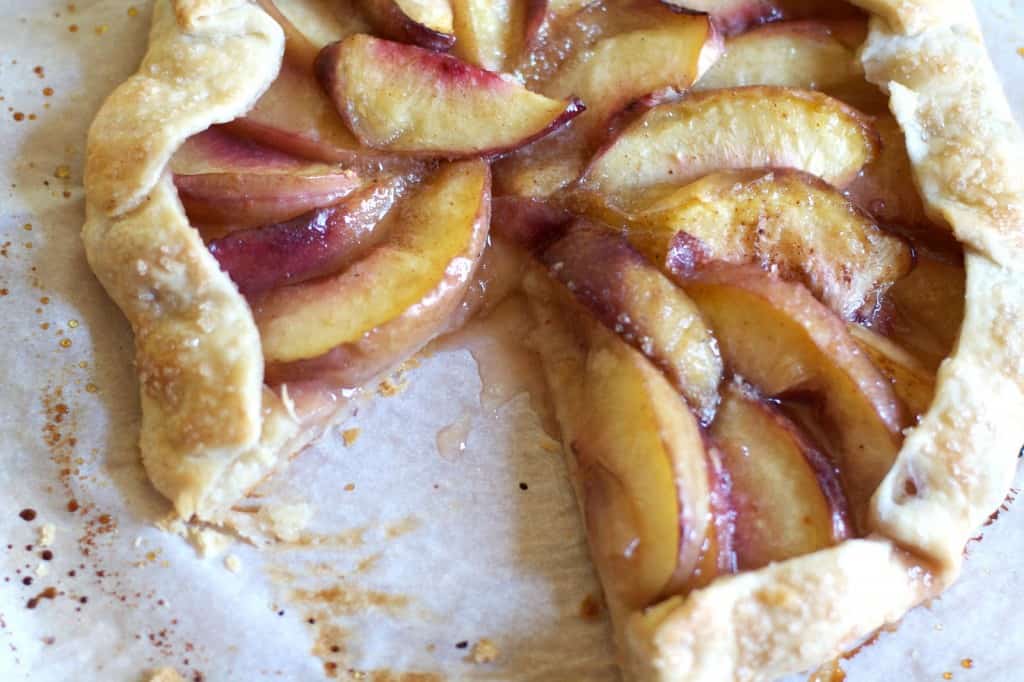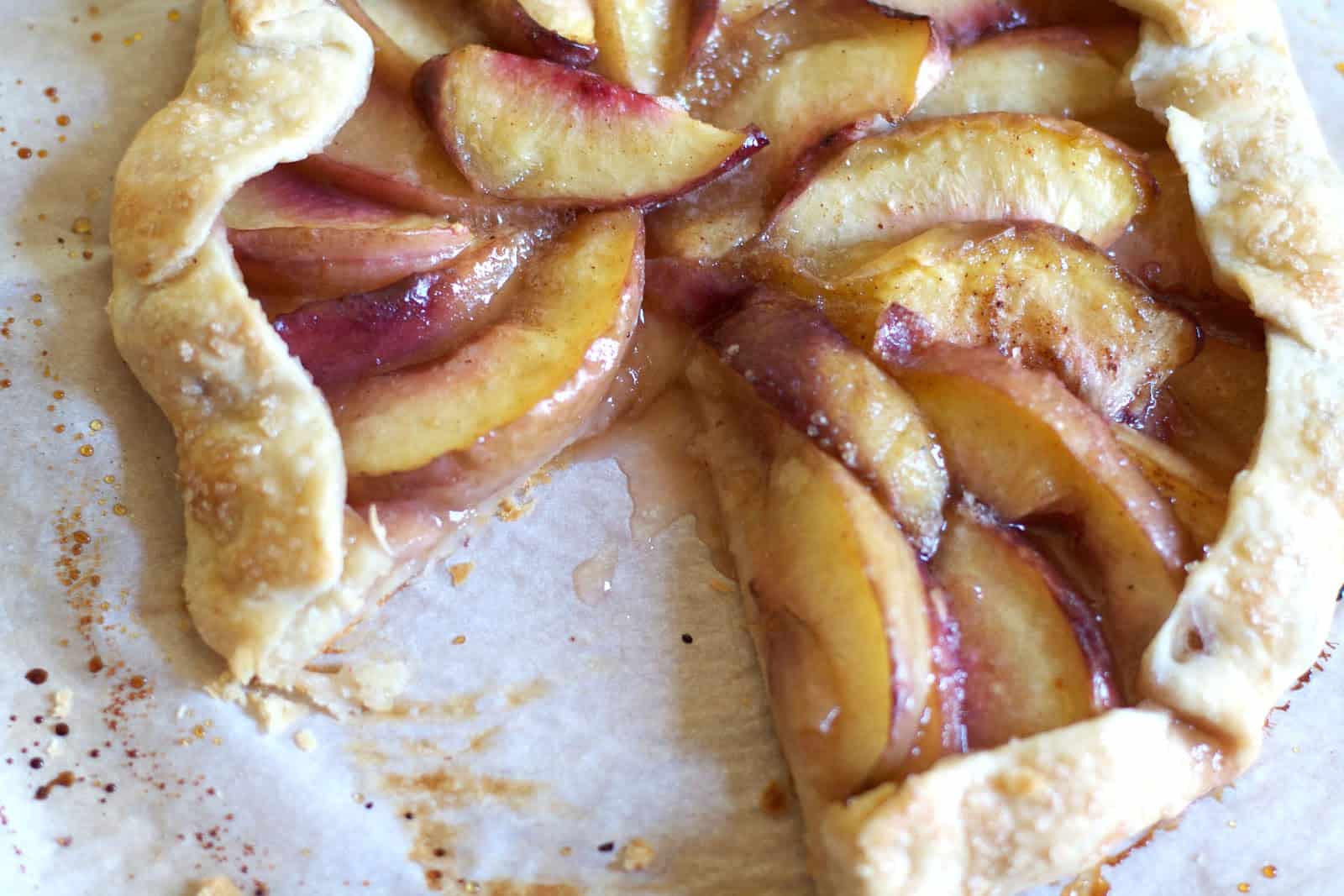 I don't have a lot of words for you today. With 9 days until the upcoming wedding- my brain feels a bit fried. I've been baking every day this week, trying to tally up some good things to share with you while I'm gone! (don't worry- baking has kept me sane!) So- as I write posts for 2 weeks in the future, I don't have many anecdotes or banter. But I DO have a gorgeous white nectarine galette that was so simple to make and so delicious with a cup of coffee!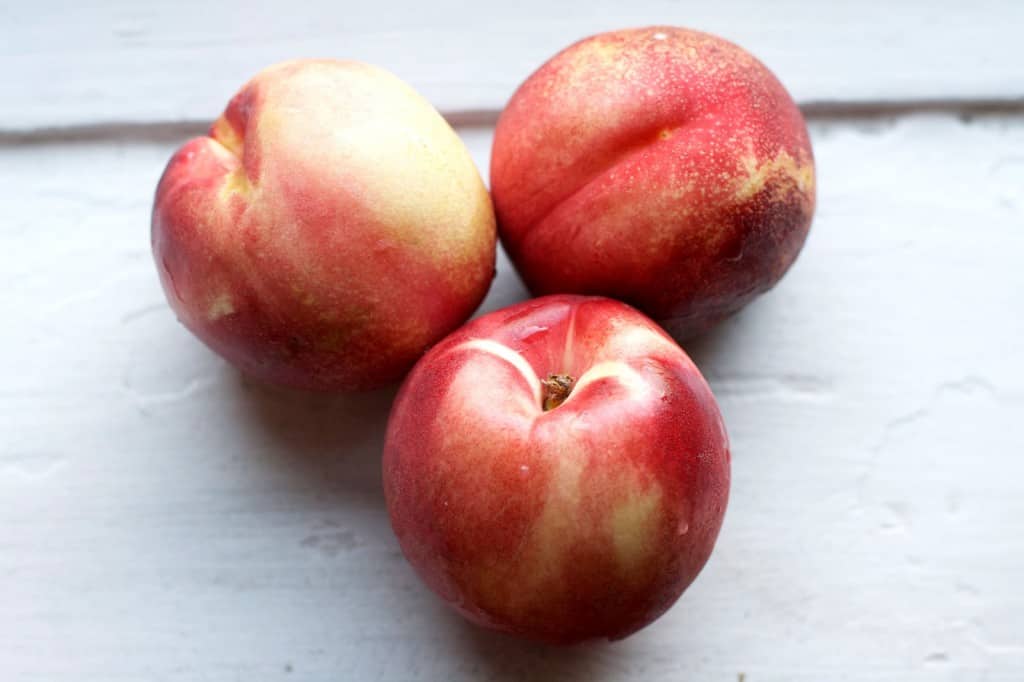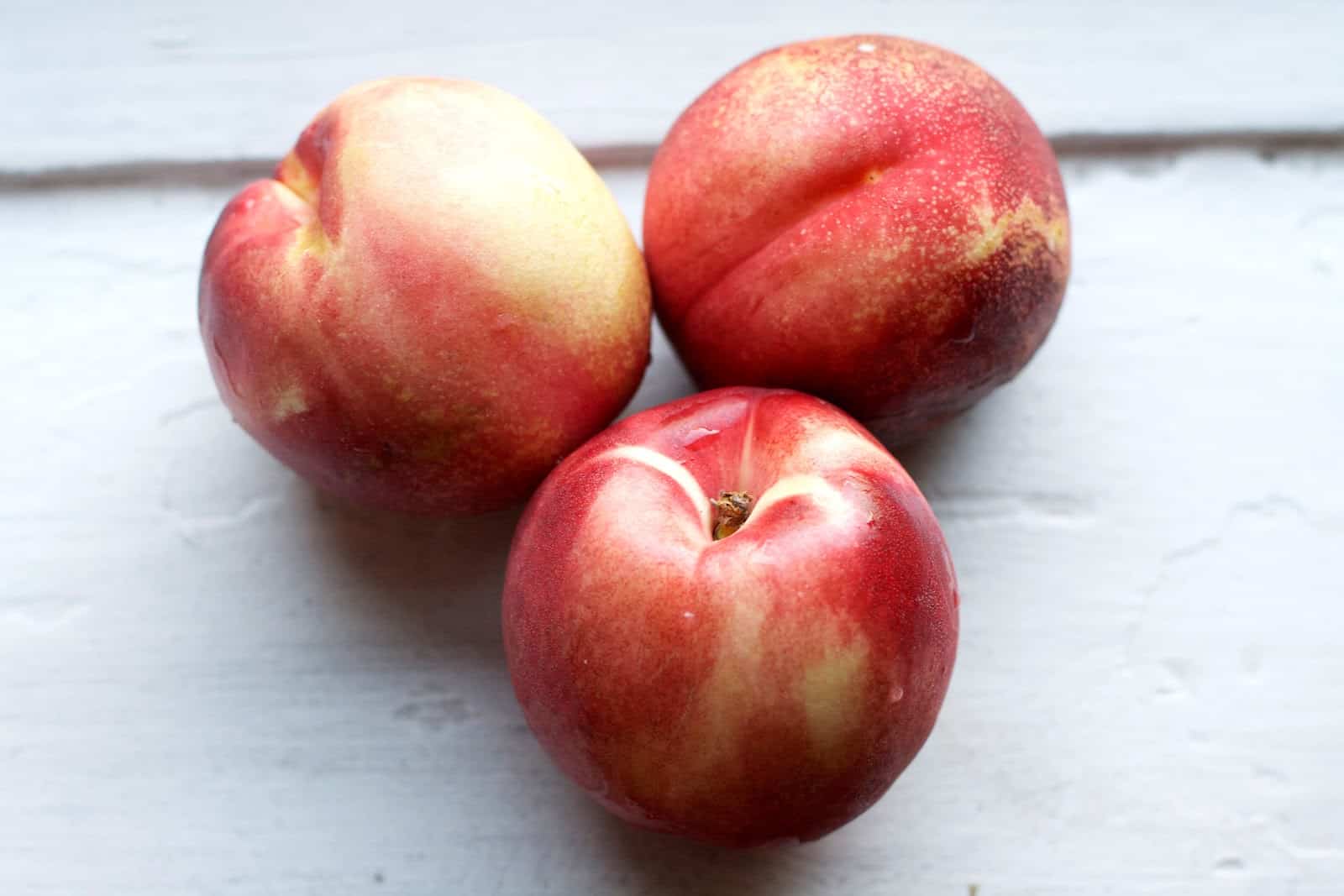 I didn't know until recently that nectarines came in a white variety. They taste just as good as the normal ones, with a hidden white fruit inside.
This is the first time I've ever made a galette. It's really very simple. Basically just a round of pie crust, filled with ripe fruit.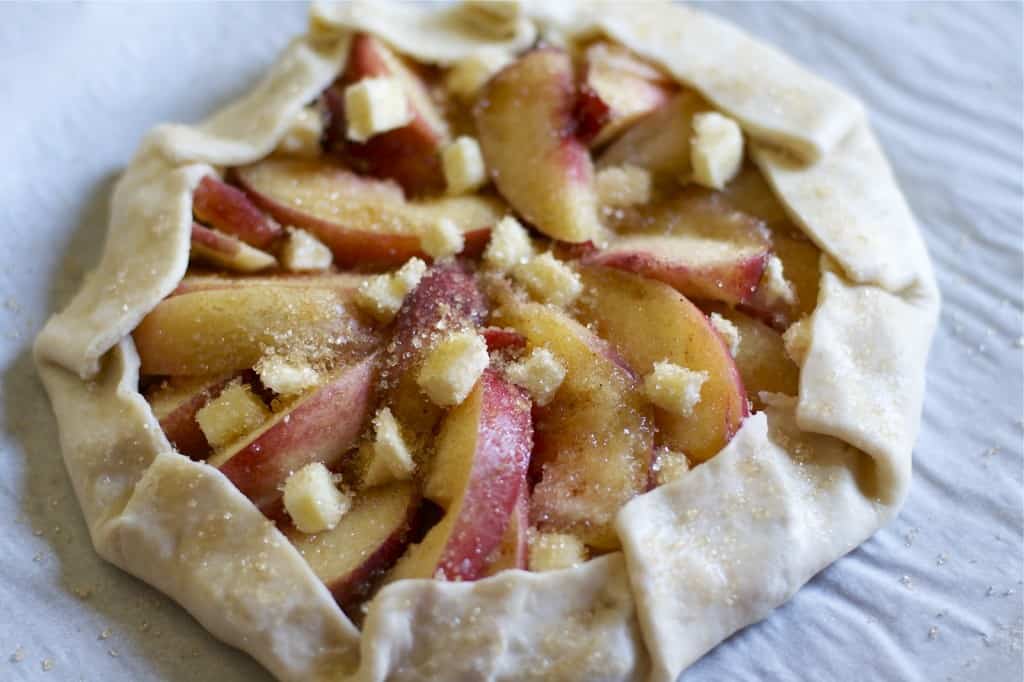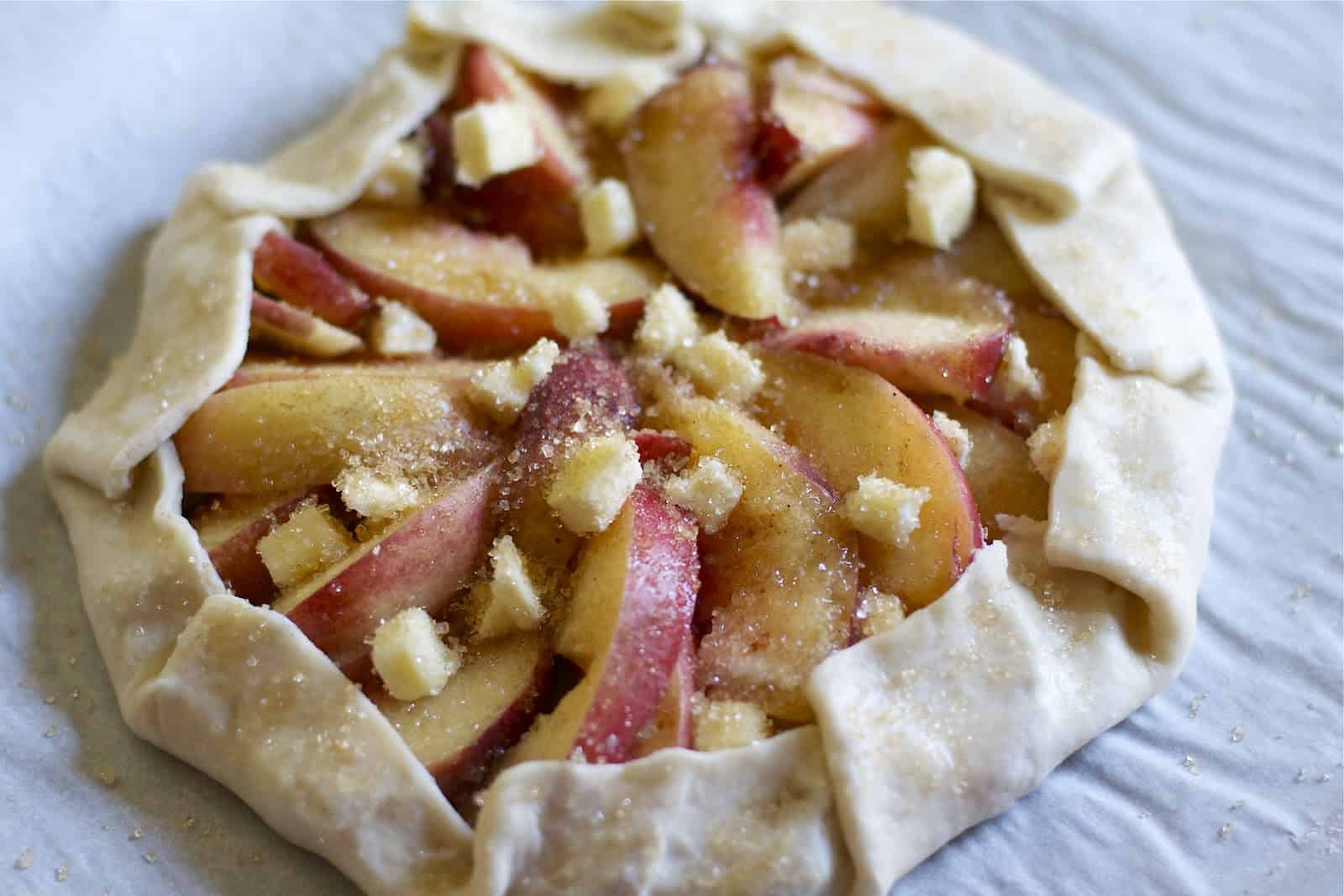 The corners get folded in, and pats of butter and a sprinkling of sugar get added to make it even more delicious.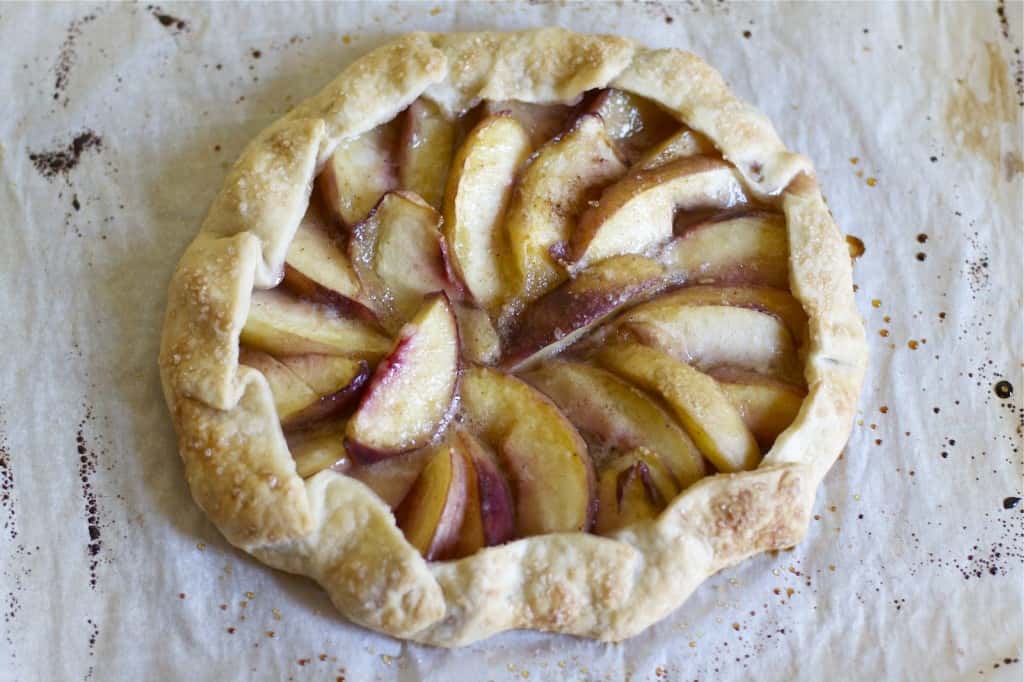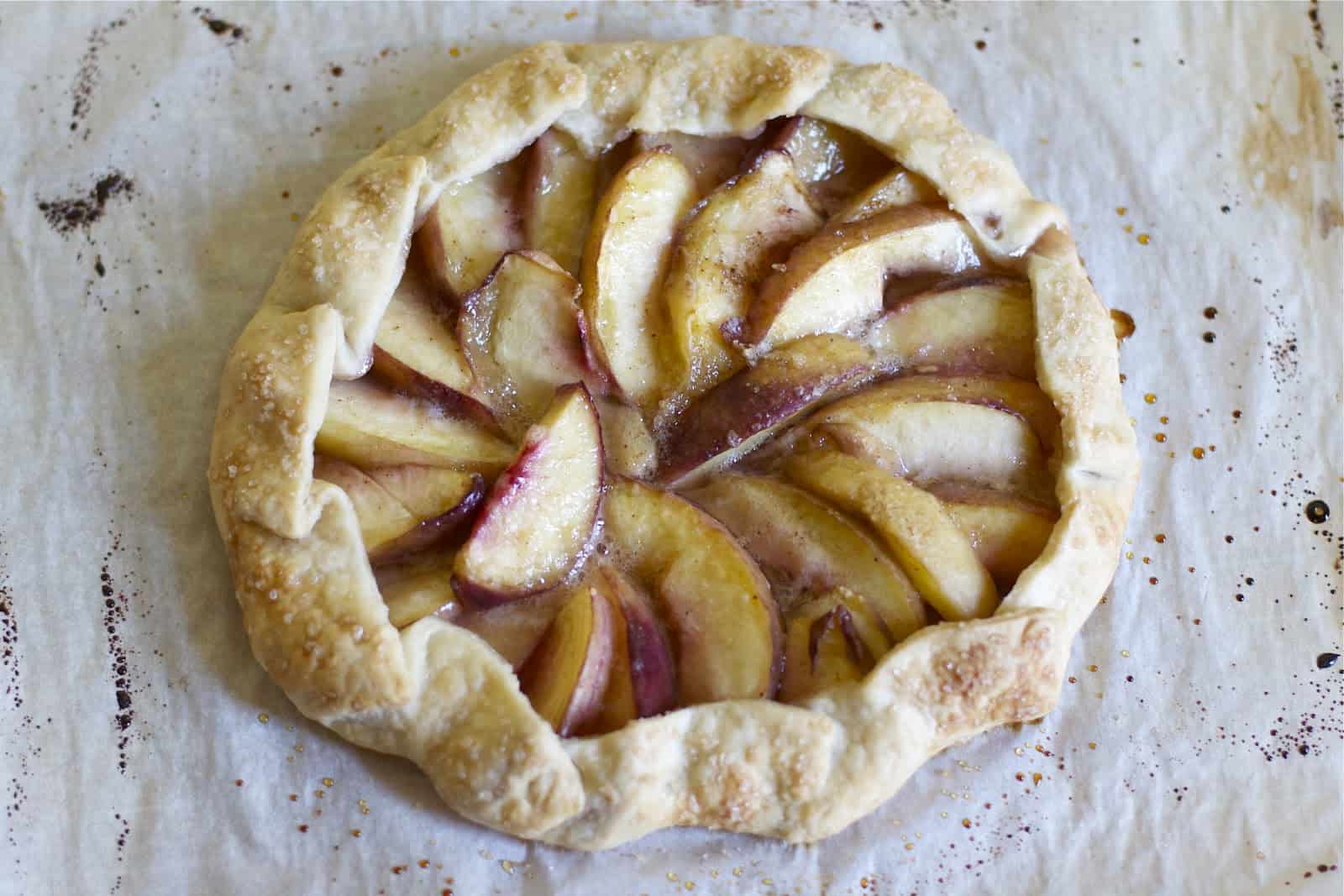 After a bit of baking, the fruit is soft and bubbly, and the crust is flaky and golden. Perfect. Yum.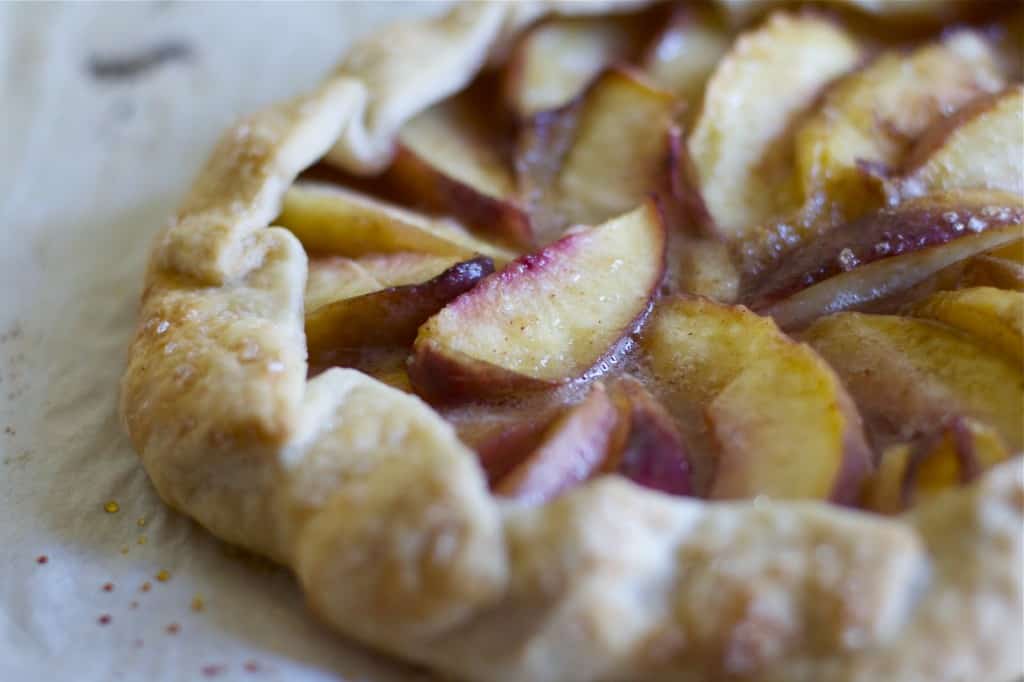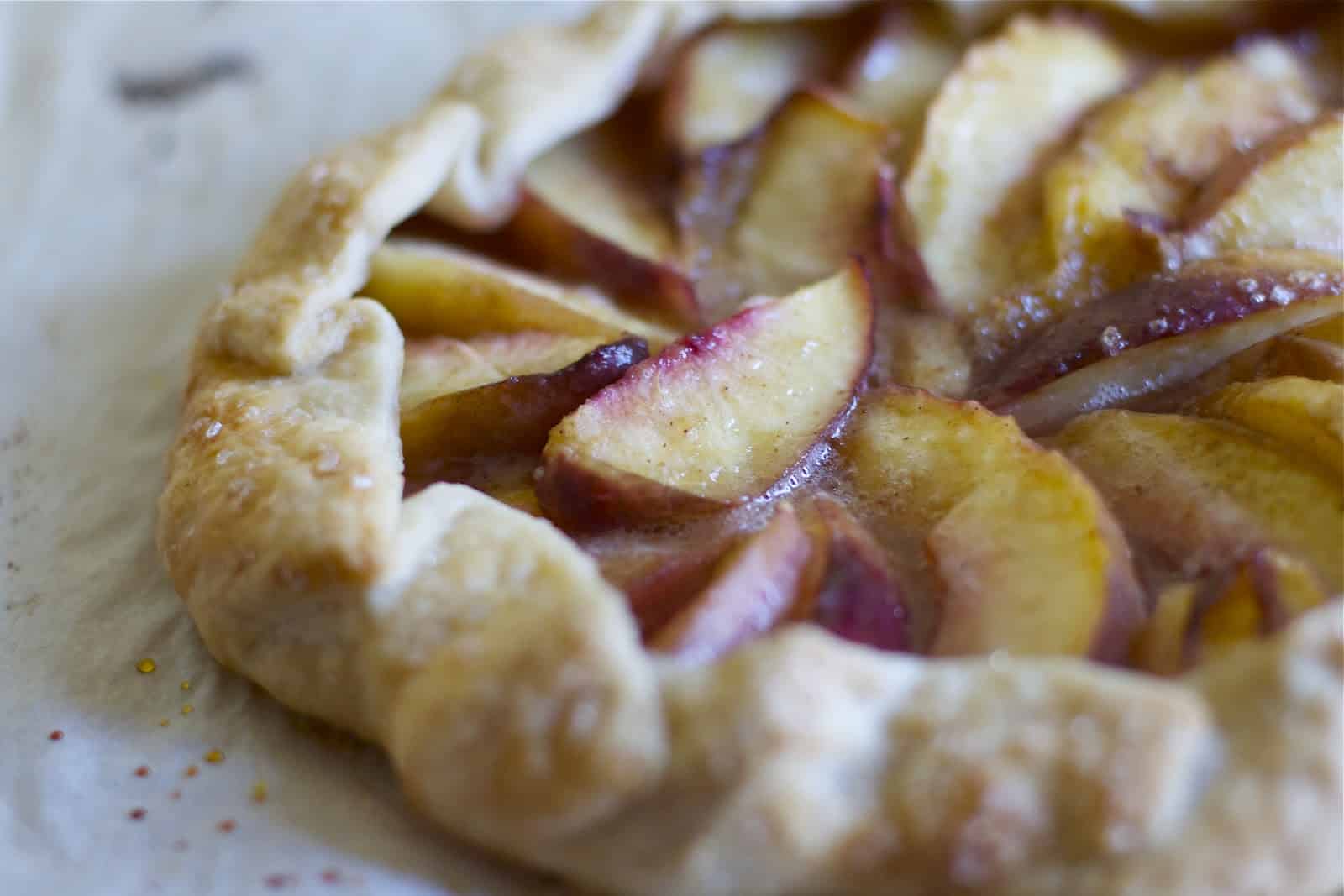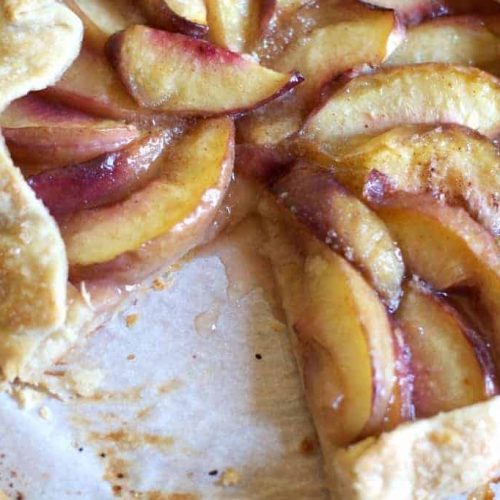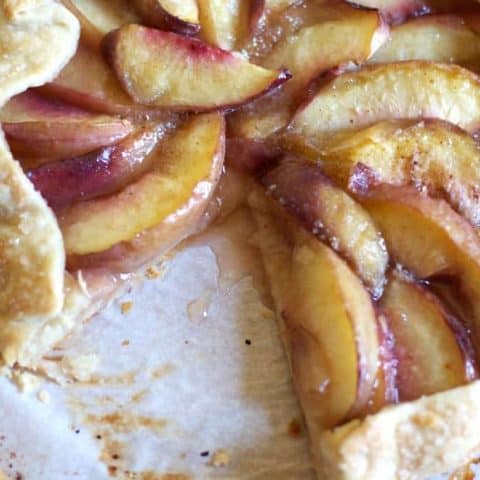 White Nectarine Galette
Ingredients
Crust:
1 cup unbleached all-purpose flour
1/2 teaspoons sugar
1/8 teaspoon salt
6 tablespoons 3/4 stick or 3 ounces unsalted butter, chilled, cut into 1/2–inch pieces
Filling:
3 white nectarines, or regular ones cut into thin slices
1/2 tsp cinnamon
1/4 tsp ground giner
1/8 tsp ground nutmeg
3 tablespoons turbinado sugar
2 tablespoons unsalted butter, cut up
Instructions
For the Crust:
Combine the flour, sugar, and salt in a large, mixing bowl. Cut in six tablespoons of the butter with a pastry blender or two knives, mixing until the dough is crumbly with no pieces bigger than small peas.
Drizzle four tablespoons ice water over the mixture, and use a rubber spatula to pull the mixture together. Gather the dough into a mound (either in the bowl or on a counter) and gently knead it together, for just a few seconds. If it's not coming together, add more ice water, a tablespoon at a time, until it does.
Wrap dough in a flat disc in plastic and refrigerate for at least 30 minutes before rolling out.
When you are ready to roll out the dough, let it soften slightly in room temperature so that it is malleable but still cold. On a lightly floured surface, roll out the disk into a 14-inch circle about 1/8 inch thick. Transfer the dough to a parchment-lined baking sheet and refrigerate another 1/2 hour before using.
When you're ready to assemble, gently toss the nectarine slices with the spices and toss gently until well-coated.
Arrange them on the crust- leaving a good 2 inch border around the outside edge. Sprinkle fruit with 2 tablespoons of the sugar. Fold the edges of the dough toward the center, overlapping slightly and partially covering the fruit. Brush the dough with 2 teaspoons water and sprinkle with the remaining tablespoon of sugar.
Bake at 375 (F) for 35-40 minutes-or until the crust is golden and the fruit is bubbly.
Nutrition Information:
Serving Size:

1 grams
Amount Per Serving:
Unsaturated Fat:

0g
Recipe adapted from:
Smitten Kitchen
and
Real Simple