Whole Wheat Cheddar Crackers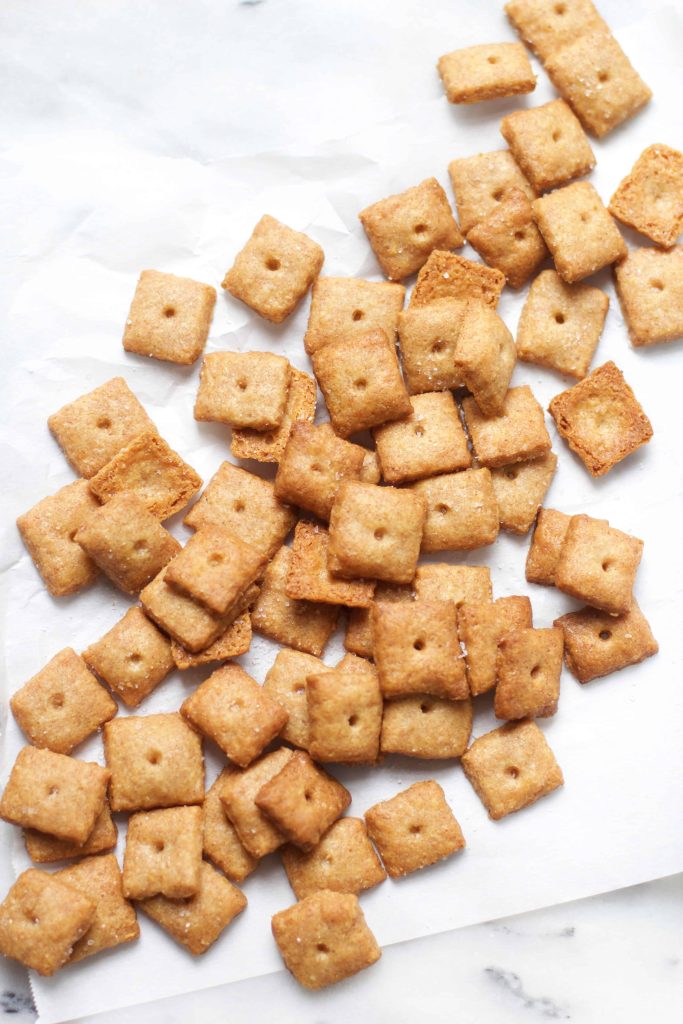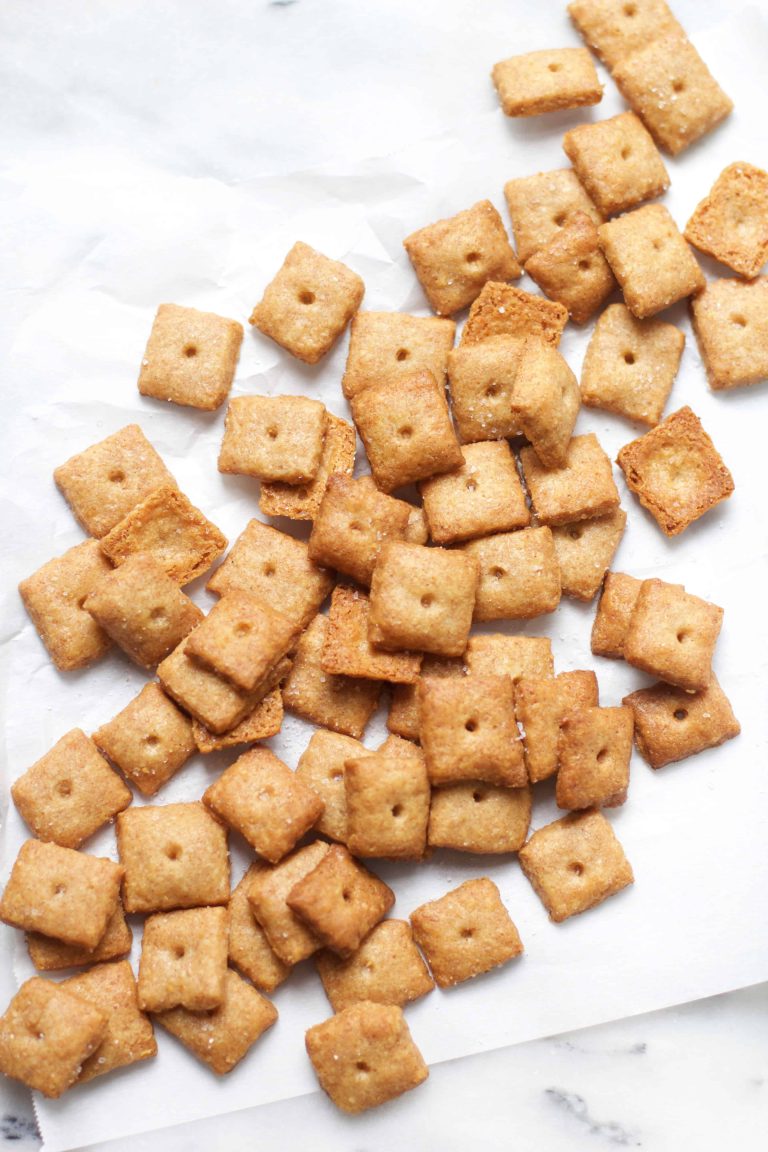 Most Moms of toddlers would agree that there are usually snacks in your house that we like to refer to as "money snacks." You know the thing that no matter where or when or what situation your child will happily gobble up as many as you give them? We have three over here. Raisins, cucumber slices, and cheddar bunnies. Dang those crispy little things are actually pretty good and addictive! I've found myself mindlessly dipping my hand back into the box on more than one occasion. I don't mind Hugo eating processed snacks once in awhile, but since he loves them so much, (and would seriously eat a handful every day if I let him,) I figured it was time to figure out a healthier homemade version.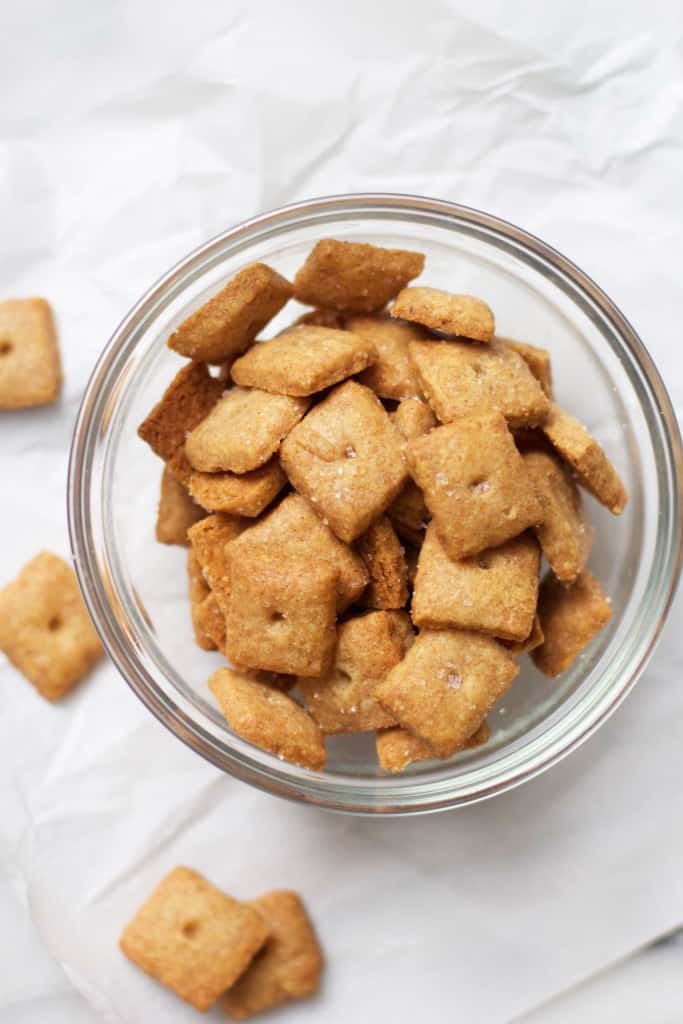 These crunchy snacks are made with whole wheat flour, cheddar cheese, butter, and not much else. I added a little salt and smoked paprika for fun, but you could do a pinch of garlic powder or any other spice you like. They were made, baked and ready to eat in about 30 minutes which is awesome for last minute munchies. Next time I think I'll make a ginormous batch and freeze them since we go through them so quickly.
Hugo approved!!!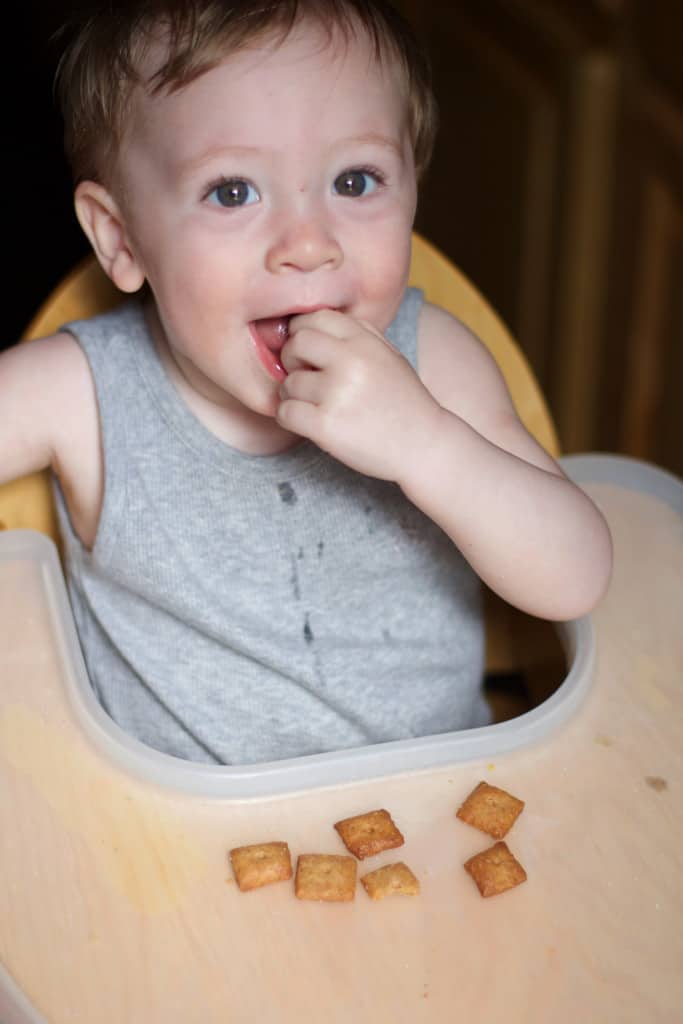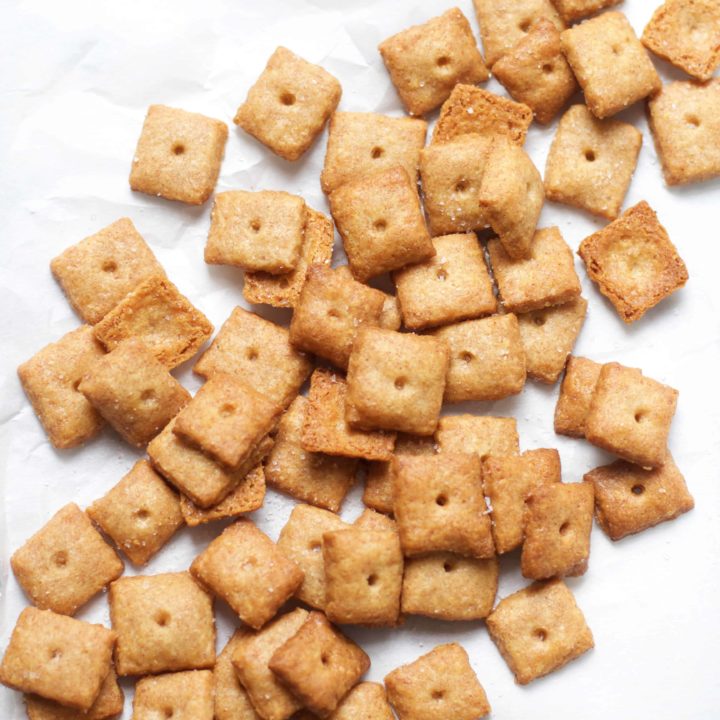 Whole Wheat Cheddar Crackers
Yield:
4 -6 dozen crackers
Ingredients
8 tablespoons of unsalted butter, cold
3 cups grated cheddar cheese
1 1/2 cups whole wheat flour
dash of smoke paprika
sea salt for sprinkling
Instructions
Preheat oven to 350F.
In the bowl of a food processor, combine the butter, cheese, flour and paprika. Process for about a minute, or until the mixture comes together in a ball.
Press the dough between two sheets of parchment paper and roll to 1/8 inch thickness. Use a rotary cutter to trim the edges and create a large rectangle. Use a small cookie cutter to cut out small shapes our use a rotary cutter to cut the dough into 1-inch squares. Use a skewer to poke a hole into each cracker and transfer to a parchment lined cookie sheet- with the crackers just slightly spaced apart. (They don't spread much.) Sprinkle with sea salt.
Bake for 10-13 minutes, or until the crackers are golden and getting toasty on the edges. (The bake time will depend on how big you cut them to be.)
Let crackers cool slightly before eating.
Nutrition Information:
Yield:

4
Serving Size:

1 grams
Amount Per Serving:
Unsaturated Fat:

0g