Brown Butter Frosting Recipe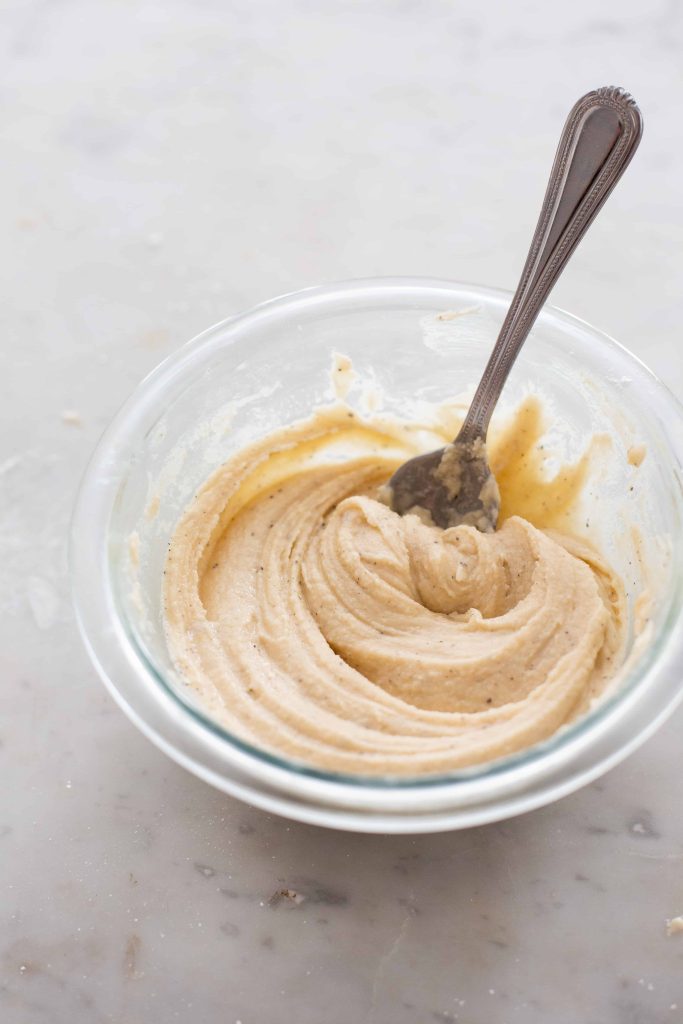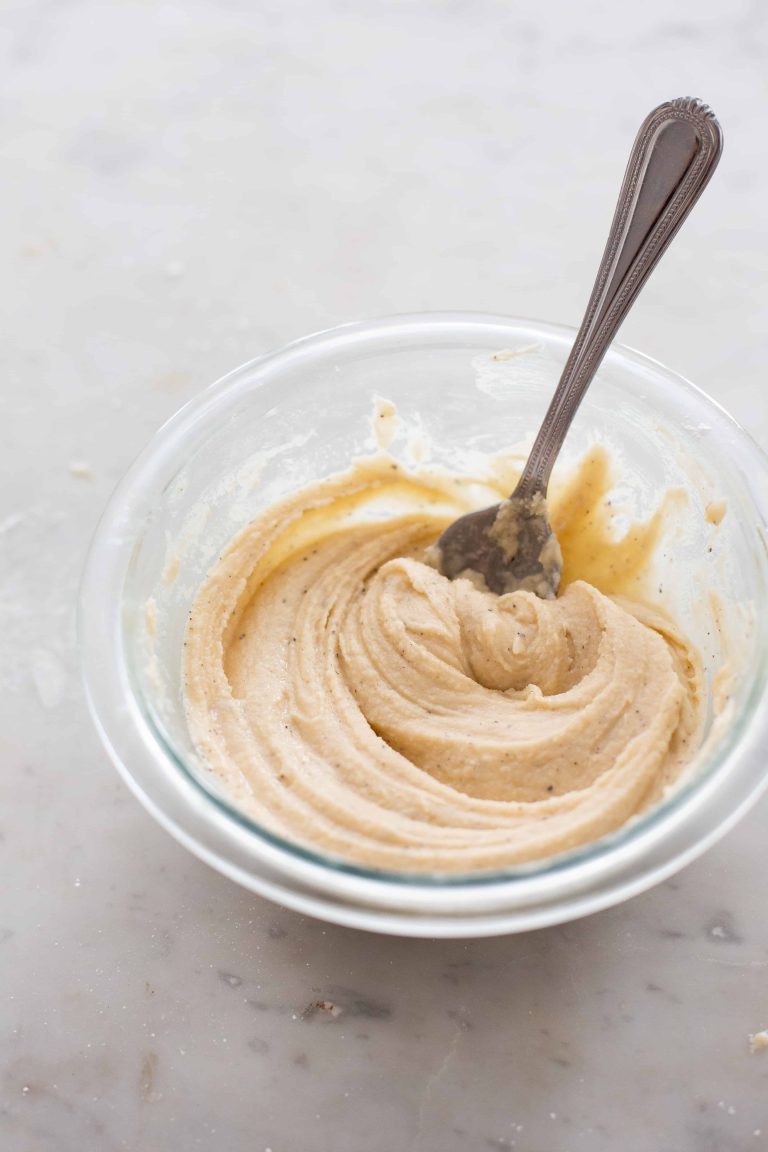 Brown Butter Frosting uses basic ingredients but takes your frosting or icing to the next level with the toasty, caramel like flavor of browned butter. Brown butter is one of my favorite ingredients for baking and cooking and this frosting is the best! (Check out my favorite recipes that use it at the bottom of the post!)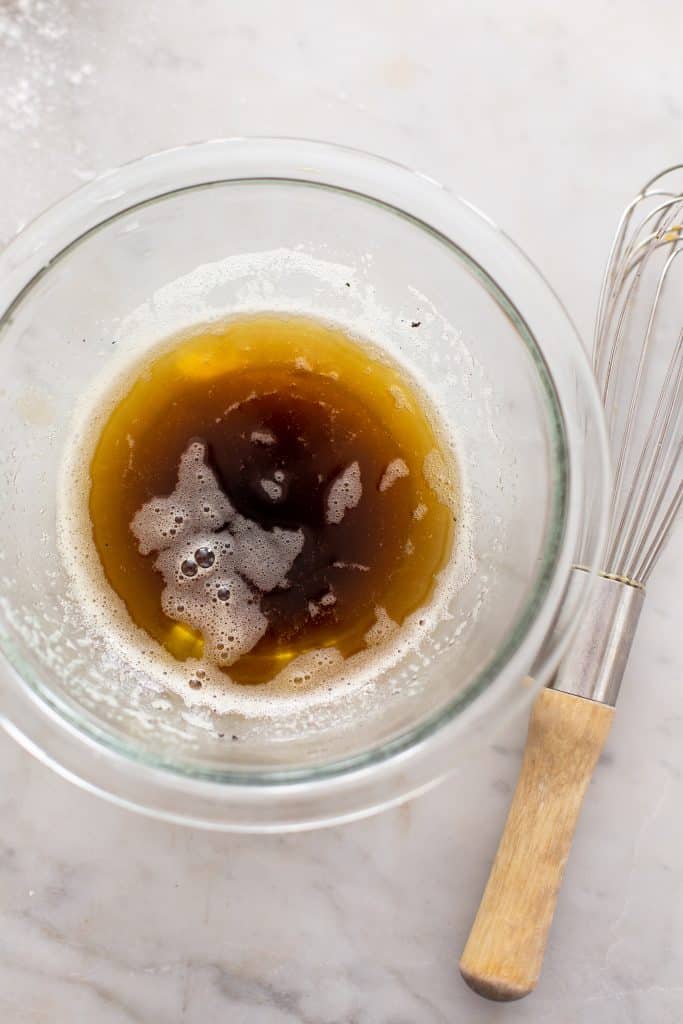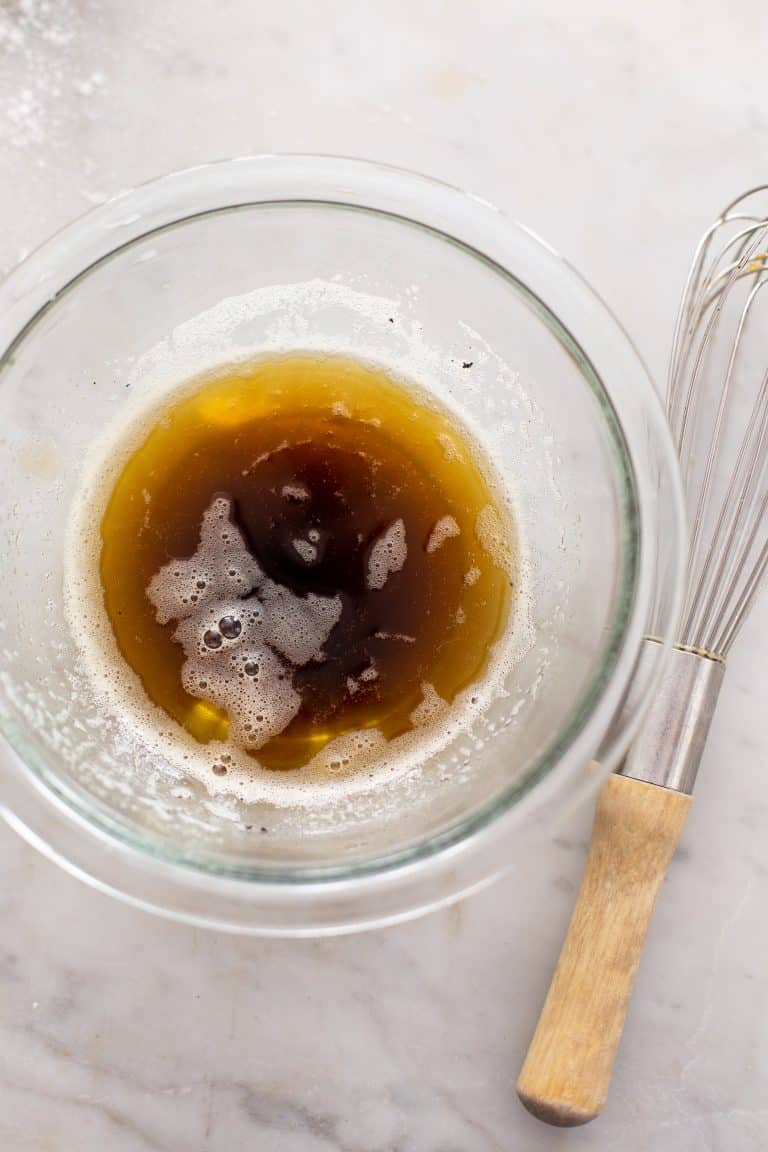 First step: Heat butter over medium heat in a small saucepan. Watch the milk solids separate and little brown bits start forming. Scrape up all the browned bits from the bottom of the pan and transfer the browned butter to a large bowl using a rubber spatula. With an electric mixer whip it on low speed with the powdered sugar. (You can also put the butter in the bowl of a stand mixer with a paddle attachment, but I think a hand mixer is fine too! As the sugar incorporates increase to medium speed until the frosting is a beautiful golden brown and smooth and fluffy. You can frost your cake at this point or let the frosting become more room temperature.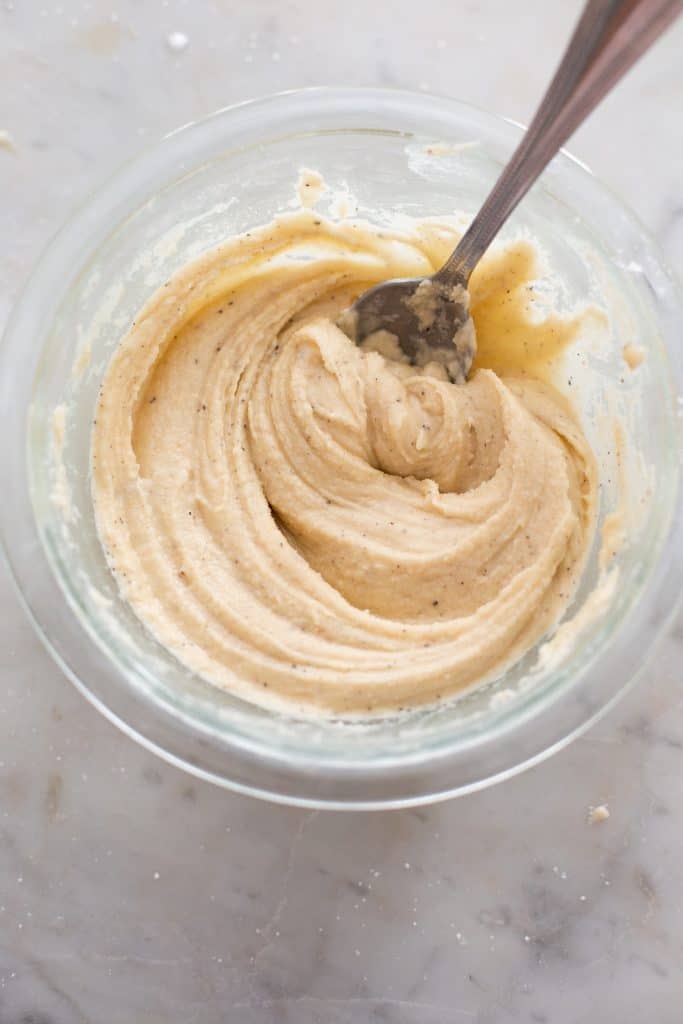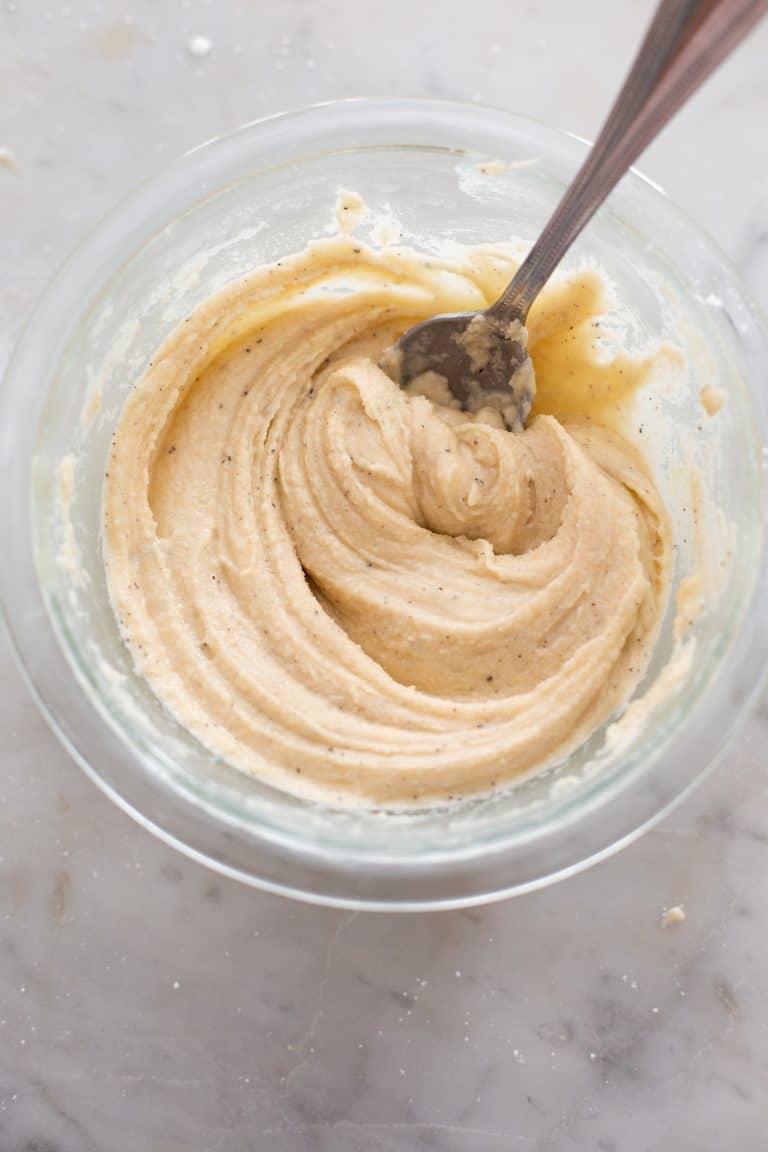 Ingredients for Browned Butter Frosting:
Unsalted Butter
Confectioners' Sugar
Vanilla Extract
Flavors/Recipes to Pair with Brown Butter Frosting:
Apple Cinnamon Cake
Carrot Cake
Banana Cake
Pumpkin Cake
(I also think it would be amazing on cinnamon rolls or anything with brown sugar!)
How to make this frosting recipe thinner for a glaze or thicker for more of a brown butter buttercream frosting?
The amount of liquid and powdered sugar to add to icing/frosting is what determines it's thickness and consistency as well as the state of the butter. If you want more of a glaze, add some milk or heavy cream a little at a time until it's a nice pouring consistency. For a thicker frosting, use cooled brown butter before whipping it and add more powdered sugar, 1/4 cup at a time.
Can I make Brown Butter Cream Cheese Frosting?
YES! Make the frosting as written but add 4 oz of softened cream cheese to the brown butter, letting it cool down first.
How to store Brown Butter Frosting?
It will last in the fridge for up to 2 weeks in an airtight container, or you can freeze for up to 2 months. Just whip it up a bit after it thaws.
Need some easy recipes that use versions of this frosting?
This Pumpkin Bundt Cake with Brown Butter Icing is a great recipe and the flavor pairings are perfect. (I added milk here to create more of a glaze consistency.)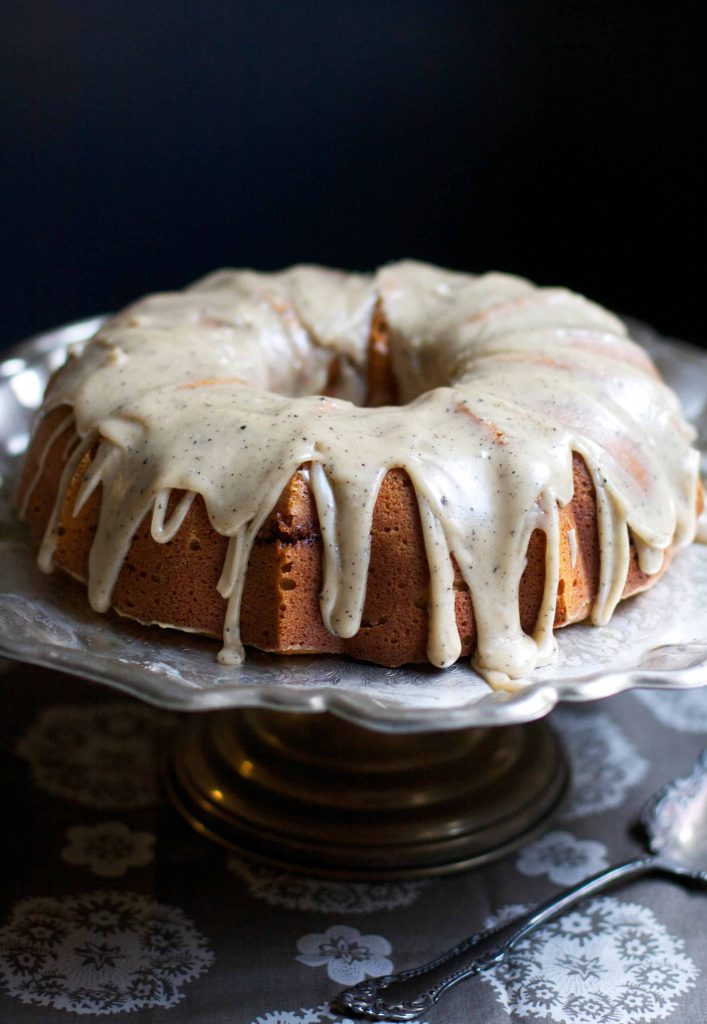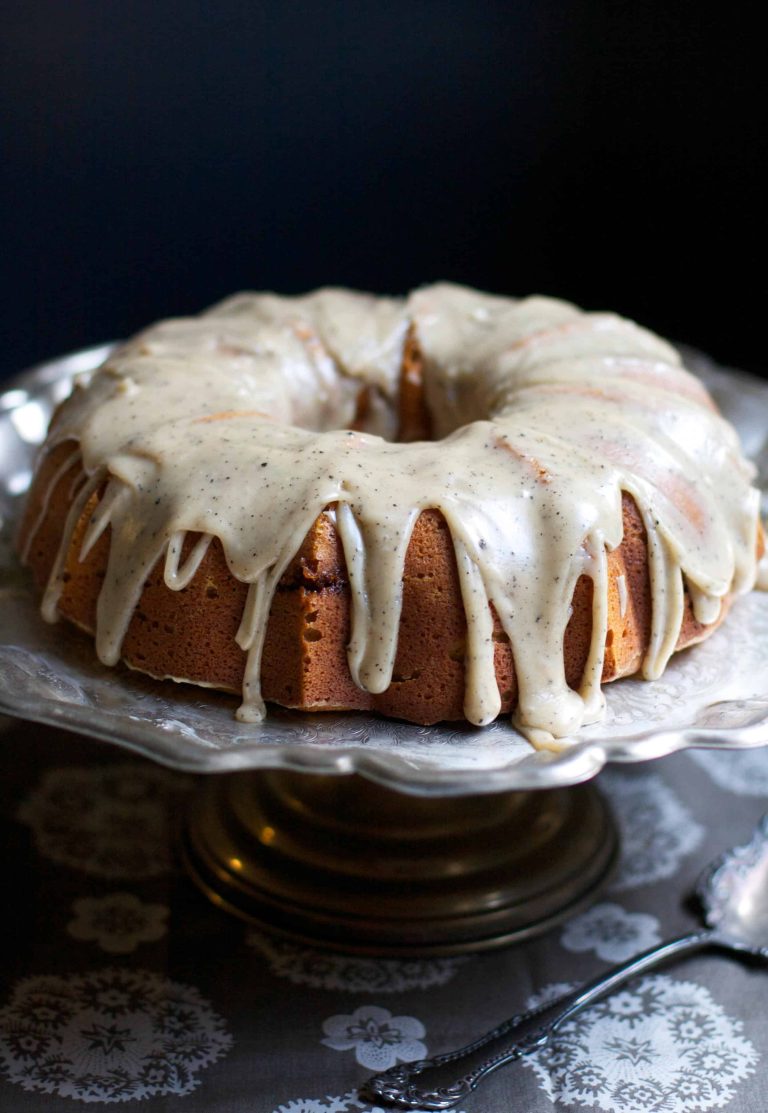 If you have overripe bananas around, you must make these Banana Bars with Brown Butter Frosting (which is almost like a sheet cake.)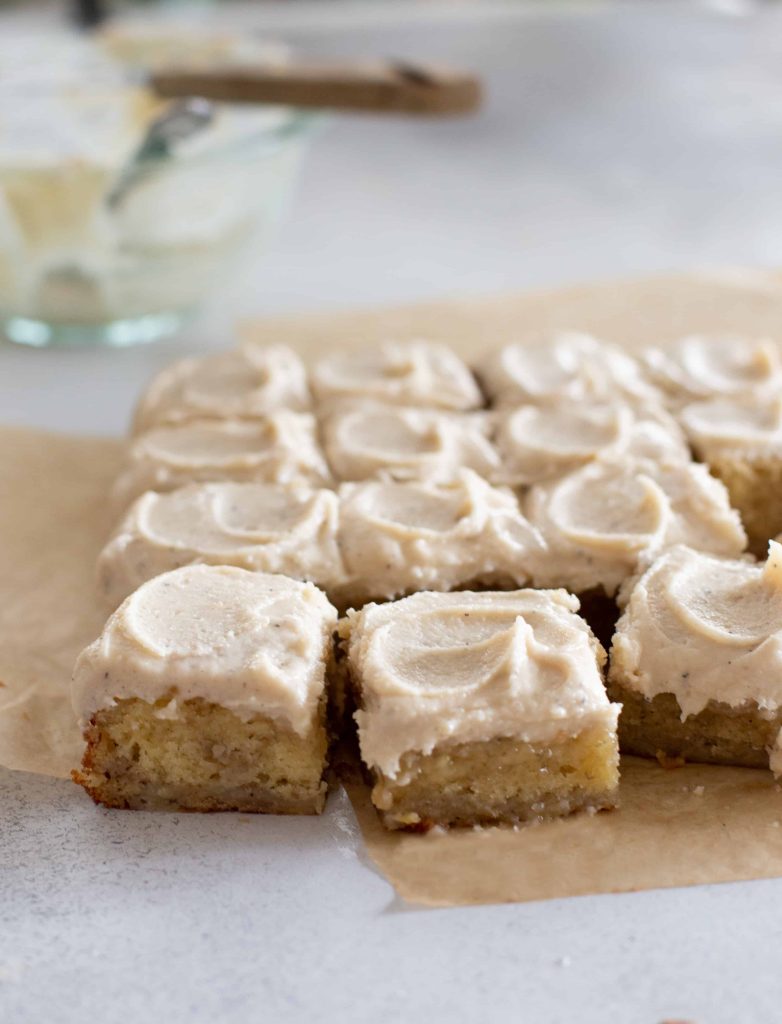 This Apple Cinnamon Cake with Brown Butter Frosting is also fabulous. There are so many great flavors out there that would pair well with the toasty caramel flavor of the frosting!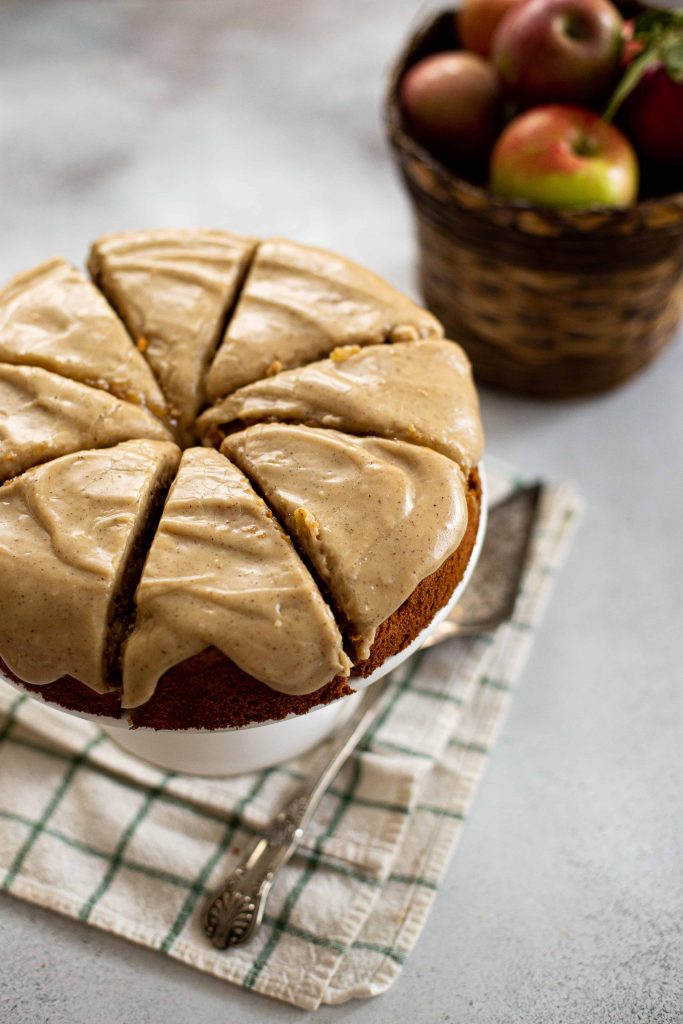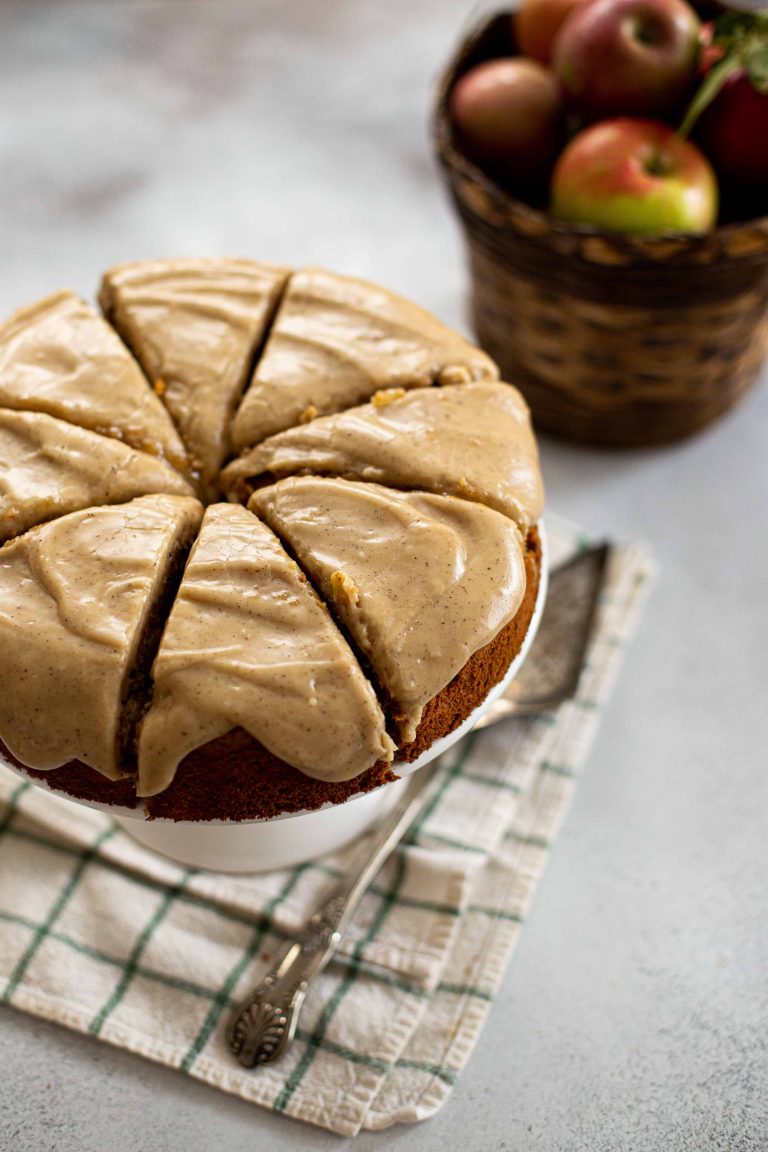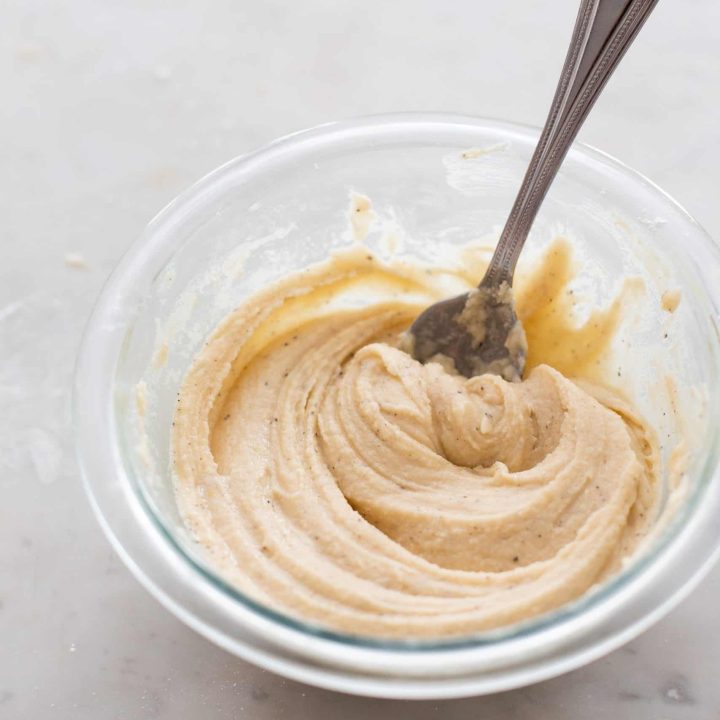 Brown Butter Frosting
Ingredients
1 stick (1/2 cup) of unsalted butter
2 cups of powdered sugar
1 teaspoon vanilla extract
Instructions
Brown the butter in a medium sauce pan by melting it over medium-high heat and then letting it continue to cook until brown bits form. Swirl the pan around but let it get toasty brown.
Pour the butter into a heat-proof bowl and whisk. Add in the powdered sugar and vanilla and mix until smooth and creamy.
Add a little milk or cream if desired for more of a glaze.
Notes
For thicker more traditional buttercream, let the browned butter solidify before creaming it with the powdered sugar and adding a little milk as needed. Adding more liquid will create more of a glaze.
The post contains affiliate links.