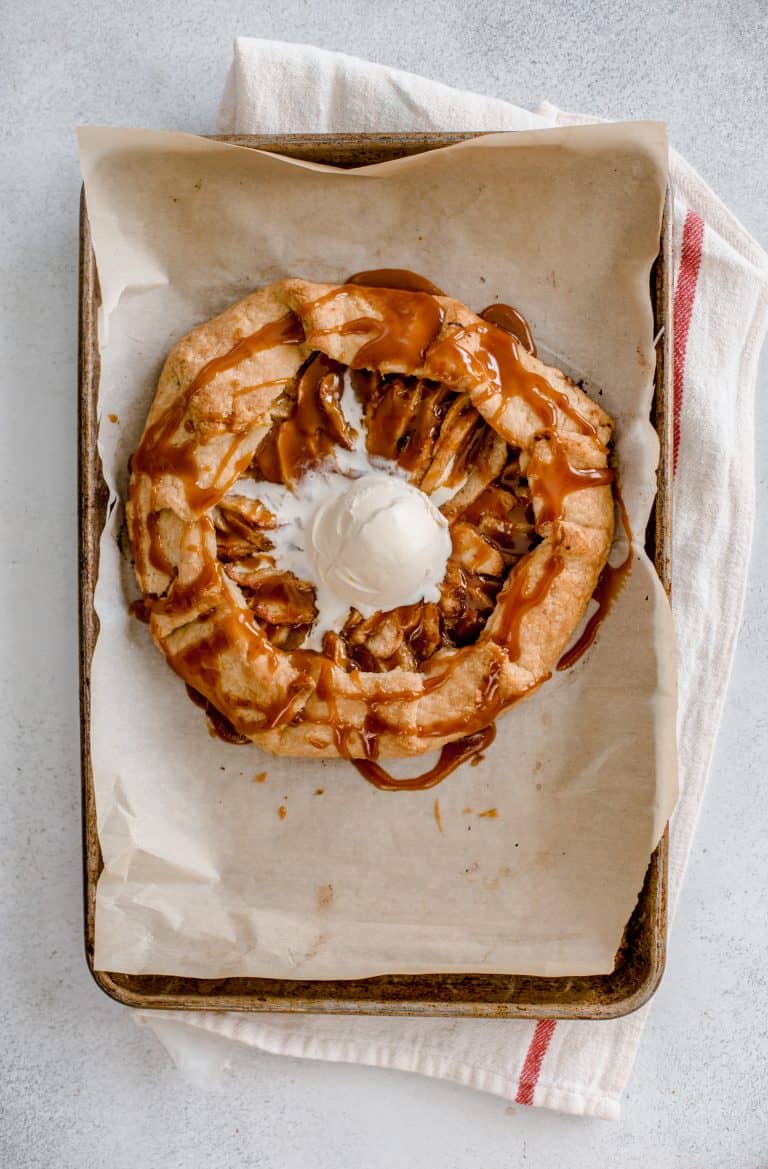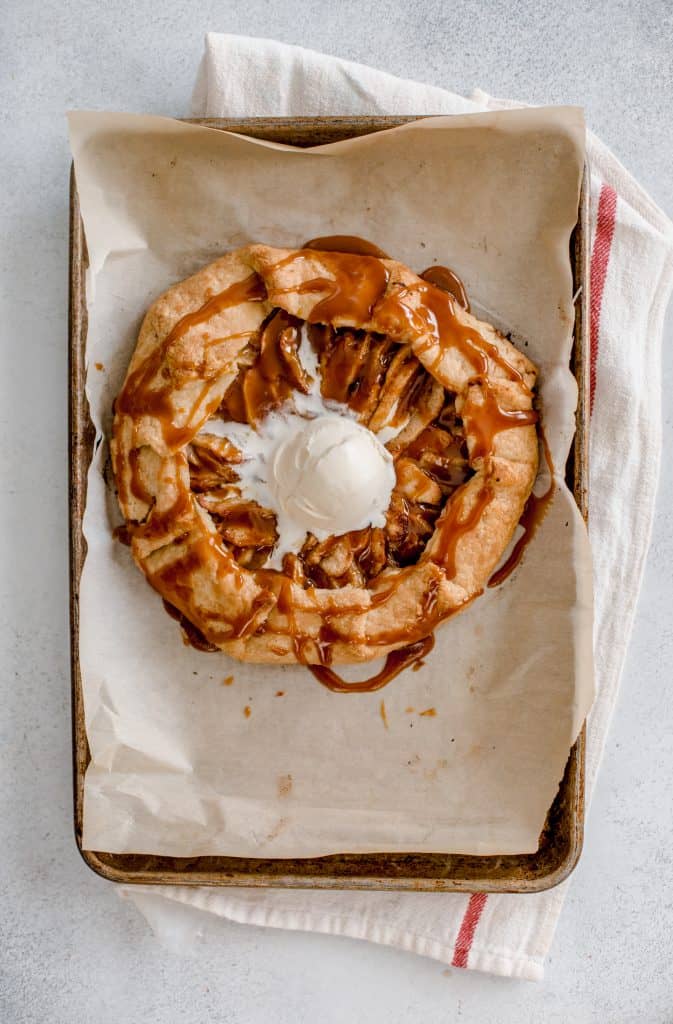 Thanksgiving will always be one of my favorite holidays whether I'm celebrating with my household or my whole big family. The food is just my favorite, and I fully intend to have leftovers for days if that's what it takes to get a taste of everything this year.
I'm popping in to share a smaller portioned dessert, almost like a mini apple pie, that happens to be easier to make and difficult to mess up. Enter: the galette!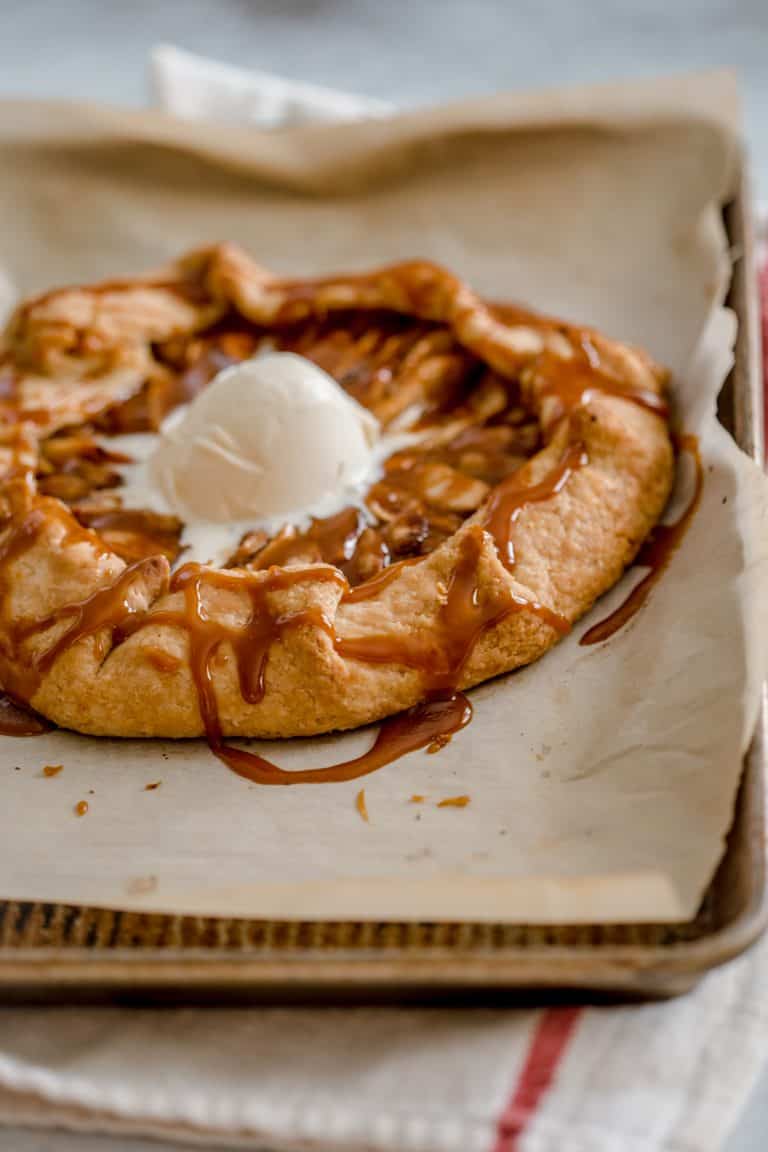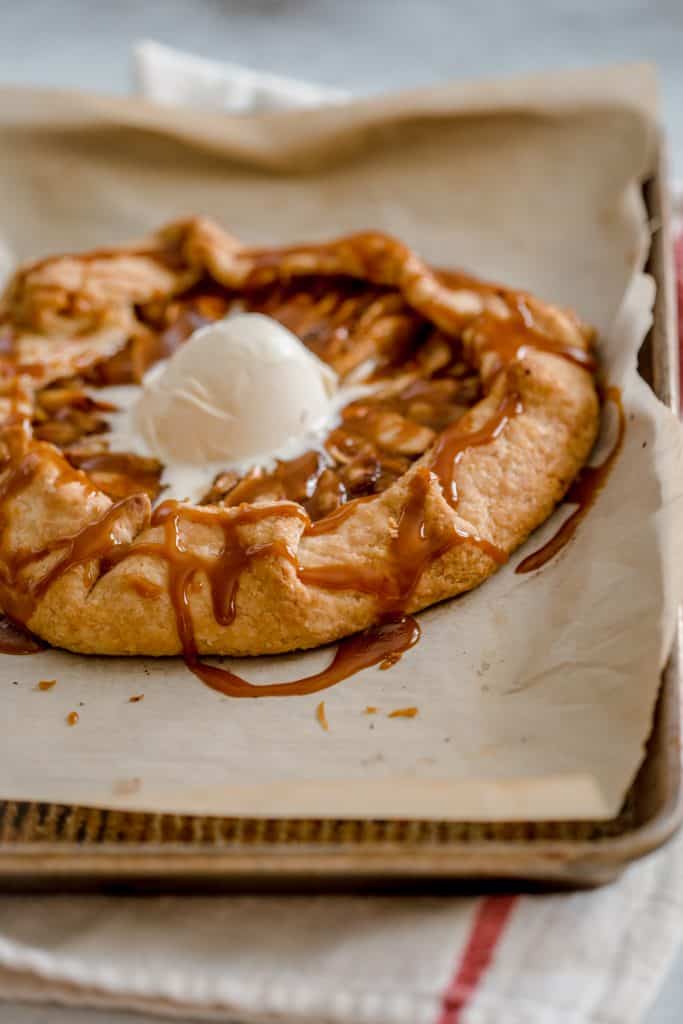 Now don't get me wrong, I love making regular old pies, but in a pinch I sure do appreciate the ease of a galette.
You start with rolling your dough into a big circle, fill it with apples, fold over the edges, and there you go. No blind baking, pie weights, crimping etc. If you are looking for a simple dessert recipe that checks all the boxes- this is the one for you.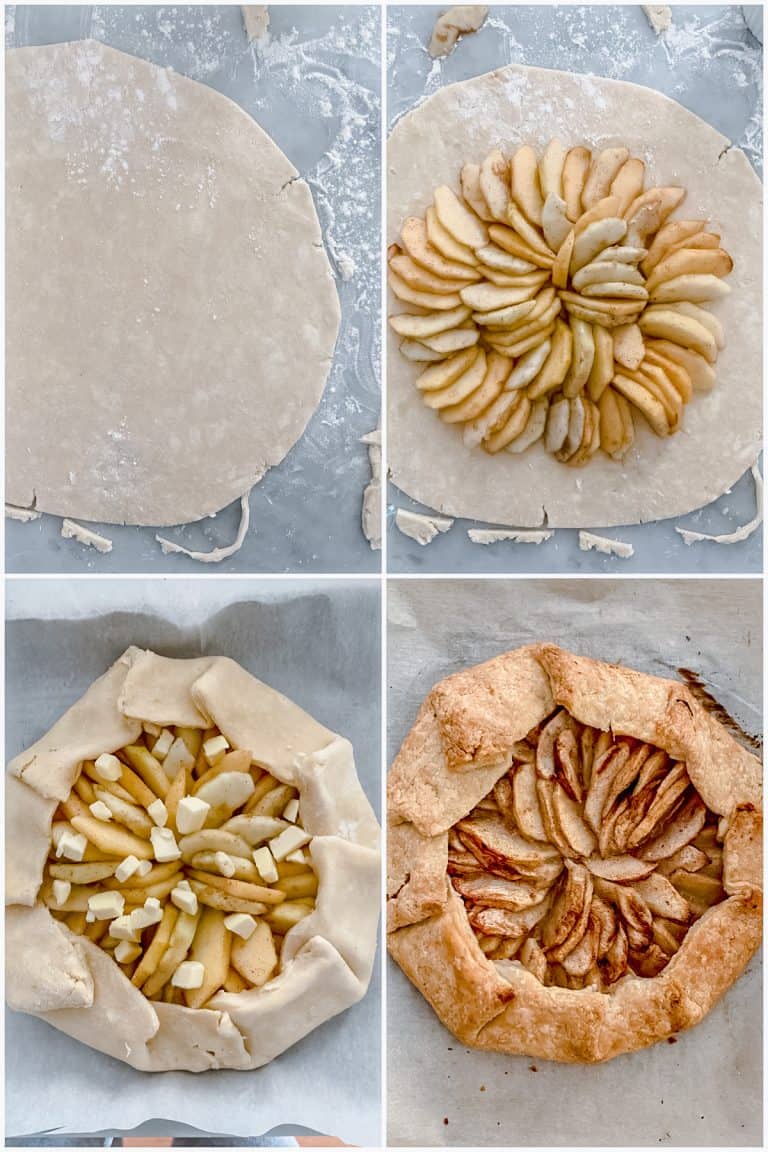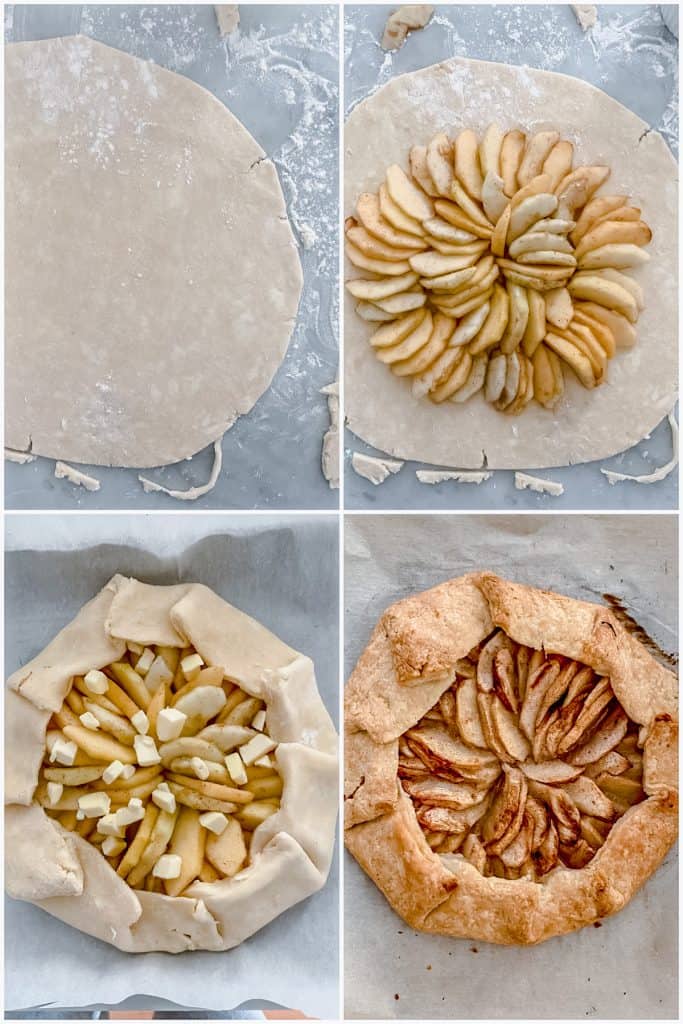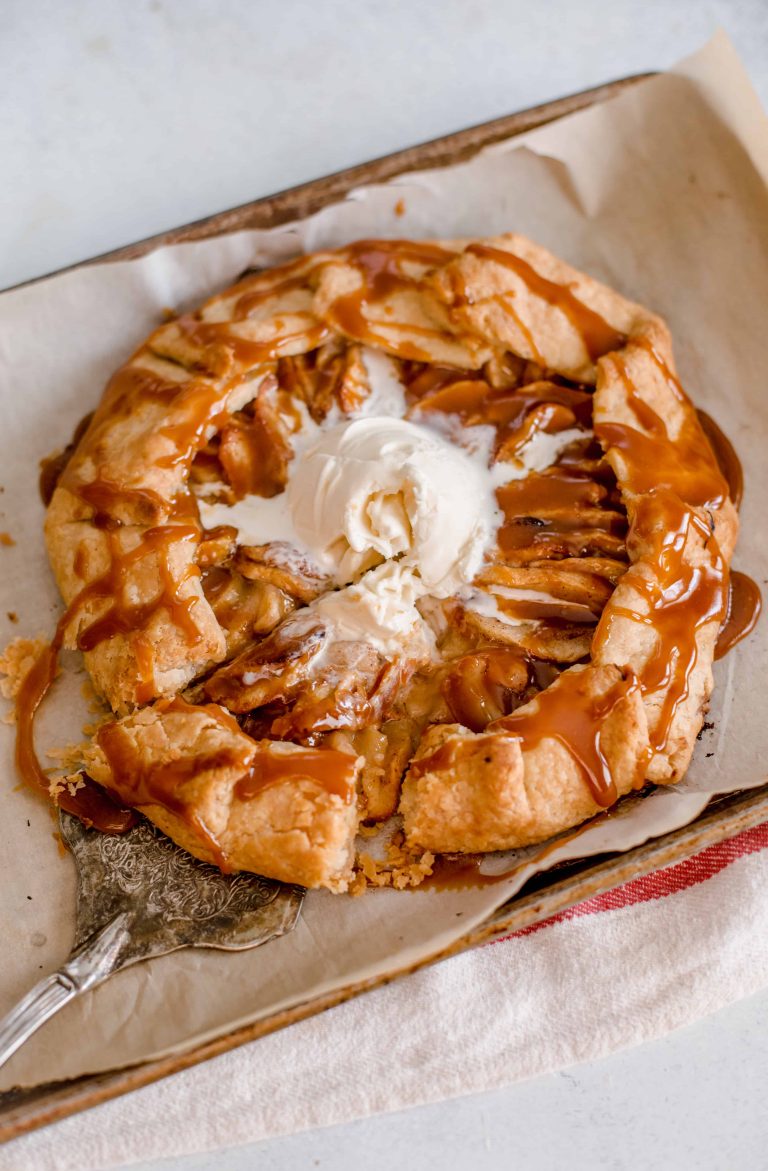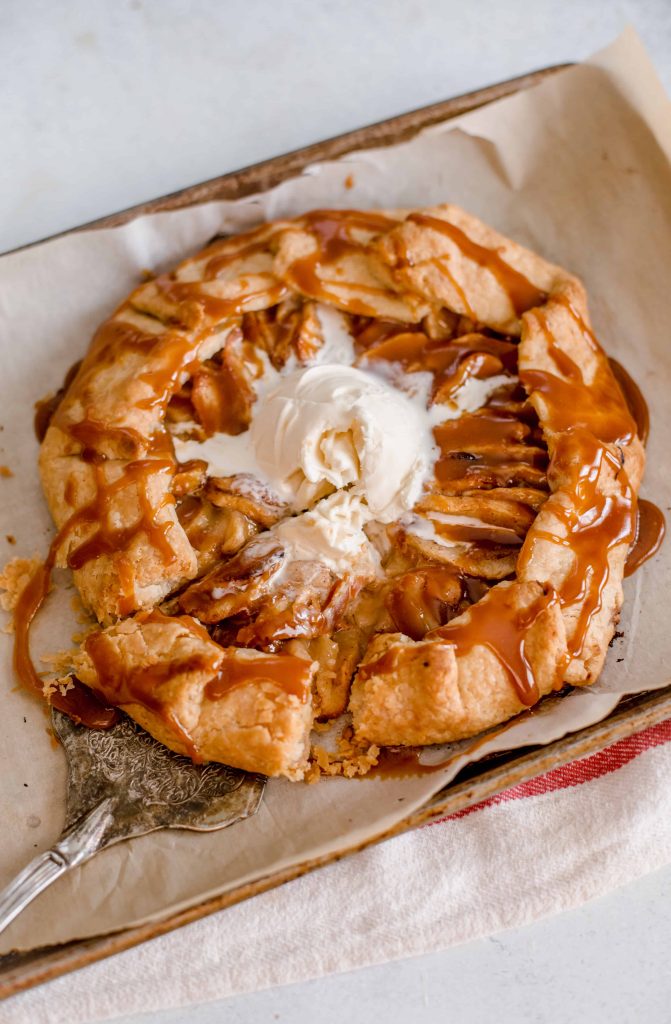 Now just for fun and since I had a jar of my Salted Caramel Sauce in the fridge, I decided to drizzle some on top, but that is totally optional. Really truly the crust with the apples (tossed in a little cinnamon and sugar,) are more than enough on their own. (Though a scoop of vanilla ice cream on top is highly recommended.)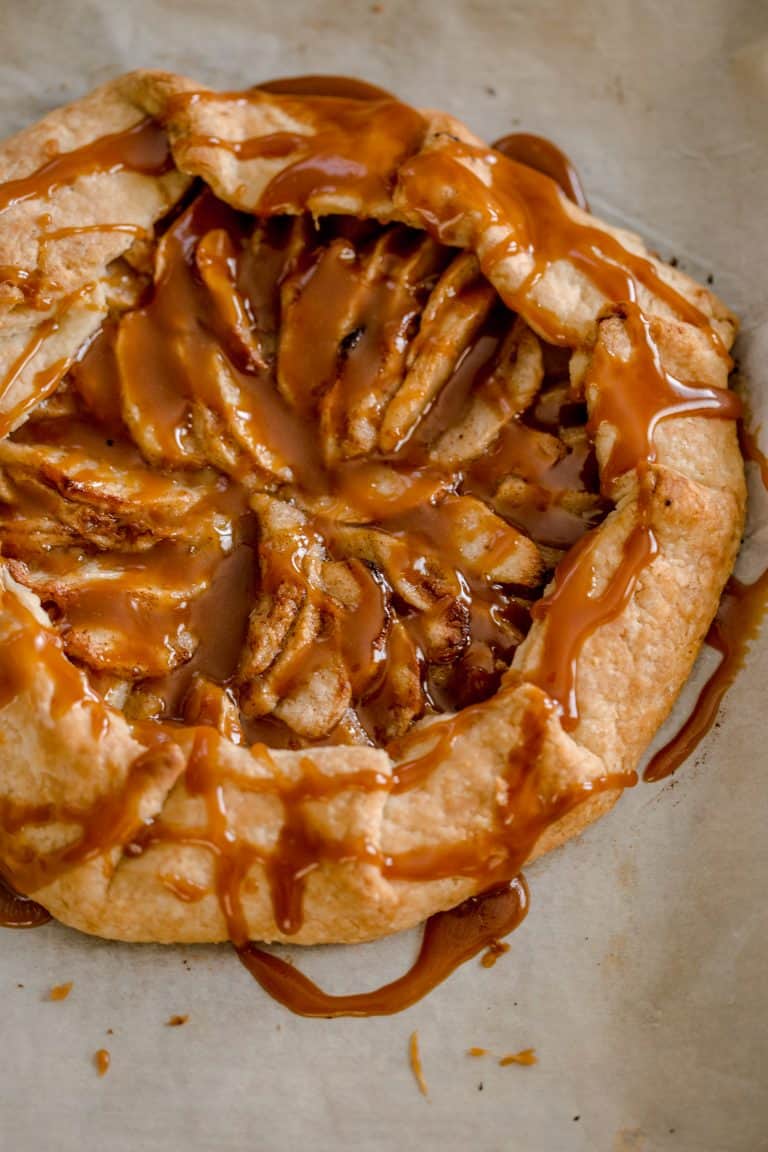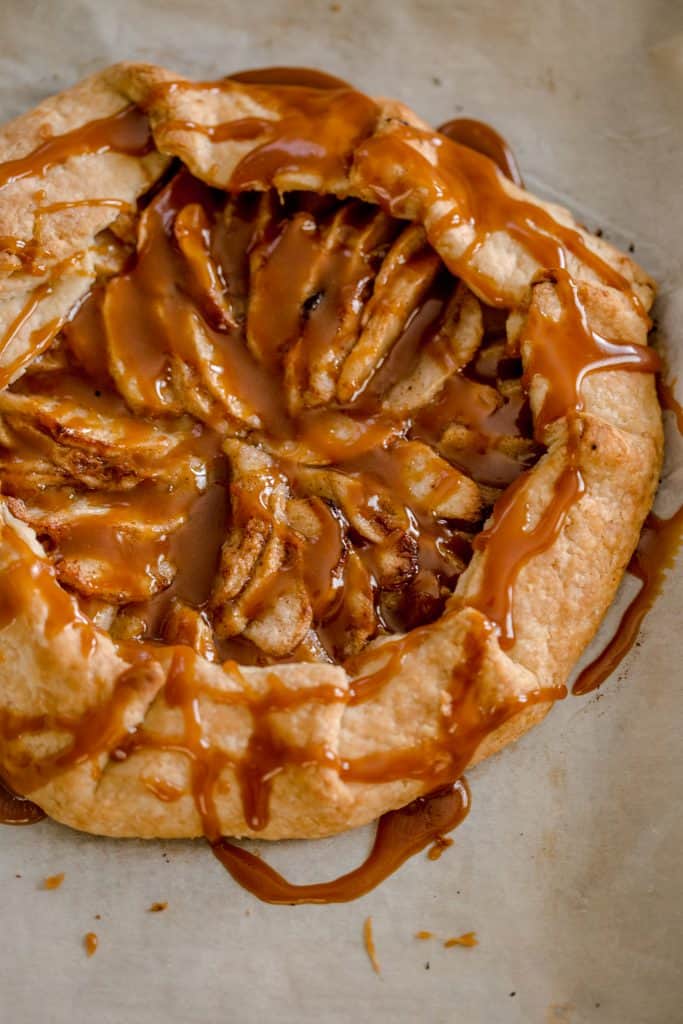 Enjoy!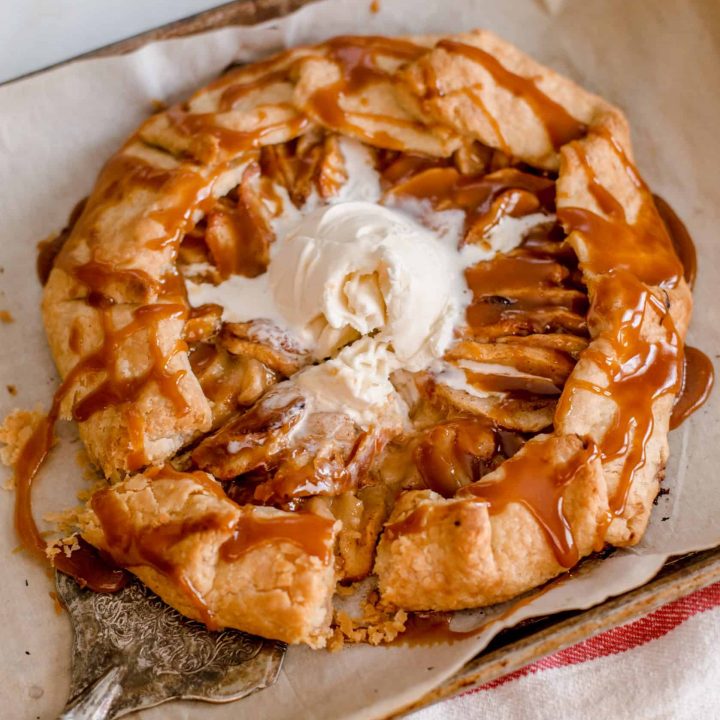 Easy Apple Galette
Total Time:
1 hour
30 minutes
A quick and easy alternative to a traditional apple pie!
Ingredients
1 9 inch round of pie crust * (link for my fave in notes!)
4 medium sized baking apples
2 tablespoons sugar
1/2 teaspoon cinnamon
1 tablespoon of butter cut into bits
Ice cream and caramel sauce for topping (optional)
Instructions
Preheat oven to 400F.
On a well-floured surface, roll your crust out to a 12-inch circle (or so, it doesn't need to be perfect.) trim edges of the circle if you'd like. Place crust on a piece of parchment paper.
Toss apples with the cinnamon and sugar, and arrange them in the middle of the crust, leaving a border of at least an inch around the edge.
Fold the crust in, overlapping the apples.
Dot the apples with the butter
Transfer to a rimmed cookie sheet, and bake for about an hour, or until the crust is golden and the filling is bubbling.
Enjoy warm with caramel sauce and/or ice cream if desired.
Notes
*For an extra flakey crust I used my standard favorite pie crust but subbed half the ice water for apple cider vinegar- the result was amazing!