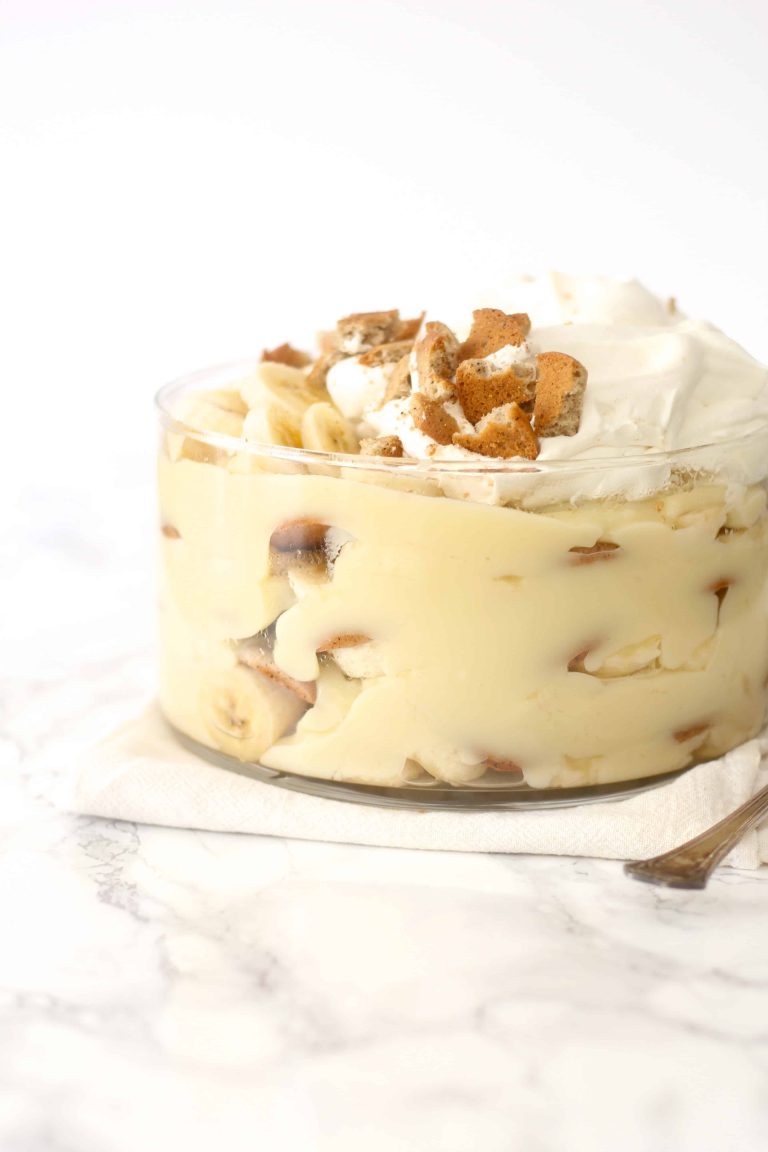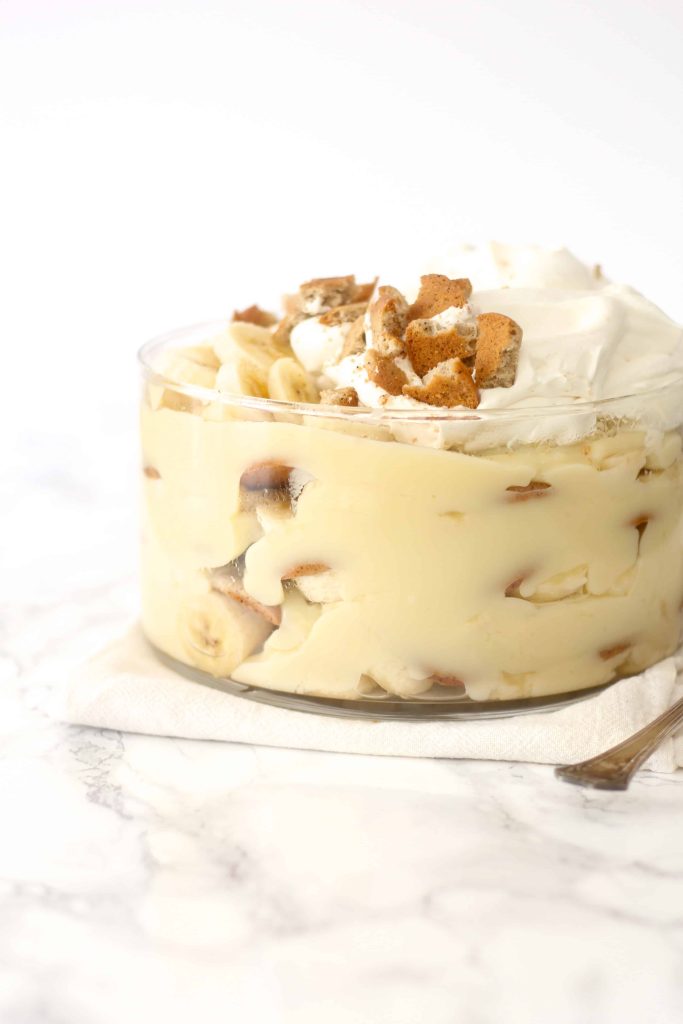 In the 6 years I've had my blog I have now posted this recipe 3x.. I keep wanting excuses to make it again and so I figure why not revamp the photos and recipe yet again? It's just so addictingly good that I need to make sure that all of you have had a chance to see it and make it. If you haven't made homemade banana pudding you really need to. I'm talking from scratch vanilla pudding, fresh whipped cream, banana slices, and even from-scratch vanilla wafers if you are feeling ambitious. My original plan was to make a recipe that rivaled Magnolia Bakery's Banana Pudding, but I can safely say this is way better.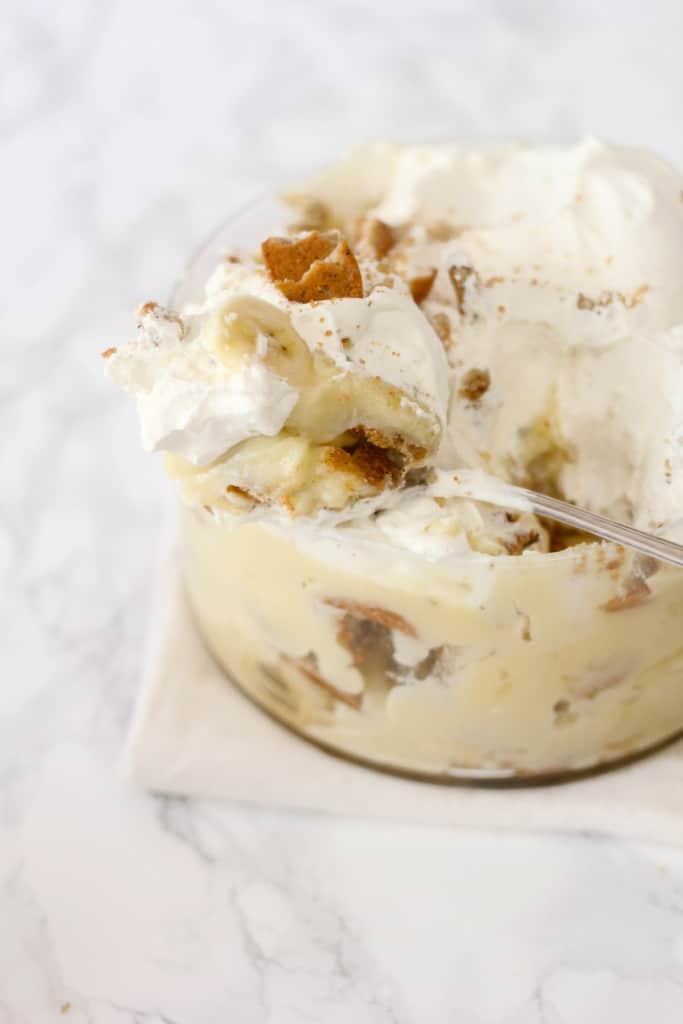 What I love about this recipe is how it doesn't take too long to prep, but then it can sit in the fridge overnight and chill. Perfect for a cook out, pot luck, or other type of communal food-eating get together. In fact, I think is even tastier after a day or two.
Now I have made the Vanilla Wafers from scratch before, but for this I used the real vanilla bean ones from Trader Joes. I'm not a huge fan of the fake-tasting variety, so these were perfect. Easy in a pinch, but almost as good as the from-scratch ones I've made. All in all, a super quick recipe that is impressive and delicious. Enjoy this version while you can, chances are I'll be making it again in a year or two ;).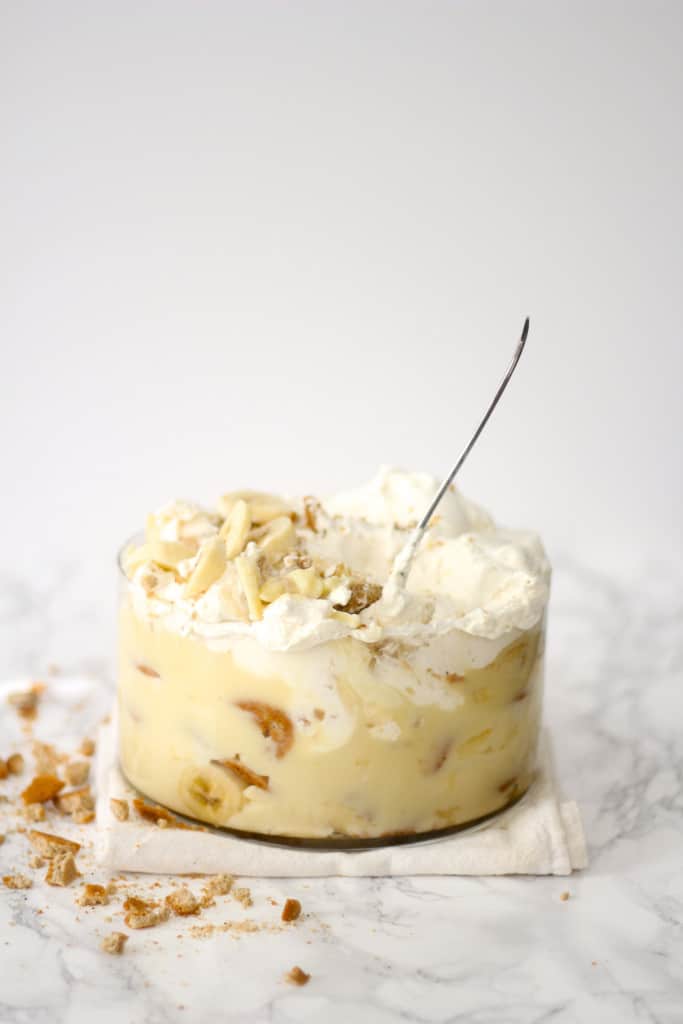 Homemade Banana Pudding
Ingredients
¾ cup + 3 tablespoons granulated sugar
4 and ½ tablespoons cornstarch
1 egg, room temperature
2 egg yolks, room temperature
3 cups whole milk (don't substitute for anything else, or it won't be as rich)
3 teaspoons vanilla extract
½ teaspoons kosher salt
4 tablespoons unsalted butter
4 large (ripe) bananas, sliced thinly
1 batch of homemade vanilla wafers* (or 10 oz. of store bought ones.)
1 cup heavy cream
1 teaspoon vanilla extract
¼ cup powdered sugar
Instructions
In a medium sauce pan over medium heat, combine the sugar, cornstarch, egg, egg yolk, whole milk, vanilla extract, and salt. Whisk together until combined, then continue whisking constantly for about 10 minutes, until the pudding thickens and starts to bubble.
Add in the butter, remove from the heat, and whisk until completely melted. If there are any lumps, pour the pudding through a mesh sieve into a separate bowl. Allow pudding to sit in the fridge for 20-30 minutes, until cool to the touch.
To assemble
First, place a layer of bananas in the bottom of a round 9 inch bowl (or something of similar size), then a layer of vanilla wafers (it doesn't have to be perfect, because when you scoop up the pudding to serve, everything gets served together), then a layer of pudding.
Repeat this banana, wafer, pudding layering until the last layer is pudding. Place in the fridge for 5-6 hours, covered in tin foil or plastic wrap. (I chilled mine overnight and in the morning it tasted perfect!)
When the pudding is ready, Put your mixing bowl and beaters in the freezer for about 5/10 minutes or until very cold. Then, whip together the heavy cream, powdered sugar, and vanilla extract until peaks form, about 5 minutes at the most.
Top the pudding with the whipped cream, then sprinkle some crushed wafers over the top of the pudding. Keeps well in the fridge for 3 days. Serves 8.