How to make Banana Bread without butter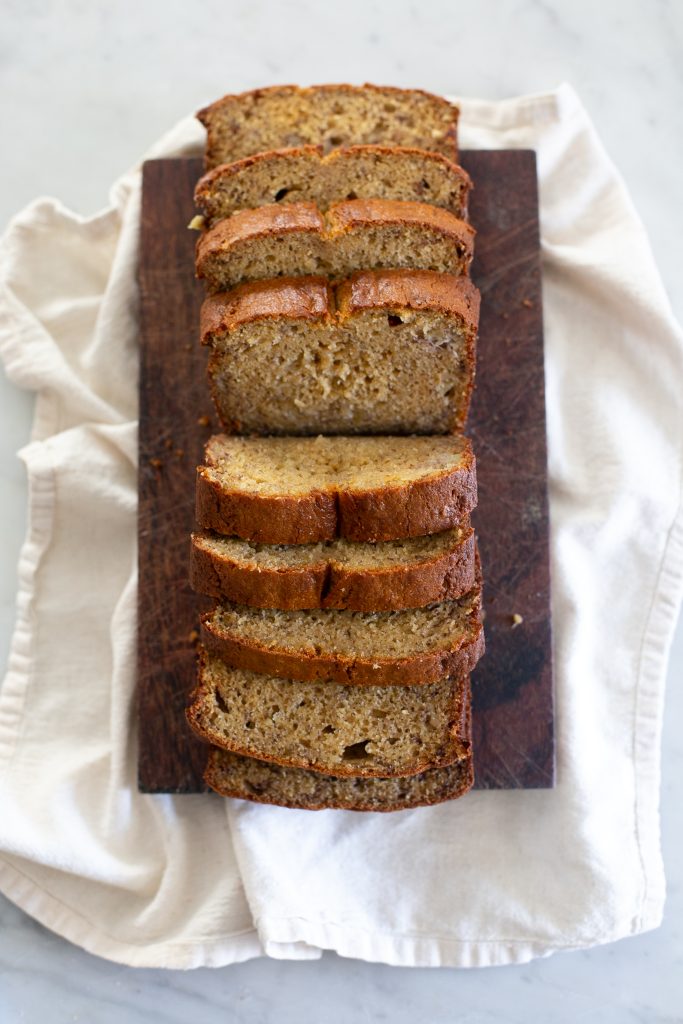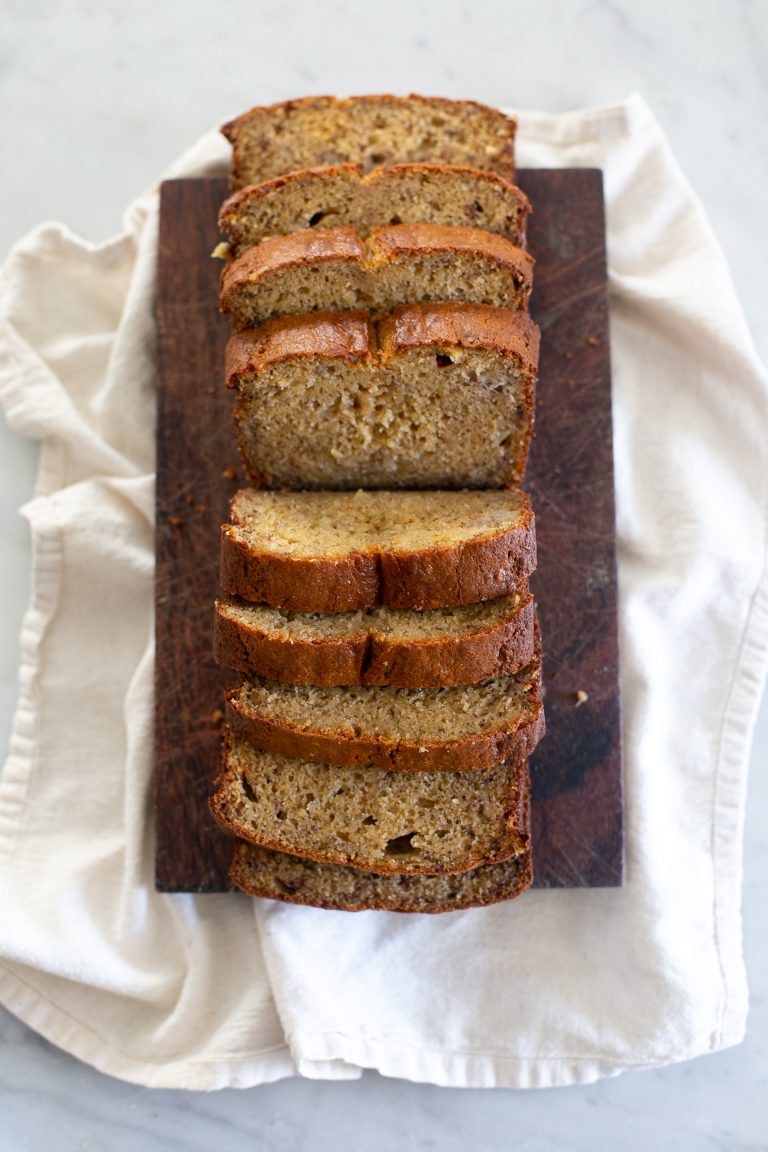 My Classic Banana Bread recipe is a popular blog favorite and for good reason, it's just the absolute best.
The texture is perfect, the banana flavor is sweet but not over-powering, and it's the perfect blank slate for your creativity to shine.
I have made many subs in the original recipe over the years, and subbing butter for another oil is an easy one. Lots of different oils yield the same amazing taste and texture so it's an easy swap.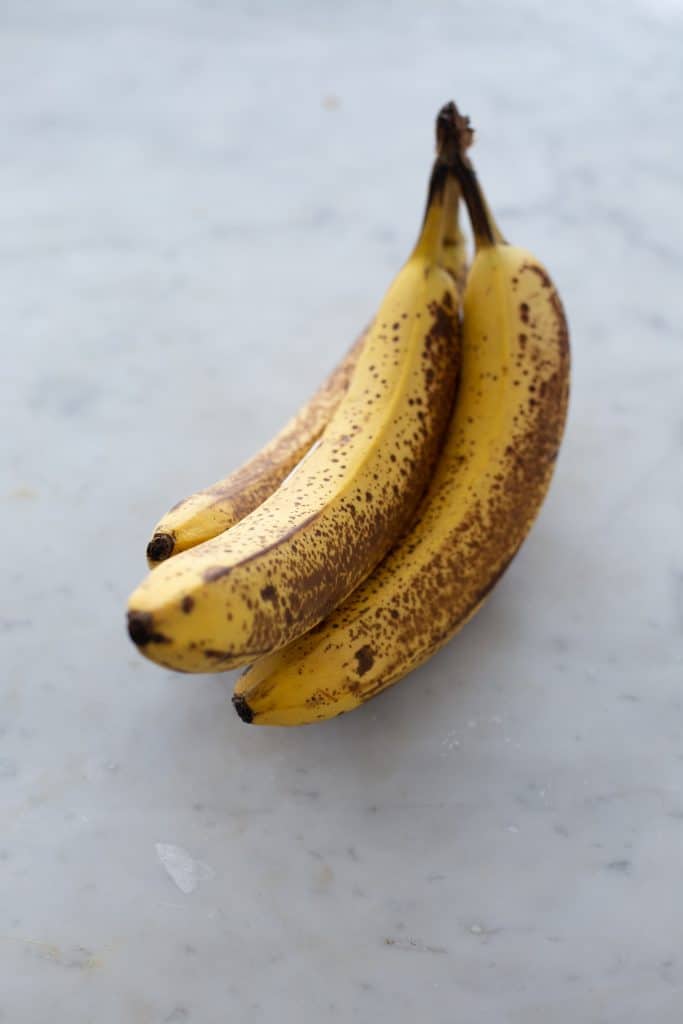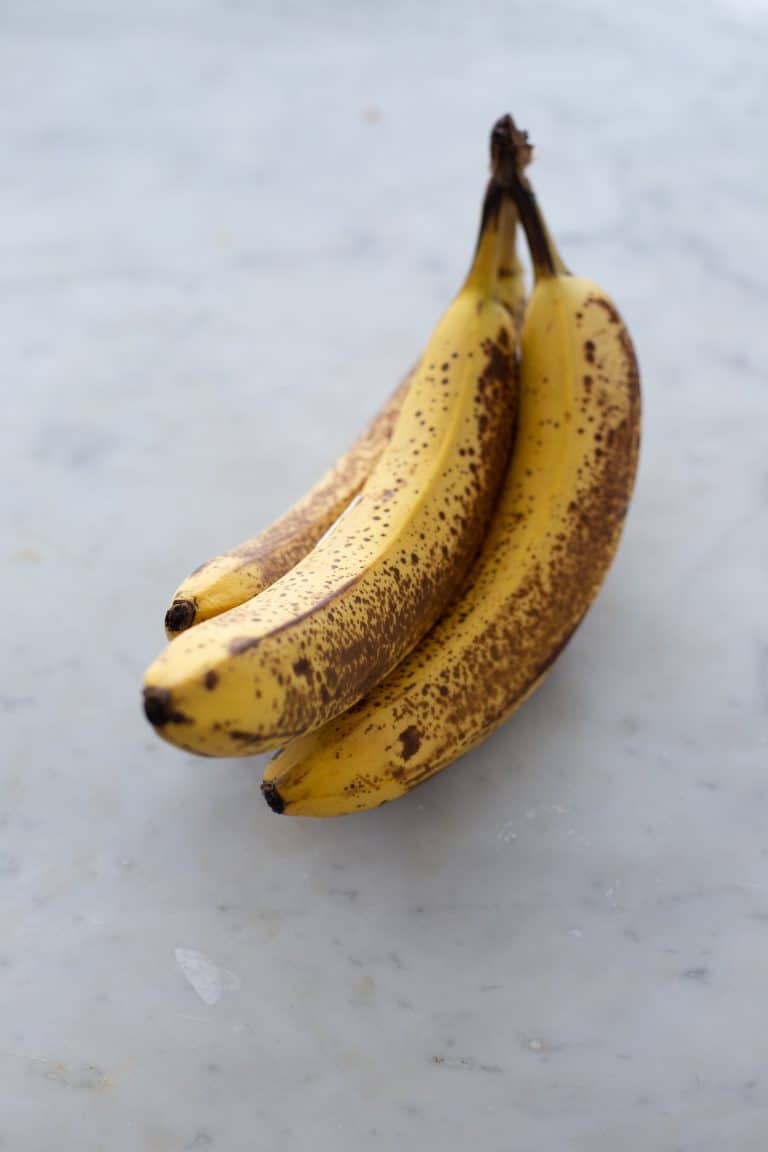 Banana Bread Ingredients:
Mashed bananas
All purpose flour
Brown sugar
White sugar
Yogurt or Sour cream
Vanilla Extract
Baking Soda
Melted Butter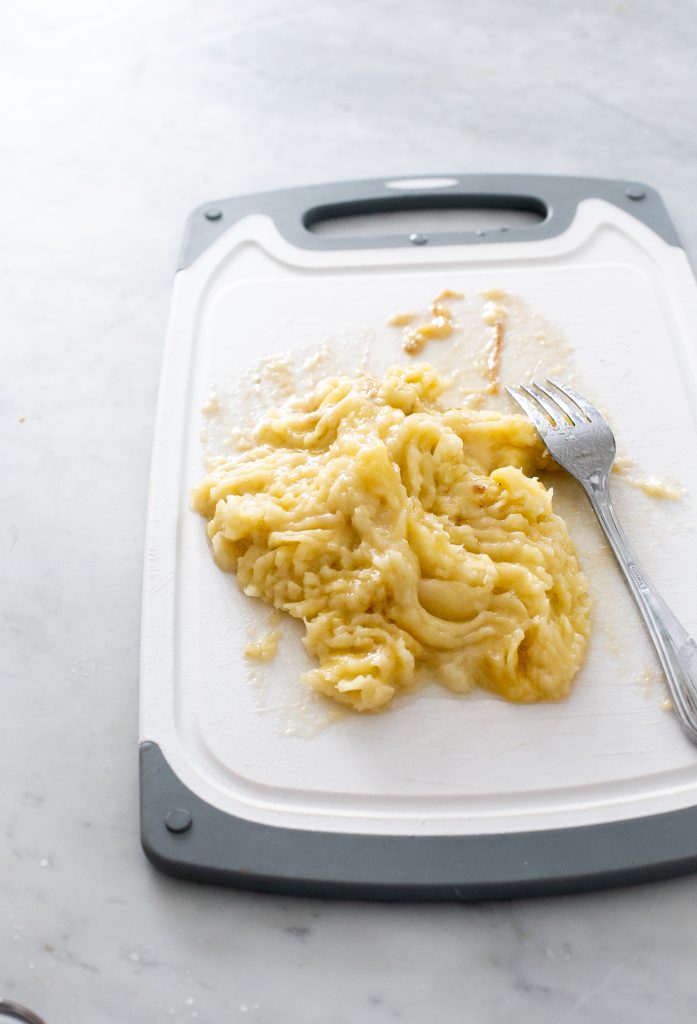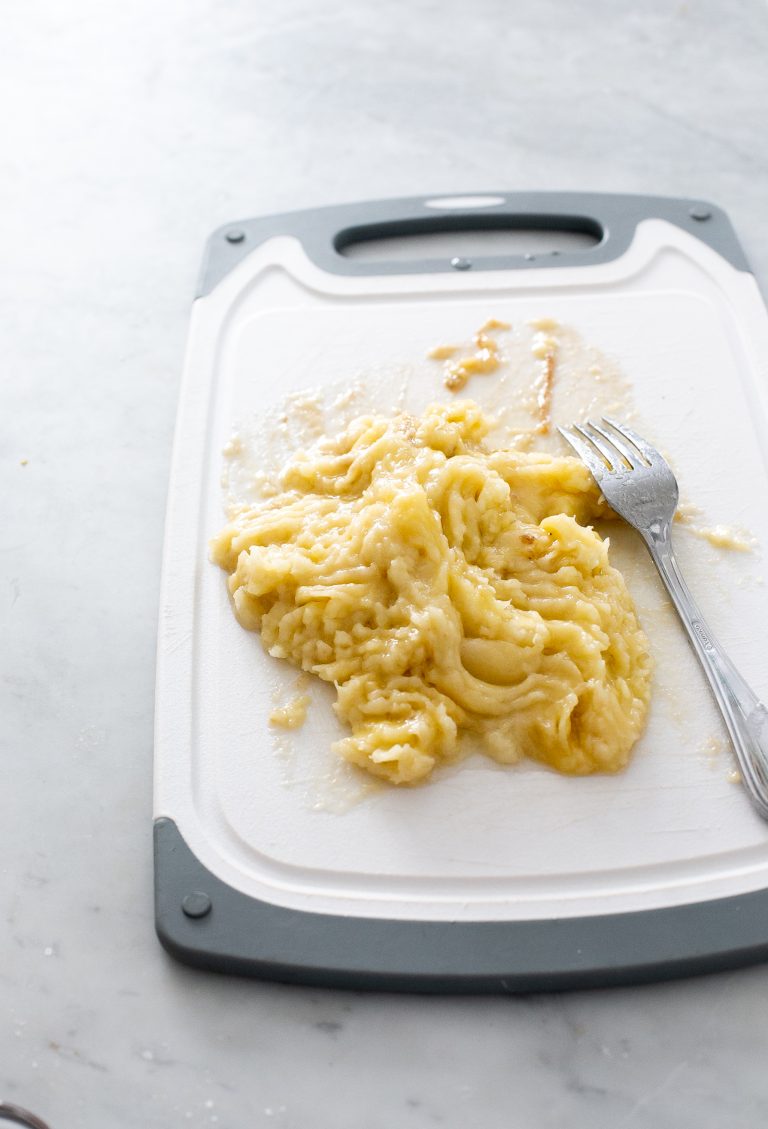 Supplies used for Banana Bread:
Large Bowl
Greased Loaf Pan
Whisk or Hand mixer
Rubber Spatula
Wire Rack

How to make Banana Bread without Butter:
Use ripe bananas: Overripe, brown bananas are sweeter and full of banana flavor, which will add natural sweetness and moisture to your banana bread, reducing the need for additional fats.
Choose the right oil: Instead of butter, use vegetable oil, olive oil, coconut oil, canola oil, avocado oil, or other plant-based oils as a substitute. This provides the necessary fat for moisture and tenderness in the banana bread.
Gluten Free? You can experiment with different types of flour, such as all-purpose flour, oat flour, almond flour, or white whole wheat flour, to suit your dietary preferences or just make the banana bread a little healthier
Use egg substitutes: Want to make Vegan Banana Bread? Flax eggs (made by mixing ground flaxseed with water), applesauce, mashed avocado, extra banana, or other egg substitutes can be used to bind the ingredients together in place of eggs.
Add mix-ins for flavor and texture: Dark chocolate chips, toasted pecans, lemon zest or blueberries are great mix-ins to make the recipe your own! You could also put banana chips or caramelized banana slices on the top of the bread!
Mix ingredients gently: Avoid over-mixing the batter, as it can result in a tough texture. Mix the wet ingredients and dry ingredients until just combined to prevent mixing too much.
Adjust sugar to taste: Depending on the ripeness of your bananas and your preference for sweetness, you can adjust the amount of sugar in the recipe. Overripe bananas are naturally sweet, so you may need less sugar than in a traditional recipe. Also instead of brown sugar, you can use coconut sugar or maple syrup for more healthy banana bread recipe.
Use the toothpick test: To determine if your banana bread is done, insert a toothpick into the center of the bread. If it comes out clean or with a few crumbs, it's ready. If it's wet or gooey, it needs more baking time.
Let it cool before slicing: Allow the banana bread to cool in the pan for about 10 minutes, then transfer it to a wire rack to cool completely before slicing. This will help it set and prevent it from becoming too crumbly.
Store properly: Wrap leftover banana bread in plastic wrap, store it in an airtight container, or freeze it for future use. This will help keep it fresh and moist.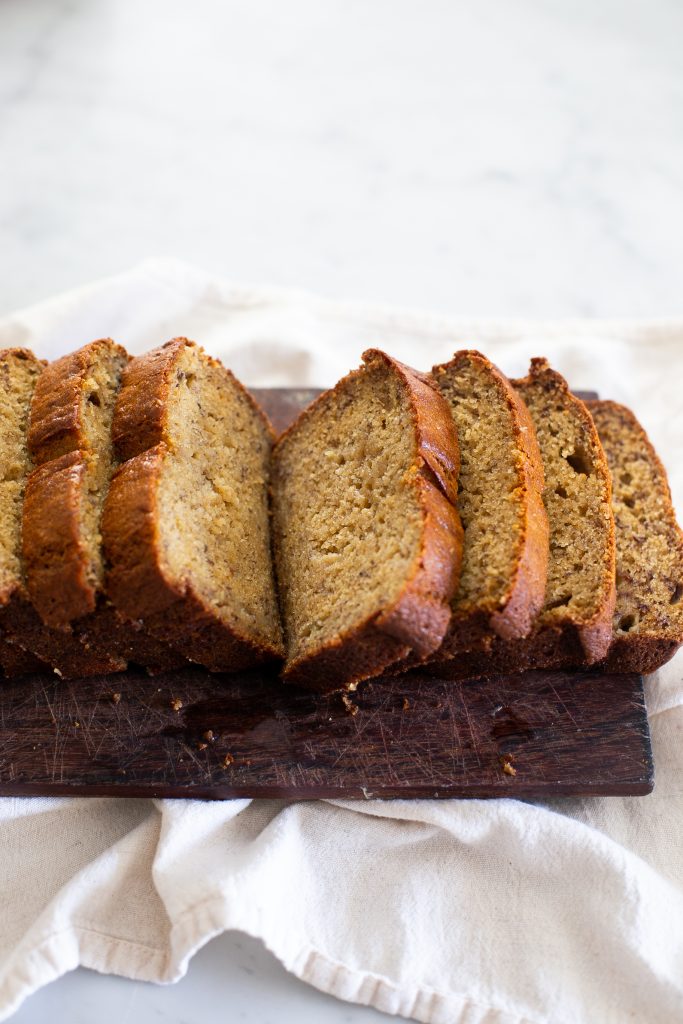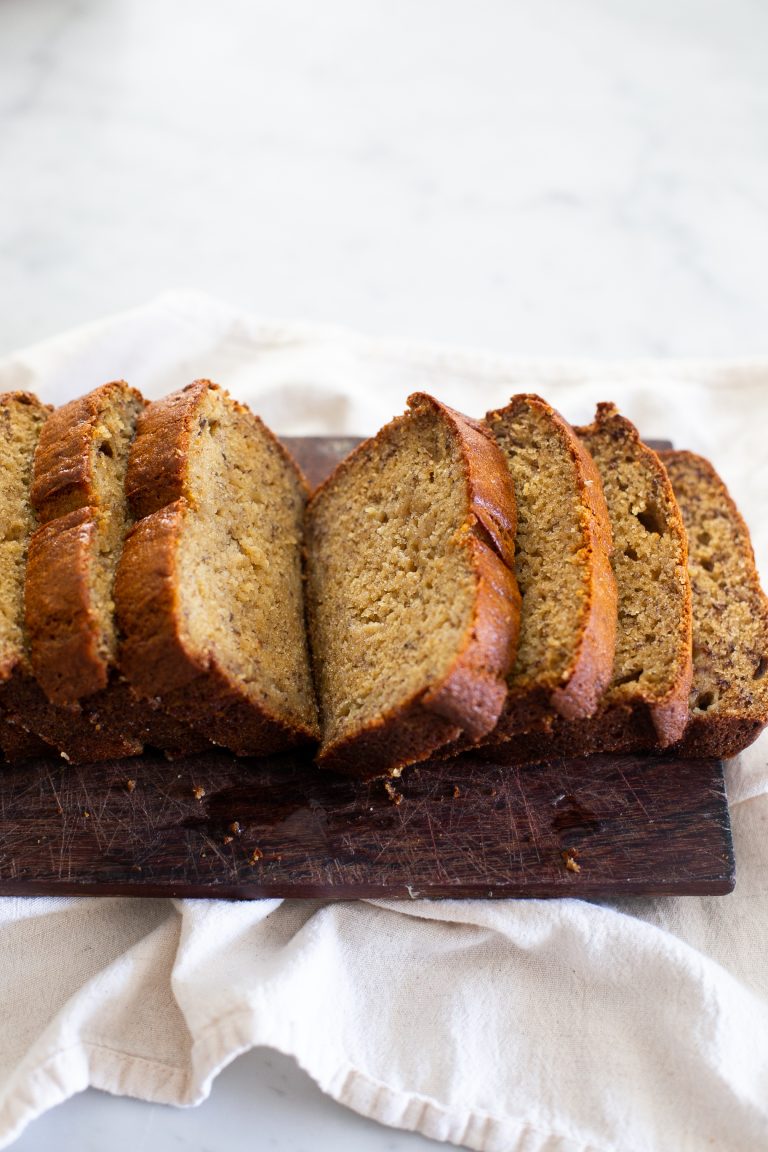 Want the perfect bananas for the best Banana Bread recipe every time? The next time you have leftover bananas, freeze them! They'll be perfect to thaw and mash up for your next batch whenever you want to bake it. Check out my post on "Can you use frozen bananas for banana bread?" HERE!