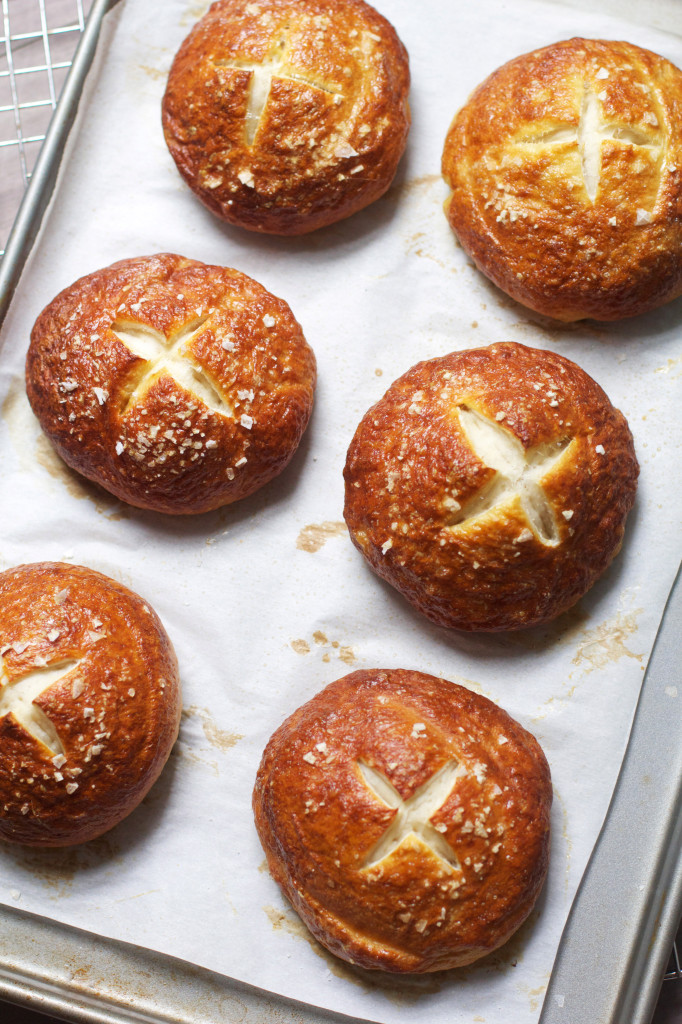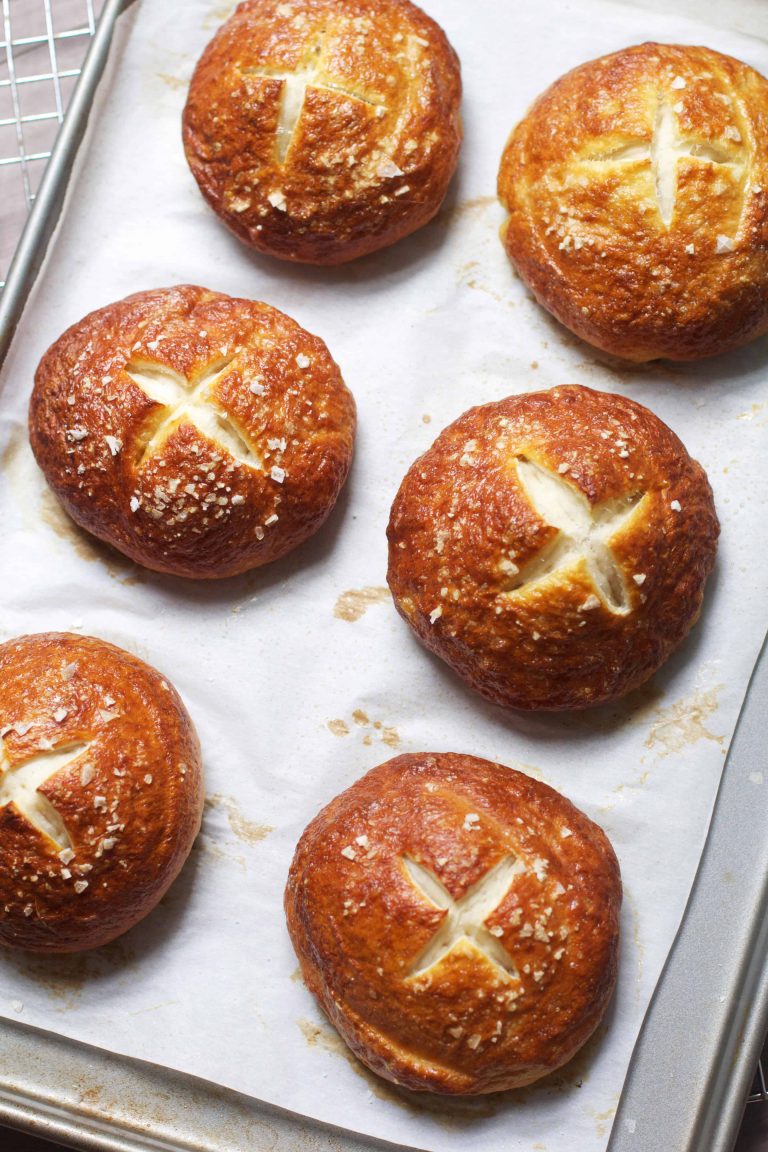 I have officially lived in New York City for 8 years. Wow. That feels like an eternity. Pretty much my entire adult life has been spent here and though I love many things about it, I think in the coming year or two, my little family may be ready to venture off onto somewhere a little easier. Living in NYC, as wonderful as it can be, is also really really hard sometimes, (especially with a baby!) What toughened me and made me into the grown-up that I am, doesn't seem quite as appealing as a parent with (hopefully someday,) multiple kids.
Up until this year, one of the things I've missed the most about Midwest life is summer grilling. Lounging on the back porch- burgers, brats, corn on the cob and all the cook-out food I love. BUT- can you believe that the new apartment we moved into last fall actually has a back patio!? It has a grill and we just ordered patio furniture, and my upstairs neighbors are even putting a kiddie pool and baby swing out there! Once we get it all situated- we may actually get to enjoy a slice of what I'm so nostalgic for.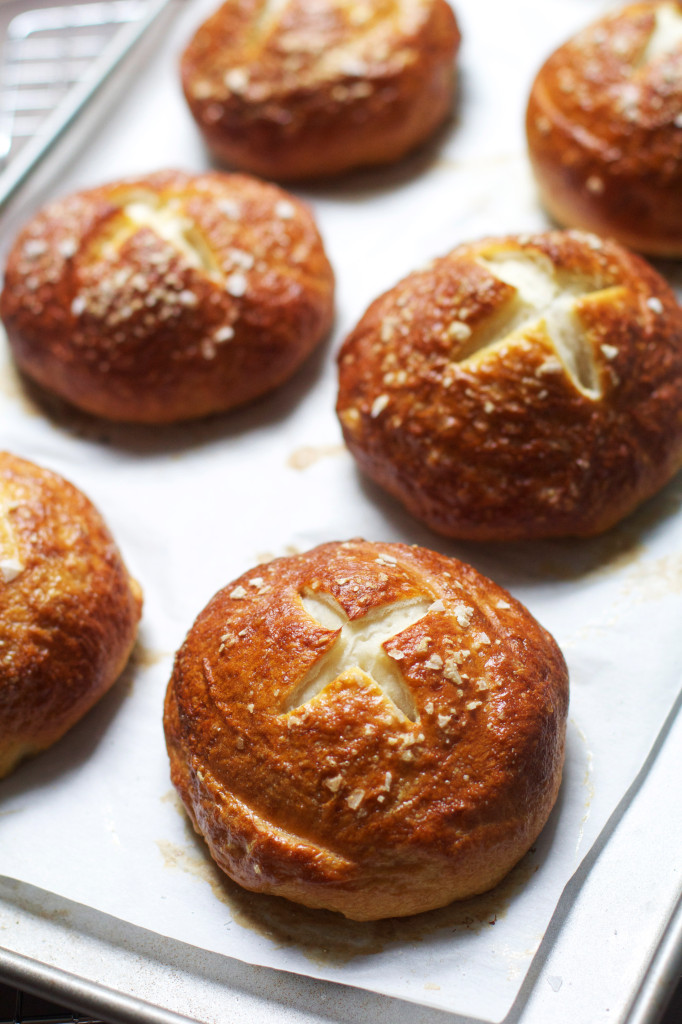 The idea of summer grilling has been giving me loads of ideas for fabulous summer recipes starting with these Pretzel Buns. I recently had an amazing burger with lots of mustard and a beer cheese sauce on a salty pretzel bun and I've been dreaming of it ever since. These buns taste just like my favorite soft and chewy pretzels and are SO freaking good with a burger! I had it yesterday for lunch with a veggie burger and it was to die. The rest will be used this weekend for our first cook-out!
Overall these buns are pretty easy to make, it's a simple yeast dough, formed into rolls that are boiled in a baking soda solution which helps give them their dark color and chewy pretzel texture. These would also be amazing as hotdog/bratwurst buns (just shaped a bit differently obviously!)
NYC- I am giving you a chance to make my summer grilling dreams come true- don't let me down! :)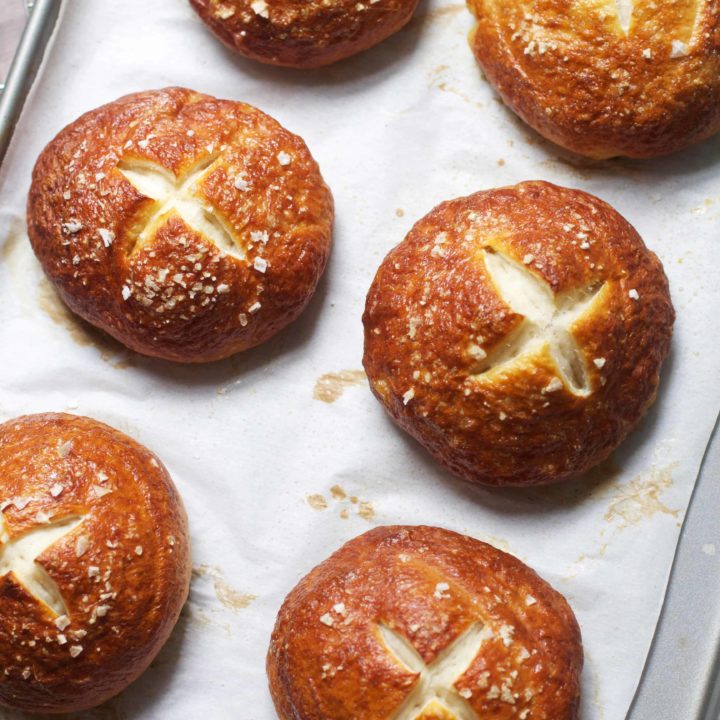 Salty Pretzel Buns
Ingredients
1 1/4-ounce envelope active dry or instant yeast (2 1/4 teaspoons)
2 3/4 cups bread flour, plus more for dusting the work surface
2 tablespoons brown sugar
1 teaspoon coarse salt, plus more for sprinkling
1 cup warm water
Vegetable oil, (for coating the bowl)
1 egg, beaten
6 cups water
1/4 cup baking soda
Instructions
In the bowl of your stand mixer (fitted with a dough hook,) combine the flour, sugar, salt and yeast. Stir to combine.
Add the warm water and turn the mixer on, low speed at first to combine and then on medium for 7-8 minutes until the dough is smooth and elastic.
Transfer it to the oiled bowl and cover with a clean, damp cloth. Proof in a warm place for 30-35 minutes or until doubled in size. (While the dough is proofing, line a cookie sheet with parchment paper, spray lightly and set aside.)
When the dough has proofed, Turn it onto a lightly floured surface and punch it down. Divide the dough into 6 equal portions and shape into rolls. (You can weigh the portions to ensure they are even, I will do that next time.)
Place rolls on the cookie sheet and cover with the damp cloth again, proofing in a warm place for 15-20 minutes. Meanwhile boil the 6 cups of water and slowly add the baking soda.
Gently drop the proofed rolls into the baking soda solution, one at a time- one minute on each side, using a slotted spoon to place each boiled roll onto the prepared cookie sheet.
When all the rolls are boiled, brush them with the beaten egg and sprinkle generously with coarse salt. Use a sharp knife to cut an X into the top of each one.
Bake at 425F for 10-12 minutes or until dark golden brown. Serve warm or toasted.
Nutrition Information:
Yield:

6
Serving Size:

1 grams
Amount Per Serving:
Unsaturated Fat:

0g