Chocolate Stout Bundt Cake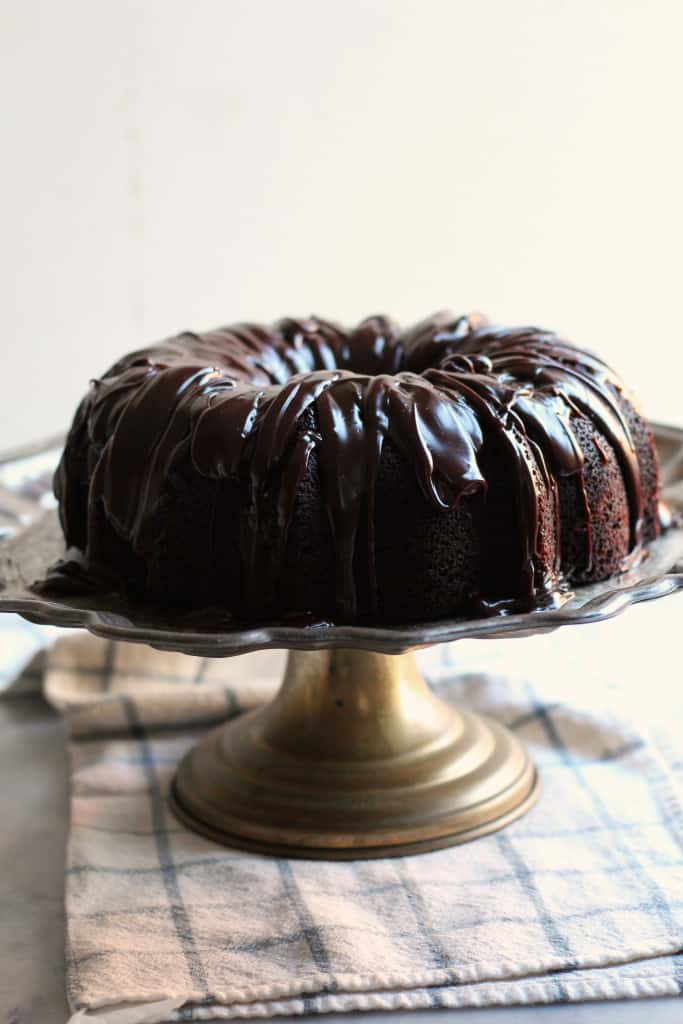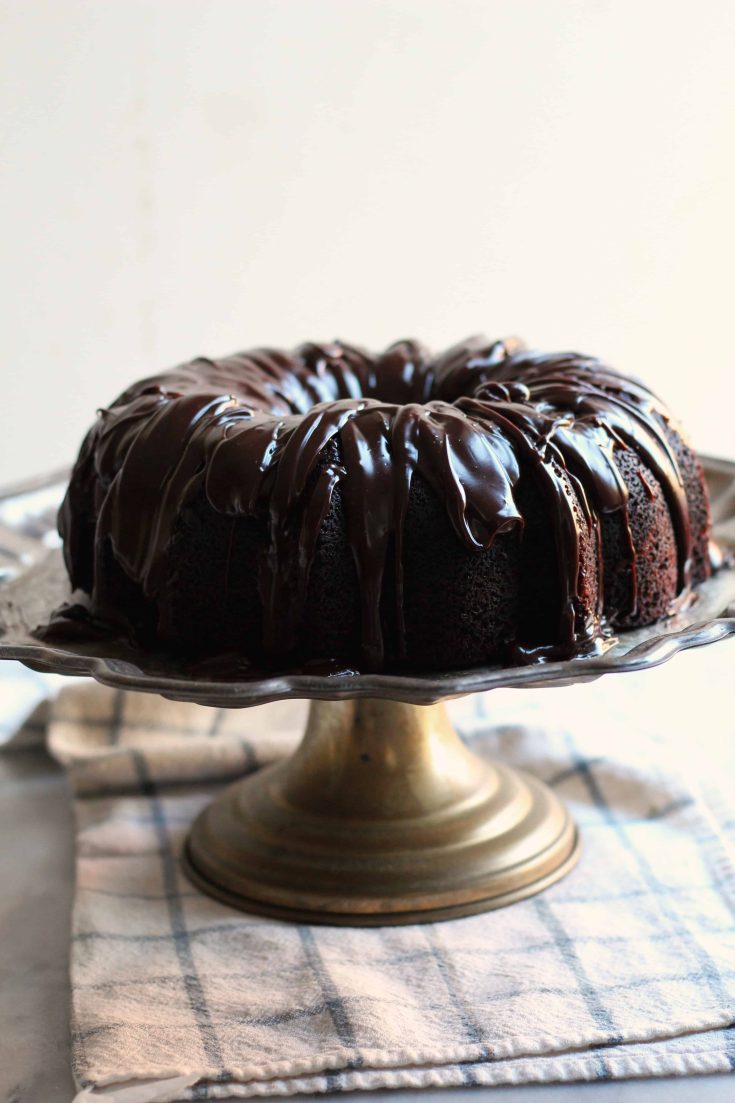 In case you were wondering if the pregnant lady is posting a boozy chocolate cake with whiskey in the icing then yes, you are right, she is. I am 37 weeks pregnant and I can just feel the chill of a frosted glass from my first postpartum margarita, taste the pumpkin beer I've been saving in the fridge since fall, and enjoy a guilt-free glass of champagne once my baby girl makes her appearance someday soon. Now don't get me wrong- I've had a few sips of wine here and there, but there is something amazing about having that first drink when it doesn't feel taboo somehow that has got me pretty excited.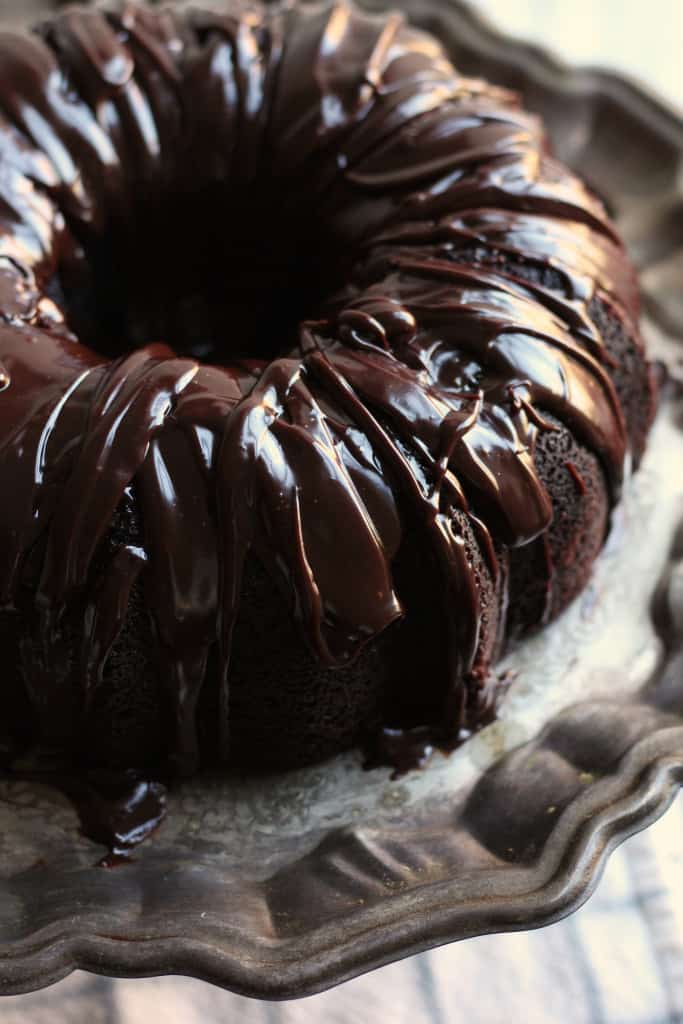 Truth be told, even though there IS a little booze in this cake, it's mostly all baked off and really just adds to the fabulous texture/flavor more than anything. The stout in the cake gives it a malty flavor that is just out of this world. Then yes, I did add a teeny bit of whiskey to the chocolate ganache icing, but mostly out of curiosity and you can totally skip it. (Though everyone who tasted it agreed it was very subtle and added amazing flavor.) Or- you can amp up the whiskey a bit to make this an even more fun and festive cake for a St. Patrick's day get together.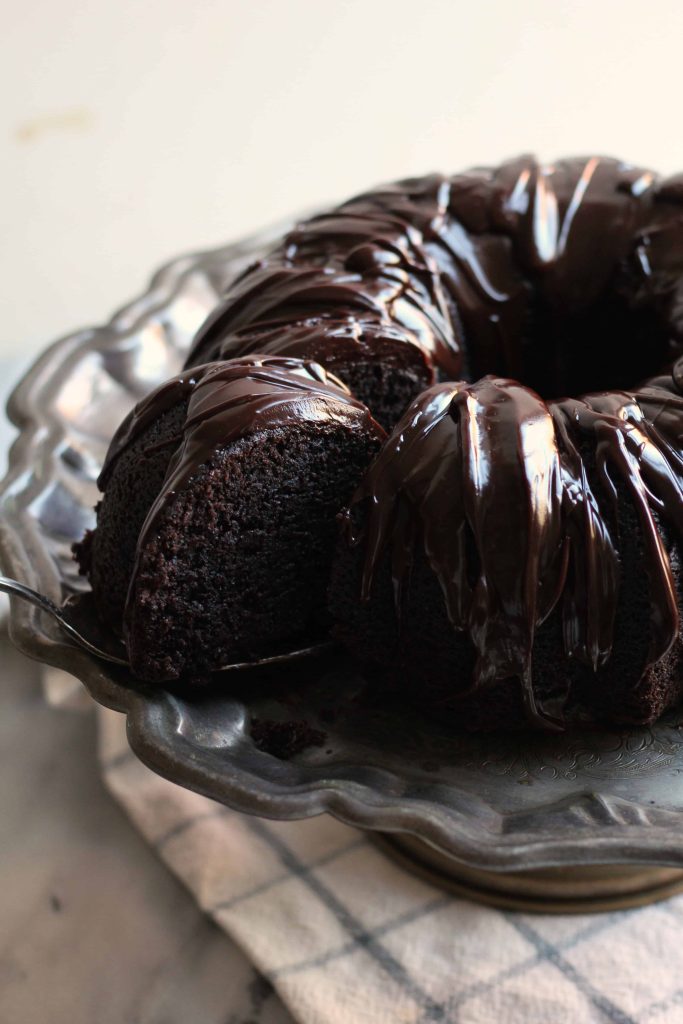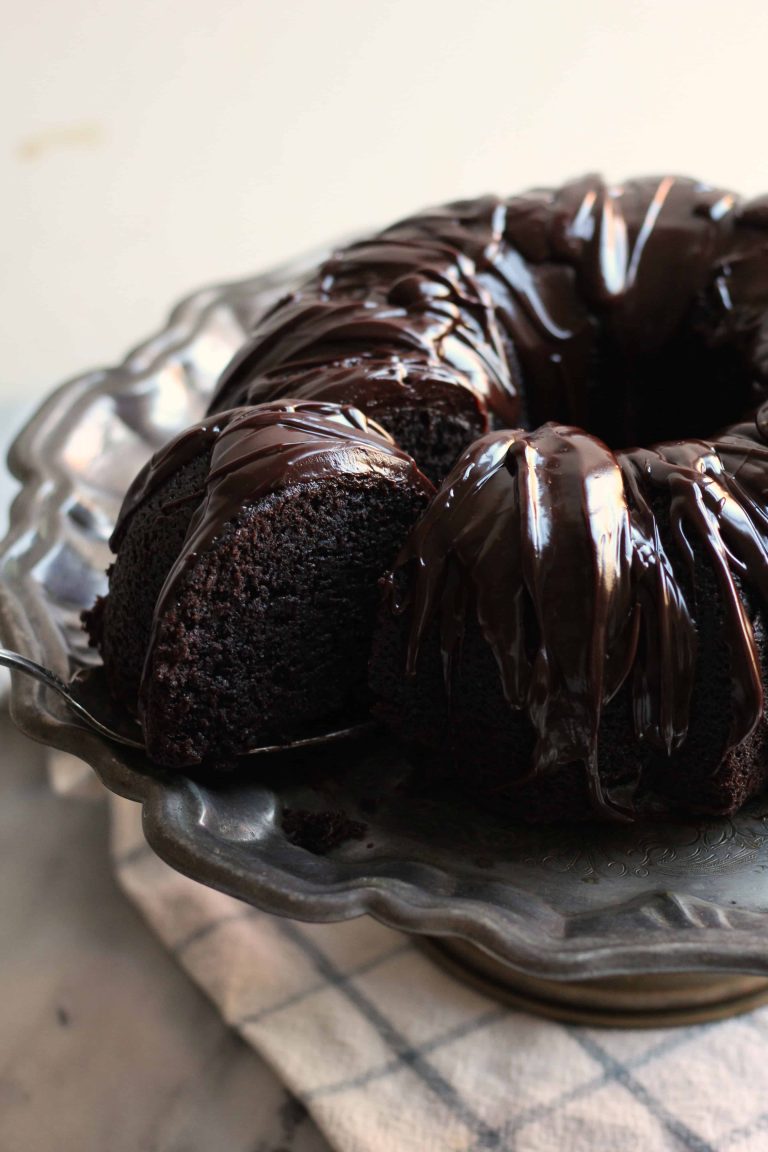 This cake is really everything you want in something you whip up from scratch: easy- foolproof- and so incredibly good you'll feel like a culinary goddess. The texture is just amazing. Even with no glaze this is a fantastic cake and the gooey, fudgy ganache just sends it over the top. Trust me- make this for your next festive get together, whether St. Patricks' Day or just a day you want to make everyone fall in love with you. Trust me they will!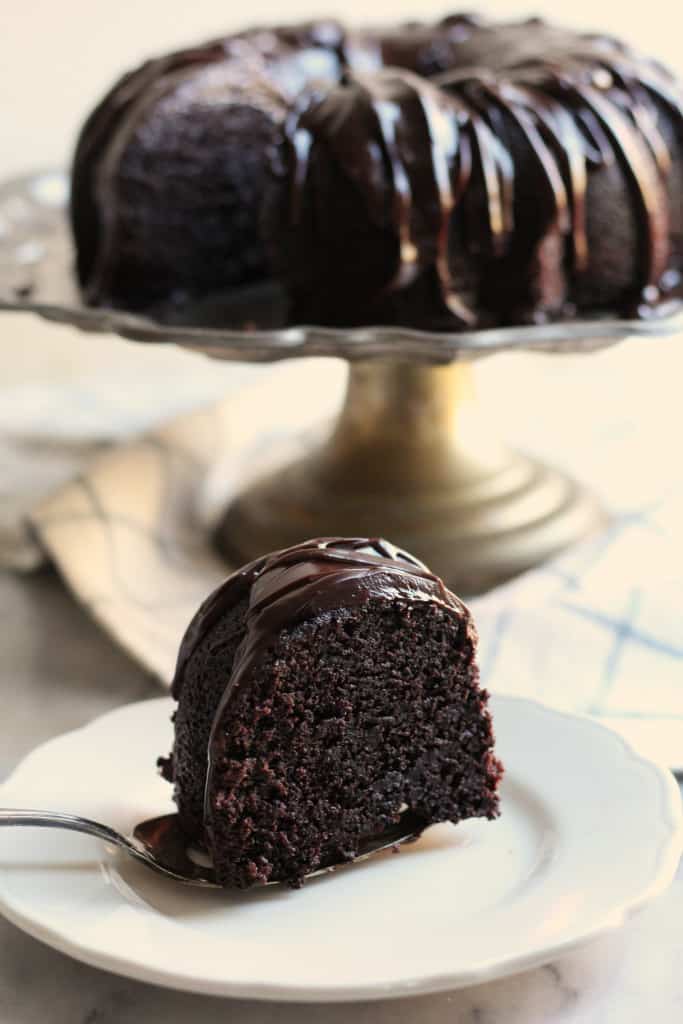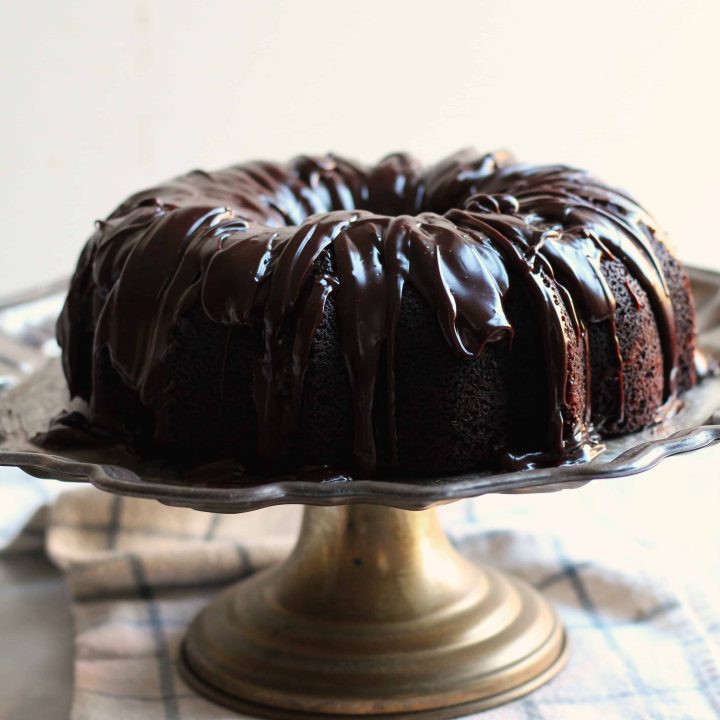 Chocolate Stout Bundt Cake
Ingredients
1 cups stout (such as Guinness, or I used a Chocolate Porter for this one)
1 cup (2 sticks) unsalted butter
3/4 cup unsweetened cocoa powder (I used Dutch-process)
2 cups all purpose flour
2 cups sugar
1/2 tablespoon baking soda
1 teaspoons salt
2 large eggs
2/3 cup greek yogurt or sour cream
For the glaze:
1 cup heavy cream
8 oz dark chocolate (chips or chopped)
1 tablespoon of whiskey (optional*)
Instructions
Preheat oven to 350F. Thoroughly grease or spray a bundt pan, set aside.
In a small saucepan combine the stout and butter. Heat over medium until butter is melted. Whisk in cocoa powder until smooth. Set aside to cool a bit.
In a medium sized bowl combine the flour, sugar, baking soda and salt. Set aside.
In the bowl of a stand mixer fitted with a paddle attachment, cream together the eggs and yogurt until smooth.
Add the butter/stout mixture slowly with the mixer running on medium speed until just combined.
Add the dry ingredients on low until *just* mixed. Use a spatula to finish mixing by hand, don't overmix- you just want to make sure there are no clumps or streaks.
Pour batter into your pan. Bake for 30-40 minutes, or until a toothpick inserted into the center comes out clean.
Allow cake to fully cool before inverting onto a cake stand and glazing.
For the glaze:
Place chocolate in a heat-proof bowl.
Heat cream in a small saucepan until just boiling.
Pour milk over the chocolate and whisk until smooth. Stir in whiskey if using. Drizzle over cooled cake.
Notes
*The whiskey is totally optional. I added just a teaspoon and I like the little bit of flavor it added but up to a tablespoon will work. Also- a small amount of vanilla extract could be used if you don't choose to add the whiskey.

Recipe adapted fron Bon Appetit