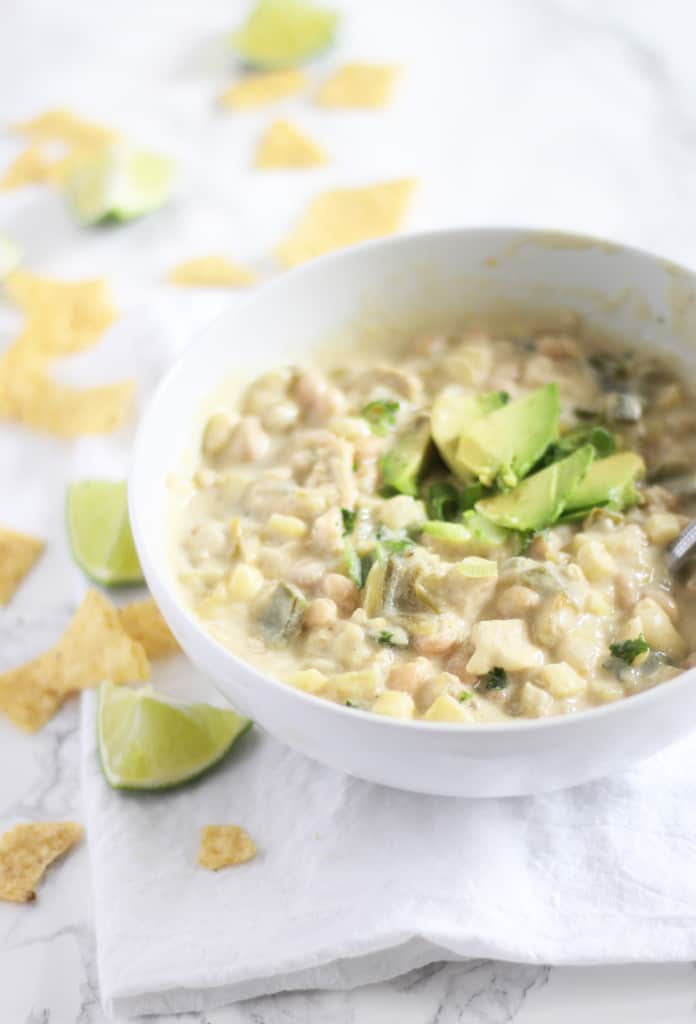 I have been dreaming up this recipe in my mind for awhile. For about a month actually, ever since I found out that my new neighbors were throwing our annual fall block party and that there would be a chili cook-off per tradition. 9Right away the wheels in my brain started turning. I've made lots of chili recipes over the year, but for this I wanted something different, something that may stand out from the spread of more traditional chili varieties.
Right away I knew I wanted to make white chili, but I wanted it to be creamy and not watery. Many recipes I've seen have a thin, almost grainy broth and I wanted creamy goodness. I also wanted lots of beans, corn, peppers, and traditional chili ingredients while keeping everything white and green. The final result was good, and I mean really really good. So tasty in fact that I won 1st place! Yup you guys, this is award-winning chili right here.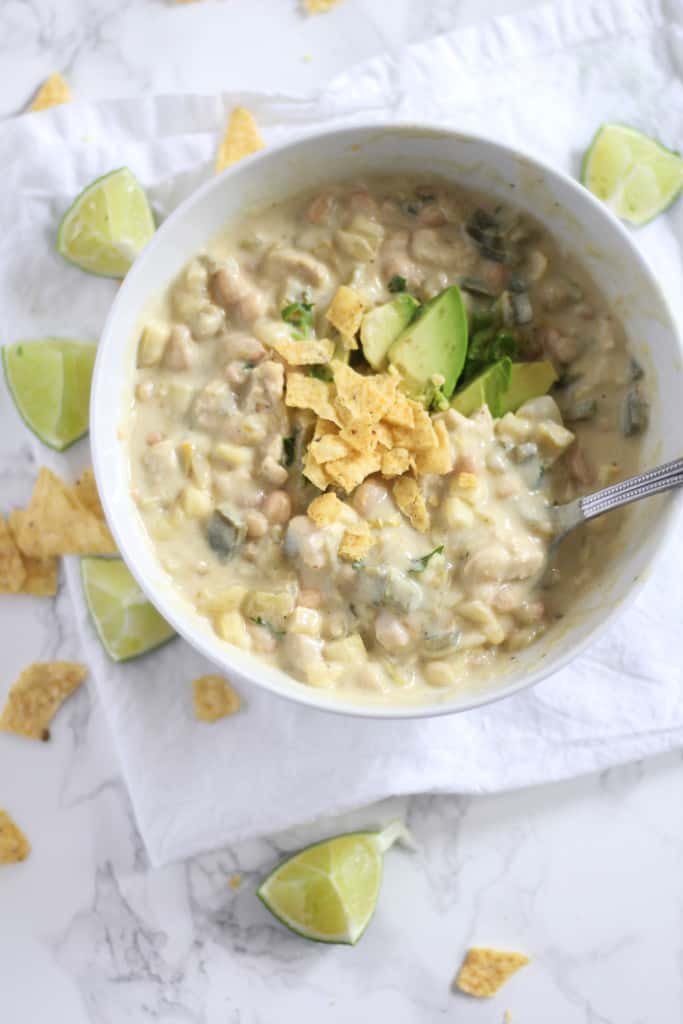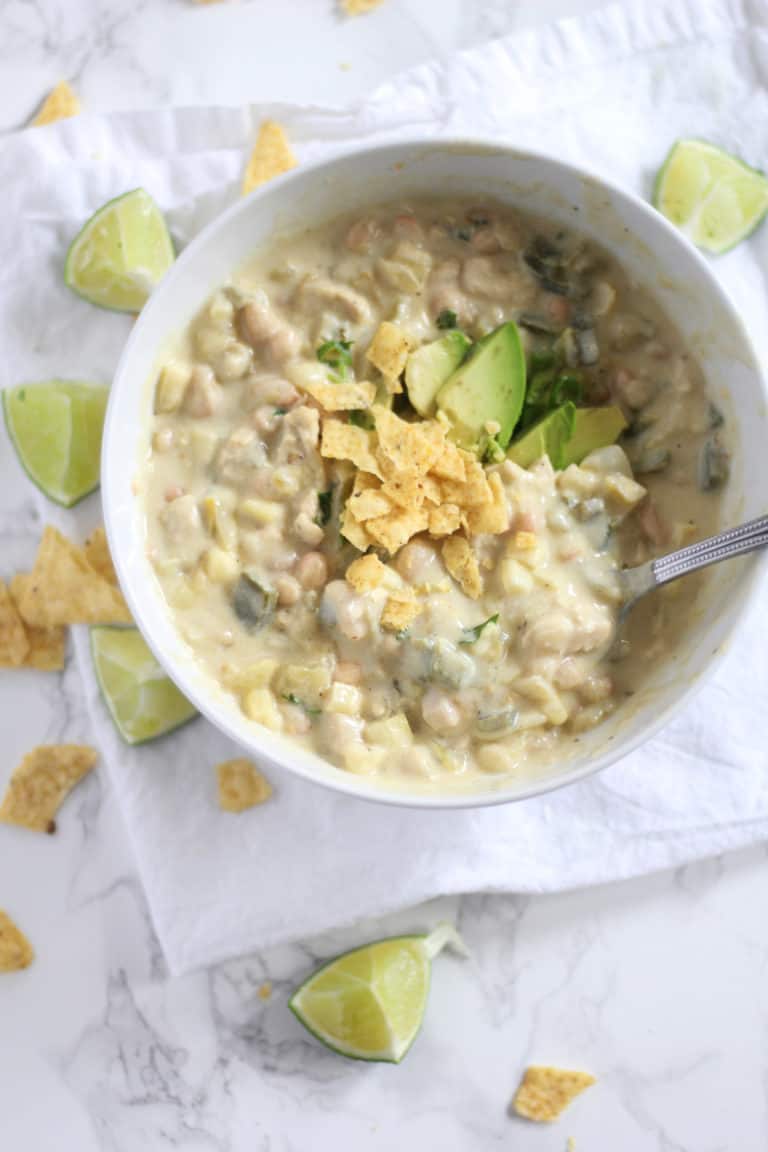 Onions and peppers are sauteéd until golden, and then in goes the chicken, green chilis, corn, navy beans, and salsa verde. A smooth, queso-like cream sauce made with monterrey jack cheese and sour cream is then folded in and mixed in with some broth until the consistency is just perfect. The final result is creamy, cheesy, slightly spicy and really dang good. It was served with lime wedges and tortilla chips and was really a hit all around.
This is the perfect game-day, crisp fall weather type of meal. I hope you try it and love it!

Creamy White Chicken Chili
Prep time:
Cook time:
Total time:
Ingredients
1 large onion
2 cups chopped peppers (I used a mix of mild and spicy)
2 boneless skinless chicken breasts, diced into bite sized pieces
2-4 oz cans fire roasted green chilis
1 cup salsa verde
2 15 oz cans white beans*
1 cup fresh, frozen or canned sweet corn
3 tablespoons butter
3 tablespoons flour
1-2 cups milk or broth
2 cups sour cream
8 oz grated monterrey jack cheese
Instructions
In a large pot or dutch oven, sauté the onion in some oil over medium high heat. When it starts to turn golden add the peppers and chicken, stirring and cooking until the chicken is mostly cooked and golden.
Add the chilis, salsa, beans and corn, and stir to combine. reduce heat to low while you make the cheese sauce.
In another medium-sized pot, melt the butter over medium-high heat. Add the flour and whisk until golden brown. Add the cup of broth or milk, and whisk until smooth. Continue to stir until the mixture has thickened a bit.
Add the grated cheese and sour cream stir until smooth.
Pour creamy mixture into the pot with the chicken and veggies, and stir to combine. Simmer on low for 15-20 minutes, and add more liquid if chili seems too thick.
Add salt and pepper to taste. Serve with limes, tortilla chips, or avocado slices.
Notes
* I like navy beans because they are small, but any variety would work!