Are you looking for tips for freezing cupcakes? The good news is it's easy to do and keeps your extra cupcakes super fresh for when you are ready to use them.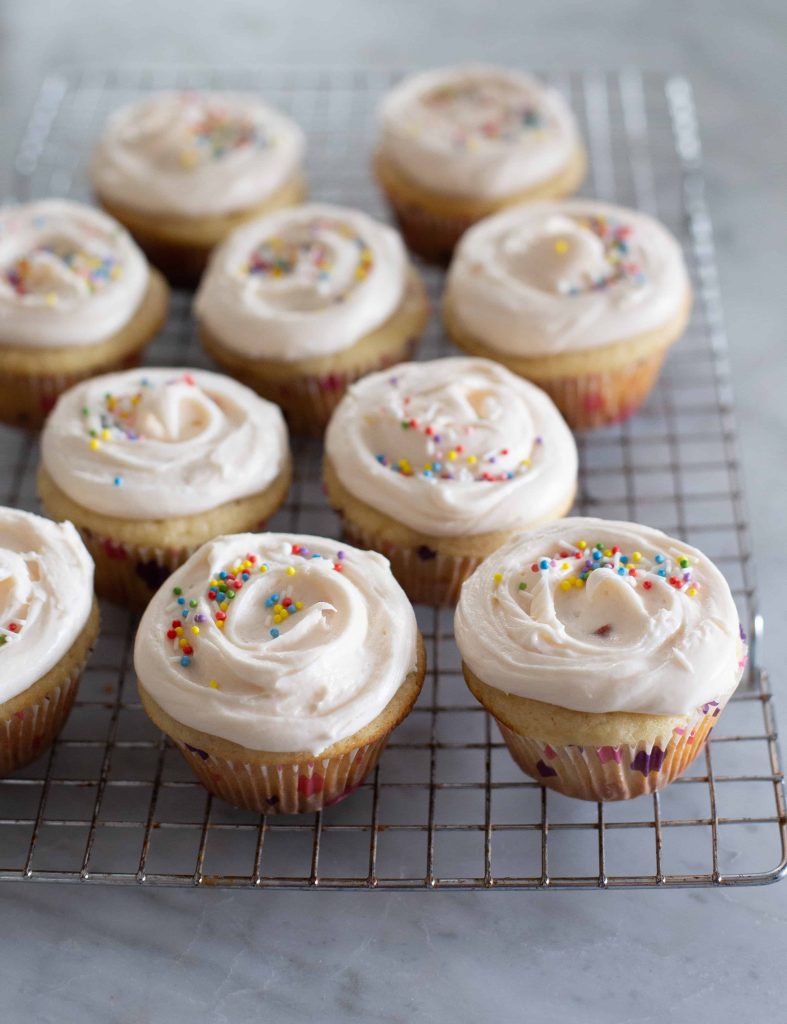 Here's the situation, you have a special occasion coming up where you want to make homemade cupcakes and want to do some prep ahead of time. Or- you only need 1 dozen cupcakes, your recipe makes a large batch, and you want to save the leftover cupcakes for a later date. And my favorite reason- you want a sweet treat individually wrapped and ready for a late night craving at all times.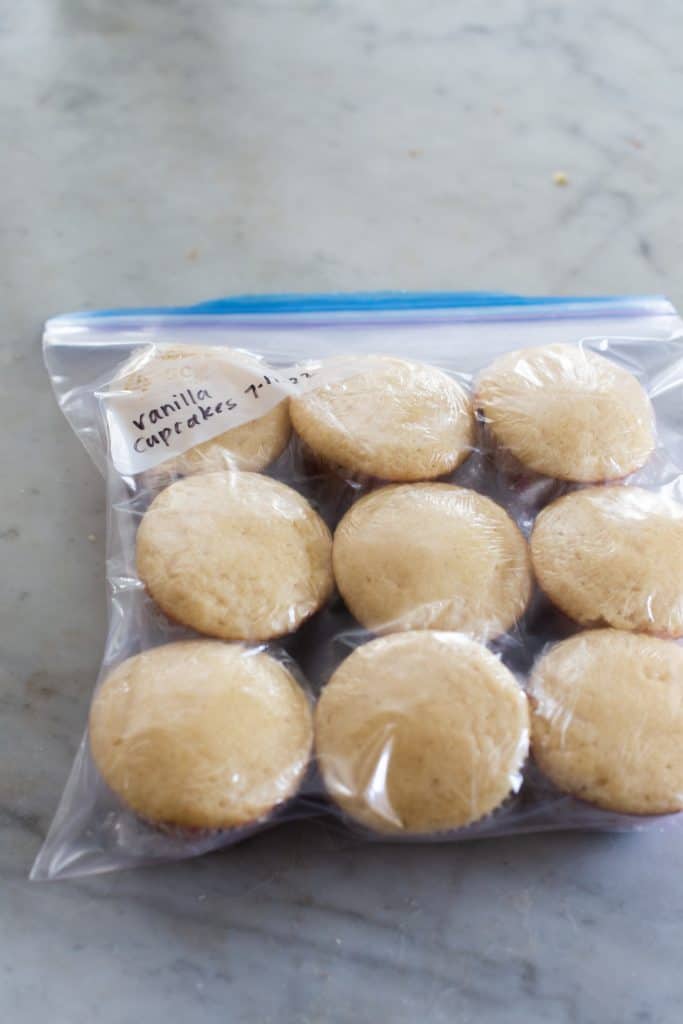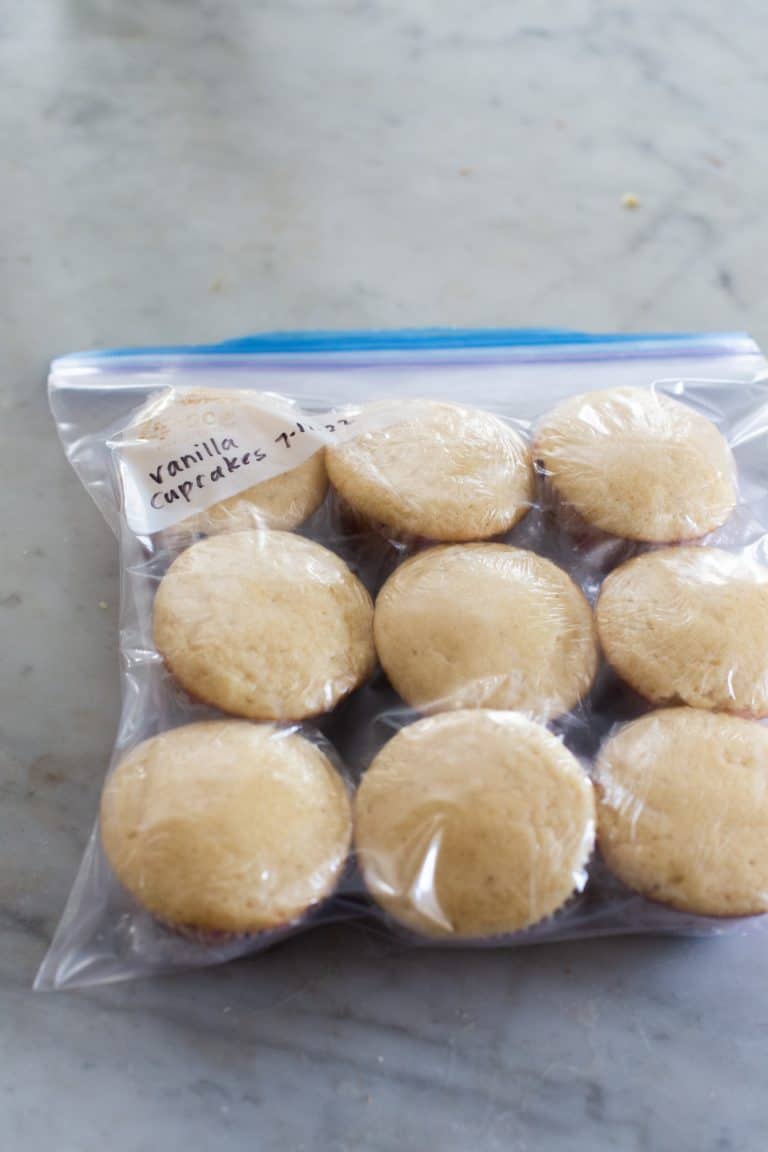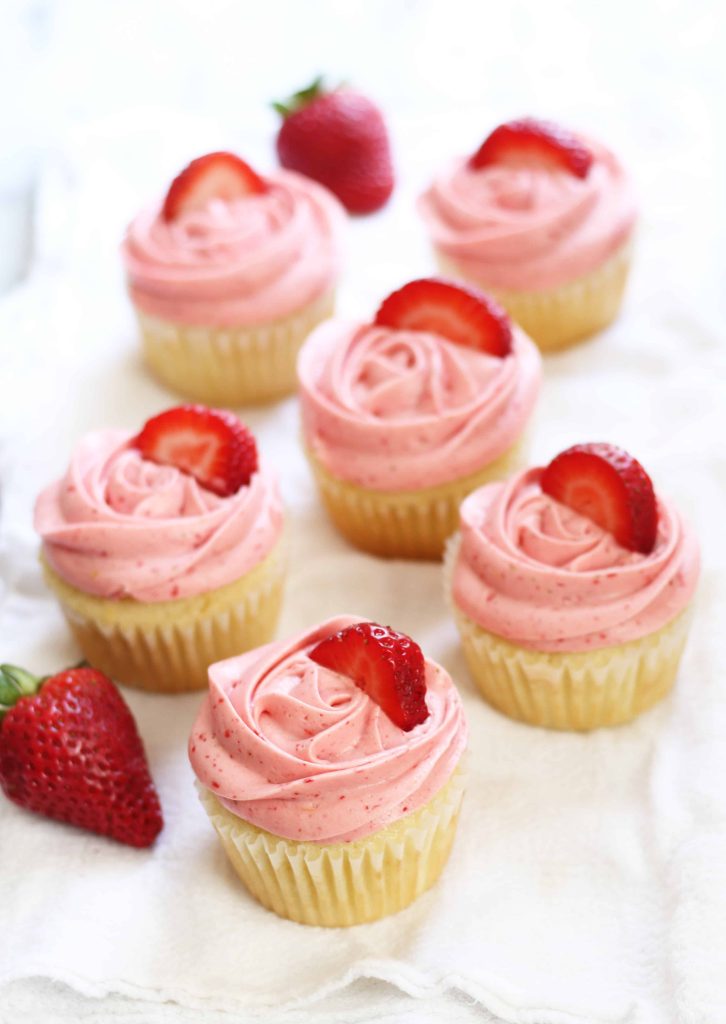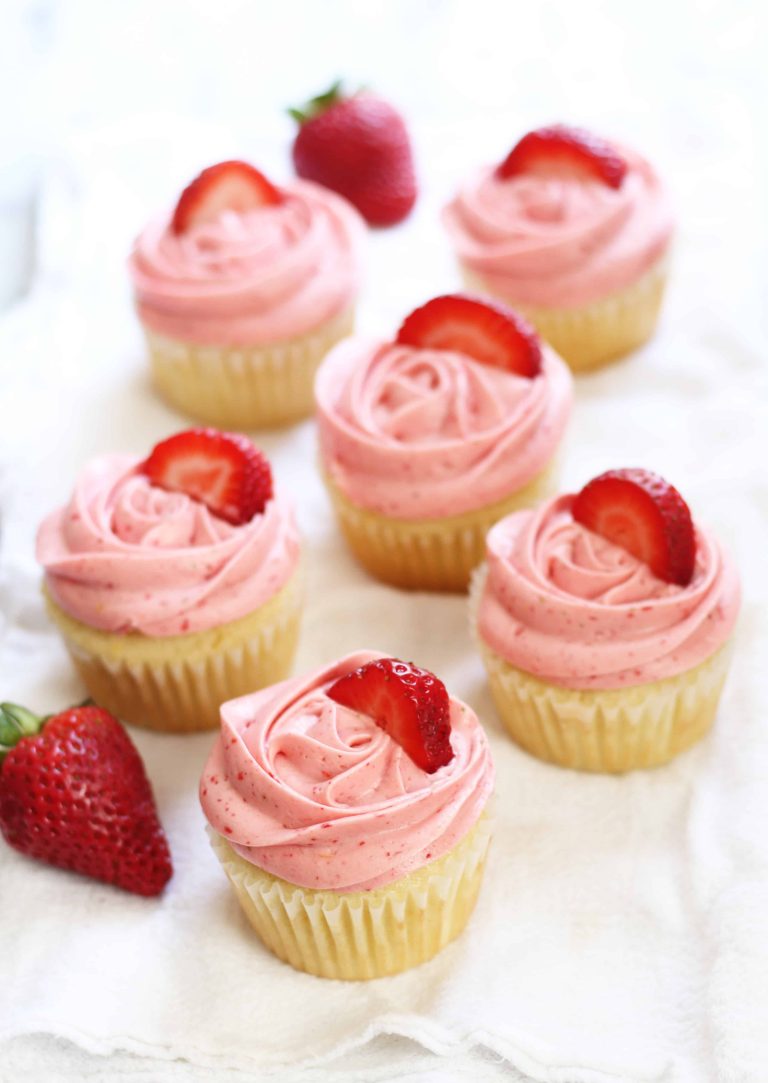 Good news: if you want to freeze cupcakes and make sure they won't dry out, you want to prevent freezer burn or getting a weird freezer taste I've got you. I have been there and am here to help! I like to freeze cupcakes unless I am frosting them within 24 hours as I think it retains the moisture better than leaving them out.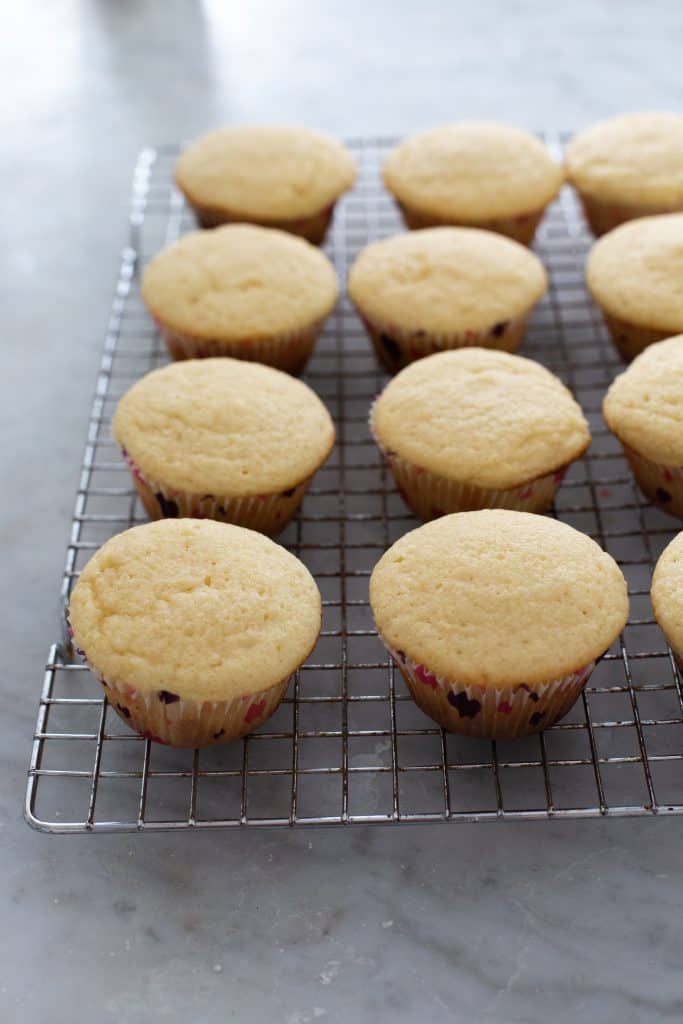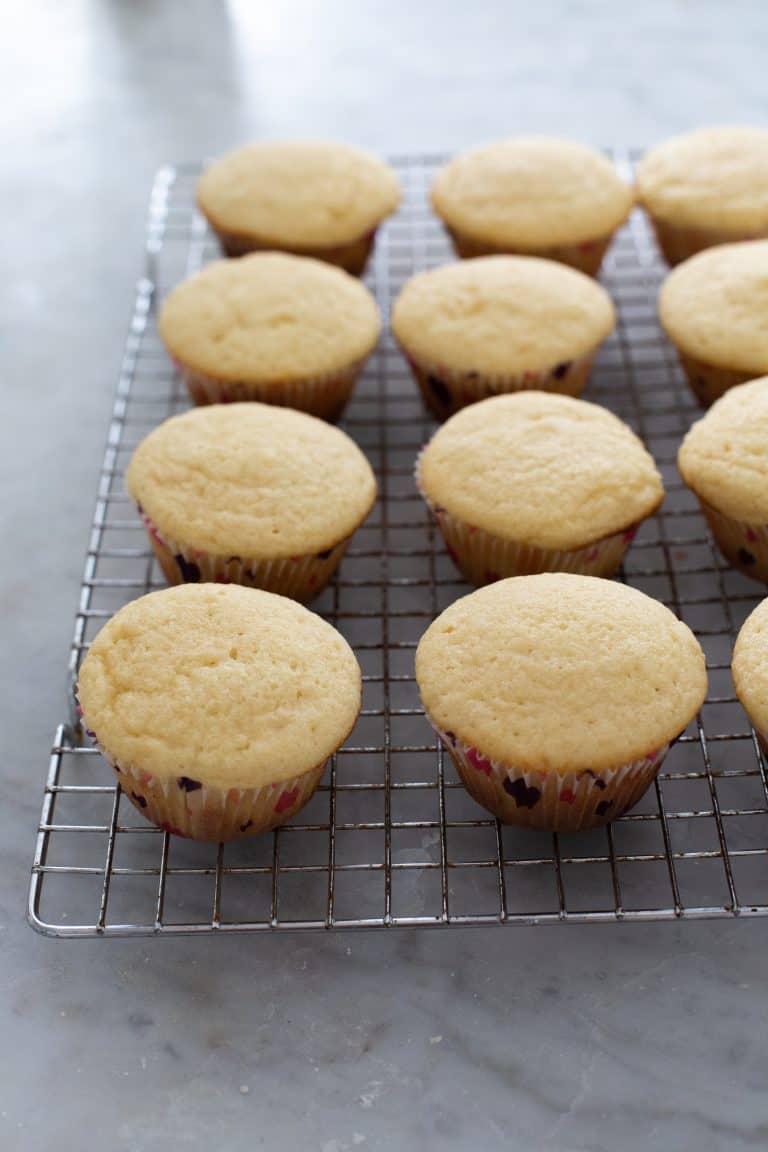 I don't always have enough time to make both the cupcakes and the frosting on the same day so this is a great solution. They thaw beautifully and always taste great!
Supplies used:
Airtight container
Plastic Wrap
Plastic Freezer Bag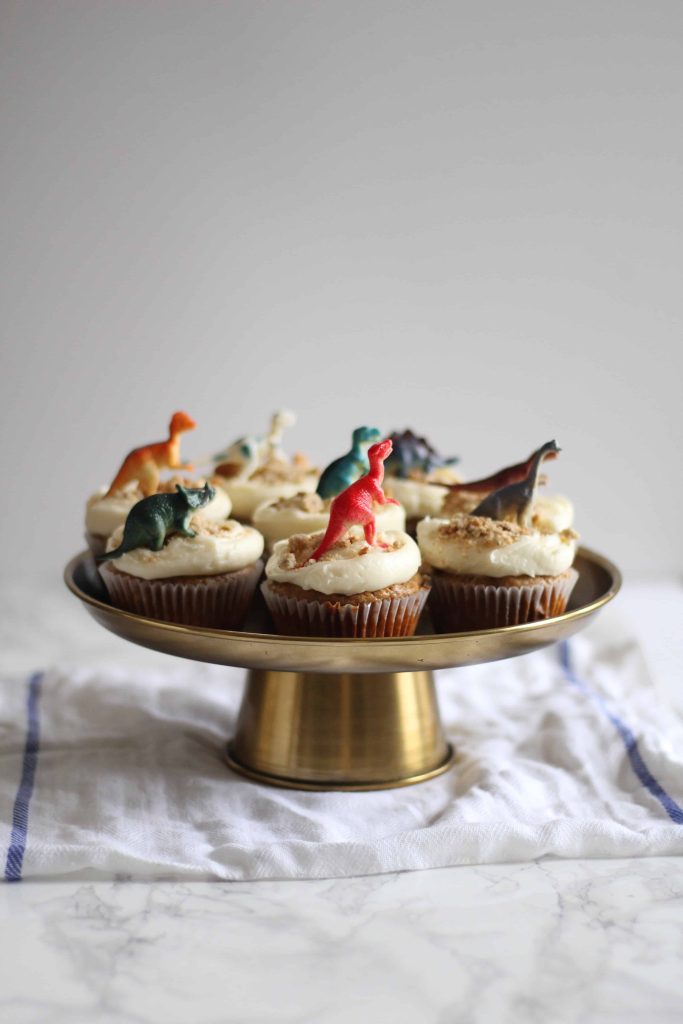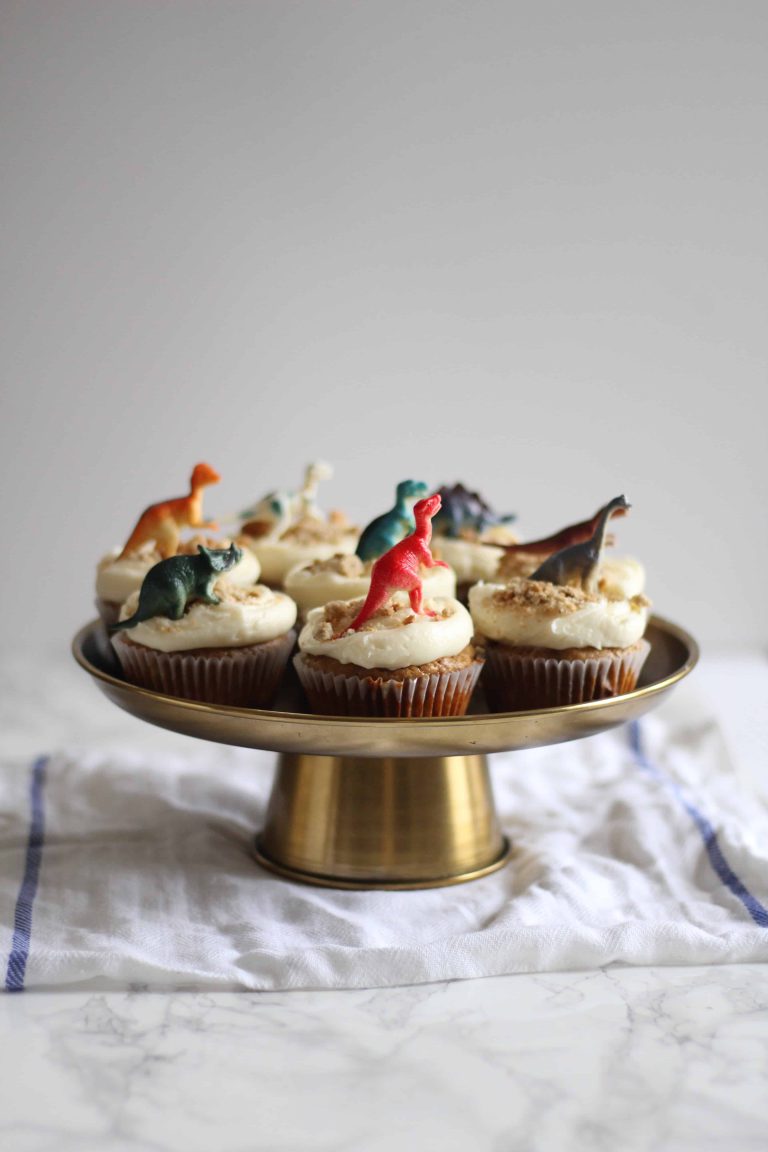 Top tip:
First- bake cupcakes according to whichever recipe you are using. When they are done let them cool completely. Cupcakes should always cool to room temperature before starting the freezing process. Hot cupcakes wrapped up will create steam and make the tops stick to the wrapper. (The best way to do this is to let them cool on a wire rack for 1-2 hours.)
Next step: Then take your unfrosted cupcakes and wrap each individual cupcake in plastic wrap for best results. (You can also use aluminum foil in a pinch.) This helps prevent freezer burn. At this point you can either put them in a single layer in a freezer ziplock bag or an airtight container. Your frozen cupcakes will last for a longer period of time this way.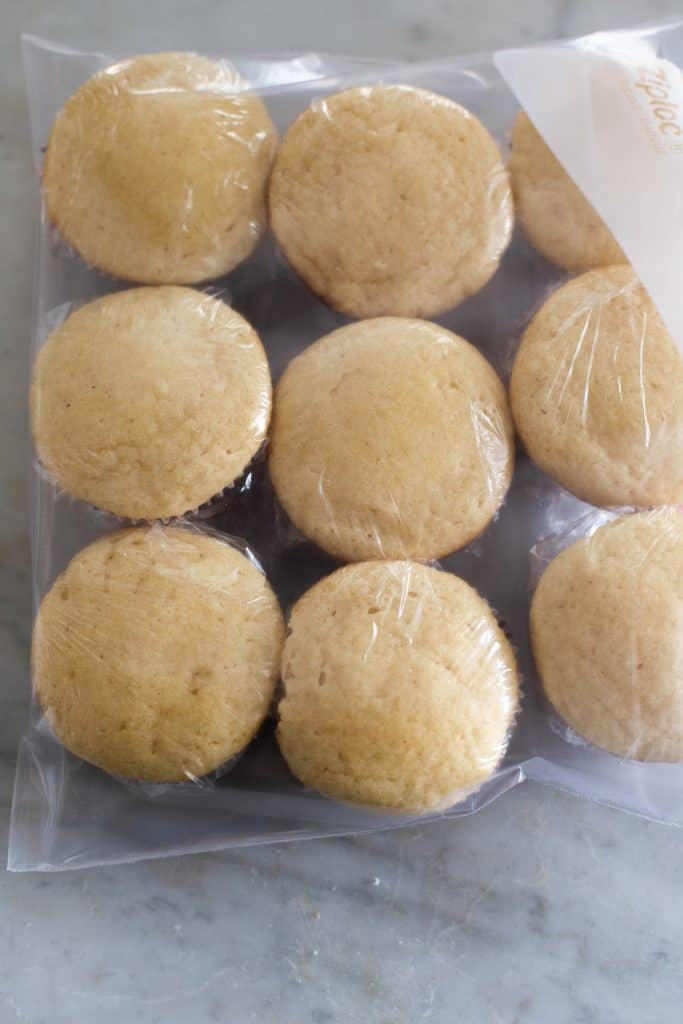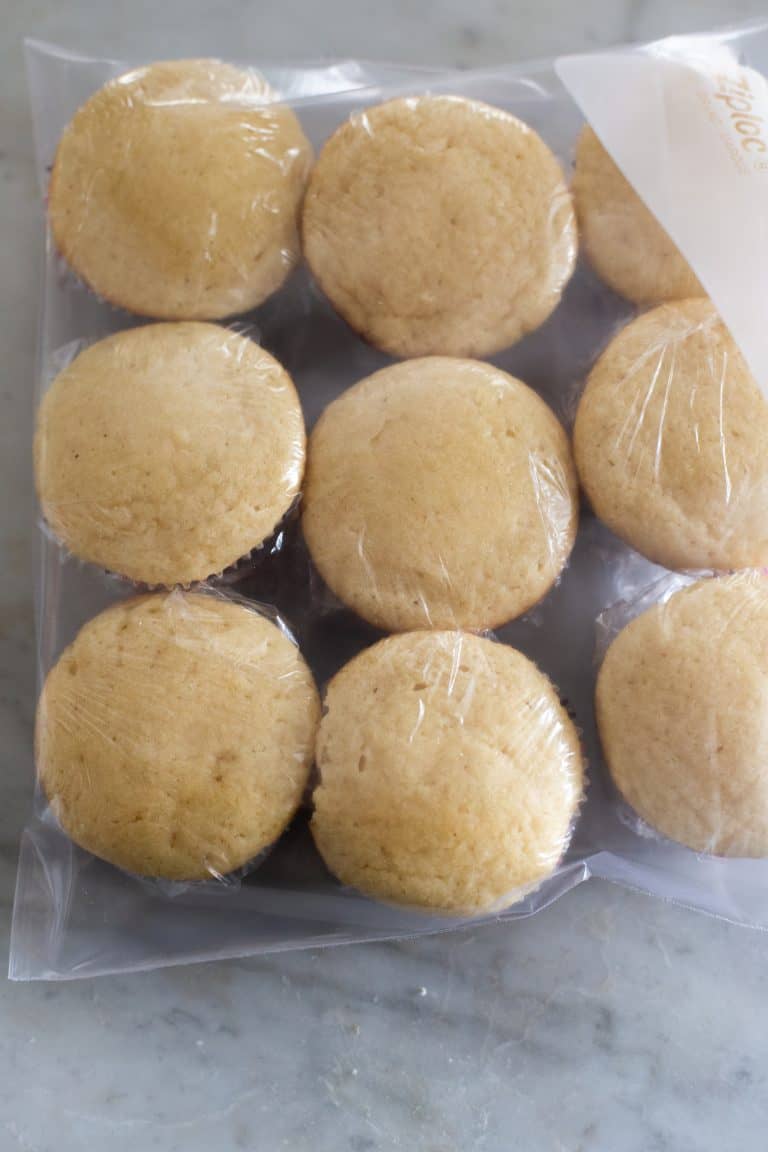 How long can I leave unfrosted cupcakes in the freezer?
I have frozen cupcakes for up to a month with no issues.
Can I freeze frosted cupcakes?
I get the appeal of this but I really don't recommend it. Whether you are using cream cheese frosting or a classic buttercream frosting, I just don't find it's an efficient way of keeping the cupcakes looking pretty, and the frosting texture perfect. So for my method, freezing unfrosted cupcakes is the way to go.
You can however freeze a tub of cupcake frosting, thaw it at room temperature, and whip it up a little bit before using. Buttercream also lasts for a few weeks in the fridge! Then you can defrost your cupcakes on the counter and frost fresh cupcakes!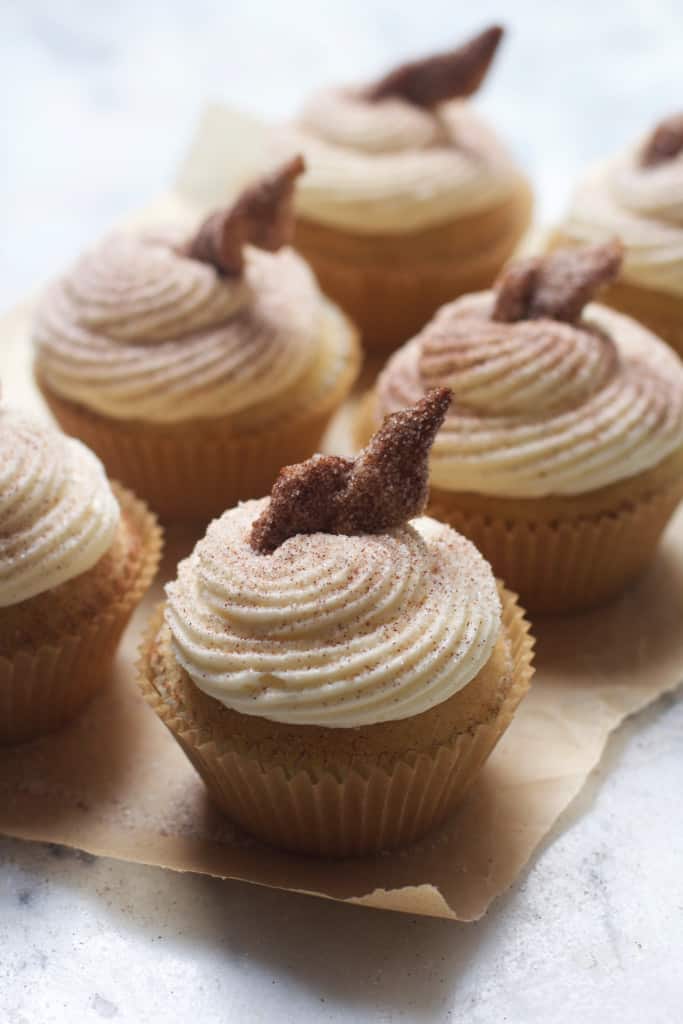 Can I freeze cupcake batter?
I wouldn't. I suggest baking all the cupcakes and then freezing them. They will hold up really well and will be similar in taste or texture to your fresh cupcakes. I have also experienced weird texture issues with freezing dairy products.
Do you have favorite cupcake recipe for freezing?
A few of my favorite cupcake recipes are scattered throughout this post and would be a great use for your perfectly frozen cupcakes. But truly any recipe works well with this method.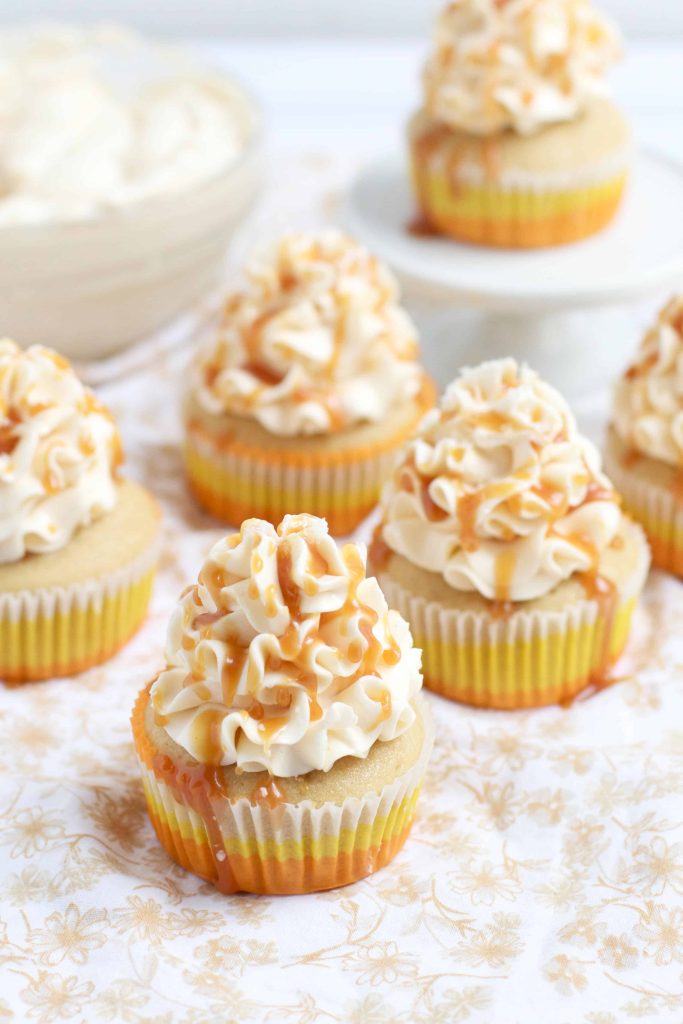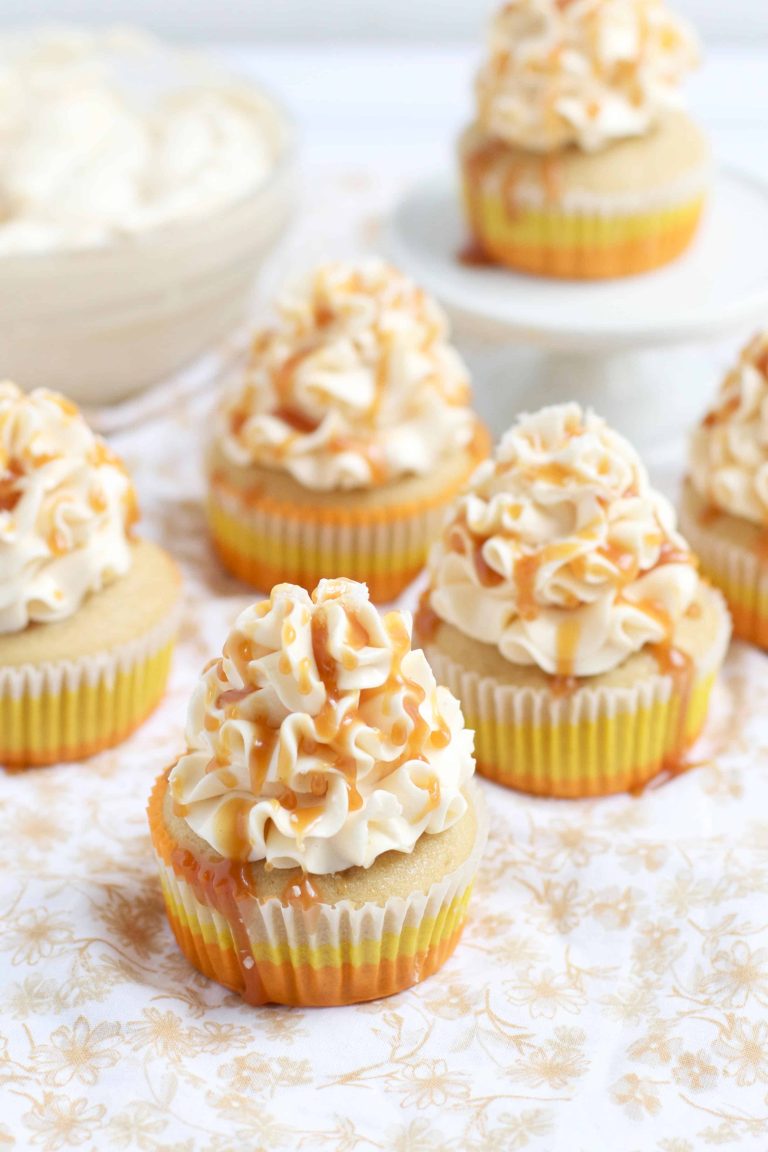 Salted Caramel Cupcakes
How do I thaw the cupcakes?
Simple bring the cupcakes you want to use to room temperature and let them thaw at room temperature for 1-2 hours. Unwrap and frost/fill as desired.
This post contains affiliate links.