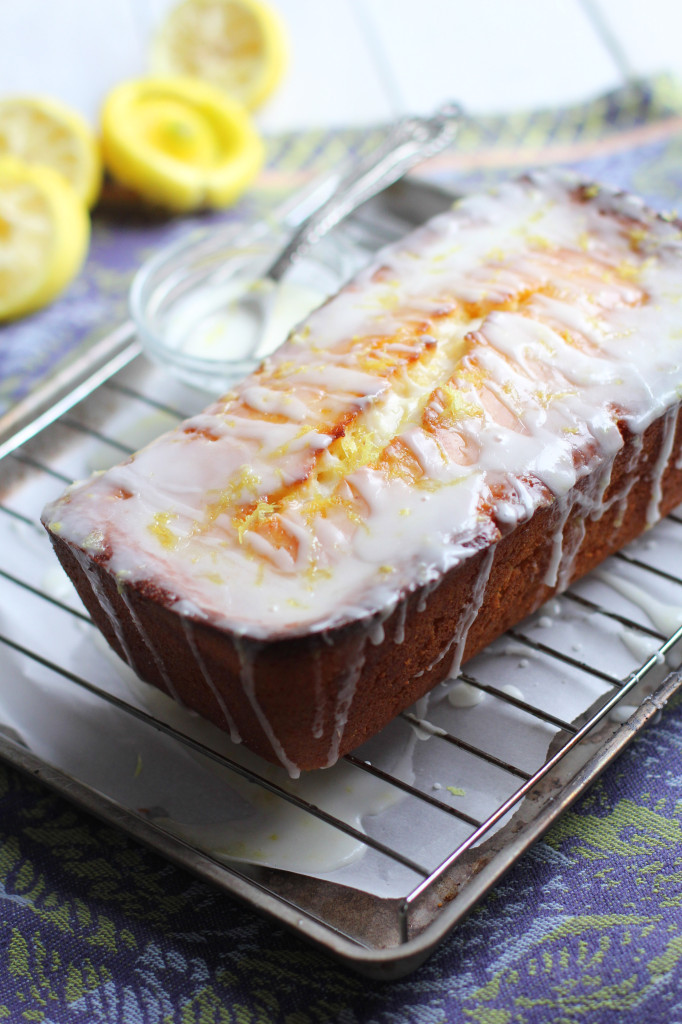 It's January 5th, you guys are cool to be back to sweets again right? I tried to crank out a healthier recipe for you today, but then I made this amazing pound cake over the weekend and I just couldn't wait to share. I do have some non-dessert recipe plans for this month, but for today it's all about this super luscious lemon-y cake.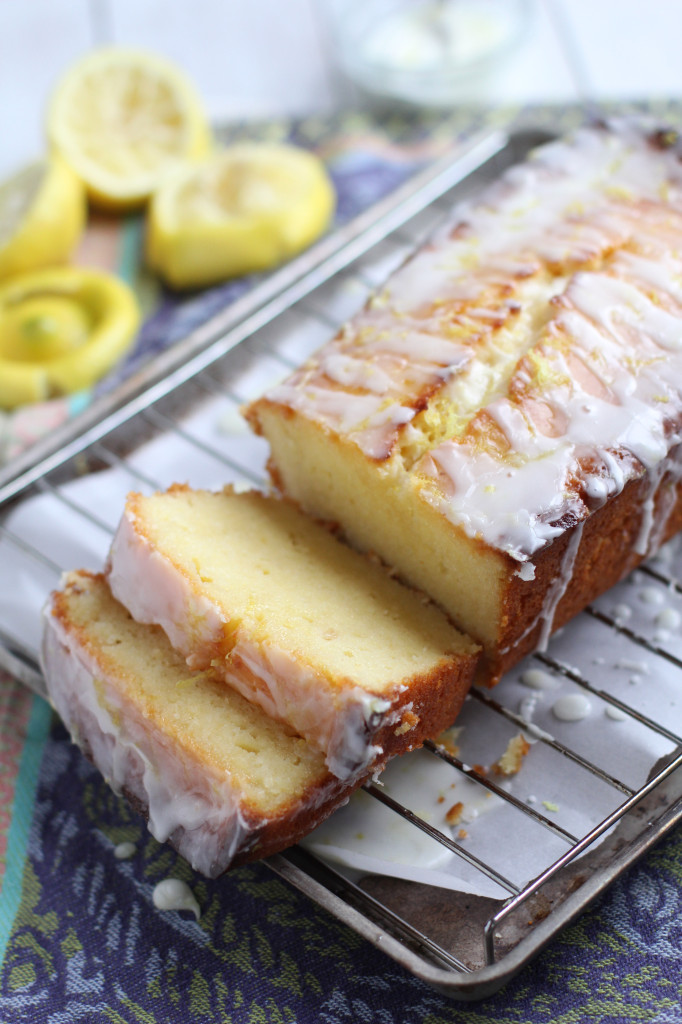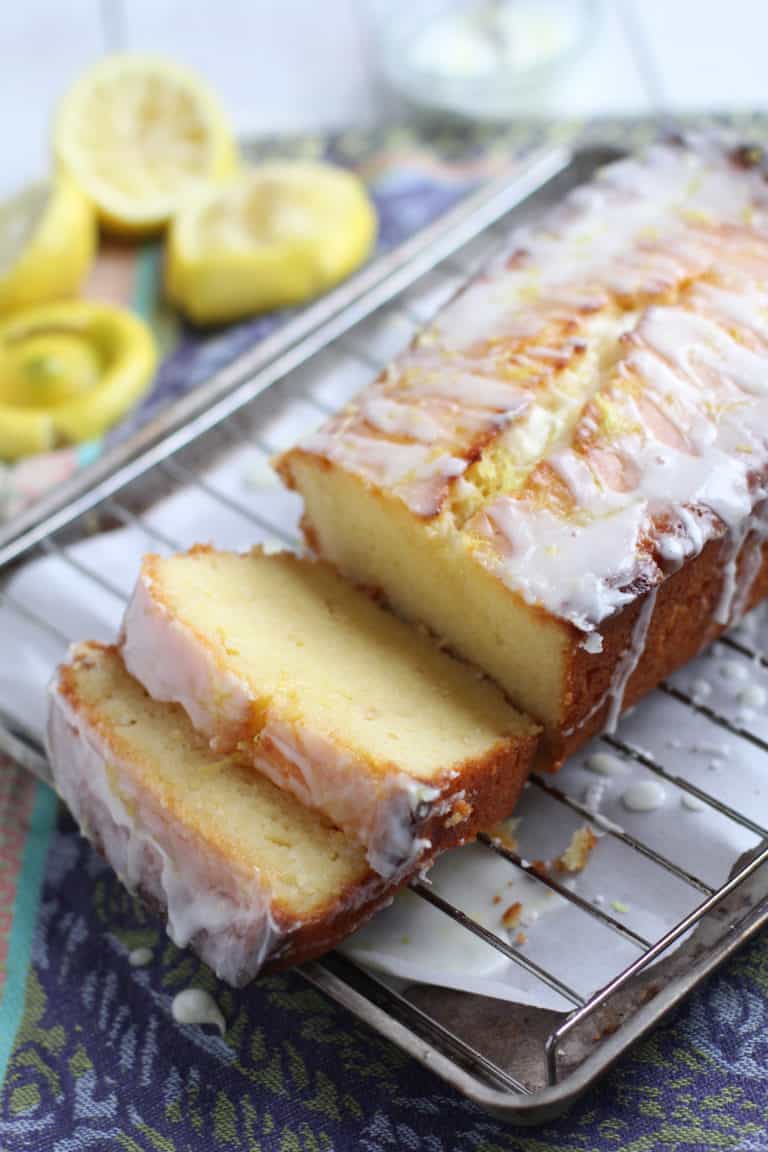 You may notice a trend on the blog in terms of quick breads/loaf cakes. I like to find my all-time favorite recipe- really make sure it's perfect and then reiterate to you guys until you immediately make it. So far I have The Best Banana Bread (ever,) Gingerbread, and Easy Pumpkin Loaf. A classic, super moist, super velvety Lemon Pound cake was an obvious addition to this list don't you think?
This cake is super lemon-y, and the addition of yogurt makes it just over-the top good. The texture is unreal. On it's own, the cake isn't actually overly sweet, but I drenched it in a lemon syrup and then an lemon glaze on top of that. Trust me- the combo of both is to die for. Can you tell I love this cake!?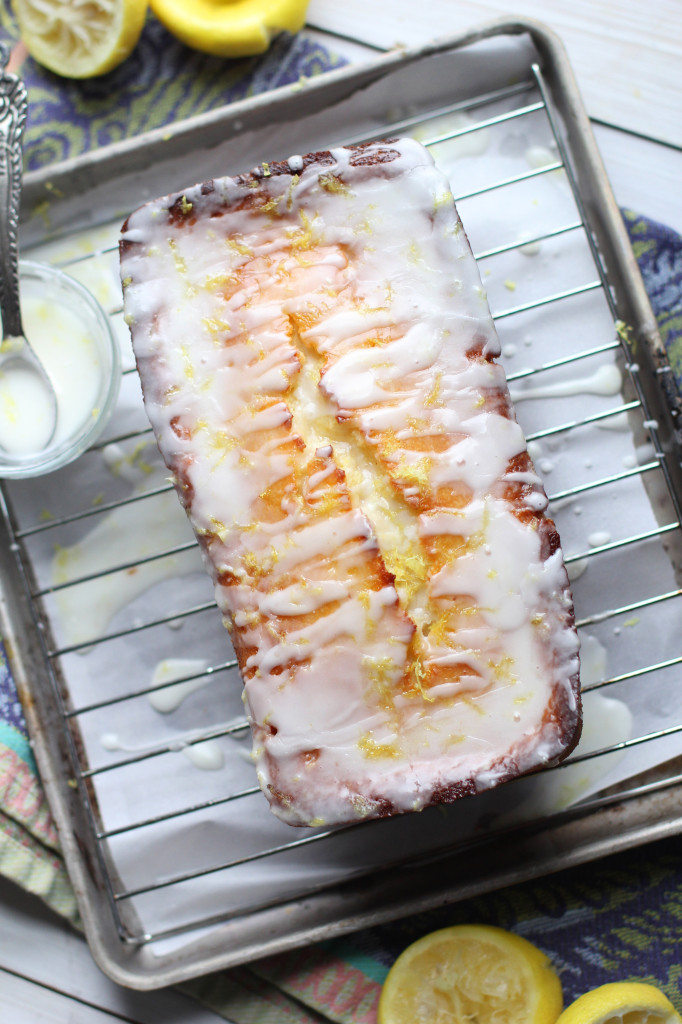 Lemon Greek Yogurt Pound Cake
Ingredients
1½ cups all-purpose flour
1 teaspoon baking powder
½ teaspoon salt
1 cup (2 sticks) butter, softened at room temperature
1 cup sugar, plus ¼ cup for glaze
4 eggs
2 teaspoons pure vanilla extract
¼ cup lemon juice for cake, plus ¼ cup for syrup and 2 tablespoon for glaze
½ cup greek yogurt
zest of one lemon
½ cup powdered sugar
Instructions
In a small bowl whisk together the flour, baking powder and salt. Set aside.
In the bowl of a stand mixer fitted with a paddle attachment (or you can use a hand mixer,) cream the butter and cup of sugar until smooth Add the eggs one and a time followed by the vanilla.
Slowly add the dry ingredients and mix until almost combined. Fold in the lemon juice, zest and yogurt, finish mixing on low until combined. (Batter won't be perfectly smooth but that's Ok.)
Pout batter into a buttered/floured 9 inch loaf pan. Bake at 325F for 75-90 minutes, or until a toothpick inserted into the center of the cake comes out clean.
For the syrup:
Stir together ¼ cup of lemon juice and ¼ cup sugar until sugar has dissolved.
For the glaze:
Gradually add the lemon juice to the powdered sugar until desired drizzling consistency is reached.
To finish:
Turn the warm cake onto a wire rack and brush all over with the syrup. (Do this when the cake is still warm! Drizzle with the glaze. Serve warm or room temperature.