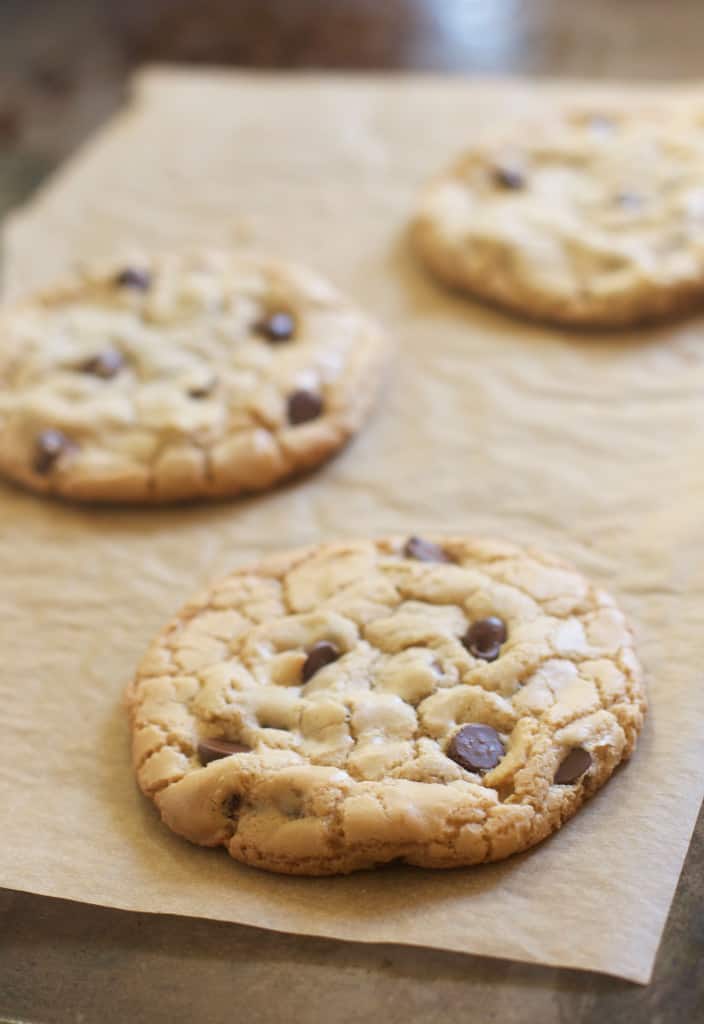 The number one question that I get asked when people meet me, knowing I have a baking blog, is- "How are you not fat?"
Seriously- I get asked that weekly if not more often. I know it makes little sense- I'm baking, posting (and eating,) lots of treats per week and while I've definitely put on 5 lbs. since The Baker Chick was born, it hasn't gotten out of hand.
I exercise occasionally, (much to the dismay of my husband who is a personal trainer,) but what I really practice every single day is the art of moderation. For me if I eat a healthy diet I can still manage desserts several times a week as long as I don't go overboard.
I like a small slice of cake, or one brownie or cookie and then I typically give the rest away. It's a system that works for me and I plan on sticking to it- as I never see giving up sweets in my future!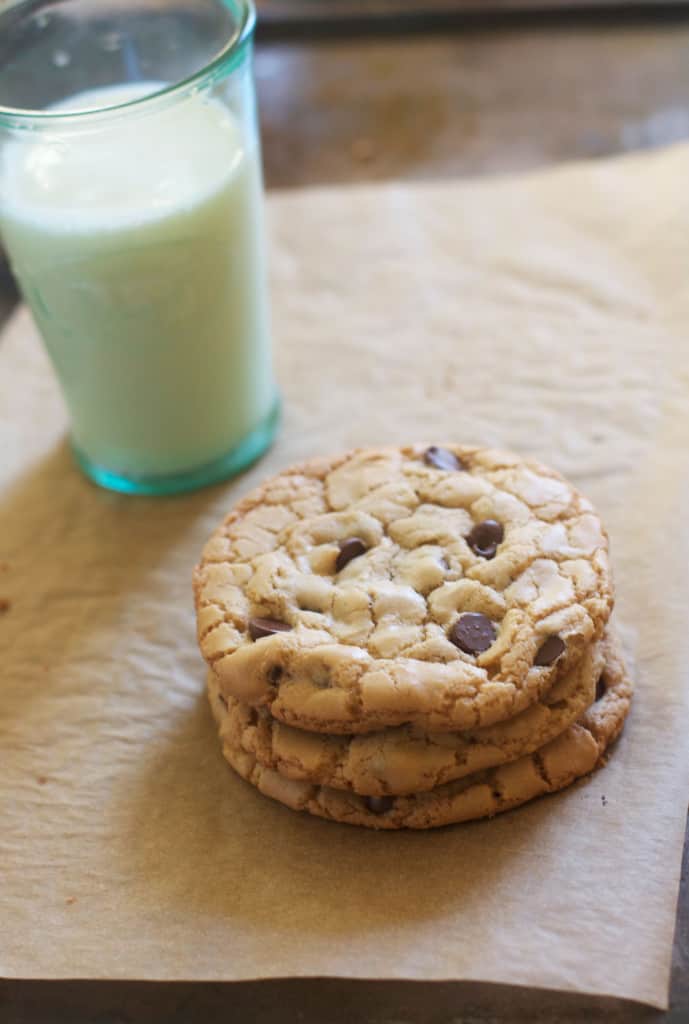 I wanted to post my version of a "healthy" recipe, but I didn't want to sacrifice taste or texture or anything like that.
I also don't like using artificial, "low fat" ingredients instead of the regular ones. So I decided to preach what I practice- small portions and delicious treats in moderation.
This recipe makes the smallest batch of chocolate chip cookies I've ever made (between 2-6 cookies depending on how big you like them.)
It took a couple tries to get the texture just right, but my Mom and I agreed that these were pretty perfect.
I love a crackly cookie and these look so beautiful coming out of the oven. The edges get perfectly crisp but the inside is still chewy and soft. I like making 3 cookies, (one for me- two for him,) but you can make two jumbo cookies- or even 6 smaller ones.
Perfect Chocolate Chip Cookies (For Two)
Prep time:
Cook time:
Total time:
Ingredients
½ cup flour
¼ teaspoon baking soda
⅛ teaspoon salt
3 tablespoons melted butter
¼ cup plus 2 tablespoons brown sugar
1 egg yolk
½ tsp vanilla
⅓ cup chocolate chips
Instructions
Preheat oven to 325F.
In a small bowl, whisk the butter and sugar together. Add the vanilla and yolk and whisk until smooth and creamy.
Sprinkle the flour, baking soda and salt over the wet ingredients, and stir until just mixed. Fold in the chocolate chips.
Scoop the dough into 2-6 portions depending on how many cookies you want. They will spread a lot- so leave at least 3-4 inches between each scoop of dough.
Bake for 12-15 minutes. Do NOT overbake. They may look doughy on the inside- but they will continue to bake while they cool.
Cool on the cookie sheet for 5 minutes then transfer to a wire rack.