This is my 4th post as part of the Sakura Bloom Sling Diaries. Check out my first 3 posts here, here and here.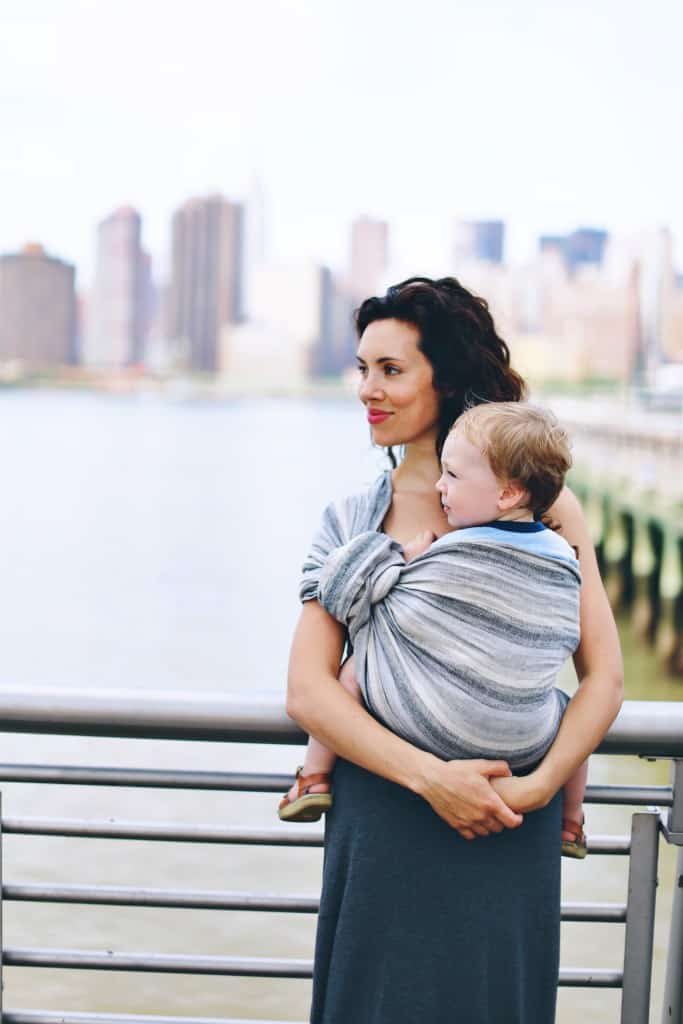 When Hugo was about 6 months old, my greatest NYC subway nightmare came true. It was rush hour, the train was packed, and out of nowhere he started screaming. I don't mean whimpering or simply crying, but full out, arched back, real tears, shrill screaming. I was mortified. I was standing with him near the exit, trying to smush into a corner to bother the least amount of people as possible, but it was in vain. Everyone was staring. Their looks ranged from "Oh that poor woman," to "Why won't that damn baby stop crying" to "Why can't that horrible mother calm her child?"
I had been a mother for 6 months so I thought I knew my baby enough to predict how he'd act but this threw me for a loop. There were at least 3o minutes left on the train until I got home and I didn't know how in the world we'd make it through. Suddenly I felt it- tears welling up in my own eyes, the burn creeping across my face until fat drops streamed down. I was so overwhelmed, so embarrassed, so frustrated. And I felt bad for my poor baby who was clearly miserable. He wouldn't let me sit down with him and even if he would- I wasn't at all prepared to nurse him on the crowded subway. We just needed to get.home.now….