Can you Freeze a Pumpkin Roll?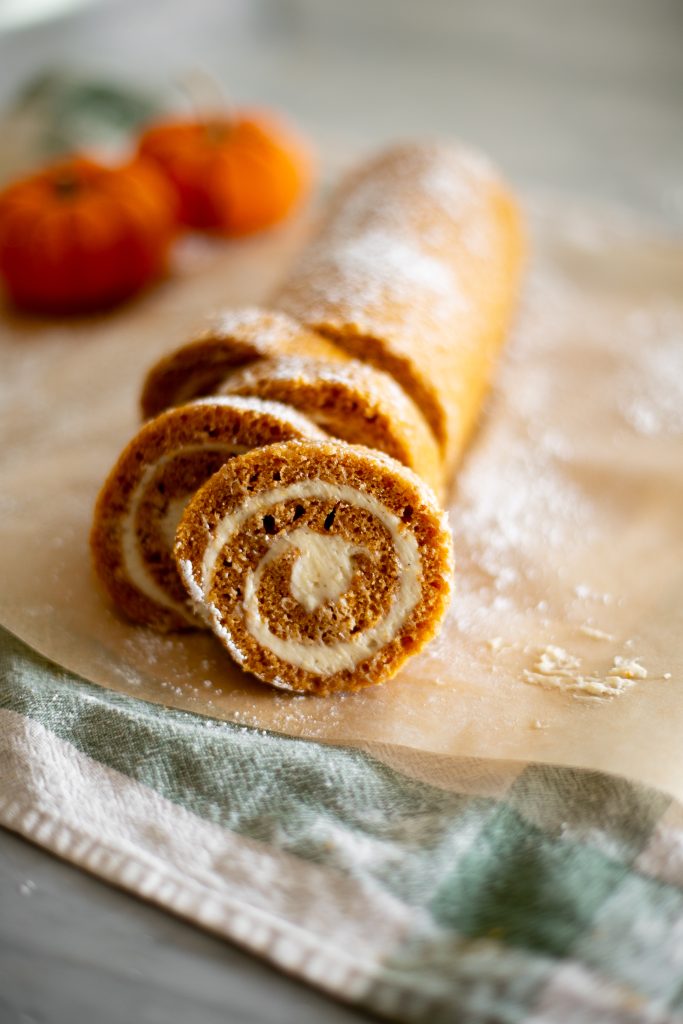 Pumpkin rolls are quintessential autumn treats that capture the essence of pumpkin season. They start with a moist pumpkin cake, a sweet cream cheese filling, and are full of warm pumpkin spice flavors. My Old Fashioned Pumpkin Roll recipe is my new fall favorite dessert! If you're wondering if you can freeze leftover pumpkin roll and enjoy it later, the answer is "Yes!" In this post, we'll walk you through the process of freezing pumpkin rolls and offer simple tips to ensure that your frozen pumpkin roll is delicious after making in advance.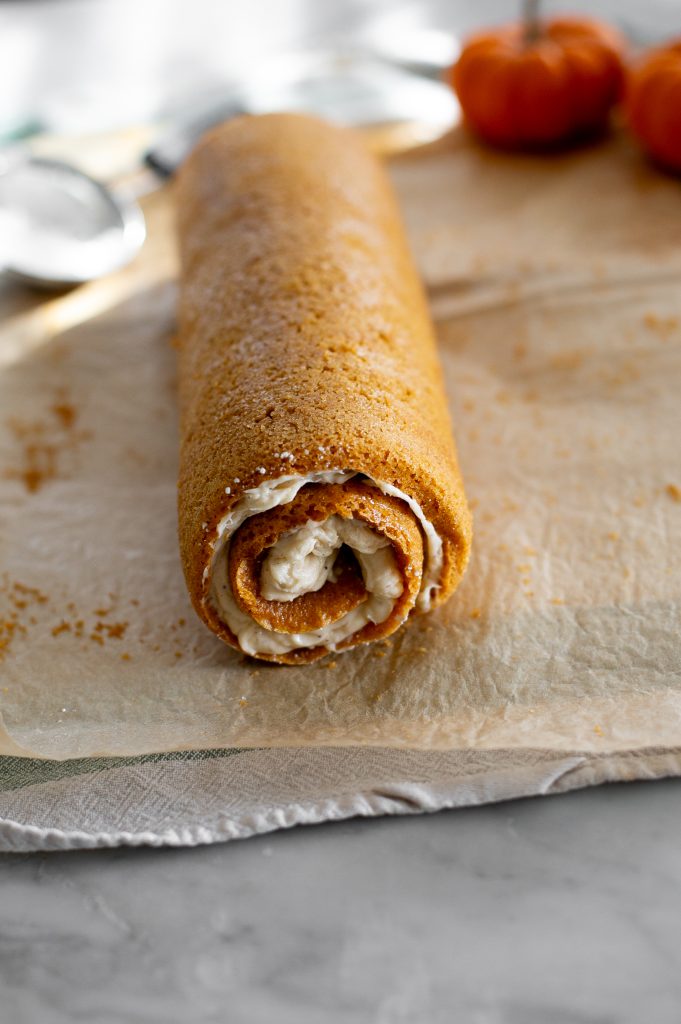 Supplies needed to bake and freeze a Classic Pumpkin Roll Recipe:
Jelly Roll Pan (10×15 inch)
Large piece of parchment Paper
Plastic Wrap
Tea Towel
Freezer Bag or other airtight container
Ingredients needed to make a Perfect Pumpkin Roll:
Pumpkin Puree
Pumpkin Pie Spice
Eggs
Sugar
Baking Powder
Salt
All Purpose Flour
Room temperature Cream Cheese
Butter
Powdered Sugar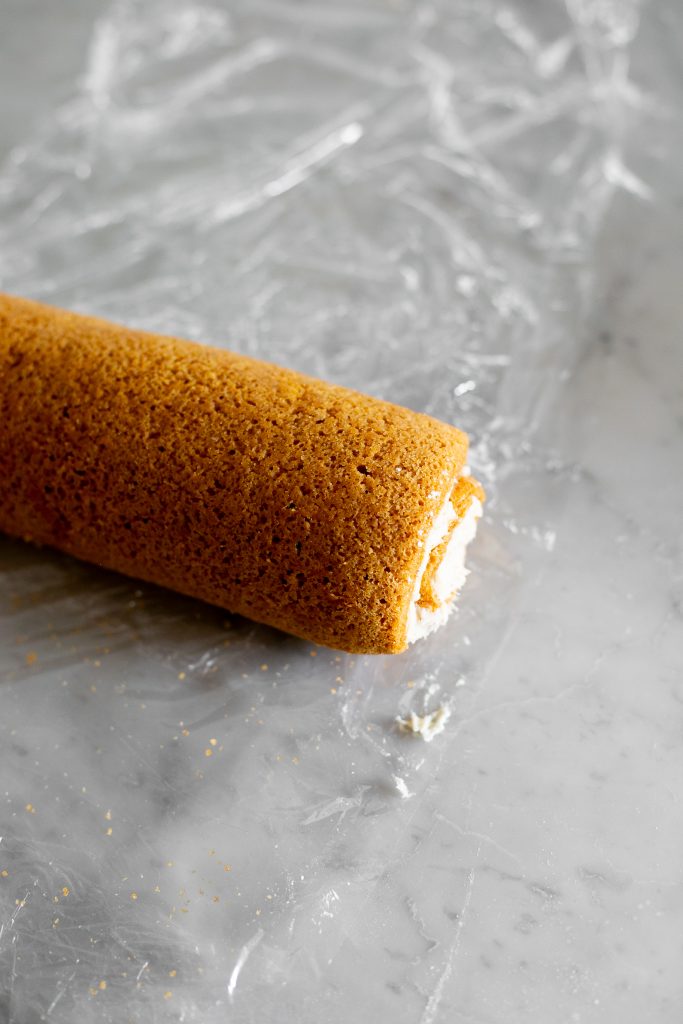 1. Prepare Your Perfect Pumpkin Cake Roll:To start the journey of freezing your pumpkin roll, you first need a well-baked and cooled cake. . Once your cake has baked to perfection, start with the short side and roll the hot cake with parchment paper. Wrap it in a clean kitchen towel and allow to cool completely.
2. Wrapping and Protecting Your Cake: After your cake has cooled, and has been filled and rolled, it's time to prepare it for the freezer. Begin by wrapping it tightly in plastic wrap. Ensure that the entire rolled cake is securely wrapped to prevent freezer burn. I like to then wrap it one more time. Place the wrapped pumpkin roll in an airtight container or a freezer-safe bag to provide an extra layer of protection. Make sure to label the container or bag with the date.
3. The Freezing Duration: Pumpkin rolls can be stored in the freezer for 2-3 months, making them an ideal choice for enjoying during the holiday season or at any other time of year.
4. Thawing for Best Results:When you're ready to enjoy your frozen pumpkin roll, take it out of the freezer and let it thaw in the refrigerator for several hours or overnight. This slow thawing process helps maintain the cake's moisture and flavor, ensuring it tastes just as delicious as when it was freshly baked.
5. Serving Your Pumpkin Roll:After thawing, serve your pumpkin roll at room temperature. If desired, you can sprinkle powdered sugar on top. or drizzle it with tangy cream cheese frosting to enhance the taste.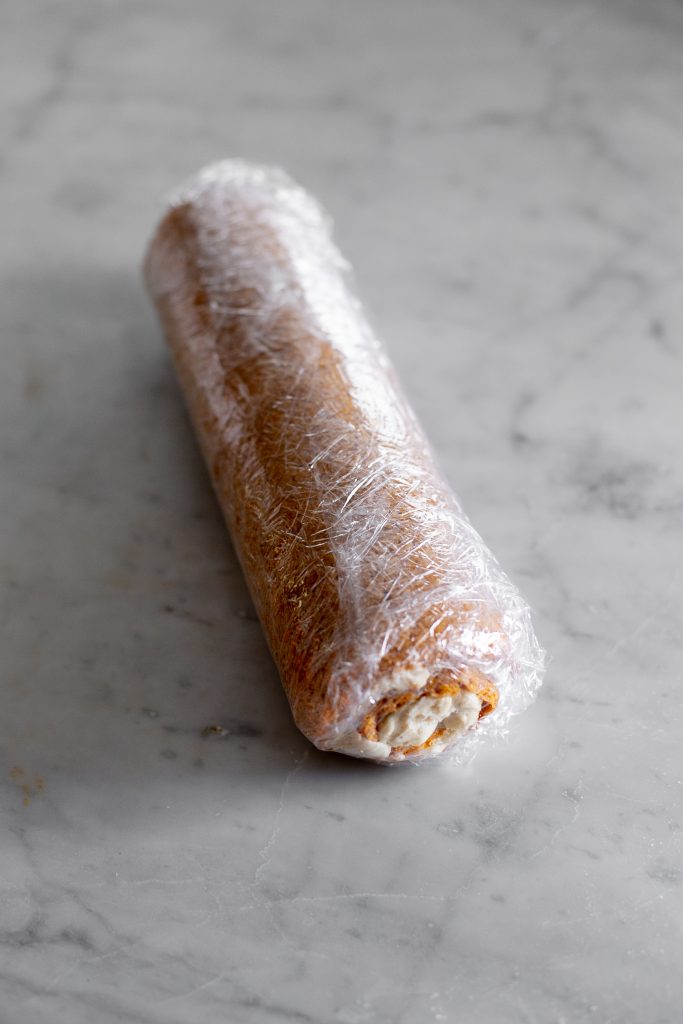 These simple tips will help you enjoy your homemade pumpkin roll, even after it's been frozen, ensuring that it remains a delightful sweet treat for a short term. Whether you're indulging in your favorite pumpkin desserts during the holiday season or satisfying your pumpkin cravings any time of year, freezing pumpkin rolls is a convenient way to preserve this favorite fall dessert!
Find my Easiest Pumpkin Roll Recipe HERE.
Other Pumpkin Recipes I love: