Easy One-bowl Pumpkin Bread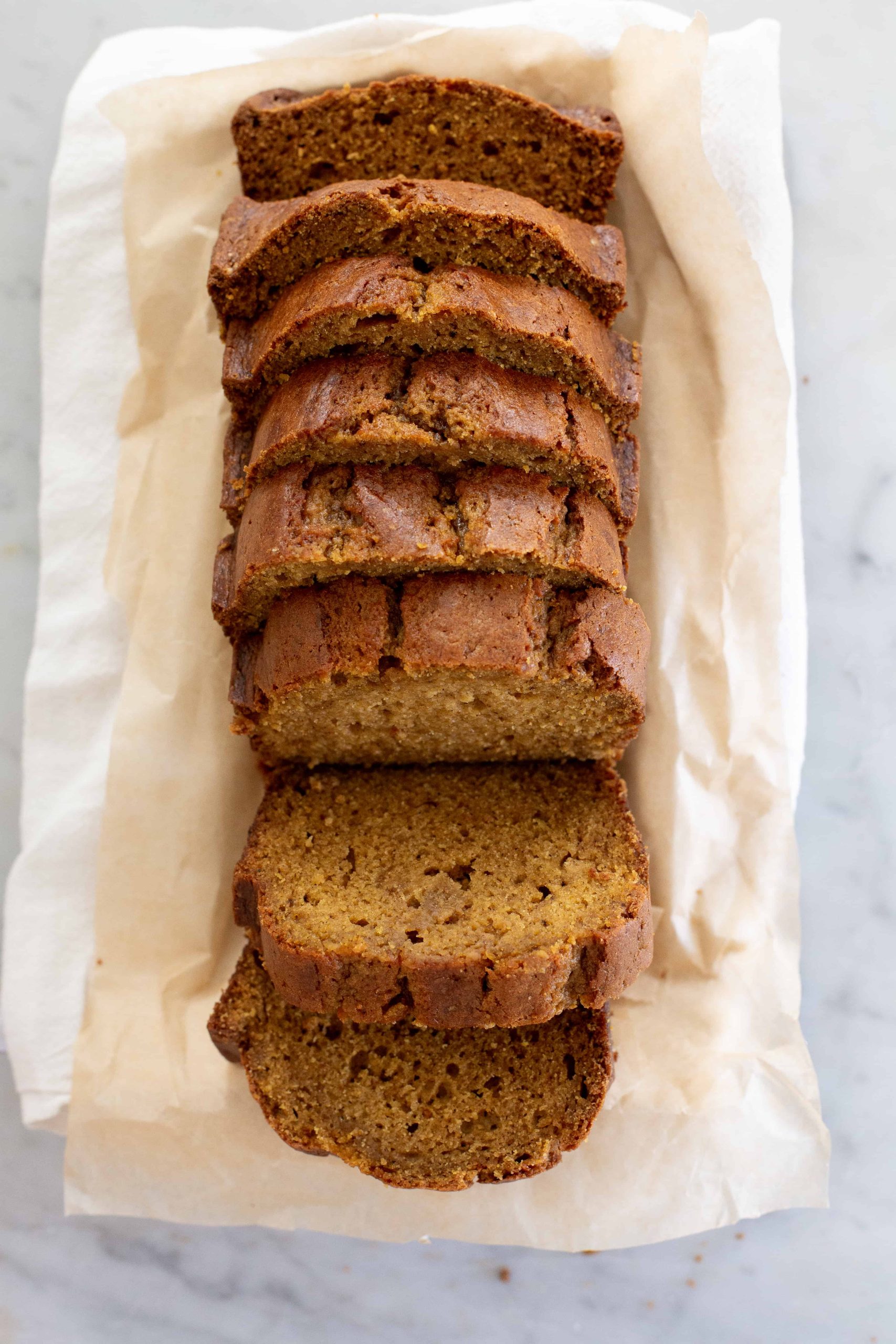 It's pumpkin season and this Easy Pumpkin Bread Recipe is a must for your collection. Not only is it ridiculously easy, (no need for a mixer, just one bowl, a loaf pan, and you're good,) but it's just so delicious as well! It's the perfect fall treat.
I plan on tripling the recipe next time I make it to have some extra for gifts, (or possibly some mini loaves if I ever get around to buying a cute mini loaf pan.) The delicious pumpkin bread is even more moist on the second day after being wrapped in plastic wrap and stored in the fridge overnight.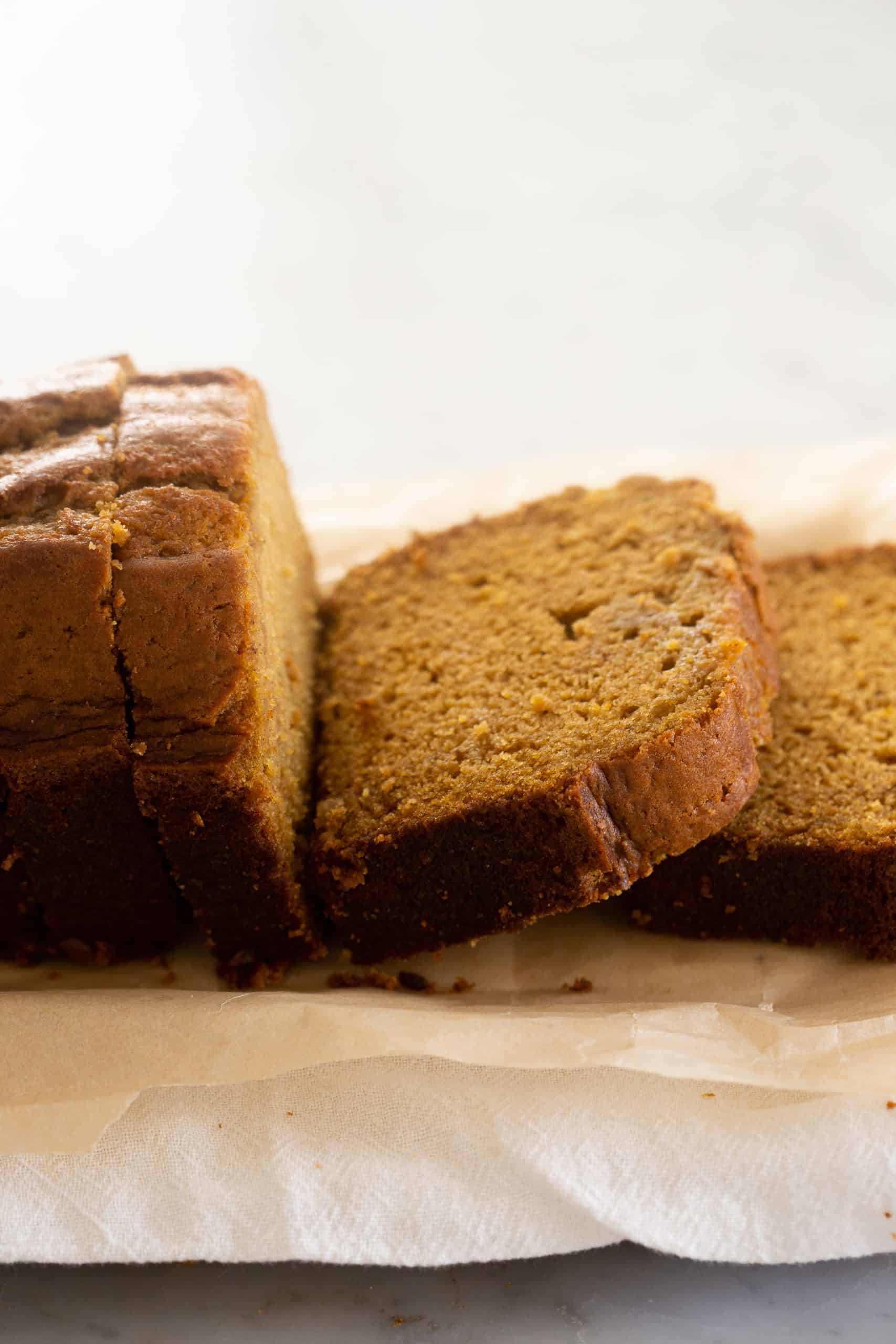 The recipe itself is the perfect, classic, pumpkin bread. The texture is soft and fluffy, it's full of spice, with a sweet crust that made the edge pieces my favorite part. I thought about adding a crumb topping or some mix ins, but decided in the end what I needed was a simple, classic pumpkin loaf recipe I could keep coming back to for years! This one's a keeper folks- my favorite recipe of the season!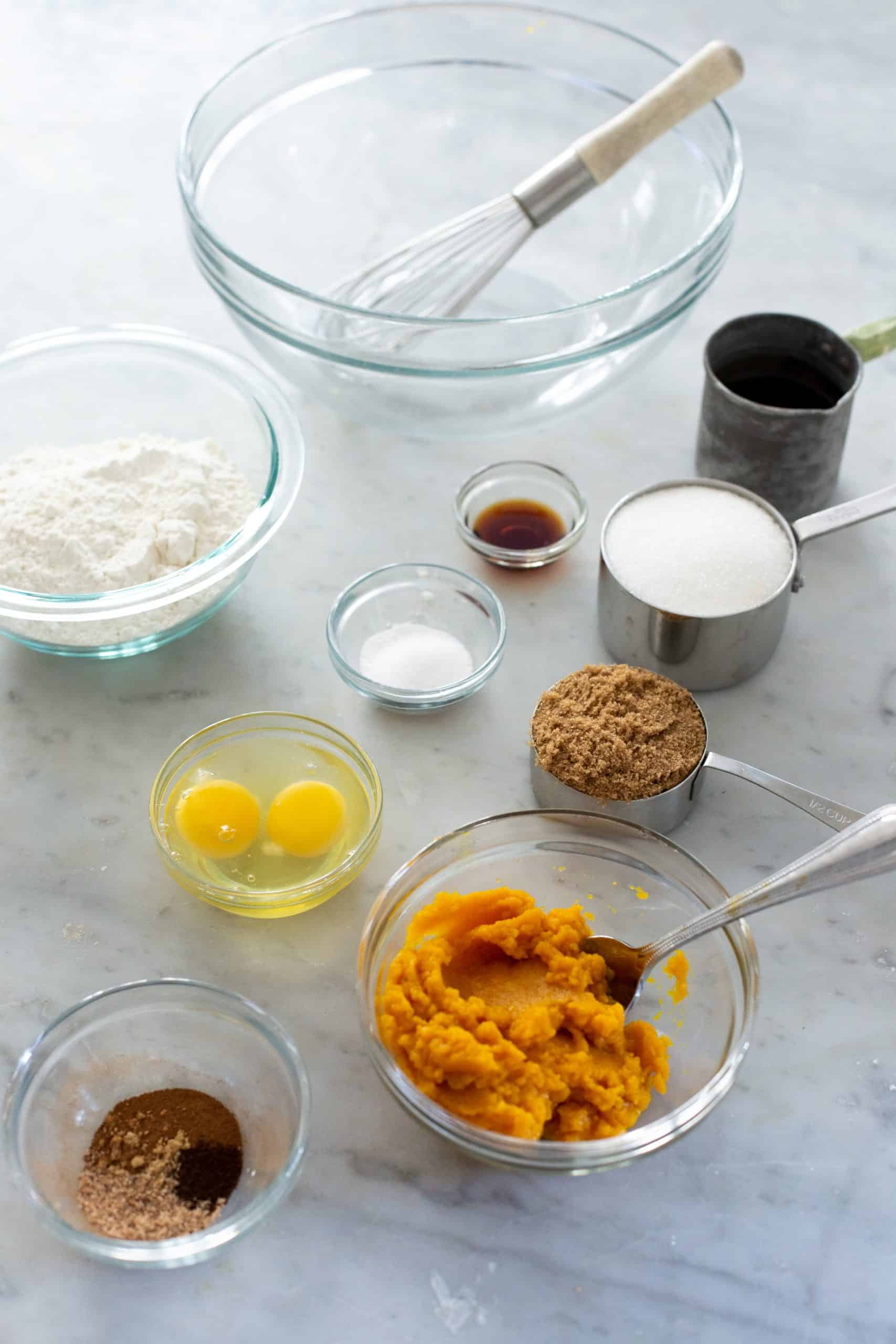 Ingredients for Easy One Bowl Pumpkin Bread
white sugar
brown sugar
all-purpose flour
baking soda
salt
ground cinnamon
ground nutmeg
ground cloves
ground ginger
pumpkin puree
eggs
vegetable oil (I have used olive oil or coconut oil with great success)
vanilla extract

Supplies needed for Easy Pumpkin Bread:
loaf pan
large bowl
whisk
rubber spatula
wire rack for cooling
The process:
In a large bowl mix together the dry ingredients. Make a small well in the middle of the bowl and add the wet ingredients (pumpkin, eggs, oil and vanilla.) Stir the pumpkin mixture first, breaking up the eggs and lightly combining, then incorporate it with the flour mixture until smooth with no dry spots or streaks. Pour mixture into a loaf pan prepared with nonstick spray and bake. Do the toothpick test to check if it's done and cool on a wire rack before slicing.

Mix-in ideas for Easy Pumpkin Bread:
Chocolate chips
Butterscotch chips
Pecans or other nuts!
Topping ideas:
Brown Butter Frosting (Add a little milk to make it more glaze-like,)
Crumb Topping
Cream Cheese Glaze
Toasted Pumpkin Seeds
Cinnamon Sugar

Why this is the BEST Pumpkin Bread Recipe:
It's truly an easy recipe that takes about 10 minutes of effort. There is no need for a stand mixer or even an electric mixer. This recipe comes together easily by hand.
You only use one bowl which saves dishes and time. No need for a separate bowl for dry ingredients streamlines the baking process!
It is just the most perfectly textured sweet bread that is perfect for a quick breakfast with a cup of coffee!
How to Store this Easy Pumpkin Bread:
Wrap the cooled loaf in plastic wrap or place it in an air-tight container or freezer bag. Store in the fridge for up to a week or in the freezer for up to a month. Bring to room temperature before serving.

Questions:
Can I use pumpkin pie filling instead of pumpkin puree?
No. Never make this sub in recipes because pumpkin pie filling already has added spices and sugar and it's always going to be better to measure and add those yourself.
Can I use pumpkin pie spice instead of the individual spices listed?
In a pinch- yes! I would use 2 teaspoons of pumpkin pie spice as a sub.

Can I use homemade pumpkin puree?
Definitely. I think fresh pumpkin would be wonderful with this recipe. I have also made this bread with both butternut squash and sweet potatoes before with success!
Can I use whole wheat flour instead of all purpose?
I often use half whole wheat flour and half all purpose which has been successful for me.
Tips for gifting loaves or slices of Easy Pumpkin Bread:
For a simple, rustic presentation I like to wrap a cooled loaf of bread in parchment paper and tie with a little twine or string. It's simple and lovely!
If you want to give out individual slices I'd either wrap them in plastic wrap or a parchment sleeve.
Other Favorite Pumpkin Recipes:
Pumpkin Muffins with Brown Butter Glaze,
Pumpkin Salted Caramel Layer Cake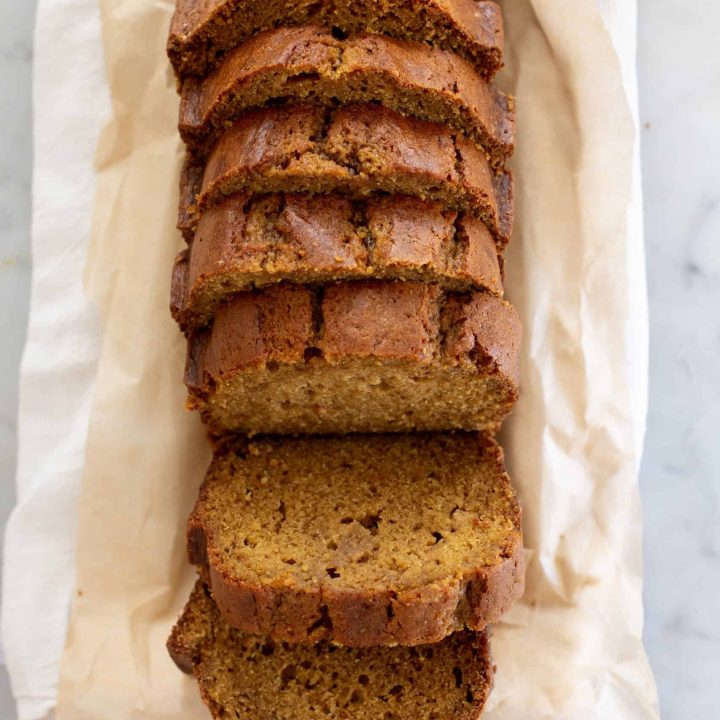 Easy One-bowl Pumpkin Bread
Total Time:
1 hour
5 minutes
Ingredients
1 cup white sugar
½ cup brown sugar
1-3/4 cups all-purpose flour
1 teaspoon baking soda
¾ teaspoon salt
1 teaspoon ground cinnamon
½ teaspoon ground nutmeg
¼ teaspoon ground cloves
⅛ teaspoon ground ginger
¾ cup pumpkin puree
2 eggs
½ cup vegetable oil (I used coconut)
⅓ cup water
1 teaspoon of vanilla
Instructions
Preheat oven to 350F. Butter and flour a 9x5 loaf pan, set aside.
Whisk together sugars, flour, spices, baking soda and salt in a large bowl. Make a well in the center of the bowl.
Add pumpkin, eggs, oil, water and vanilla. Whisk, starting with the wet ingredients and working your way to the outside of the bowl, mixing until batter is smooth and clump-free. (Don't over-mix)
Pour batter into the loaf pan and bake for 55-65 minutes, or until a toothpick inserted into the center comes out clean. Cool in the pan for 5 minutes and then cool on a rack until ready to serve.

This post contains affiliate links