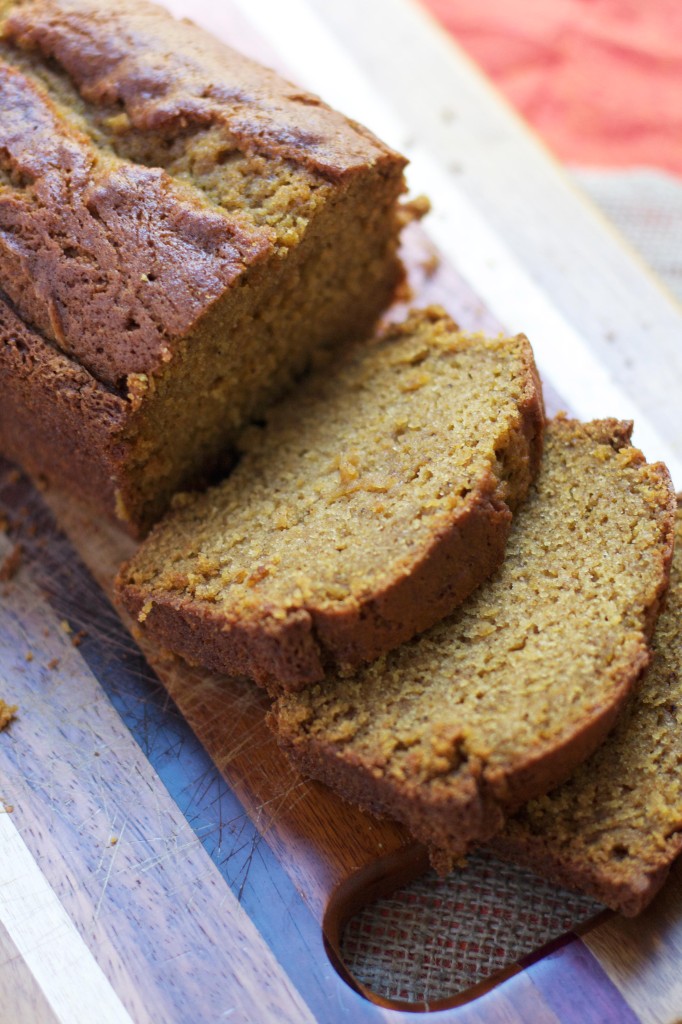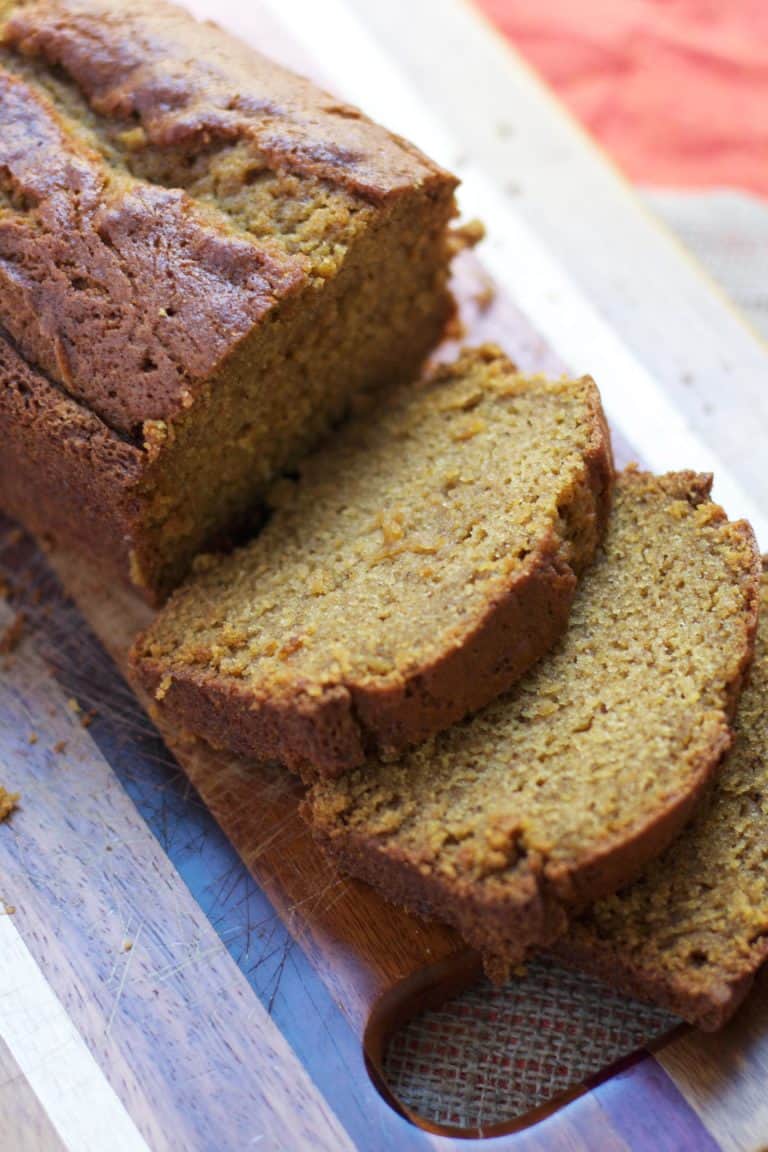 We've all been in this situation- some friends let you know they may pop by for a visit, and you think to yourself, "Shoot- I don't have anything delicious to offer!" (Maybe when you're The Baker Chick these thoughts occur more than with others!) Anyway- lucky for both of us, this is the easiest, fastest and truly most delicious pumpkin bread I've ever had. It's a recipe that you really must have in your collection because it's just that good. In no time, you'll have a warm loaf of bread and your guests will be impressed with your kitchen savvy-ness.
I plan on tripling the recipe next time I make it to have some extra for gifts, (or possibly some mini loaves if I ever get around to buying those cutie pans.) The bread is even more moist after being wrapped in plastic wrap and stored in the fridge overnight.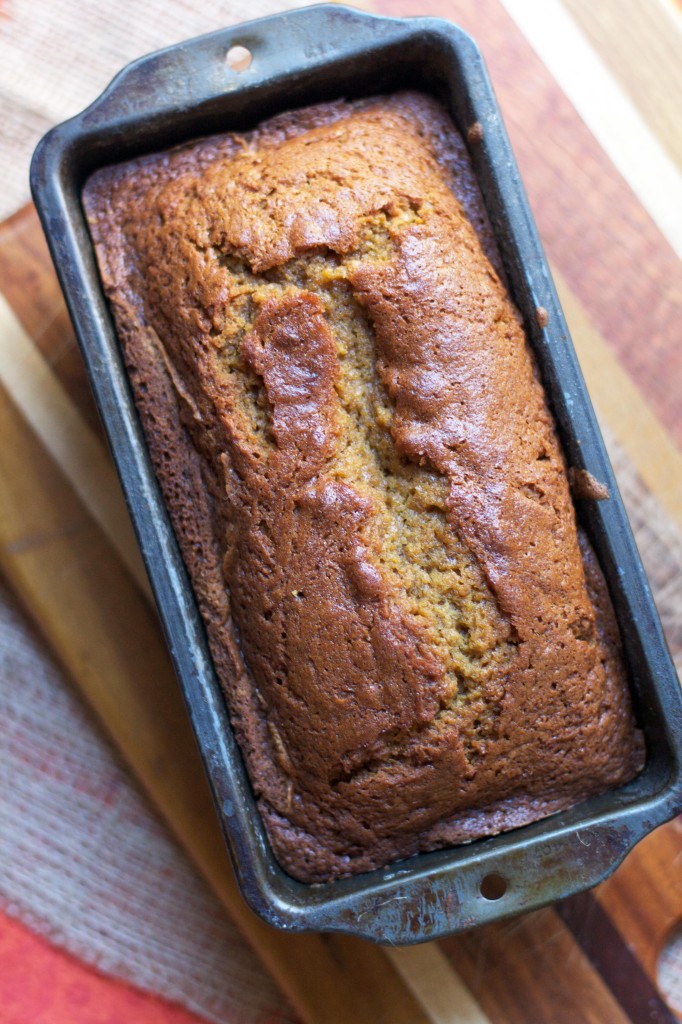 The recipe itself is the perfect, classic, pumpkin bread. The texture is soft and fluffy, it's full of spice, with a sweet crust that made the edge pieces my favorite part. I thought about adding a crumb topping or some mix ins, but decided in the end what I needed was a simple, classic pumpkin loaf recipe I could keep coming back to for years! This one's a keeper folks!
If you like this you MUST check out the Best Banana Bread (Ever,) one of my most popular recipes!!!!
Easy One-bowl Pumpkin Bread
Prep time:
Cook time:
Total time:
Ingredients
1 cup white sugar
½ cup brown sugar
1-3/4 cups all-purpose flour
1 teaspoon baking soda
¾ teaspoon salt
1 teaspoon ground cinnamon
½ teaspoon ground nutmeg
¼ teaspoon ground cloves
⅛ teaspoon ground ginger
¾ cup pumpkin puree
2 eggs
½ cup vegetable oil (I used coconut)
⅓ cup water
1 teaspoon of vanilla
Instructions
Preheat oven to 350F. Butter and flour a 9x5 loaf pan, set aside.
Whisk together sugars, flour, spices, baking soda and salt in a large bowl. Make a well in the center of the bowl. Add pumpkin, eggs, oil, water and vanilla. Whisk, starting with the wet ingredients and working your way to the outside of the bowl, mixing until batter is smooth and clump-free. (Don't over-mix)
Pour batter into the loaf pan and bake for 55-65 minutes, or until a toothpick inserted into the center comes out clean. Cool in the pan for 5 minutes and then cool on a rack until ready to serve.