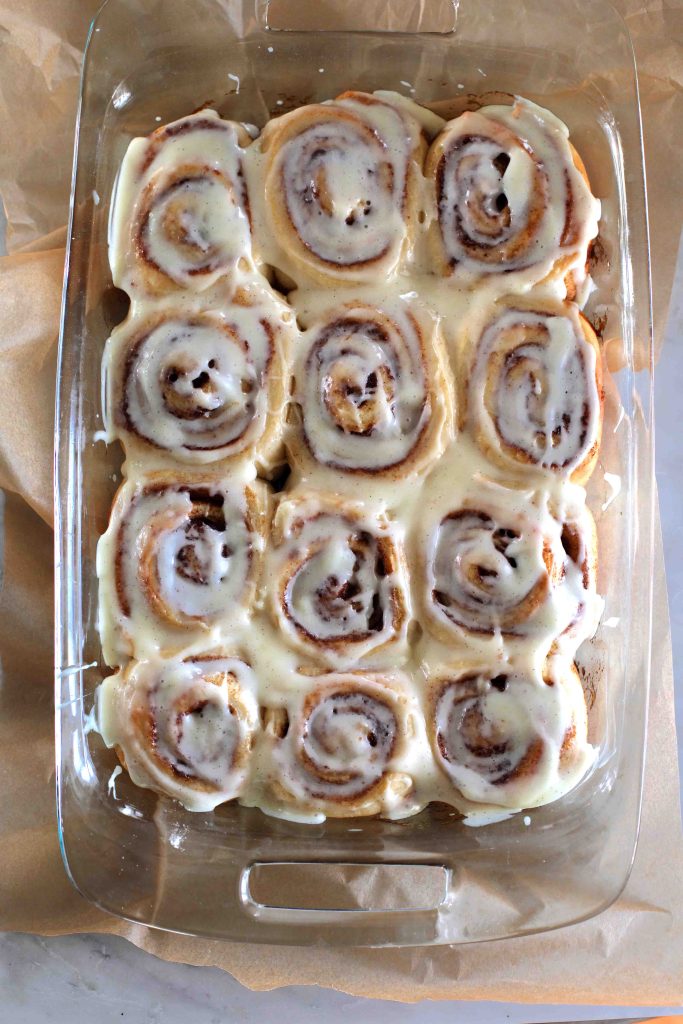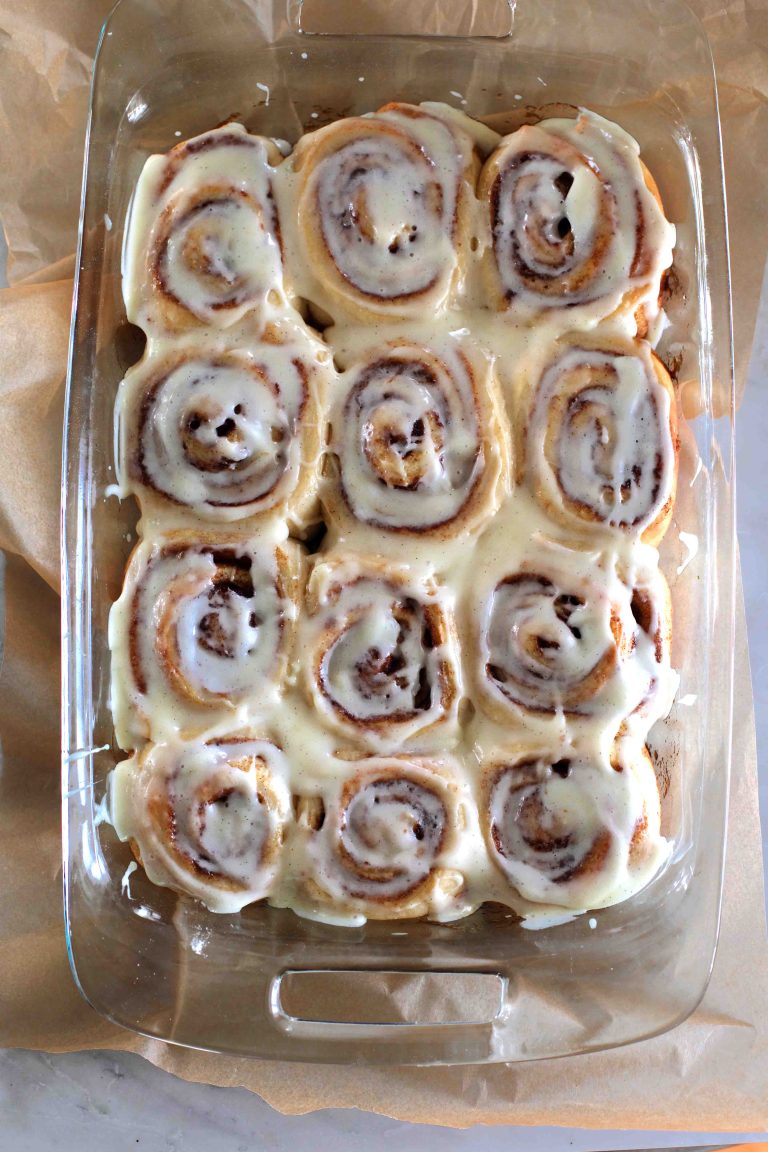 Of all the recipes I've revamped/rephotographed/edited a bit, this one is the most deserving.
I have made it so many times since I first posted in in 2012 that I could make these rolls with my eyes closed. These beauties are my go- to for every brunch, weekend away with friends, and pretty much every special occasion.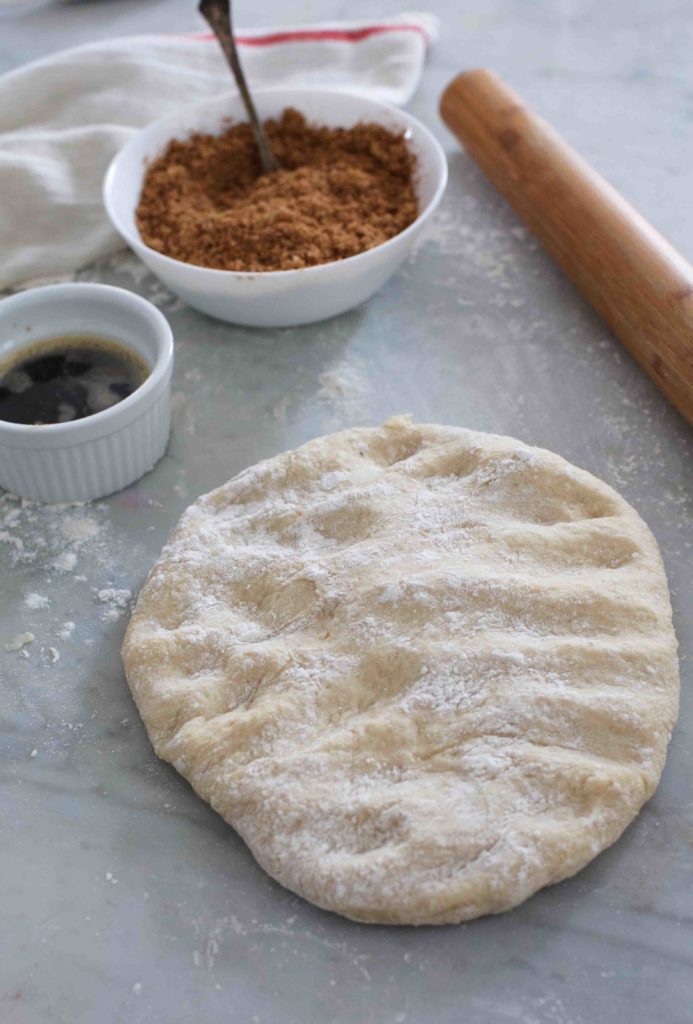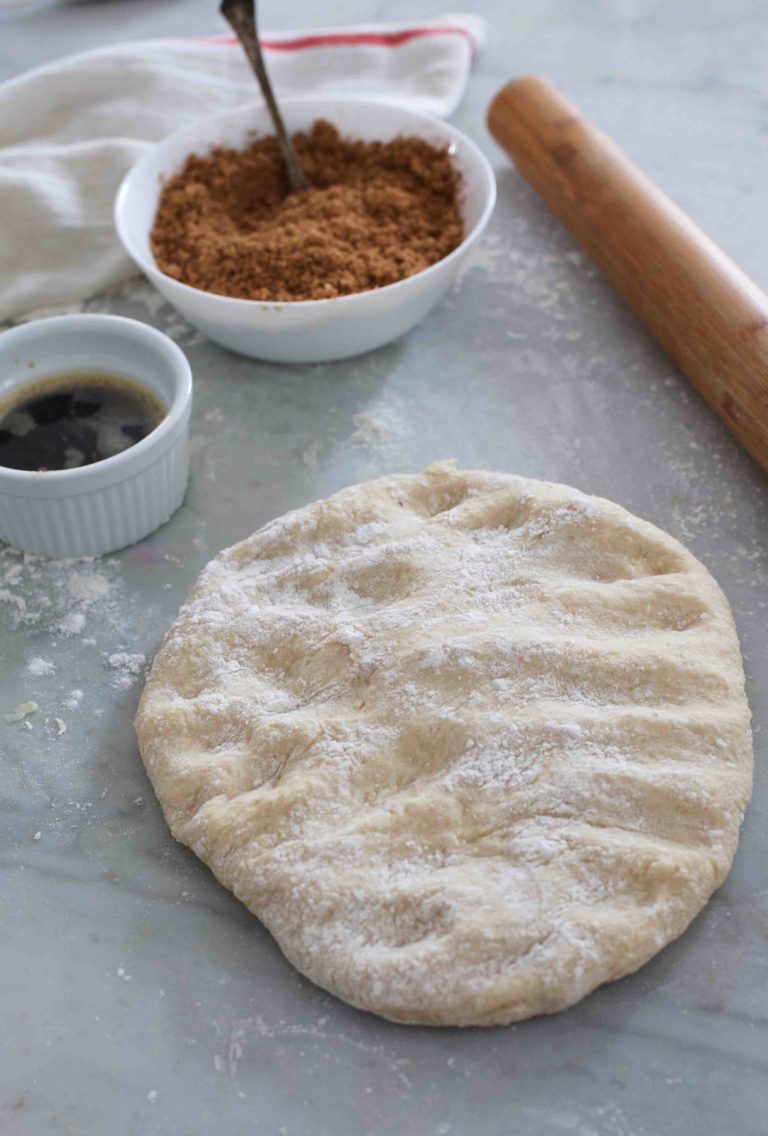 I have adapted this recipe with countless different flavor combos both sweet and savory, but these are the classics. I go weak for a warm, ooey gooey cinnamon roll and gaging from the dozens of batches of these I've kneaded, rolled & devoured, most others do too.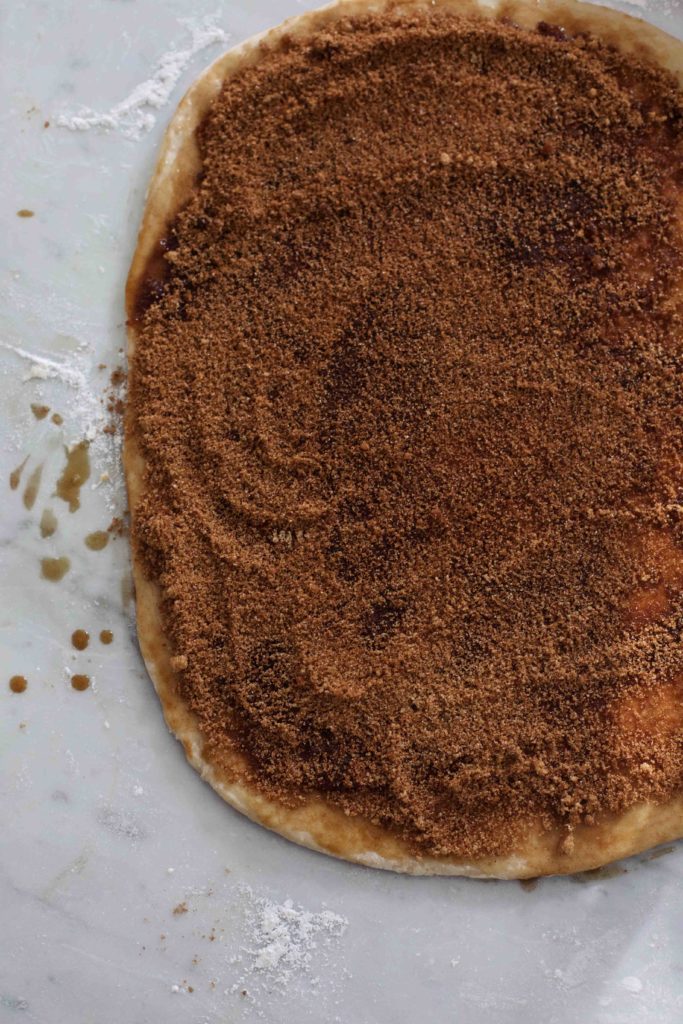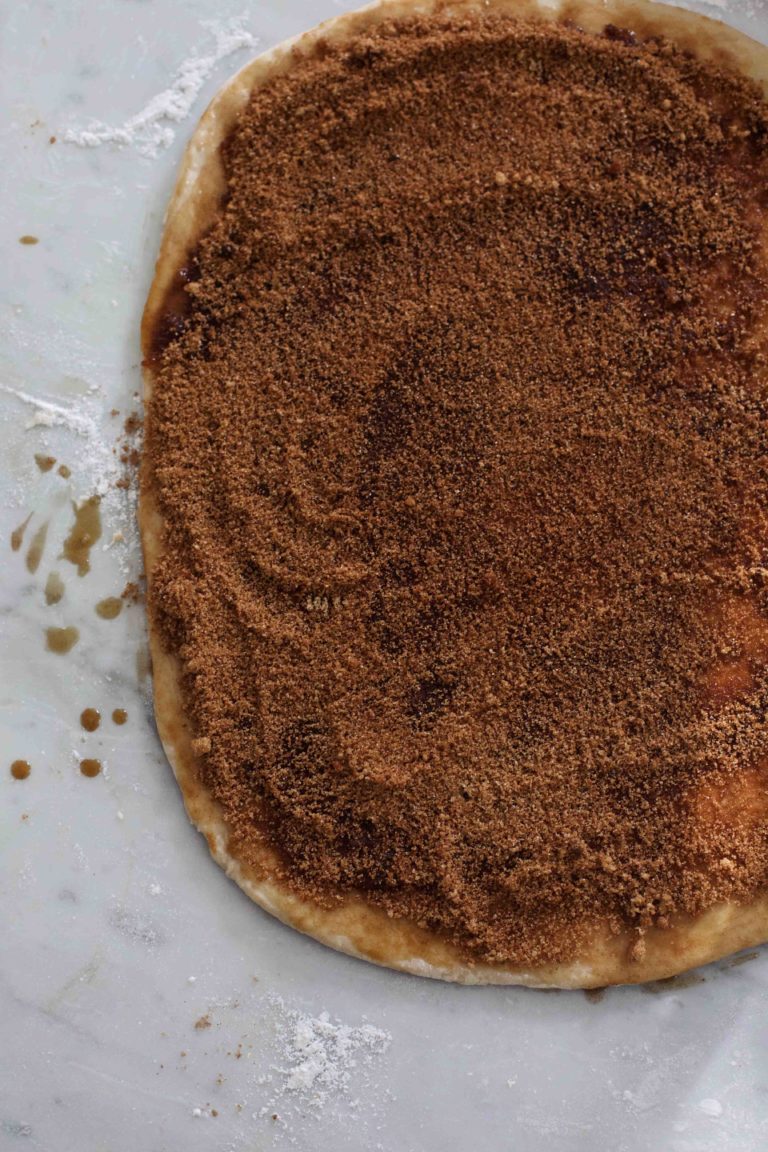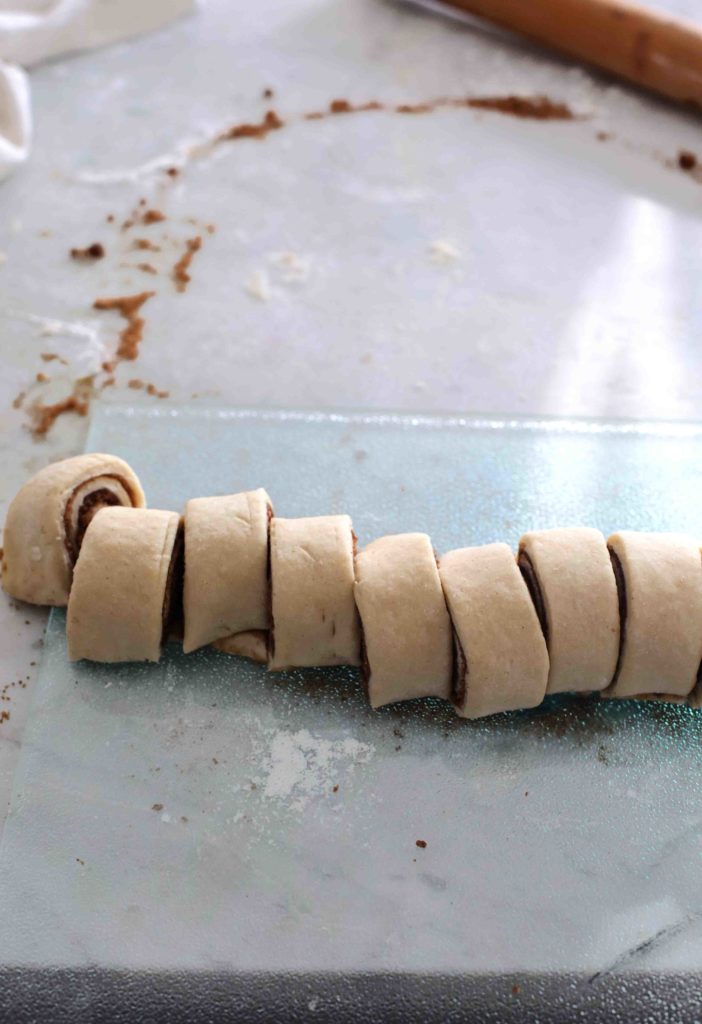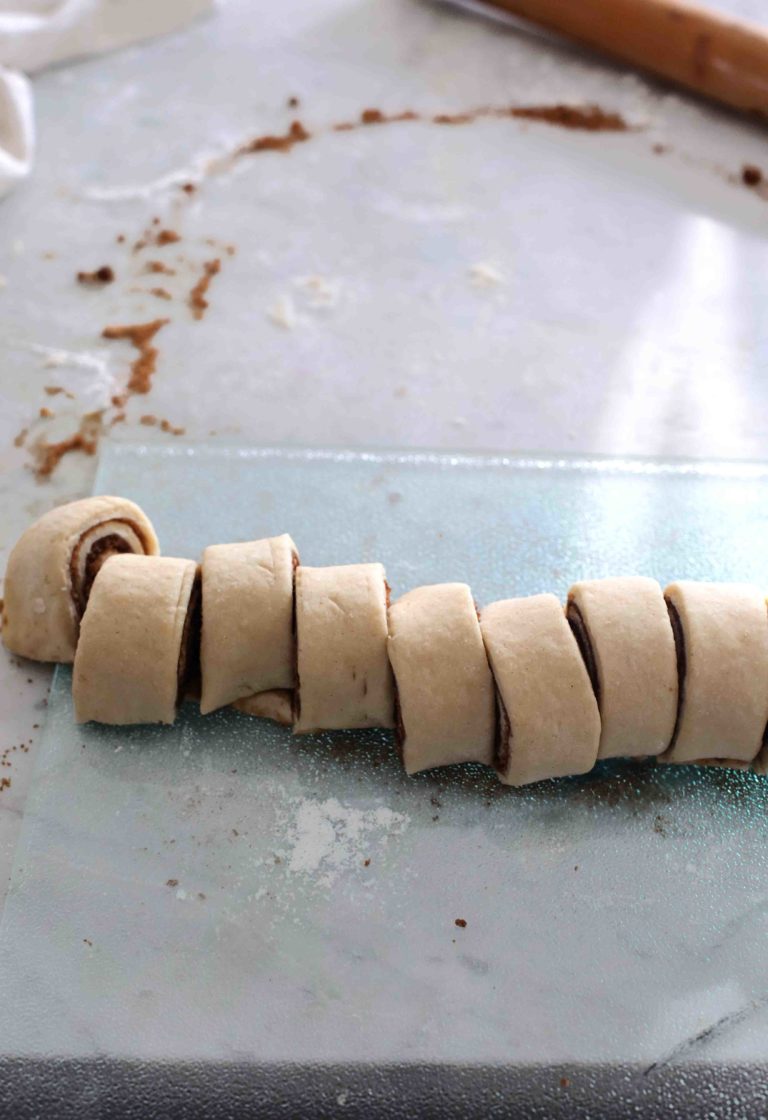 For those intimidated by yeast-based recipes this one is really quite simple and straightforward. I timed myself making them for this post and they indeed took exactly 90 minutes from start to finish.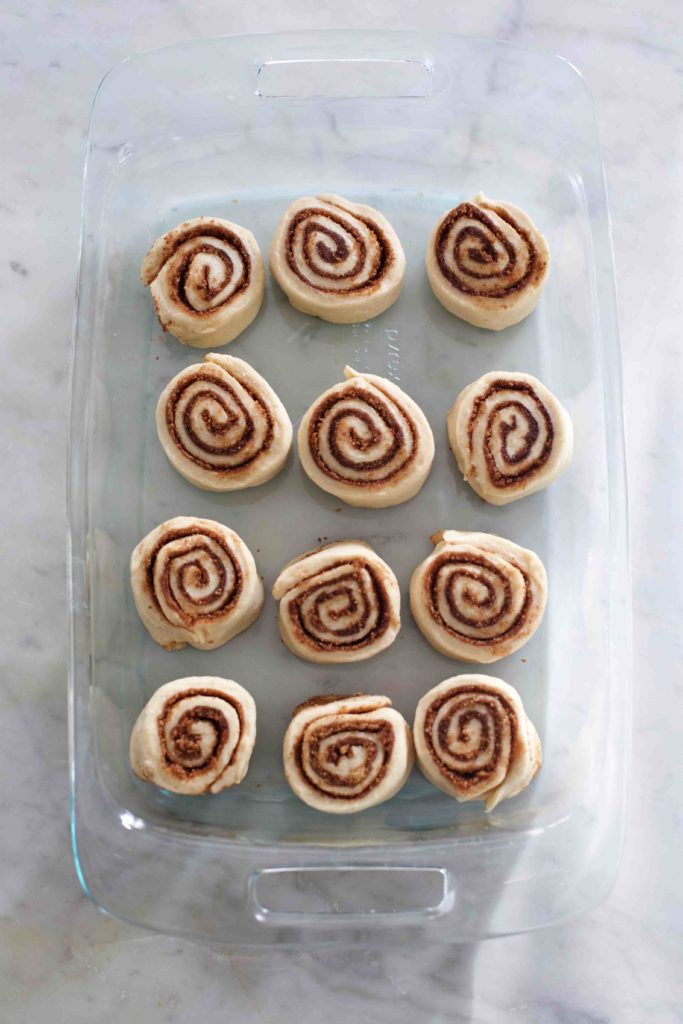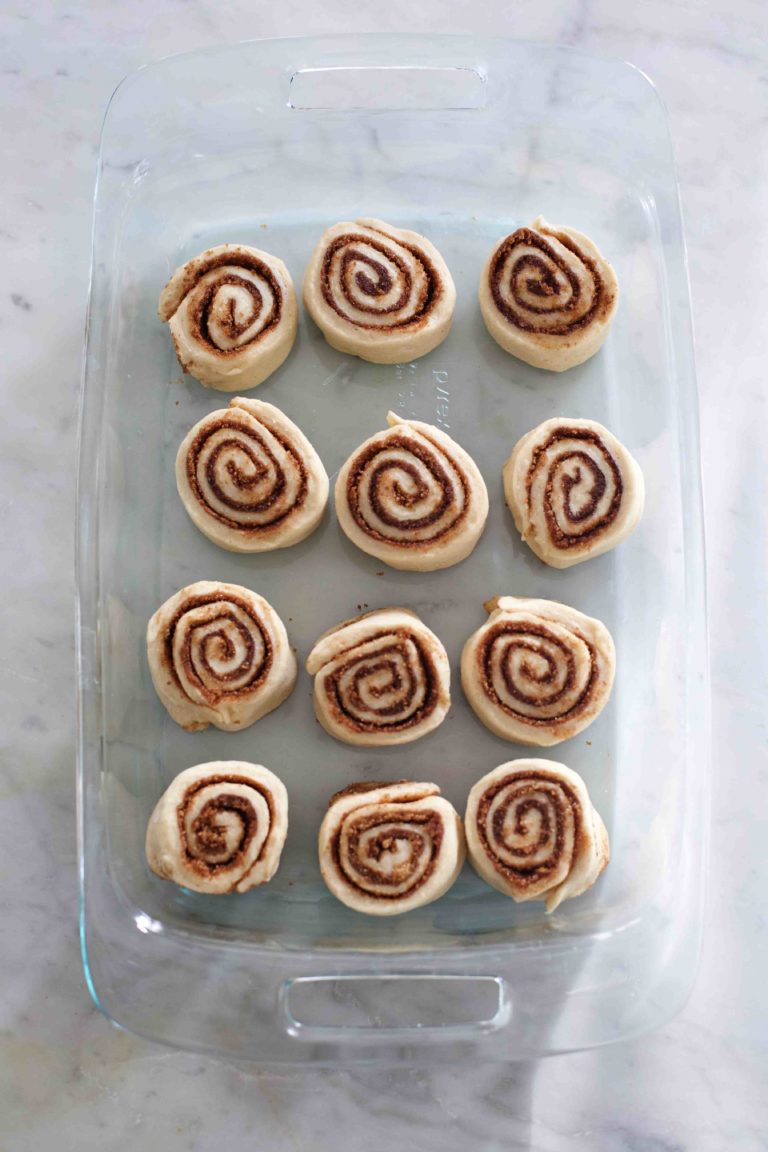 (I will say that a warm space to proof the rolls is key, and without that a bit more time may be needed.)
After just 90 minutes, you'll pull the most beautiful, golden rolls out of the oven and feel like a bit of a kitchen hero. They are really that good.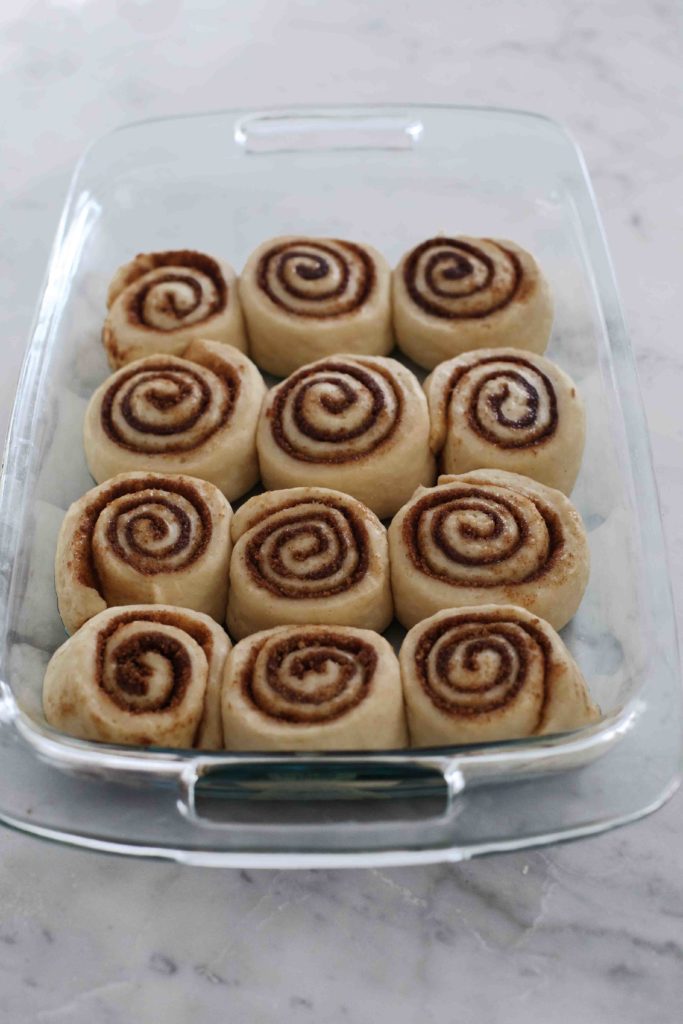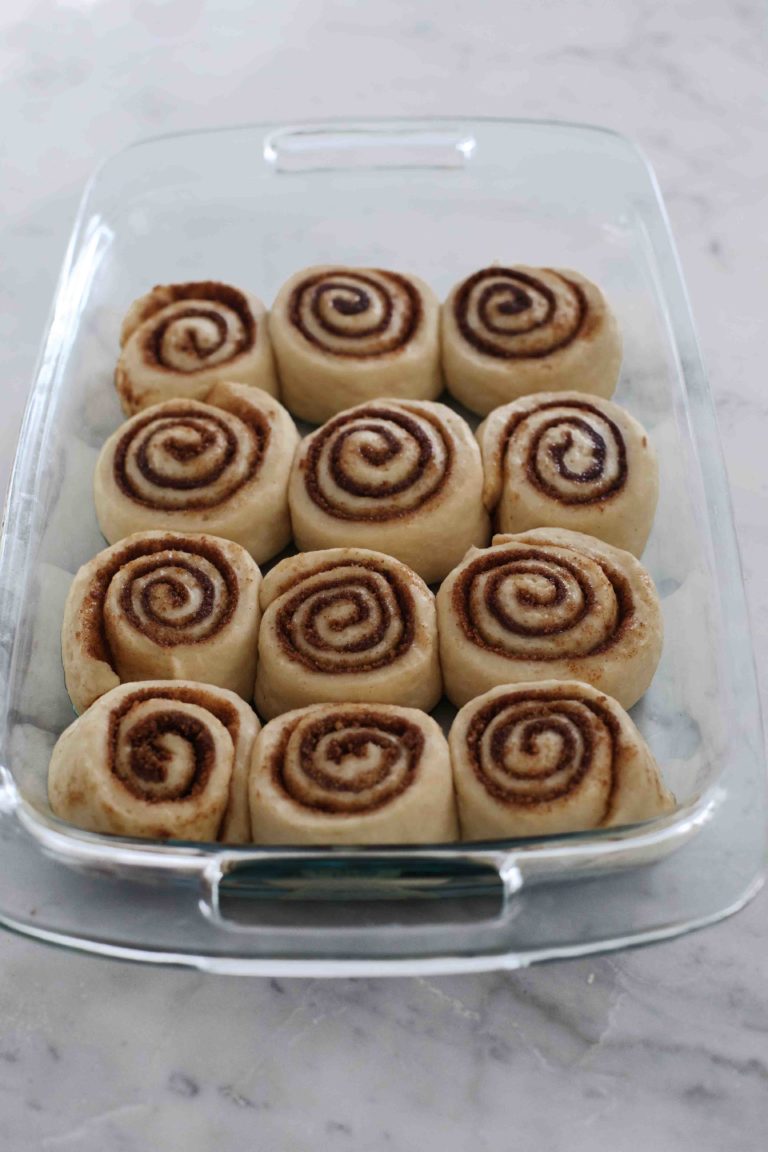 If you are short on 90 minutes and want to make these in advance, I've realized that you can indeed make them the night before, store in the fridge, and proof on the counter morning of. I have never frozen the rolls before baking but I have no doubt that would work too.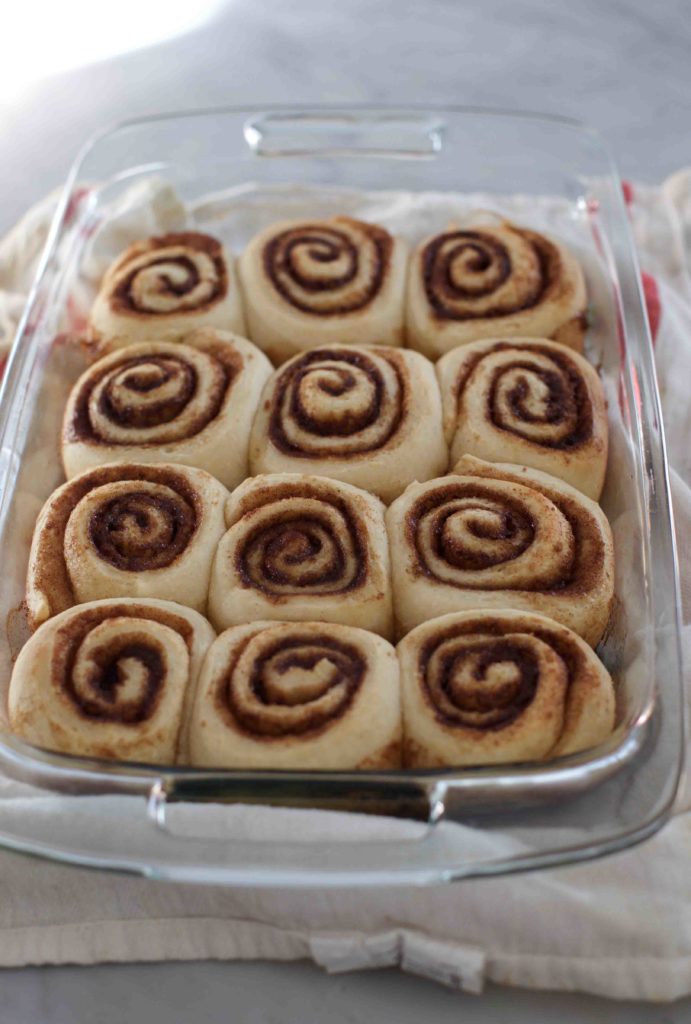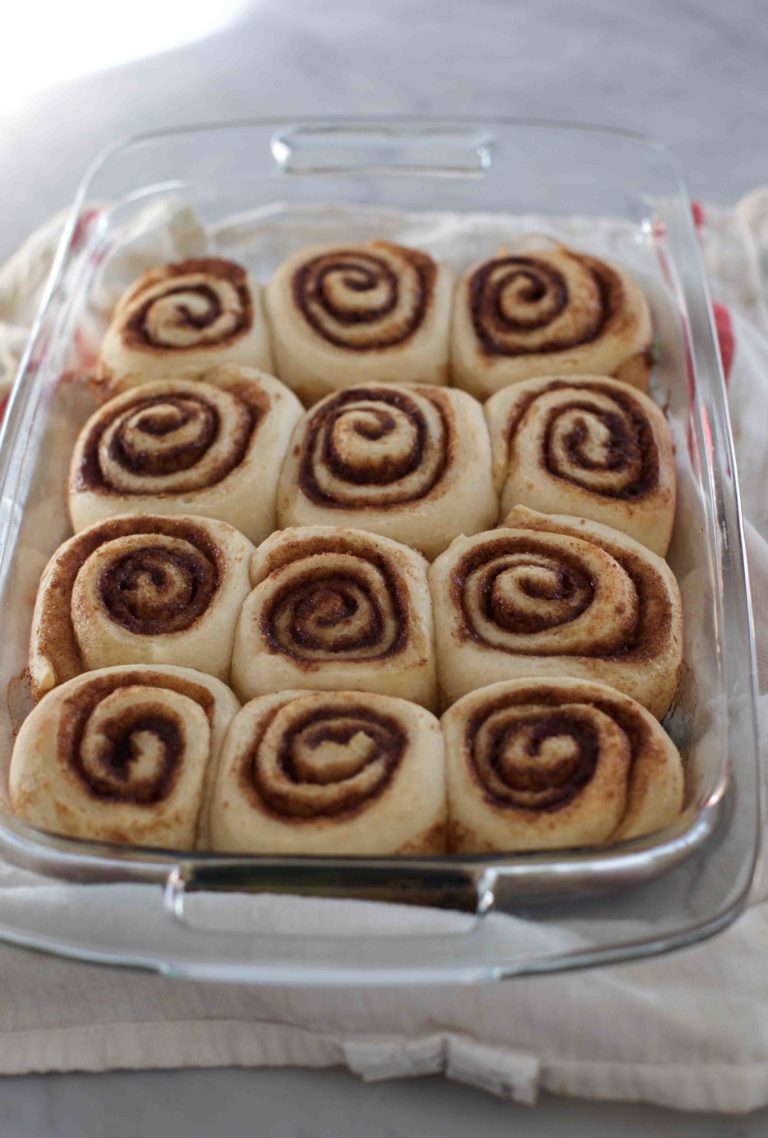 Whether for a special Christmas morning treat or simply something a little extra special for your Sunday brunch, this is a recipe you just must have in your back pocket.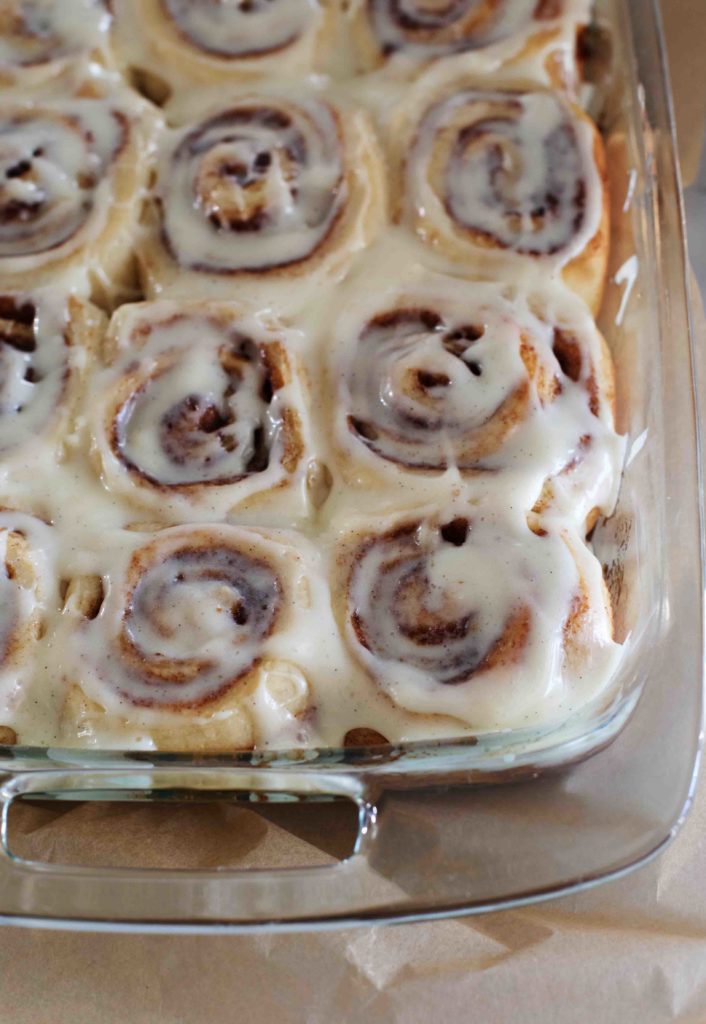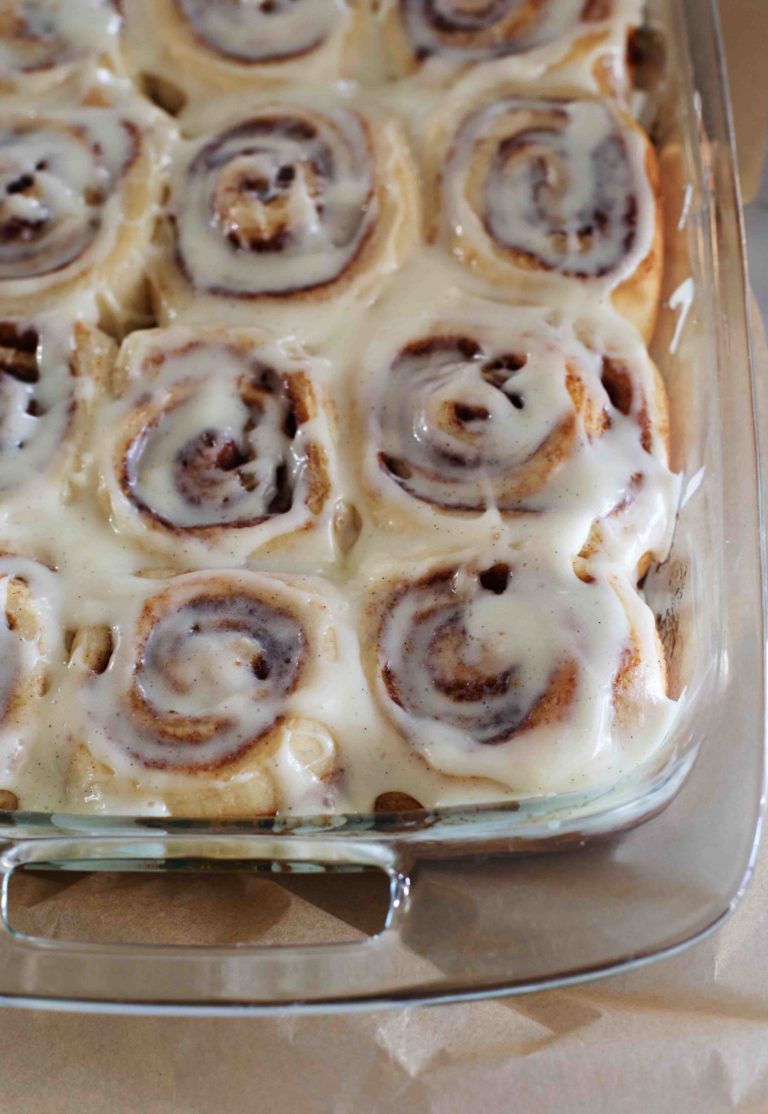 I swear every time I have been a houseguest anywhere in the last 4 years I have made these and they are always so appreciated and impressive. Have you ever made this recipe? Do you love it as much as I do?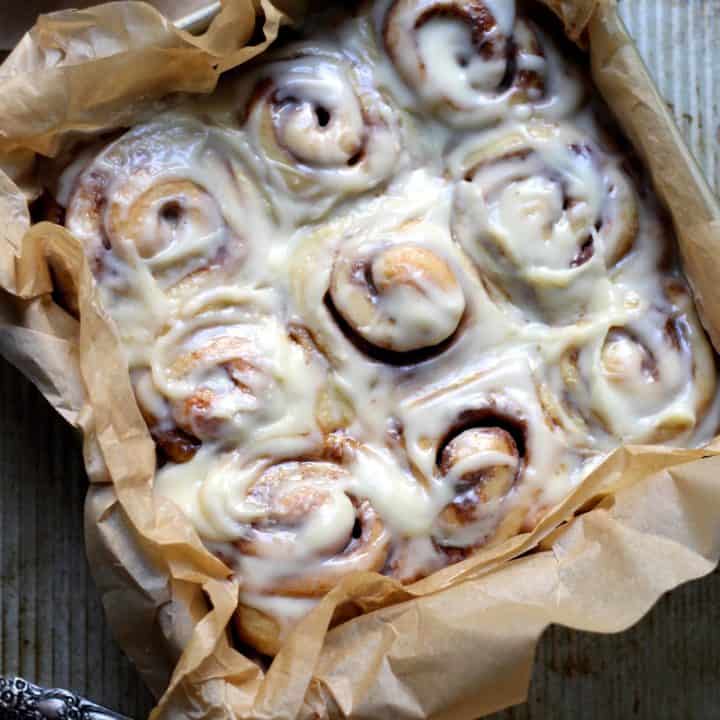 90-minute Brown Butter Cinnamon Rolls
Yield: 12 rolls

Prep Time: 1 hour 10 minutes

Cook Time: 20 minutes

Additional Time: 40 minutes

Total Time: 2 hours 10 minutes
Ingredients
Dough:
3/4 cup milk
1/4 cup butter
3 1/4 cups all-purpose flour
1 (.25 ounce) package instant yeast (or 2 1/4 teaspoons)
1/4 cup white sugar
1/2 teaspoon salt
1/4 cup water
1 egg
Filling:
1 cup brown sugar, packed
1 tablespoon ground cinnamon
1/4 cup plus 1 tablespoon of butter
Frosting:
2 tablespoons softened butter
4 oz cream cheese
1 tsp vanilla extract or paste
2-3 cups of powdered sugar (depending on how sweet you like it.)
Instructions
Heat the milk in a small saucepan until it bubbles, then remove from heat. Mix in butter; stir until melted. Let cool until lukewarm.
In a large mixing bowl, combine 2 1/4 cup flour, yeast, sugar and salt; whisk together. Add water, egg and the milk mixture; beat well with an electric mixer. Add the remaining flour, 1/2 cup at a time, using a wooden spoon to stir well after each addition. (dough will be too thick and sticky to use the mixers at this point.)
When the dough has just pulled together, turn it out onto a lightly floured surface and knead until smooth, about 5 minutes, or alternately use the dough hook in a stand mixer. When ready, the dough will spring back when lightly pressed.
Cover the dough with a damp cloth and let rest on the counter for 10 minutes.
Meanwhile, brown your butter by placing it in a small microwave safe glass bowl or container. Cover it with a saucer or other well-fitted cover and microwave for 3-5 minutes. Butter will melt, pop and then turn brown. (you can also do this over the stove-top, but I find the microwave method pretty easy.) While butter cools slightly, mix together brown sugar and cinnamon in a small bowl.
On a lightly floured surface, roll out dough into a 12x9 inch rectangle. (use your 9x13 baking dish as a guide.) Using a pastry brush- slather the dough with the brown butter. Sprinkle dough with cinnamon sugar mixture and press in lightly so it doesn't fall out when you roll it, getting all the way to the edges.
Roll up dough and pinch seam to seal. Using a serrated knife, cut into 12 equal size rolls and place in a 9x13 baking dish. Cover and let the rolls rise in a warm place* until doubled, about 30 minutes. Preheat oven to 375 degrees F (190 degrees C).
Bake in the preheated oven for 17-20 minutes, or until golden. Let cool for about 10 minutes and then spread them with frosting. (directions below) Serve warm.
To make the frosting:
Whip together the softened butter and cream cheese with an electric mixer until smooth and creamy. Add the vanilla and the powdered sugar, 1/2 cup at a time. Beat until creamy and spreadable.
Notes
*when it's cold in my kitchen, I like to preheat the oven for a few minutes, (usually to about 200F,) and proof them in there.

Recipe adapted from: AllRecipes